Swisslog success despite the coronavirus crisis
Leading global automation company Swisslog looks back on a satisfactory financial year, despite the COVID crisis. Specializing in data and robot-driven logistics solutions for warehouses and distribution centers, Swisslog's focus was on securing critical projects in the food, pharmaceutical and online retail supply chain sectors. In addition, the business focused on investments in product, software and organizational developments to enable further growth and drive future topics such as micro-fulfillment and vertical farming.
Buchs/Switzerland, 31 March 2021 - Last year, logistics became a challenge for many companies worldwide. Swisslog is a reliable partner for high-performance automated logistic solutions for global companies such as IKEA, Walmart, Pfizer, Coca-Cola and regional leaders such as BRACK.CH, dm-Drogerie Markt and Roche.
Particularly during the first wave of the pandemic, the service teams were in great demand, to ensure the smooth running of the supply chain for our customers. Simultaneously project realization continued achieving big strides and project milestones despite lockdown and travel restrictions.
Despite difficult circumstances, dm-Drogerie Markt's distribution center near Berlin, which won the German Logistics Award 2020, achieved a smooth operational transition. Swisslog's fully automated robotic picking solution for mixed pallets is at the heart of this facility, which is one of the largest intralogistics projects in Central Europe in recent years. Another project win for Swisslog was IKEA in Asia, and this facility was commissioned completely via remote support.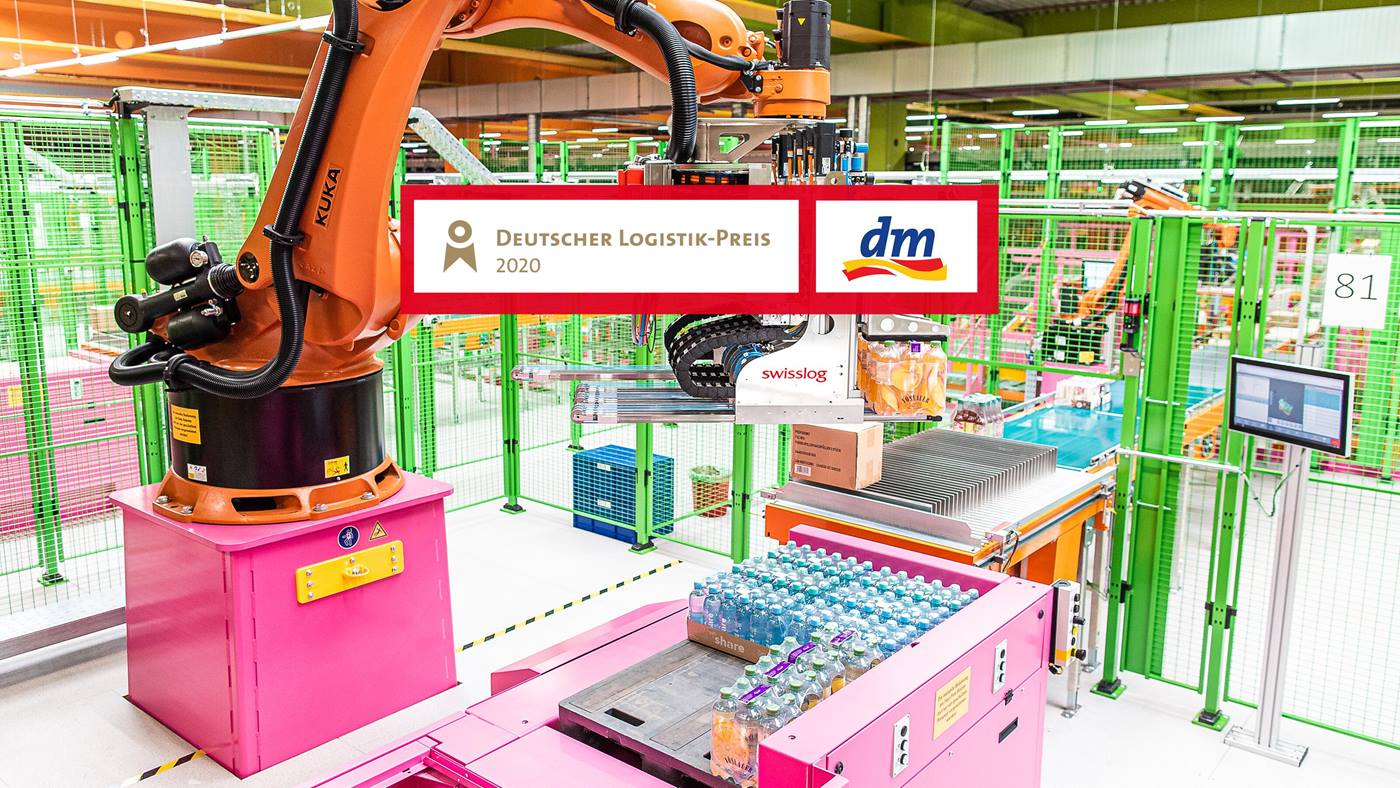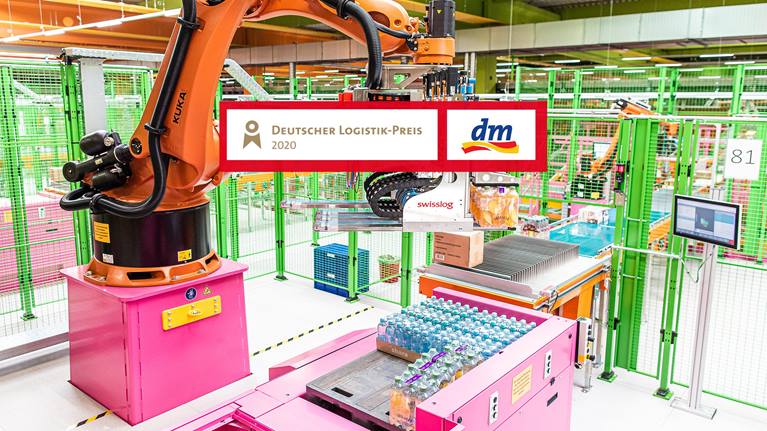 Closer to the end customer with Micro-Fulfillment Centers
The US retail chain H-E-B awarded Swisslog a contract to implement several micro- fulfillment centers. Peapod Digital Labs also initiated a micro-fulfillment center partnership with Swisslog. Peapod Digital Labs, which is the digital and e-commerce division of Ahold Delhaize USA, is among the largest grocery retailers in the United States.
"The future belongs to such logistics micro-hubs, because performance is essentially achieved by the proximity of distribution logistics to the end customer," explains Dr. Christian Baur, CEO of Swisslog. "This is about lower transport costs, fully automated warehouses and relieving the burden on delivery companies (Post, DHL, etc.). In the USA and Asia, this development is already part of everyday life and enables goods handling in new dimensions that eclipse European standards in growing shipping volumes," says Baur.
More sustainability through automation
Vertical farming is also an focal trend for Swisslog. Growing crops on tiers offers enormous social opportunities for securing food production in the long term without global transactions. By saving space, food can be grown sustainably in urban centers.
"Initial pilots show that vertical farming can produce more food with less water than traditional farming would. In addition, the use of chemical fertilizers and pesticides can be drastically reduced. The plants are not exposed to external environmental influences such as temperature fluctuations, pest infestations or climatic influences caused by the seasons," explains Baur. "With the help of technologies from logistics automation, vertical farming enables food companies to produce organic products in an even more environmentally friendly manner that is also measurable and sustainable."
"Today, Swisslog is one of the global automation leaders when it comes to future-oriented projects such as micro-fullfillment with a focus on e-grocery, vertical farming and digitalization of intralogistics, which are gaining relevance globally," underlines Dr. Christian Baur.