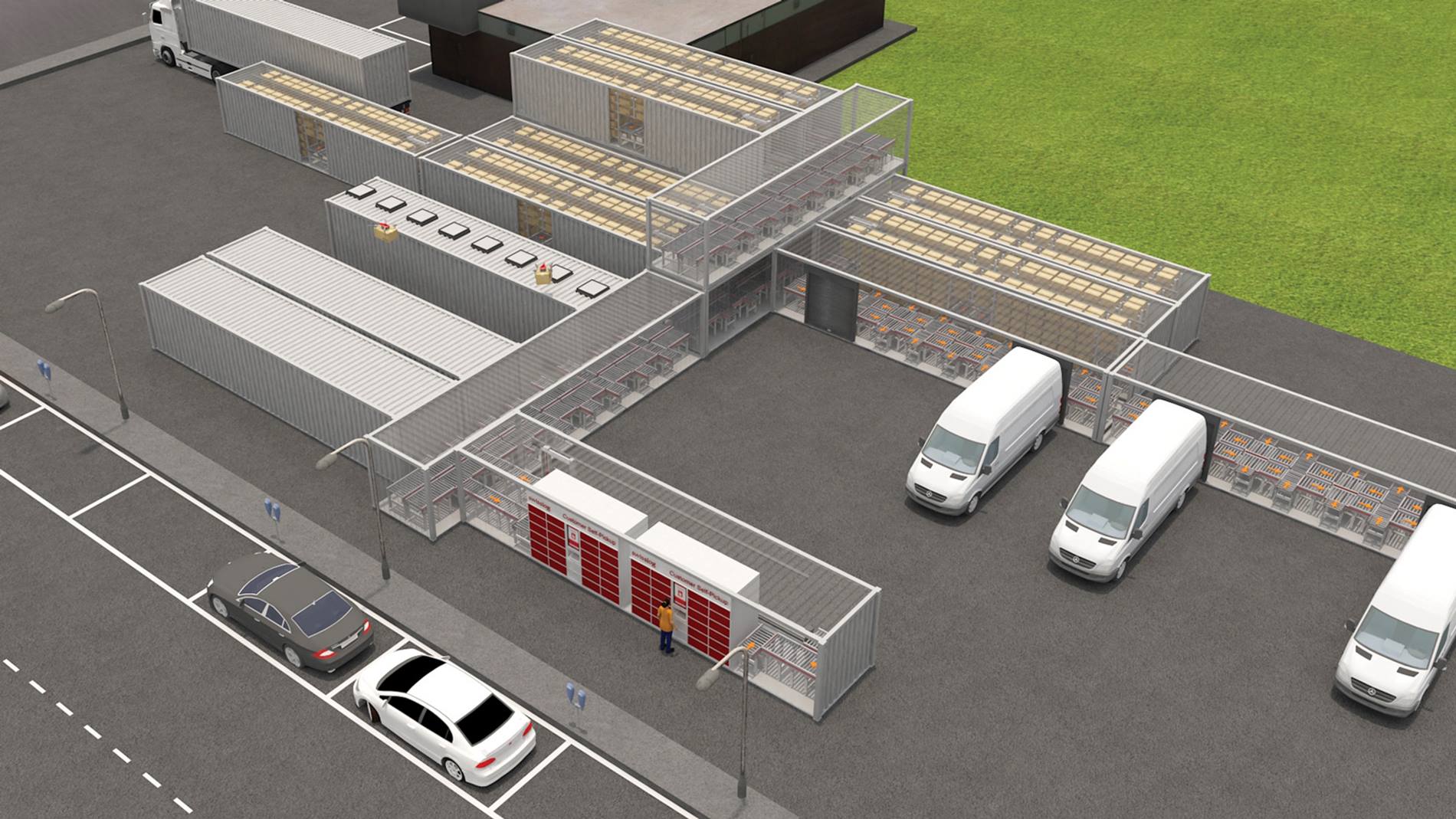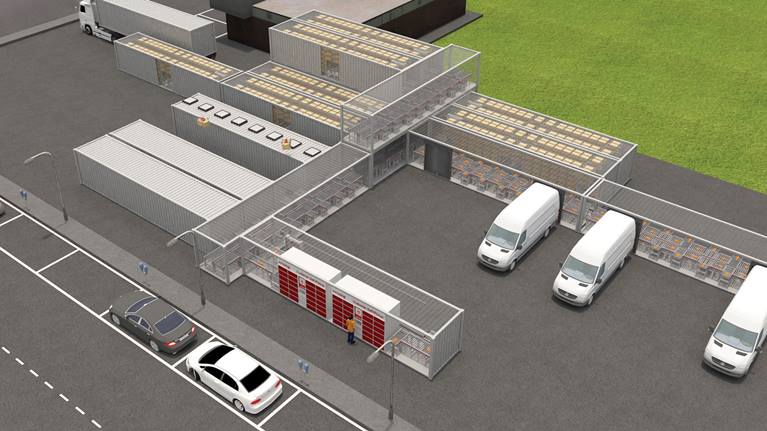 Container-Based Automation and the Future of Urban Fulfillment
Urban fulfillment represents both an opportunity and challenge for retailers in the coming years.
September 12, 2019
The market in densely populated urban areas is significant and growing and the retailers that can meet the demand for same-day delivery among these consumers will be positioned for success. Yet, meeting that demand requires moving inventory closer to those consumers, where land is scarce and high-priced.
That means the demand for suitable warehouse space in urban areas could develop into something like a giant game of musical chairs in which there are hundreds of participants and only a few chairs to grab when the music stops.
A new innovation being pioneered by Swisslog may present a solution to this challenge. We are building on the principles of the future-ready warehouse—flexible, data-driven and robotic—to create a family of compact, movable material handling modules that can be quickly and easily deployed to almost any location—and redeployed as needs change.
The fundamental building block for this innovation is one of the true workhorses of logistics: the humble shipping container.
These durable and versatile structures, developed as standardized transport units for overseas shipping, have been used as foundational infrastructure for everything from temporary school buildings to permanent homes and offices. Now, it's time to put them to work as the infrastructure for supply chain applications that require modular, easy-to-deploy and automated material handling.
We are doing exactly that through a family of standardized modules with integrated storage and conveying automation that can be configured together to adapt to a wide range of requirements.
One of the keys to configuration flexibility is the versatile Connection Module, which features conveyor connections at the front, back and sides, as well as the ability to support elevators for vertical connectivity, enabling numerous system configurations.
Additional modules provide dedicated inventory storage, carton and bin handling, and customer pickup using proven material handling technology. Supported by our integrated SynQ WMS platform, these modules, when connected directly to each other or through the Connection Module, support true plug-and-play configurability and re-configurability.
While we believe the modules will be suitable for a wide range of applications across the supply chain, the impetus for their development is urban fulfillment and support for last-mile delivery.
With their plug-and-play connectivity, automated container-based modules can support distribution centers as simple as a single storage module to supplement in-store inventory or as sophisticated as a complete multi-story fulfillment center with automated customer pickup.
While I initially described this as a new innovation, it's actually much closer to reality than you might expect. Initial specifications for individual modules for this product, which we call QTainer, have been developed. We are now actively engaging with customers that want to be part of the development process. For more information on QTainer, read our new white paper,
Mobilizing Inventory and Increasing Flexibility Through Container-Based Automation Solutions.