Putting in Place the Systems and People for Successful E-grocery Automation
In this post, we'll review the systems and skills that need to be in place before an organization is ready to make the move to automation.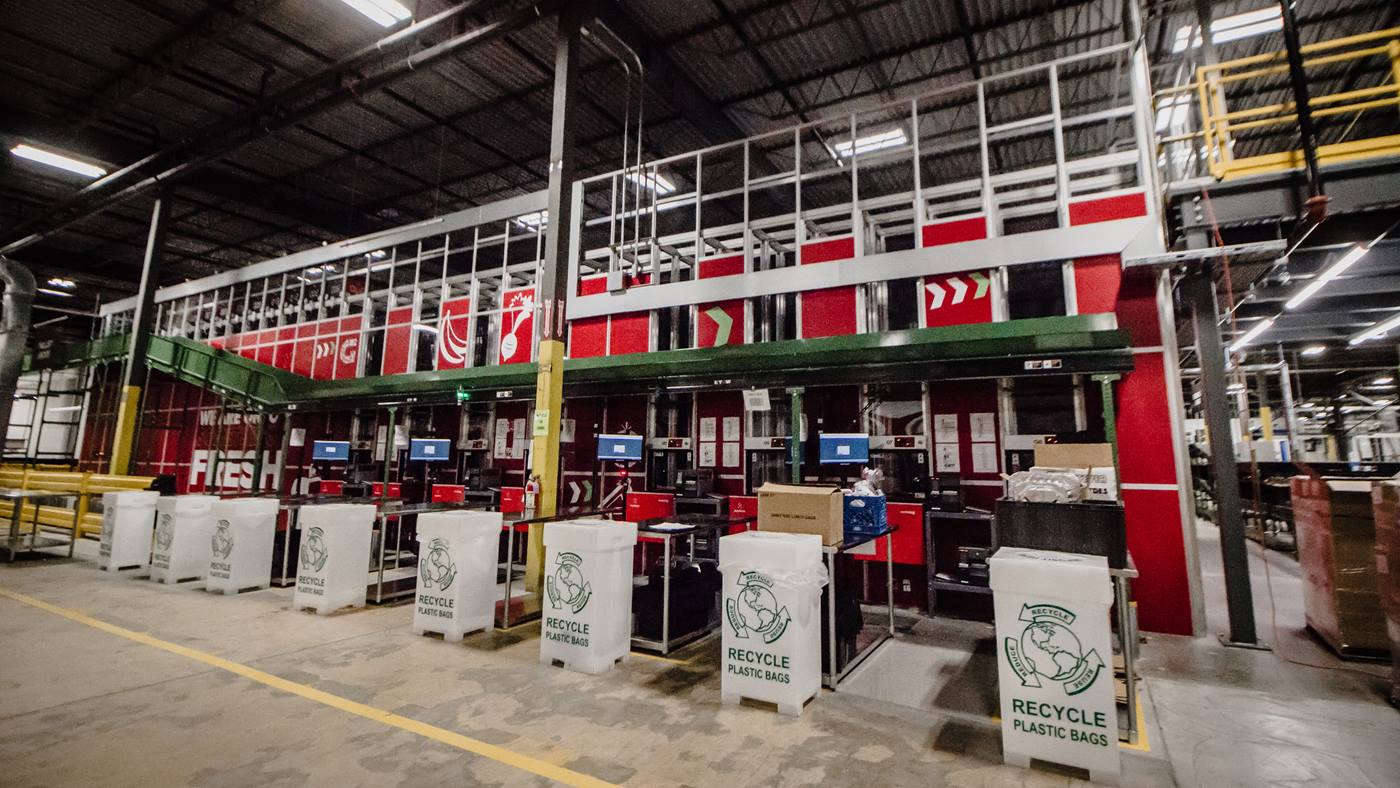 This post is a continuation of our series on overlooked challenges that can make or break e-grocery automation. In previous posts we've covered the different paths the journey to automation can take depending on the starting point, and the organizational mindset that enables a successful transition to automation. In this post, we'll review the systems and skills that need to be in place before an organization is ready to make the move to automation.

Accepting and fulfilling online orders requires grocers to do something they've never had to do before—pick discrete customer orders. The processes and systems that have been built and refined to replenish store shelves don't support item picking and new systems, processes and perhaps even skills are required to enable receiving orders, picking products, managing inventory, and consolidating and staging orders for pickup and delivery.

1. Preparing for Automation with Manual Picking
In our experience, organizations that have successfully moved to e-grocery automation have made that transition after developing experience fulfilling orders manually by picking from store shelves or through manual fulfillment centers that were later automated.

Building competency in manual picking enables a smoother transition to automation in several ways. First, it serves as the impetus to put in place order picking systems that include shelf-level inventory tracking and substitution algorithms. With this software in place, grocers can implement processes and begin offering e-grocery services in a way that keeps the grocer at the center of the customer relationship. While doing so, they are also generating valuable data that can be used to refine processes and understand customer expectations. And these investments don't become obsolete if automation is ultimately deployed as automation systems require the same functionality and automation control systems can integrate with existing software systems.

This step also gets grocers comfortable with e-grocery fulfillment processes and provides an opportunity to grow the e-commerce customer base to the point where automation becomes feasible. While e-grocery is projected to continue to grow as a percent of total grocery sales, that growth won't necessarily be distributed evenly across all grocers. Consumers will gravitate to grocers who meet their demands for convenience, selection, order accuracy and service. Building competence in order fulfillment—and relationships with e-grocery customers—puts grocers in the best position to capture share of this growing market.

It can be tempting to shortcut this process by outsourcing e-grocery rather than making the investments required, but there are risks associated with this strategy. Grocers lose control of the customer experience and the customer relationship, becoming a secondary player in the minds of customers. Plus, there is no guarantee that third parties won't leverage the customer relationships built on the back of the grocer to cut the grocer out of the process.

2. Building Your Team
Determining when it makes sense to automate, selecting an automation partner and overseeing configuration and integration of the system, require a team with a diverse set of skills. In many organizations, most of those skills already exist across the e-commerce, IT and supply chain departments. When you add the resources of an experienced automation partner, the skills that exist are generally sufficient to manage the system selection and deployment processes.

But, even in large organizations, there can be a gap that could limit the ability to get the full value from automation. As my colleague Bob Hoffman pointed out in a previous post, e-grocery fulfillment is different than other forms of e-commerce as it requires "a blend e-commerce and industrial engineering principles."

With e-grocery, you lose the flexibility to sequence orders based on meeting the day's shipping schedule. Instead, orders go out continuously based on pickup and delivery schedules not unlike the processes that serve manufacturing lines. Speed, efficiency and repeatability are more critical in e-grocery fulfillment than in other forms of e-commerce. Small improvements in each can have a large effect on profitability.

Those improvements are, of course, the specialty of industrial engineers and having industrial engineers on your design and configuration team (through your automation partner) and your operations team has proven extremely valuable in optimizing automated e-grocery fulfillment centers.

3. Finding Automation Experience
For all but a few grocers their next implementation of e-grocery automation will be their first. And there is limited industry experience to tap into. This rightfully makes grocers cautious about treading into uncharted waters.

However, we are now at the stage in the evolution of e-grocery automation where industry experience is available, although not widespread. A number of grocers have had success automating e-grocery fulfillment close to customers and are building on that success to expand automation across their network. They've taken the risks assumed by early adopters and forged a path for other grocers to follow.

It isn't always possible to visit these sites and see them in action due to competitive concerns but working with an automation partner that has supported these organizations is the next best thing. Swisslog has more experience designing and implementing automation for successful e-grocery fulfillment centers than any other organization.

For more insights on how we help grocers automate fulfillment, read the Swisslog white paper, The E-grocery Evolution: Moving Automation from Strategy to Execution and subscribe to this newsletter to get more insights to help you identify and overcome the overlooked challenges you'll face as you move forward on your e-grocery journey. To connect with one of our specialists, contact Swisslog.