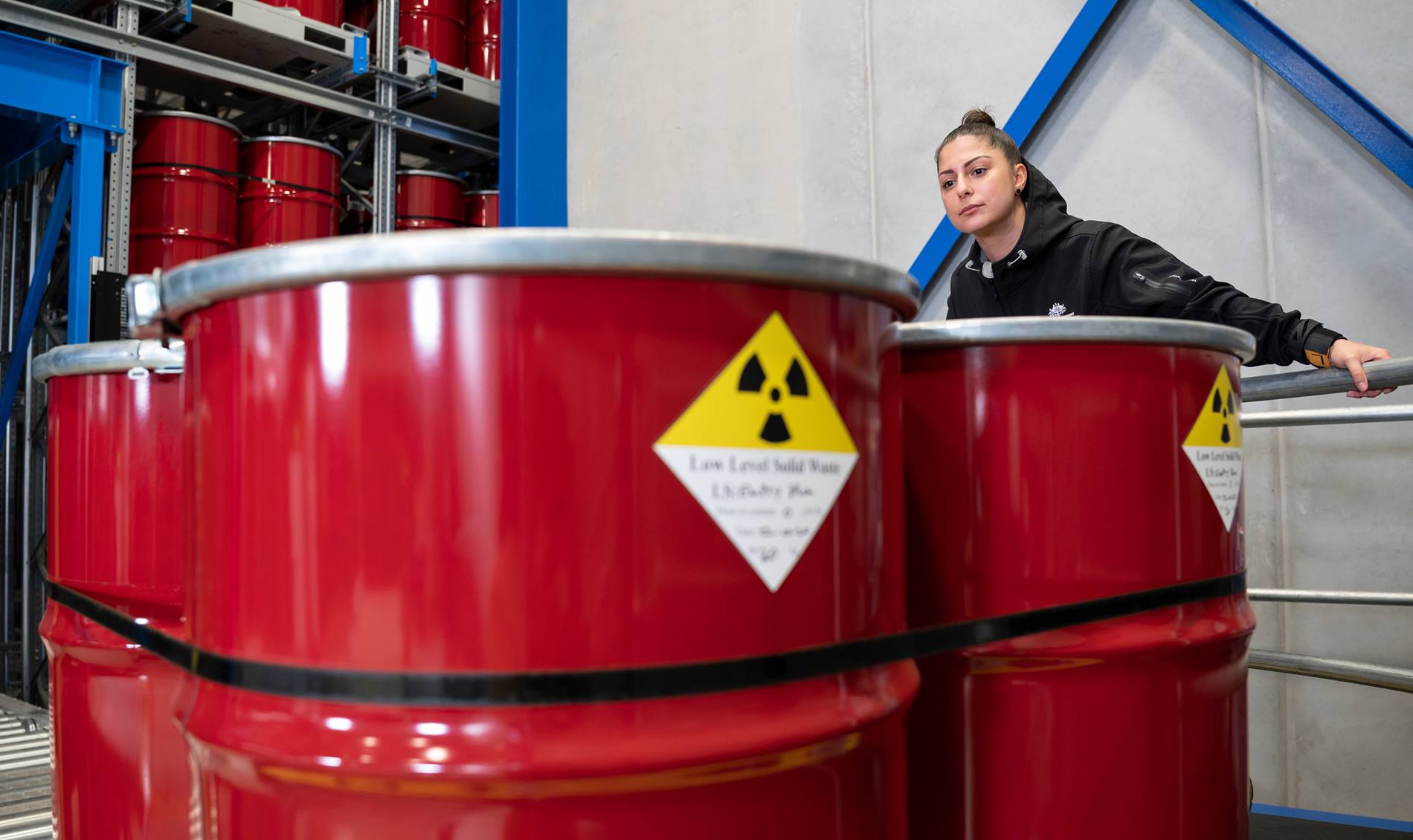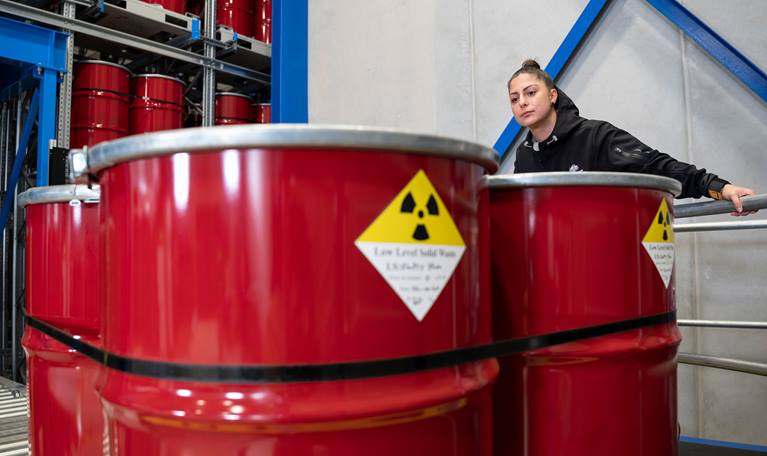 ANSTO, Australia: Increasing safety and eliminating manual lifting in a high security site  
Automated processes has bolstered benefits for health and industry sectors 
Safety a priority
The automation solution has eliminated manual handling and risk at the warehouse and provided an inspection table where a turntable is used to safely and easily observe all barrels. Once examined, they proceed to be stored within the ASRS. Swisslog's SynQ software coordinates the storage of the barrels within the ASRS and determines their optimal positioning to limit human exposure.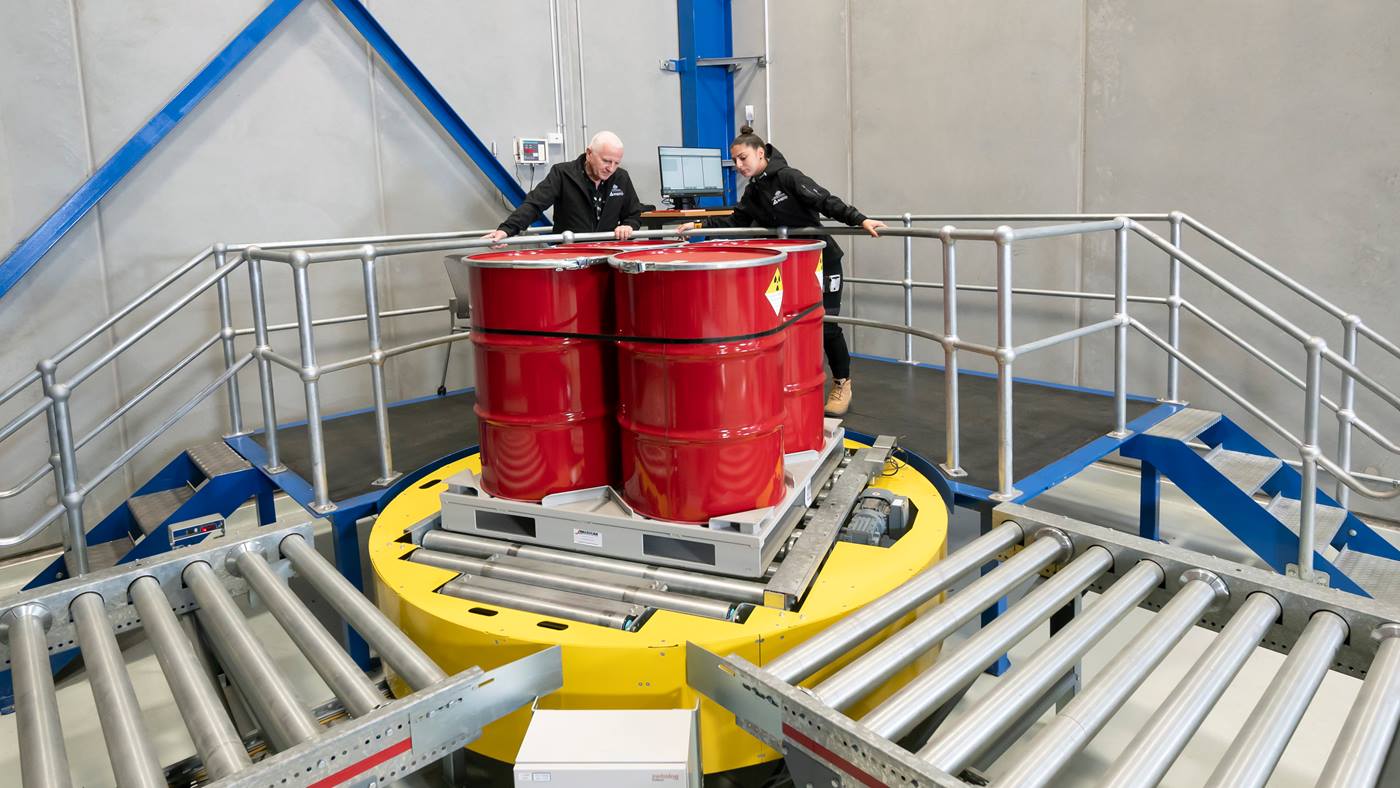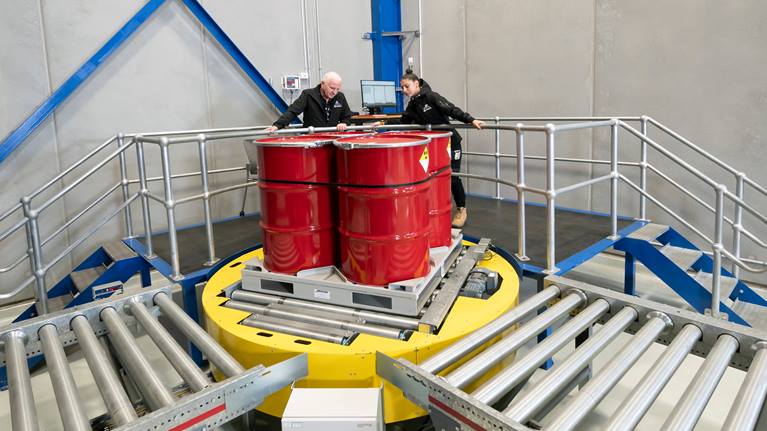 A customised solution
ANSTO partnered with Swisslog to develop an automated solution that would provide a seamless interface to ANSTO's HOST system for reporting and ASRS zoning. The solution has improved operational efficiencies and provided timestamp tracking; for the monitoring of radiation levels. The
ASRS
safely stores over 900 individual pallet locations, and the low weight mast design deploys Swisslog's
GreenLog
concept to apply regenerative power and deliver industry-leading efficiency. The intuitive
SynQ software
retrieves drums to an ergonomic pallet inspection station, which allows operators to safely monitor and track every unit.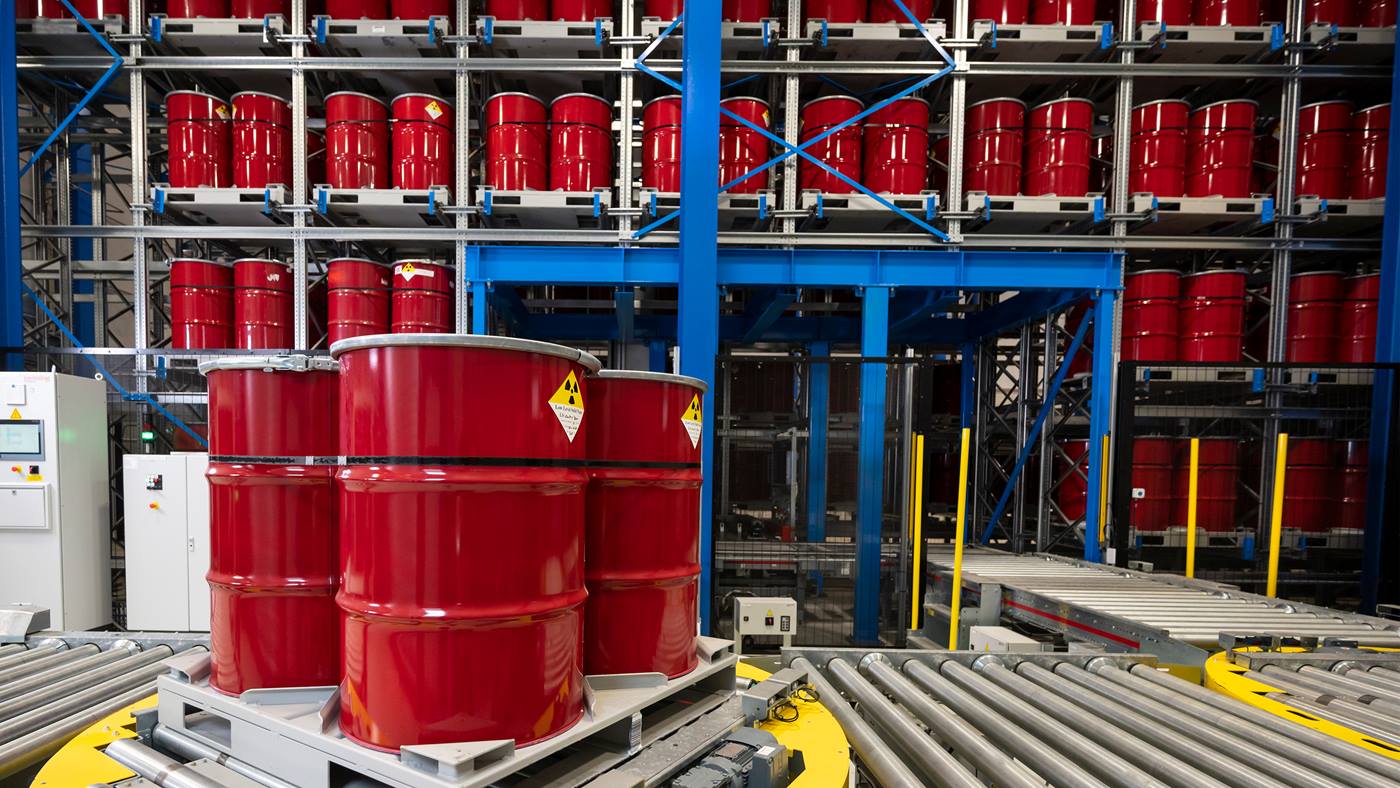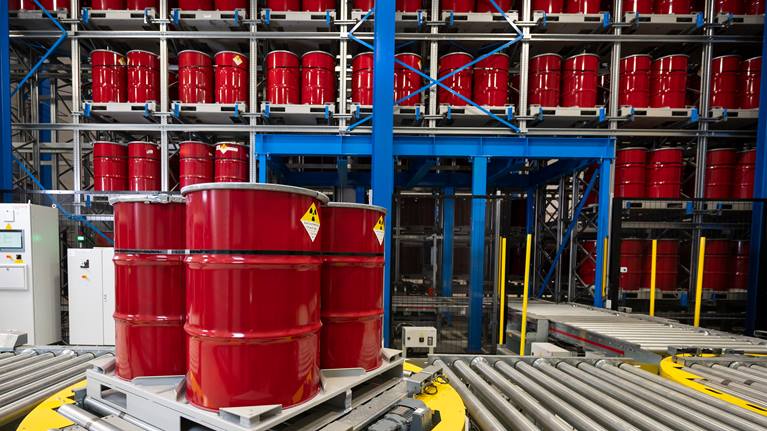 ---
Partnering with Swisslog was a natural move due to their vast knowledge and experience both locally and internationally and their ability to tailor the solution to meet our needs. This automation has created end-to-end traceability, is seamlessly integrated with our HOST system and has improved overall warehouse productivity