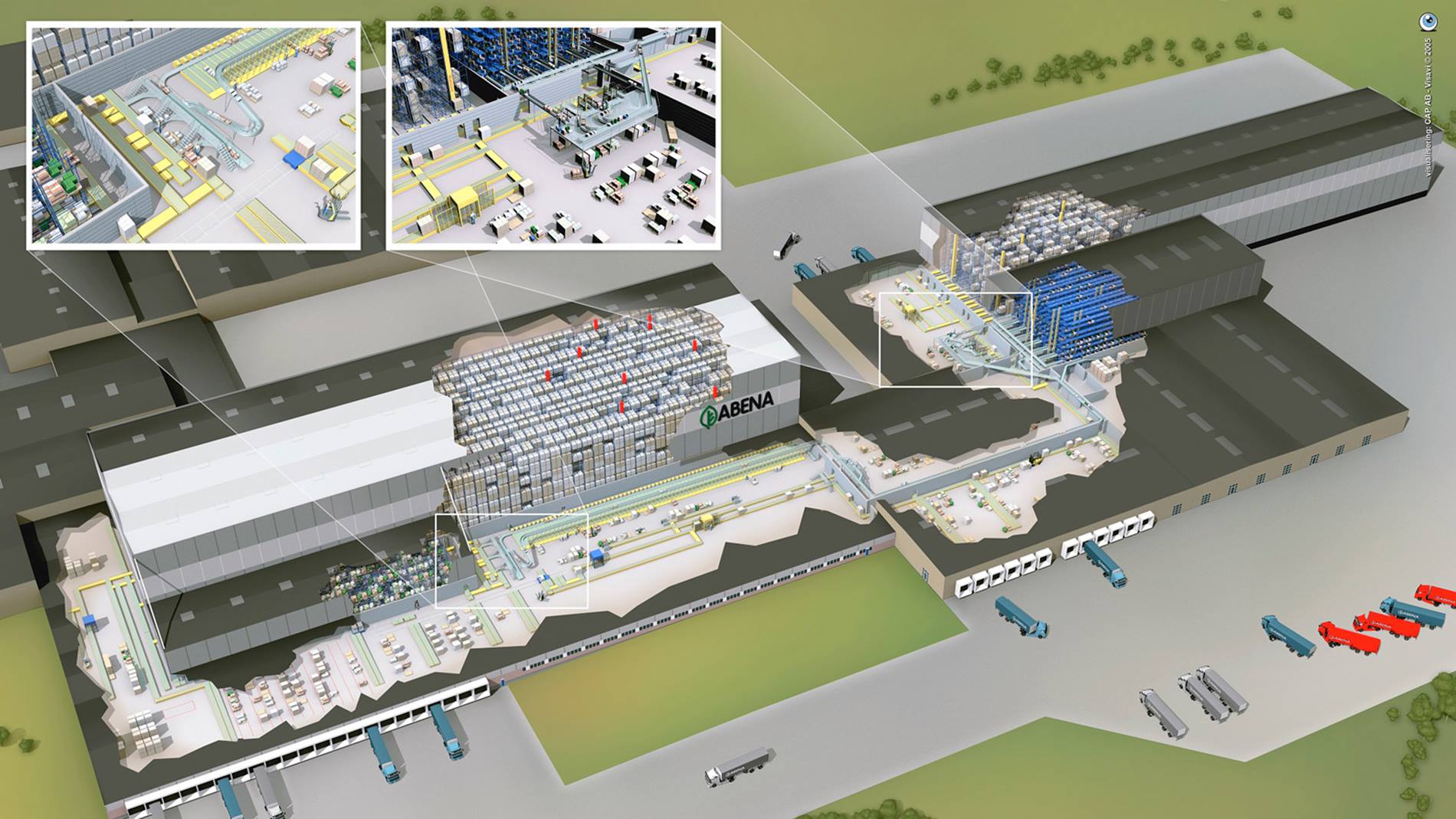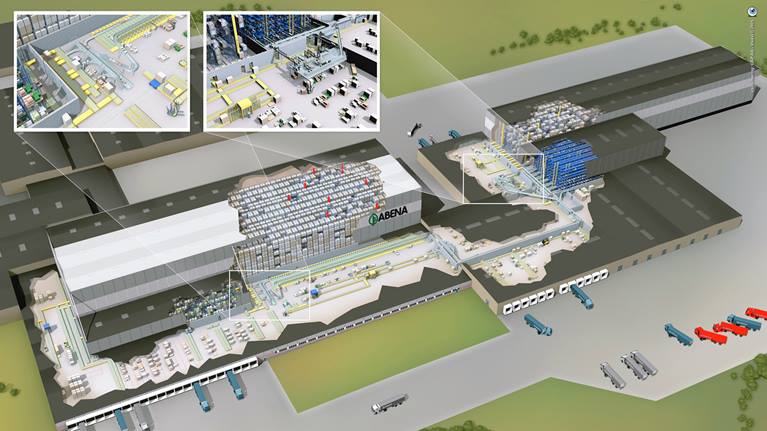 Abena, Denmark: Fully automated and integrated pallet handling
The Abena Group is a Danish, family owned company established in 1953 and is among the market leaders producing a wide range of worldwide sold incontinence products, baby nappies, sanitary towels and other healthcare related disposable goods. Swisslog installed 10 years ago a fully automated and integrated system for handling pallets and commissioned now an expansion.
Market competitive solution
Swisslog designed the first solution so that Abena could store fully loaded pallets for distribution to customers or to its buffer storage. The warehouse extension was designed for part-load picking where pallets are transported directly to picking stations. Using a conveyor system, goods are transferred to the sorter which sorts according to final destination and then further transportation to dispatch.
Two picking stations de-palletize fully loaded pallets into picking orders either for transportation on light goods conveyors to the sorter for shipment or into the Miniload storage for box storing. The two picking stations are equipped with tilting lifting devices for an optimal ergonomic solution.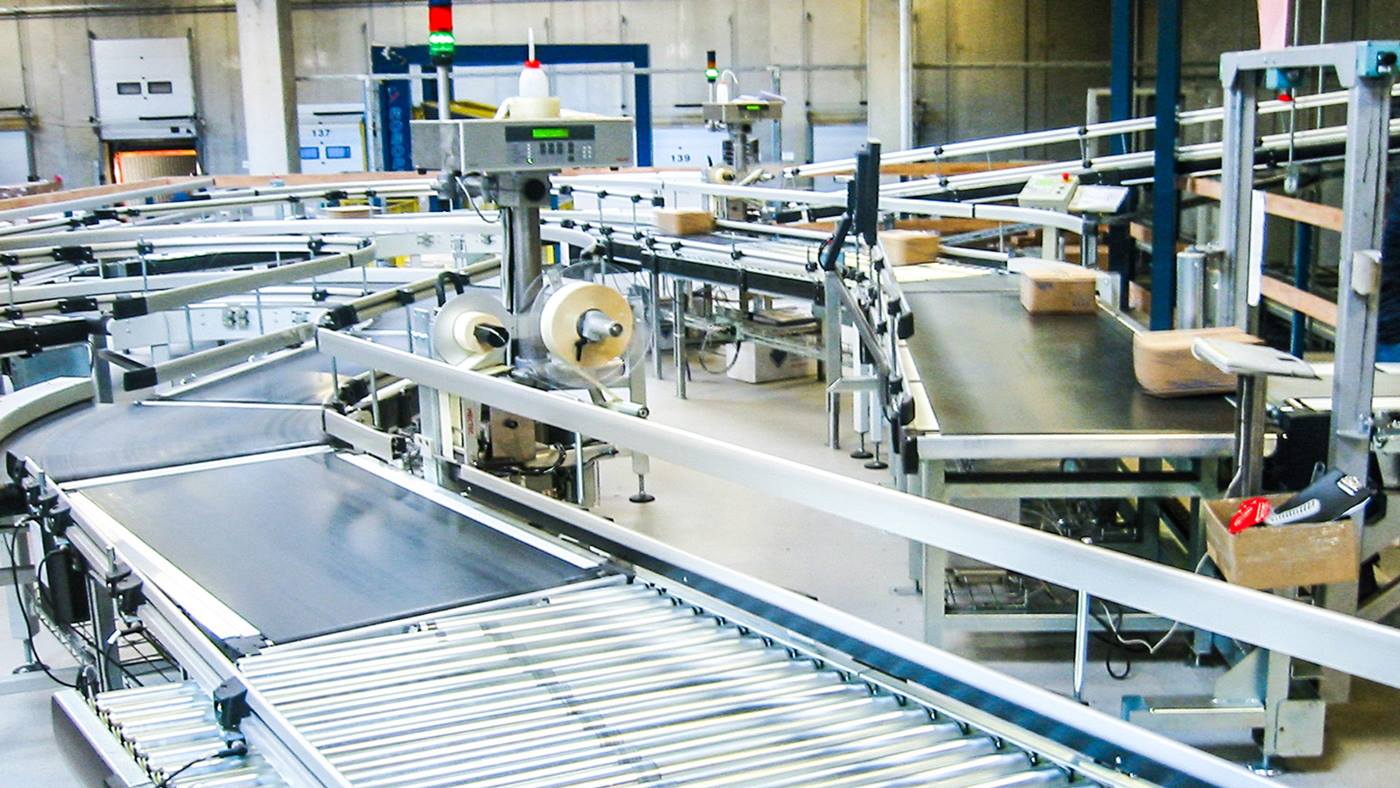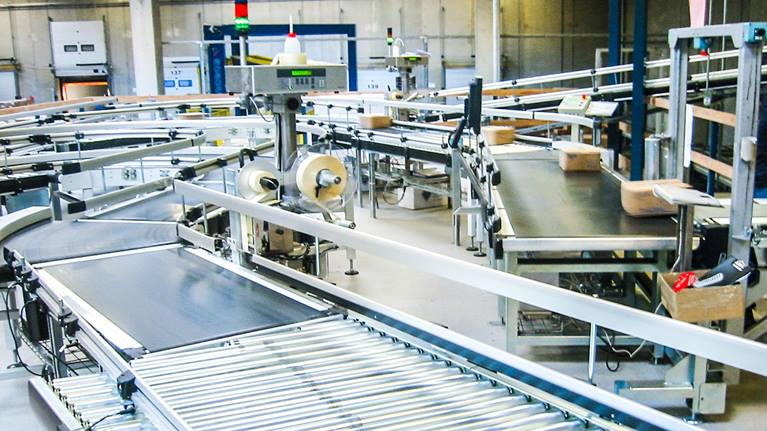 Warehouse automated and integrated system
Swisslog delivered an expansion of Abena's intralogistics system with an additional high-bay warehouse for pallet handling and Miniload storage for box handling. This resulted in:
Optimized return on investment
Higher throughput
Better utilization of staff
Increased rate of turnover
Faster order processes
Ergonomic picking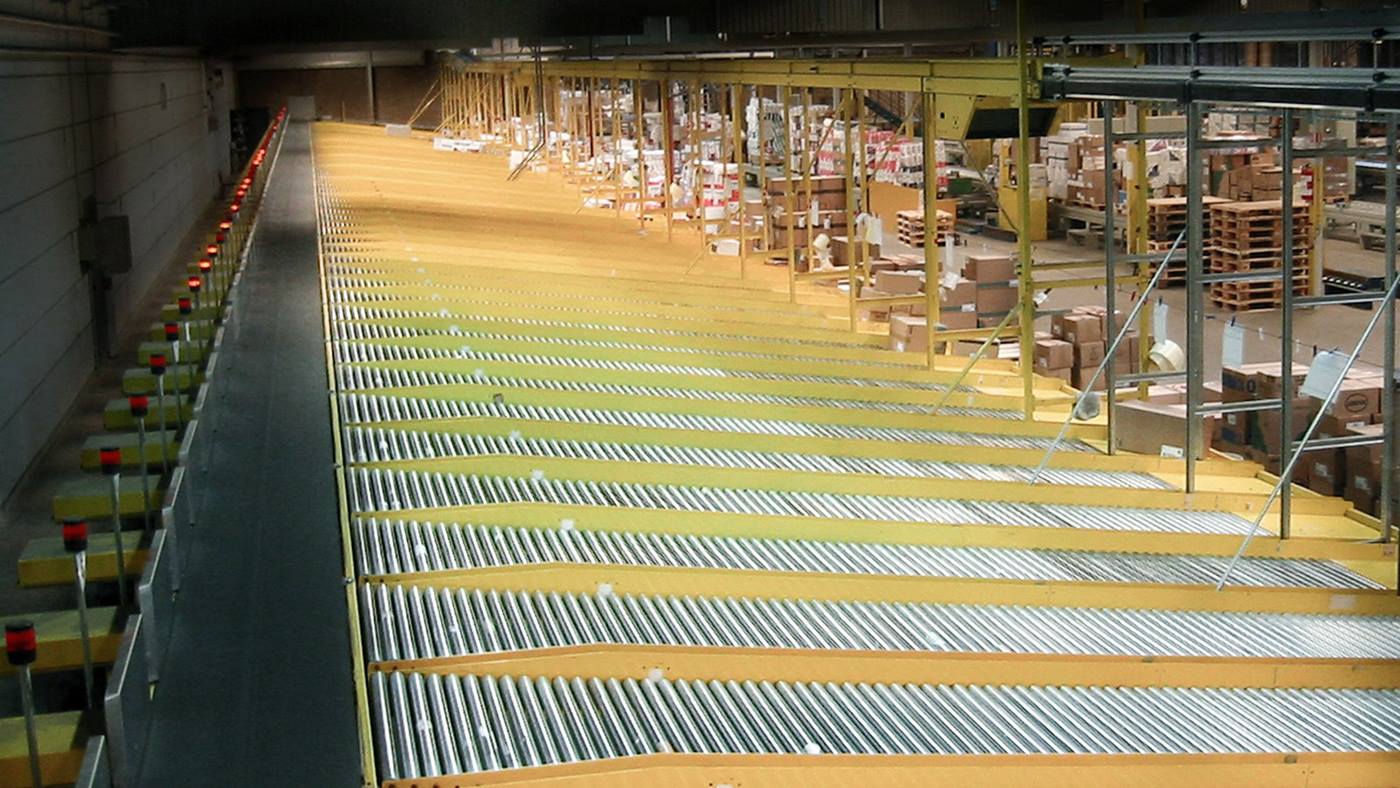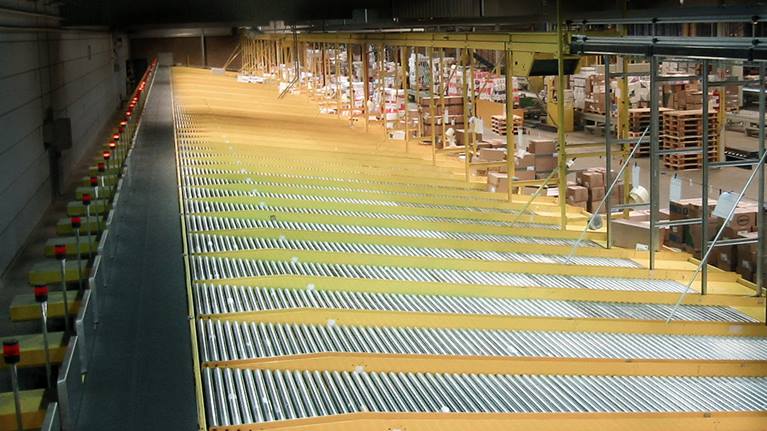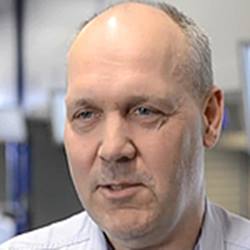 The new solution has given us higher capacity and increased system utilization and the availability of goods has been maintained throughout the entire installation period.
---