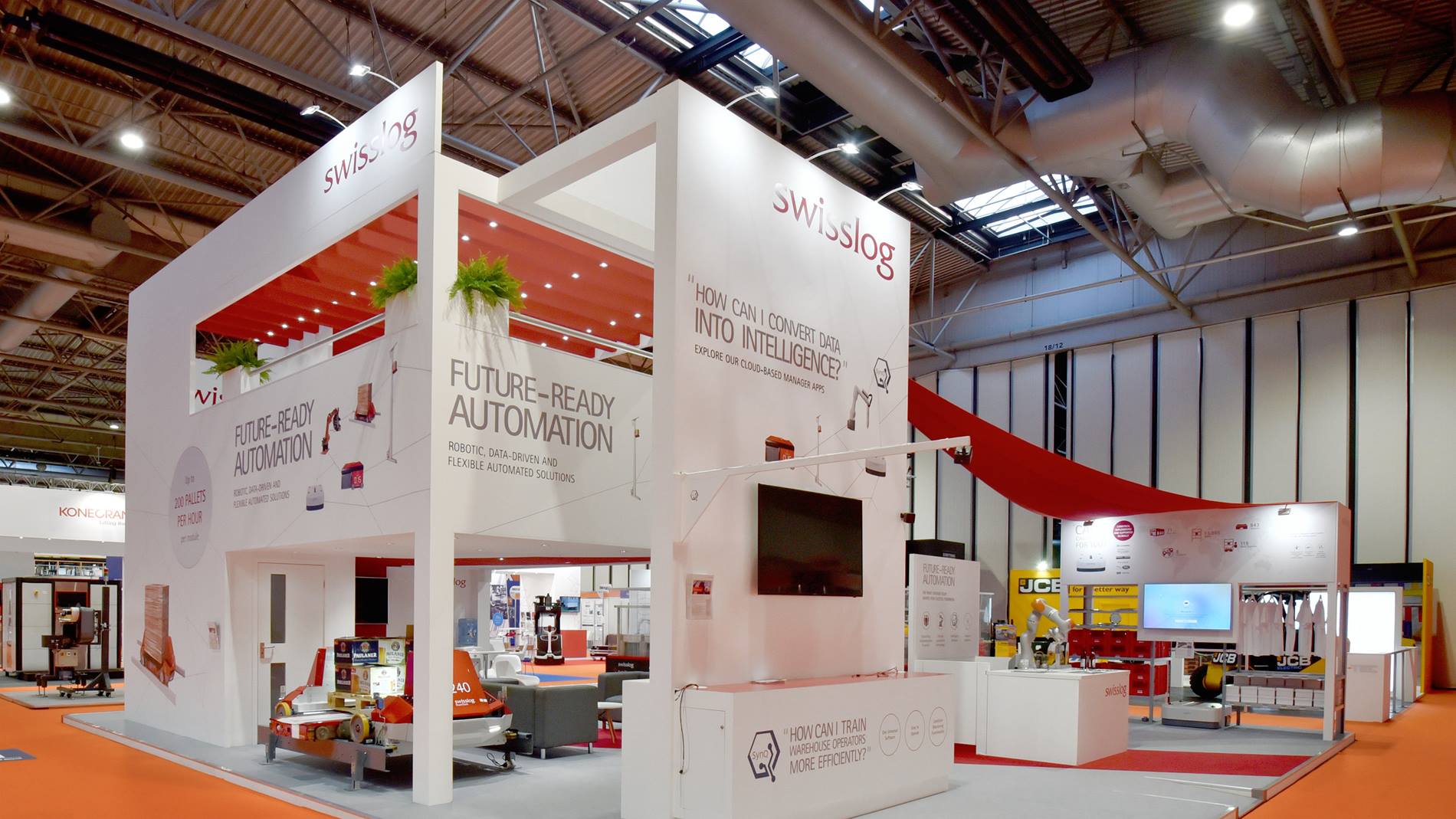 IMHX 2022: Discover the future of logistics with Swisslog
The future of warehousing has arrived, and the industry is about to discover the benefits of modular, flexible, software-based solutions. At IMHX 2022, leading warehouse automation provider, Swisslog, is set to showcase the latest innovations in logistics technology.
With decades of experience, Swisslog will highlight a new era of data-based solutions at the exhibition, which takes place from 6th-8th September in Birmingham, UK.
The World's No.1 AutoStore Integrator
IMHX visitors can see technology in action at the Swisslog stand. Shane Faulkner, Head of Sales for Swisslog in the UK is promising an exciting event.

"As the number one AutoStore integrator, we are proud to be exhibiting the solution on our stand," he says. "With over 300 projects worldwide, we have implemented both the world's largest AutoStore system and the world's smallest."

Visitors to the Swisslog stand can also learn about the next generation of the ItemPiQ robot order picking system, and how it can be linked to material handling solutions such as AutoStore. Swisslog has developed a unique solution that supports dramatically faster work processes with improved precision.

ItemPiQ is highly versatile for easy adaptation to the customer's changing product palette. Aided by artificial intelligence, the system "learns" the optimal picking method for each new item.
Book a logistics consultancy appointment
With more than 2,000 projects completed worldwide and more than 50 years of experience, Swisslog helps companies optimise the performance of warehouses and distribution centres with automated systems and proven future-proof software.

"At IMHX 2022, a team of experts will be on hand to advise you on the best solution for your needs," says Shane Faulkner. "Whether its optimising warehouse space, helping the business grow, improving order picking, omnichannel supply chain management, and more – we can discuss your challenges and recommend the most effective solution."
A technological pioneer
Swisslog designs, develops and delivers best-in-class automated logistics solutions for forward-thinking warehouses and distribution centres. With customers across more than 50 countries, the technological pioneer works with big name companies including ASDA, Tesco, DHL, JD Sports, P&G, Wincanton, Ocado, Unilever, Walkers and Home Bargains. Shane believes events like IMHX provide an ideal platform to showcase their state-of-the-art solutions.

Shane concludes: "Intralogistics is constantly evolving, and a future-proof warehouse requires flexible, data-driven automation. Shows like IMHX are a great opportunity for logistics professionals to learn about the latest technological developments, and the Swisslog team are looking forward to welcoming existing and new customers to the stand"

Register here for your free logistics consultancy appointment on the Swisslog stand: www.swisslog.com/IMHX2022.
About Swisslog
Swisslog designs, develops and delivers best-in-class automation solutions for forward-thinking healthcare
systems, warehouses and distribution centers. We are a single-source supplier of integrated systems and
services – from planning, design and implementation through servicing over the entire lifecycle of our solutions.
2,500 employees and customers in over 50 countries stand behind the success of our company.
Swisslog is a member of the KUKA Group, one of the world's leading suppliers of intelligent automation solutions.
www.kuka.com