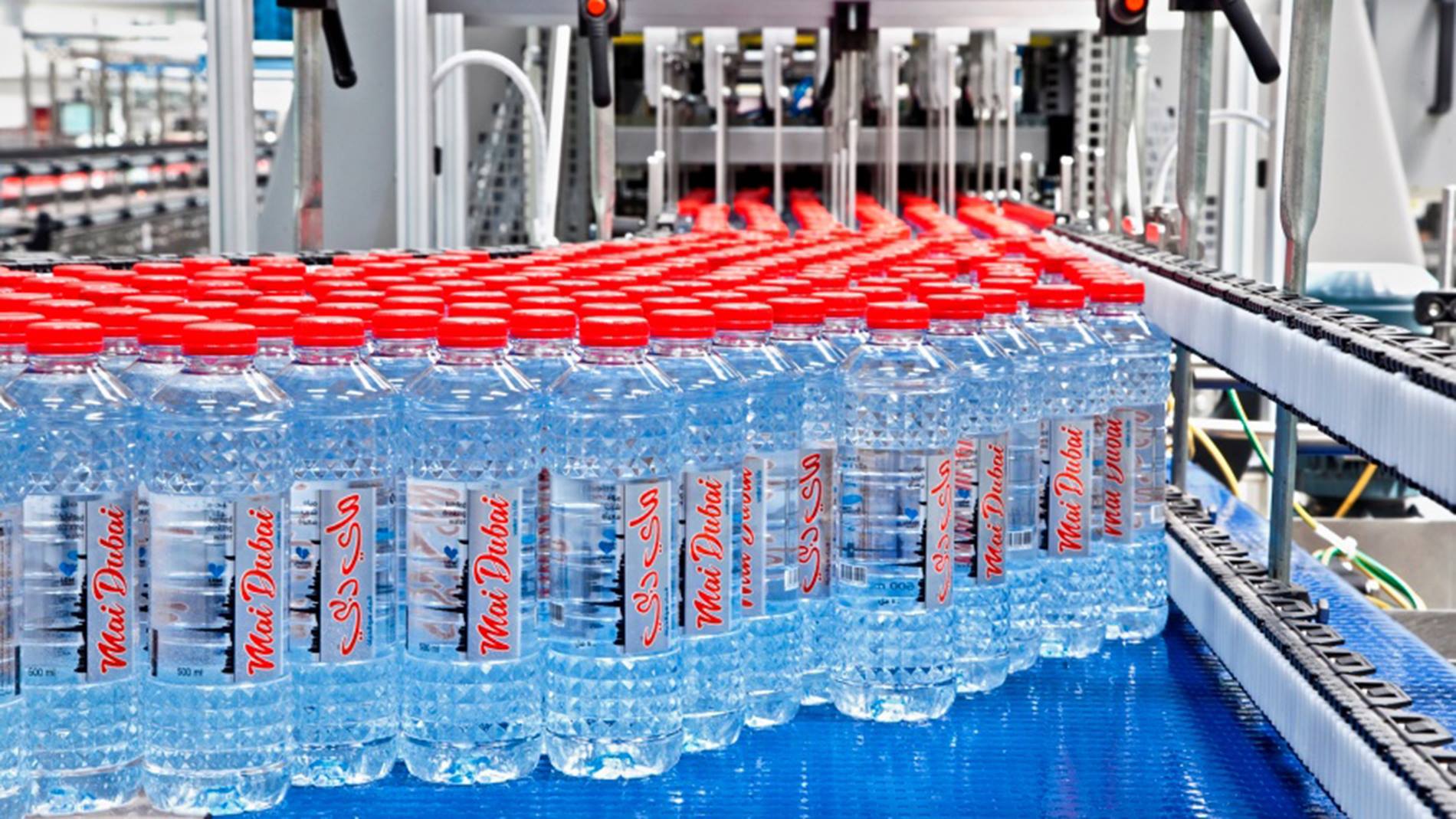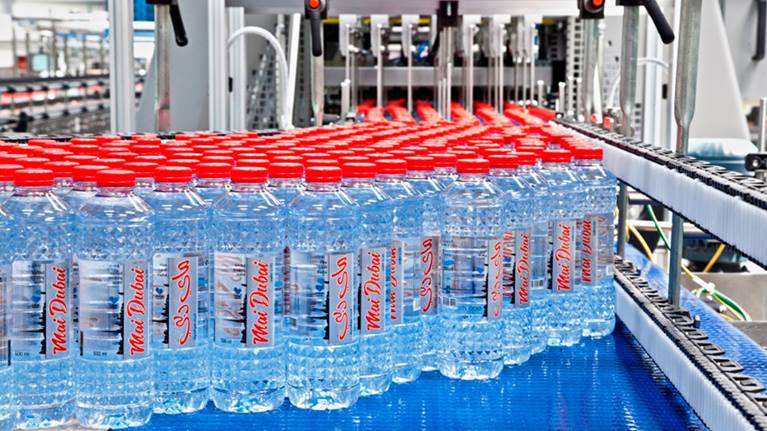 Swisslog successfully completes fully automated storage and retrieval solution for Mai Dubai
Following the implementation of fully automated and data-driven intralogistics system, the company has benefited with double production, storage capacity and reduced labour costs
25 August 2020
25 August 2020, Dubai, UAE – Global warehouse automation specialist, Swisslog, today announced the successful installation and implementation of a new fully-automated and retrieval solution for Mai Dubai, a leading Dubai-based bottled drinking water company. The move is part of Mai Dubai's ongoing expansion initiative and involves the implementation of a fully automated and data driven intralogistics system that is in line with industrial revolution 4.0.
As part of an order valued over Euro 20 million, Swisslog planned and implemented a fully automated system based on intelligent software in the context of big data. The major expansion project included planning and implementing a six-aisle automated high-bay warehouse for raw material and packaging materials as well as -only a few hundred meters away - a high-bay warehouse with 17,560 pallet locations for finished goods with 10 aisles. The use of Swisslog's fully automated storage and retrieval solution will help drive key benefits and advantages for Mai Dubai, including a significant reduction in labour costs, improved production and enhanced storage efficiencies.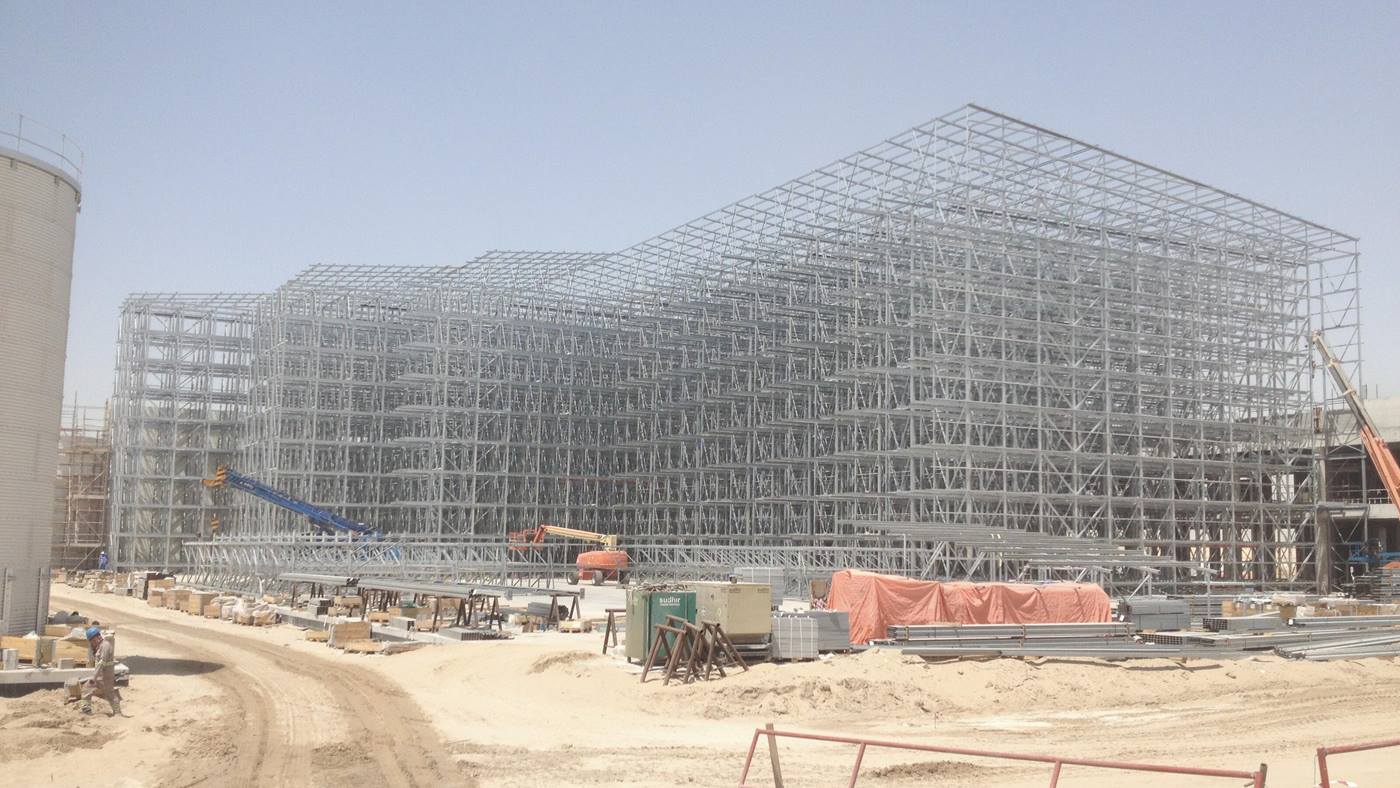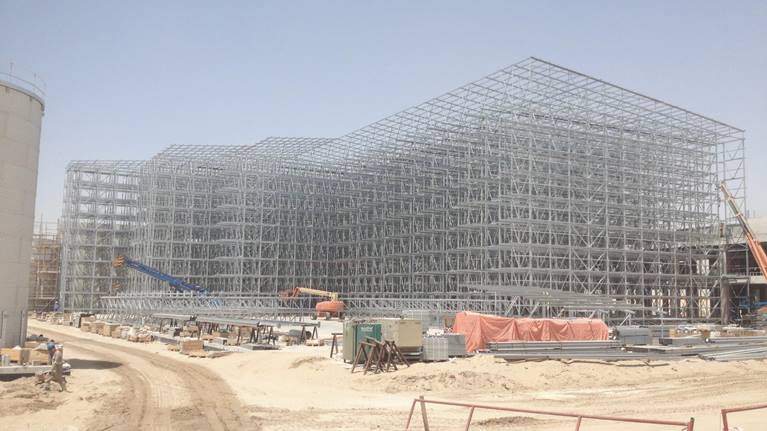 The installation proves to be both timely and strategic - expecting to sustain Mai Dubai's continuing growth since its inception in December 2012. The company, which is already widely recognized for its excellent reputation, is the official bottled water partner of Emirates Airlines and has also become a household brand name in Oman, Bahrain, and 13 other countries across Asia, Europe and Africa.
Alain Kaddoum, General Manager, Swisslog Middle East, commented, "Warehouse and factory managers constantly need to synchronize their material flow between production and warehouse to optimize the inventory level and reduce the operational costs. The introduction of new automation deployments driven by strong warehouse management software (WMS) can maximize return on investment and minimize risks to supply chain operations. Combining Swisslog's SynQ WMS solution, Mai Dubai were able to modernize their warehousing, distribution and fulfilment operations by optimizing the performance of front-line workers, speed up production and maximize the storage capacity."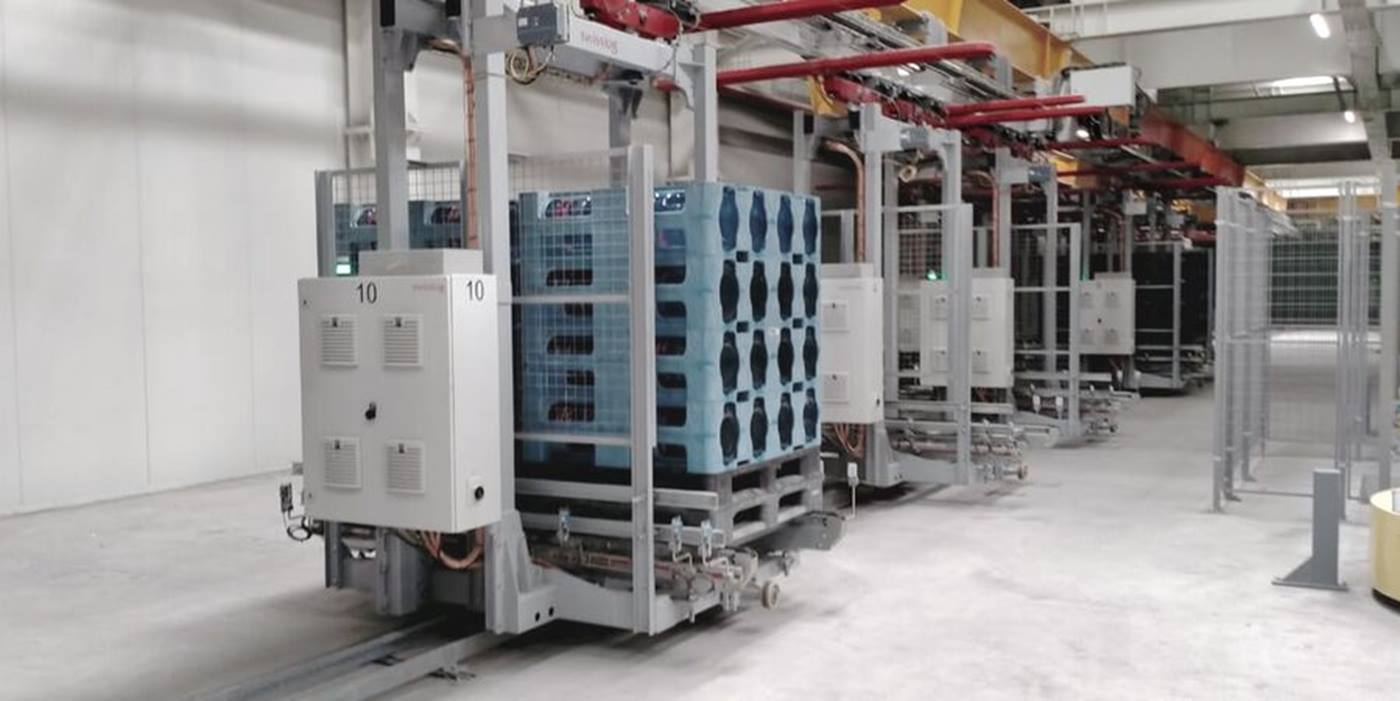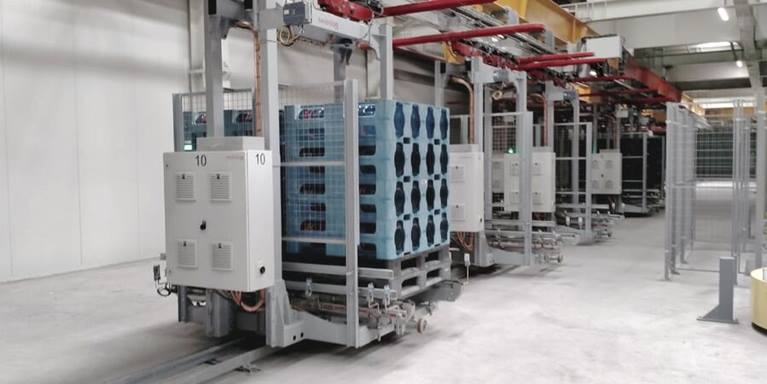 The installed Swisslog solutions included the Vectura pallet stacker cranes (ASRS), which are known for its optimized energy-efficient design and delivery of highly efficient storage and retrieval with minimal energy costs; a monorail system complete with 44 trolleys; a ProMove pallet conveyor and lifting systems that ensure the efficient flow of goods and sequencing of pallets in receiving and shipping. The company also deployed an advanced high-performance information technology (IT) infrastructure and controls systems, the Swisslog Warehouse Management Software (SynQ), which allows for real-time 3D visualization and condition monitoring of the entire operations. The modular software platform also offers a number of big-data business intelligence tools that can be flexibly added over the time. With its modular architecture and user-friendly design, the WMS software helps Mai Dubai to be prepared for the future.

Alexander van 't Riet, CEO of Mai Dubai LLC, said, "We are very excited about the potential benefits to be gained from the installation of this new fully automated storage and transport system from Swisslog. Working closely with Swisslog was part of our expansion strategy. In fact, the implementation of an automated and digitalized logistics solutions is part of and contributes to our customer-focused approach. This initiative has helped us not only to improve our production control but also allowed for greater storage density and increased efficiency."
To help ensure business and operational continuity, Swisslog Middle East works as a trusted business partner, providing Mai Dubai with 24/7 on-call support services and preventive maintenance for the equipment in order to ensure high availability (>98%) and low operational downtime.
-ends-
About Swisslog
Swisslog delivers data-driven & robotic solutions for your logistics automation alongside reliable, modular service concepts. Collaborating with forward-thinking companies, we are committed to setting new standards in warehouse automation to provide future-proof products and solutions. As part of the KUKA Group, our customers trust the competence of our passionate employees – more than 14,000 people working across the globe.
---