Swisslog wins Seamless Middle East's Award for Digital Transformation & Innovation Solution of the Year
Company recognized for its SynQ Software VR Training App
Dubai, UAE, 17 November 2020 - Swisslog, a global leader in data- and robotic-driven automated logistics solutions, covets the prestigious award at Seamless Middle East in the category best Digital Transformation & Innovation Solution of the Year for its SynQ Warehouse Management Software (WMS) Application: Virtual Reality Training Manager. The announcement was done as part of 2020 Seamless Awards, which coincides with Seamless trade expo and took place virtually this year.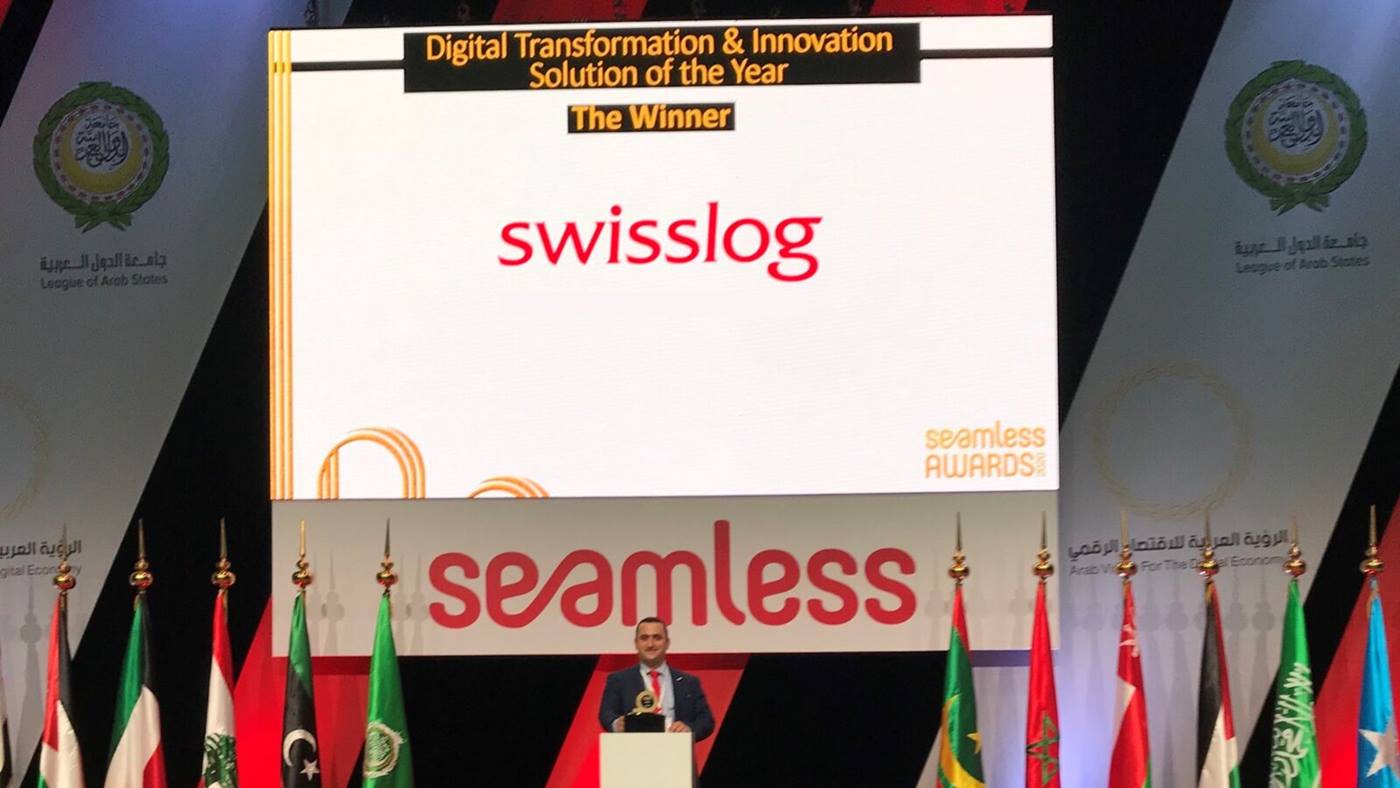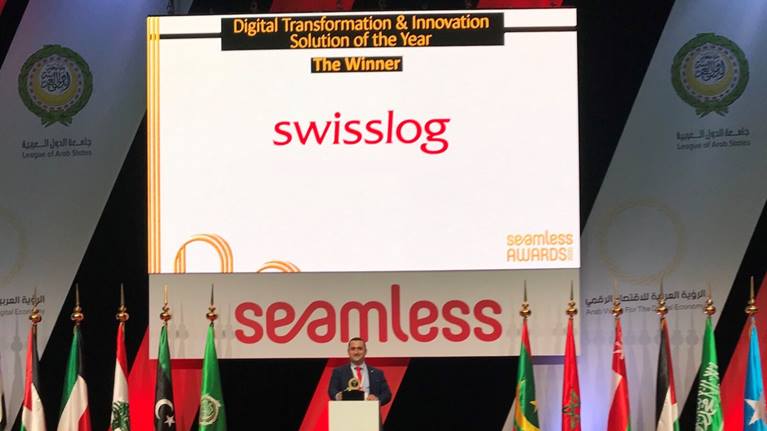 SynQ stands for Synchronized Intelligence and is a modular, service-oriented software platform for warehouse management and material flow orchestration. It provides precise functionality needed to optimize warehouse operations. The software platform embeds intelligence in the operation and synchronizes the performance of an organizations automated and manual warehouse equipment in the best possible way. The Virtual Reality Training Manager has been implemented to overcome the on-the-job training required for pickers within a warehouse environment by moving the training process into a virtual world whilst harnessing the operational functionality of Swisslog's SynQ WMS solution. The VR Training Solution allows end-users to train pickers in a virtual warehouse event before they are on the job.
Commenting on the win Alain Kaddoum, General Manager for Swisslog Middle East said, "We are honoured to be recognized by Seamless Middle East for our continued product innovation and commitment to implementing future-proofed automation solutions that can help companies improve performance in logistics and warehousing. Ready-to-use innovation is the backbone of our operations, and the Seamless award is a testament of our commitment to continuously innovate competitive technology to meet the demand of today's omni-channel storage and distribution."
The Swisslog Virtual Reality Training Manager provides two additional key advantages to customers who are either just starting with SynQ as their WMS solution, or for existing SynQ customers who have new or seasonal staff that need to be onboarded quickly into a live warehouse environment. The application introduces a new approach to training pickers that removes the need for training to take up valuable space at a physical workstation.
The Seamless Awards are a celebration of excellence recognizing companies and individuals who have demonstrated an unparalleled ability to succeed, continually set standards of excellence, bringing the most innovative technological advances in the region.
About Swisslog
Swisslog collaborates with forward-thinking companies to optimize the performance of their logistics automation. As part of the KUKA Group and with more than 14,000 passionate employees worldwide, Swisslog is known for delivering renowned technology, reliable solutions and world-class service. Its customers trust the expertise and dedication of the staff to transform the future of intralogistics with innovative robotic, data-driven and flexible automated solutions. Customers relying on Swisslog's experience include Mai Dubai, Almarai, Axiom Telecom, Central Bank of Kuwait, PepsiCo, Coca-Cola, Roche, Target, Fossil, ASDA and Wal-Mart amongst others.