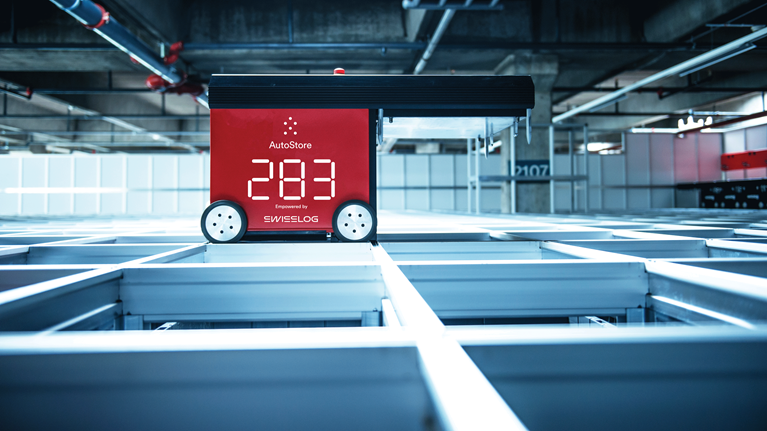 Aviation Parts Management
Reliable, Space-Saving Automation that Improves Control and Accuracy
Few industries require the accuracy, storage capacity and reliability of aviation parts management. Whether it's building service kits or responding to aircraft-on-ground, there's no room for mistakes or tolerance for downtime.
AutoStore from Swisslog is a goods-to-person storage system that delivers everything aviation parts managers need—and more. It saves space, improves productivity and provides complete control over your inventory. With AutoStore your people never have to search for or wait on parts again.
The system tracks every part and presents the right part to your team, along with any necessary certifications, exactly when it's needed. AutoStore's unique cube design delivers ultra-dense storage that frees up space in your facility while its proven 99.6% reliability makes it a system you can depend on.
It's also a system you can grow with. Unlike other automation systems, AutoStore doesn't make you pay for what you don't need. You purchase the number of storage bins and robots you need today with the flexibility to expand storage capacity or increase throughput in the future—without disrupting your operation.
Swisslog's SynQ software makes AutoStore even more powerful. Operating on more AutoStore systems than any other software platform, SynQ delivers the advanced functionality you need and integrates easily with your ERP system.
Learn more about AutoStore by reading our e-book or schedule a complimentary consultation with one of our specialists.