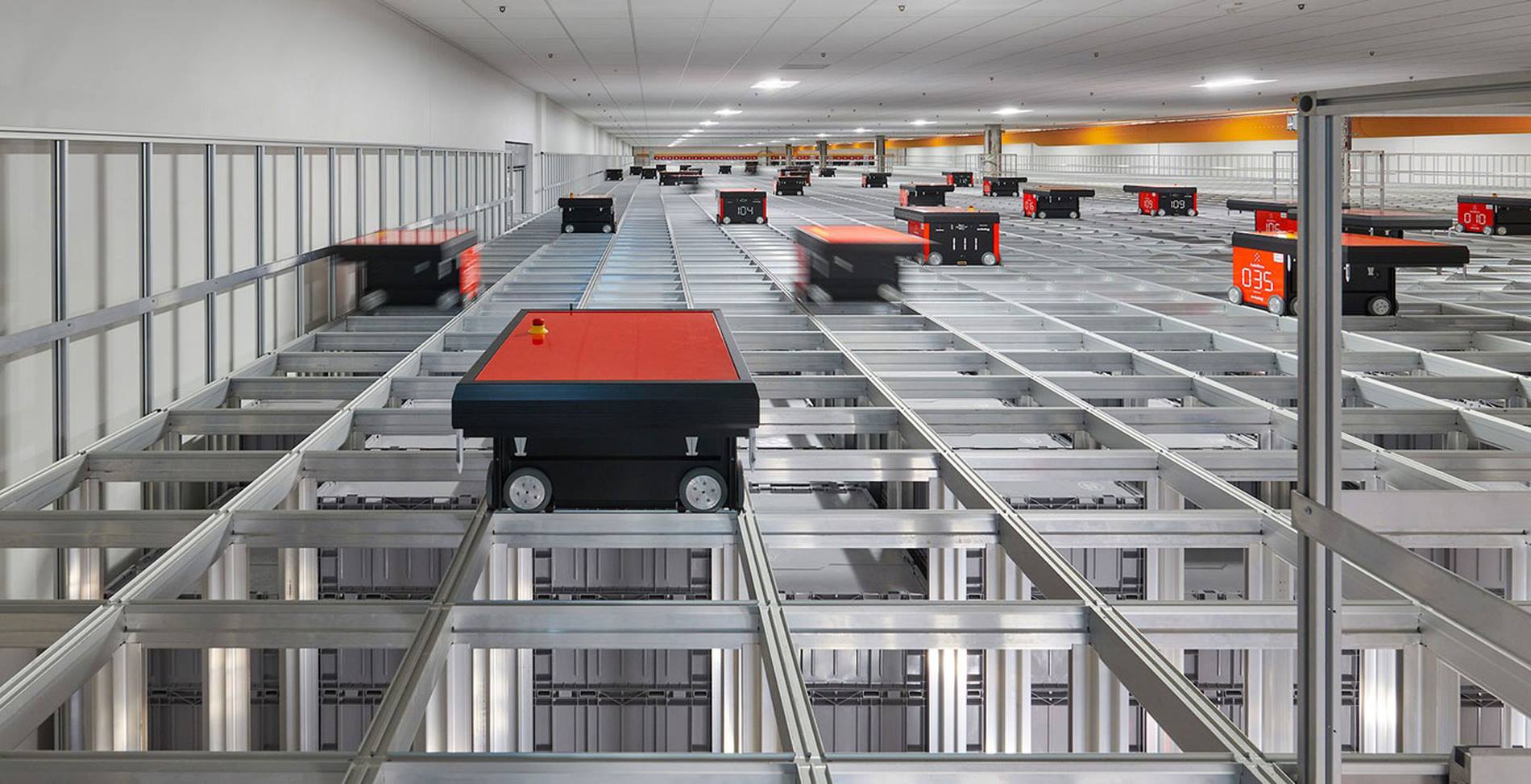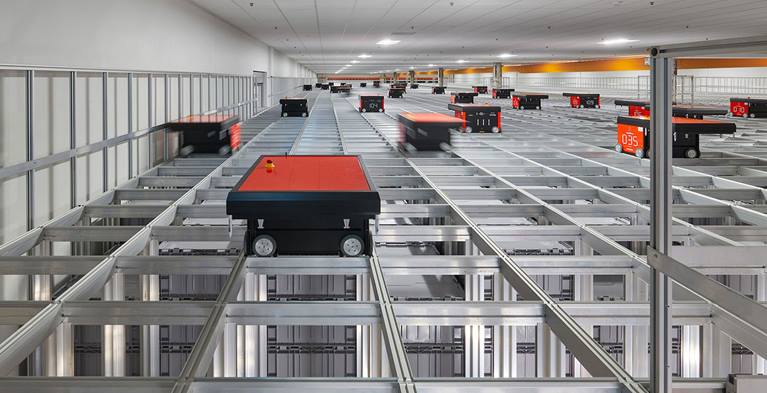 Customer Update: FBI Central Records Complex
Swisslog recognized with a GSA Design Award which showcases demonstrations of excellence in the federal built environment.
In 2020, the
General Services Administration (GSA) completed construction of the Federal Bureau of Investigation's central records complex
in Winchester, Virginia. The secure, state-of-the-art facility features an AutoStore system, designed by Swisslog experts and optimized by Swisslog SynQ software.
At more than 250,000 square feet,
the facility
, which houses one of the world's largest automated storage and retrieval systems, consolidates records previously housed within 256 field offices around the world. The automation technology saves time in finding and retrieving files, allowing staff to focus on more high-value work. In June 2022 alone, the automation system retrieved 21,500 files with almost 100% accuracy.
Recently, Swisslog and this unique application of AutoStore were recognized with a
GSA Design Award
. The award showcases demonstrations of excellence in the federal built environment, with winning entries highlighting groundbreaking efforts by involved parties, including architects, engineers and designers.
The automation system designed and deployed by Swisslog stood out to jurors for "its performance, as well as the process by which it was merged with the building." The award cites how the project team nimbly changed direction more than once and sustained its partnering initiatives throughout the project, going well beyond contract requirements.
As members of the project team, Swisslog's Earl Adcock, Kenneth Hayer and Bill Stewart, were recognized for their commitment to excellence and the automation expertise and insight they brought to the project. The award also recognized Clark Construction for its role in the design and construction of the facility.
Click here
to watch a brief video of jurors sharing why the project won a Design Award.
For more information on Swisslog automation technologies and software, visit
www.swisslog.com
.
Contact
Swisslog Americas
Megan Wolf
Phone: +1 757-820-3400
Email:
megan.wolf@swisslog.com
About Swisslog
We shape the future of intralogistics with robotic, data-driven and flexible automated solutions that achieve exceptional value for our customers. Swisslog helps forward-thinking companies optimize the performance of their warehouses and distribution centers with future-ready automation systems and software. Our integrated offering includes consulting, system design and implementation, and lifetime customer support in more than 50 countries.
www.swisslog.com
Swisslog is part of the KUKA Group, a leading global supplier of intelligent automation solutions with more than 14,000 employees worldwide.
www.kuka.com