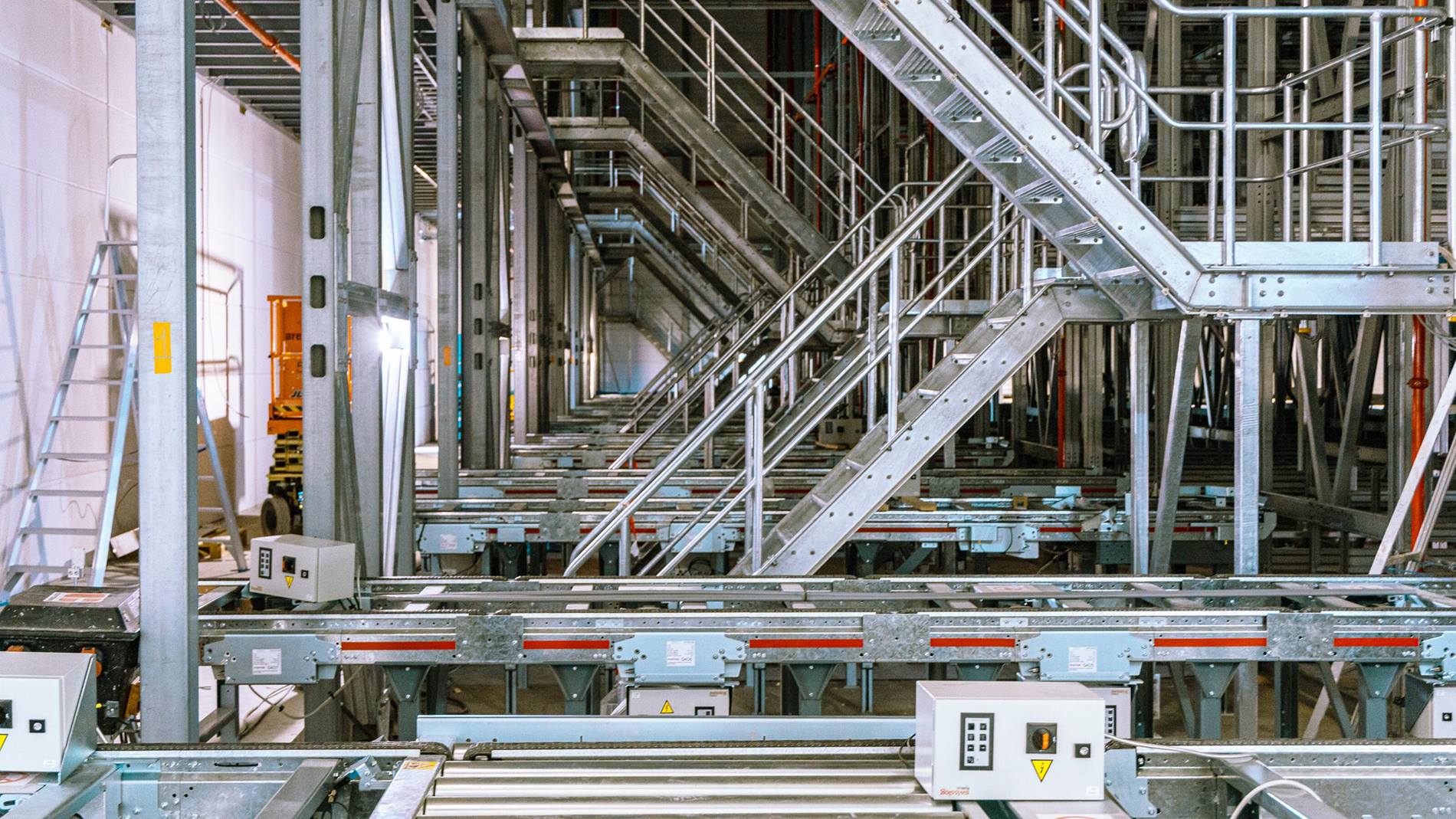 Rijnberg Transport automates its warehouse for Elopak together with Swisslog
Swisslog, one of the world's leading automation companies, is automating the Rijnberg Transport warehouse in Terneuzen. As part of this project, the company is responsible for the automation of the high bay warehouse. Swisslog will deliver the automatic cranes and conveyors as well as the software integration for the in- and outbound finished products for beverage carton manufacturer Elopak.
Terneuzen/Edegem, July 2022 - Swisslog is implementing this project in cooperation with the building general contractor Cordeel, and on behalf of Rijnberg Transport, which is investing in this project for Elopak. The warehouse will be taken into use at the end of 2022.
Elopak opts for growth
Elopak has two business focuses: it supplies cardboard packaging products, including those with an insulated interior, for example for the packaging of yoghurt and drinks. It also produces machines that fill the packs.
"Elopak's business has grown enormously in recent times. In order to cope with this growth, we decided to build a new warehouse. Until now, all processes were largely manual, but we could no longer maintain this. That is why we are now calling on Swisslog's automation expertise to ensure that all processes run efficiently," Laurens Weemaes, Project Manager HBW at Elopak explains.
Rijnberg Transport commissioned Cordeel to build the warehouse building - which is almost 25 metres high - and counts on Swisslog for the automated transport, storage and retrieval systems. Elopak will store pallets with packaging and send them out to its customers. Swisslog is responsible for the entire automated material handling process. This includes automatic cranes over 20 metres high, conveyor technology, and outfeed monorail systems for transport through carriers.
Process improvement
The process starts in Elopak's production plant. Here, the packages are manufactured and put on pallets. This plant also houses two large wrappers that wrap the pallets in foil. Next, these wrapped pallets are placed on Swisslog's conveyors. Then checks are carried out to see whether the pallets are set up and stacked correctly. Afterwards, the pallets pass through a bridge by means of two lifts, after which they are transported to the high-bay warehouse by means of a 150-metre conveyor system.
In this warehouse, the pallets are placed on a conveyor where they are picked up by the automated pallet crane (Vectura) or Swisslog's monorail. The warehouse has a total of 7 aisles. In each aisle there is a pallet crane that can pick up a pallet and put it away in the racks. Per aisle there is always an in- and outfeed lane. The monorail can pick up and drop off pallets at various locations via trolleys moving along the rail and via a conveyor belt. This is essential for the removal of pallets from the warehouse. In addition, the monorail can be used to pick pallets for a quality check. If everything is alright, they are transported back using the same monorail.
The checked pallets are picked up by a trolley that leads them to an outfeed conveyor. These outfeed lanes are linked to different transporters and driven into the right trucks.
Swisslog's automation software SynQ ensures that, at peak times, a total of 45 pallets per hour enter the warehouse from production, and 205 pallets can be dispatched automatically.
Rijnberg funds Elopak project
This is the first project Swisslog is doing for Elopak funded by Rijnberg Transport, Elopak's logistics partner.
"Thanks to our automation systems, the manual shipment of Elopak's products will be fully automated. This is a great added value for Elopak, which will be able to continue its growth in the coming years. The project is still under construction. We expect it to be completed in November," concludes Joep Peters, Project Manager at Swisslog.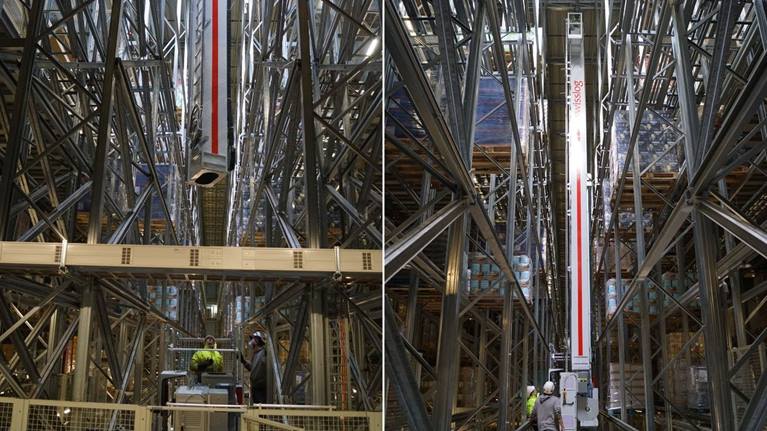 Photos
Download photos for reporting