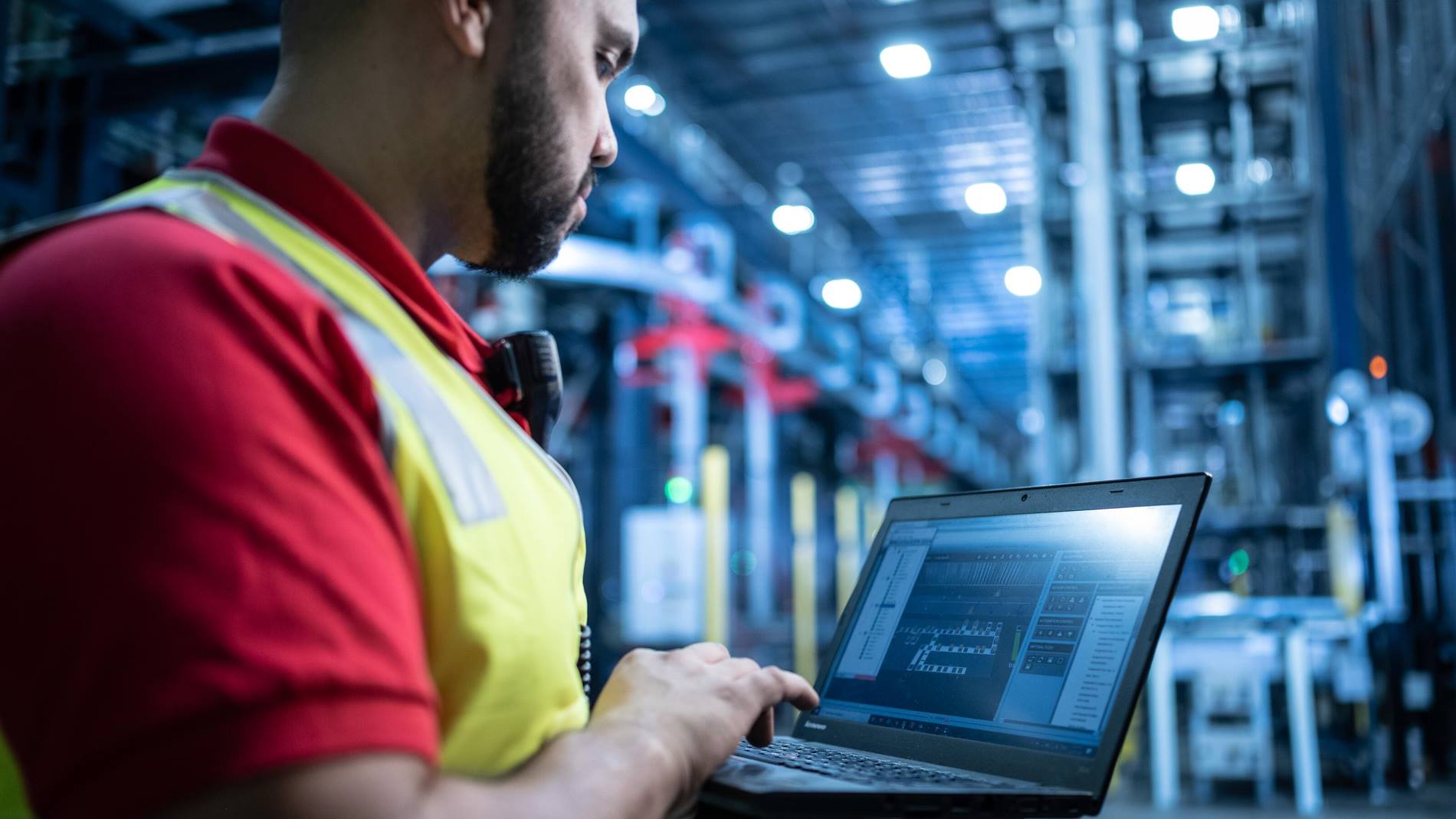 Swisslog to share insight on micro-fulfillment centers and automating brownfield warehouses at MODEX 2022 
Swisslog, leading provider of best-in-class warehouse automation and software, has announced that its experts are sharing their warehouse automation experience and expertise in educational seminars at
MODEX 2022
(March 28-31) at World Congress Center in Atlanta. The company is exhibiting at the show (Booth #B7661).
Insight From Our Automation Experts
Swisslog is helping attendees understand the impact of micro-fulfillment centers (MFCs) on a company's supply chain during the session, "
The Tail that Wags the Dog: Understanding the Impact of MFCs on the Supply Chain and the Future of Retail
." Swisslog's Colman Roche, vice president of e-commerce and retail and Drew Forte, vice president of sales and consulting, will share best practices and learnings from Swisslog customer installations to streamline MFC design and technology selection. Looking beyond the MFC, they'll outline the steps organizations can take to minimize the impact of MFCs on upstream processes and tailor upstream processes to improve MFC efficiency and utilization.
During the session, "
Using Automation to Revitalize Brownfield Warehouses,
" Swisslog's Kenneth Hayer, vice president of customer solutions for consumer goods, will explore how the latest generation of robotic and data-driven automation systems significantly increases the capacity of brownfield facilities at a fraction of the cost of a new build. He will also review some of the leading automation solutions for pallet handling and case picking, and their facility requirements, to help attendees understand whether their facility can benefit from automation.
"Two of the most common questions we get from companies are 'is an MFC right for my supply chain?' and 'what automation is right for my existing facility?'," said Colman. "Swisslog automation experts work closely with companies to help them determine the right automation solution and the best path forward. It is vital that companies have the answers they need and understand the potential benefits and challenges before they purchase and implement warehouse automation solutions."
Robot Bartender in the Booth
Attendees can also visit the Swisslog booth (#B7661) to enjoy a perfectly poured beer from Paulii, the company's robotic bartender. While visitors to the booth enjoy their beer, they can also speak with Swisslog automation experts and learn more about the company's data-driven and flexible future-ready automation technology. Along with a live demo of AutoStore optimized by Swisslog's SynQ software, the company is also featuring its automation designed for temperature-controlled environments, including its PowerStore high density shuttle system for pallet warehousing.
With more than 2,000 installations of automation solutions around the globe, Swisslog has invaluable experience in multiple flexible, scalable and modular automation technologies. The company offers a range of automation solutions and software to support a variety of online fulfillment strategies. Swisslog is also the largest and most experienced integrator of the AutoStore system, with more than 270 global installations.
For more information on Swisslog automation technologies and software, visit https://www.swisslog.com
Contact
Swisslog Americas
Megan Wolf
Phone: +1 757-820-3400
Email: megan.wolf@swisslog.com
About Swisslog
Swisslog implements leading automation solutions for future-oriented healthcare facilities, warehouses and distribution centers. We offer integrated systems and services from a single source - from planning and design to implementation and service throughout the entire life cycle of our solutions. The company's success is backed by 2,500 employees worldwide and customers in over fifty countries.
www.swisslog.com
Swisslog is a member of the KUKA Group, a leading global provider of intelligent automation solutions.
www.kuka.com