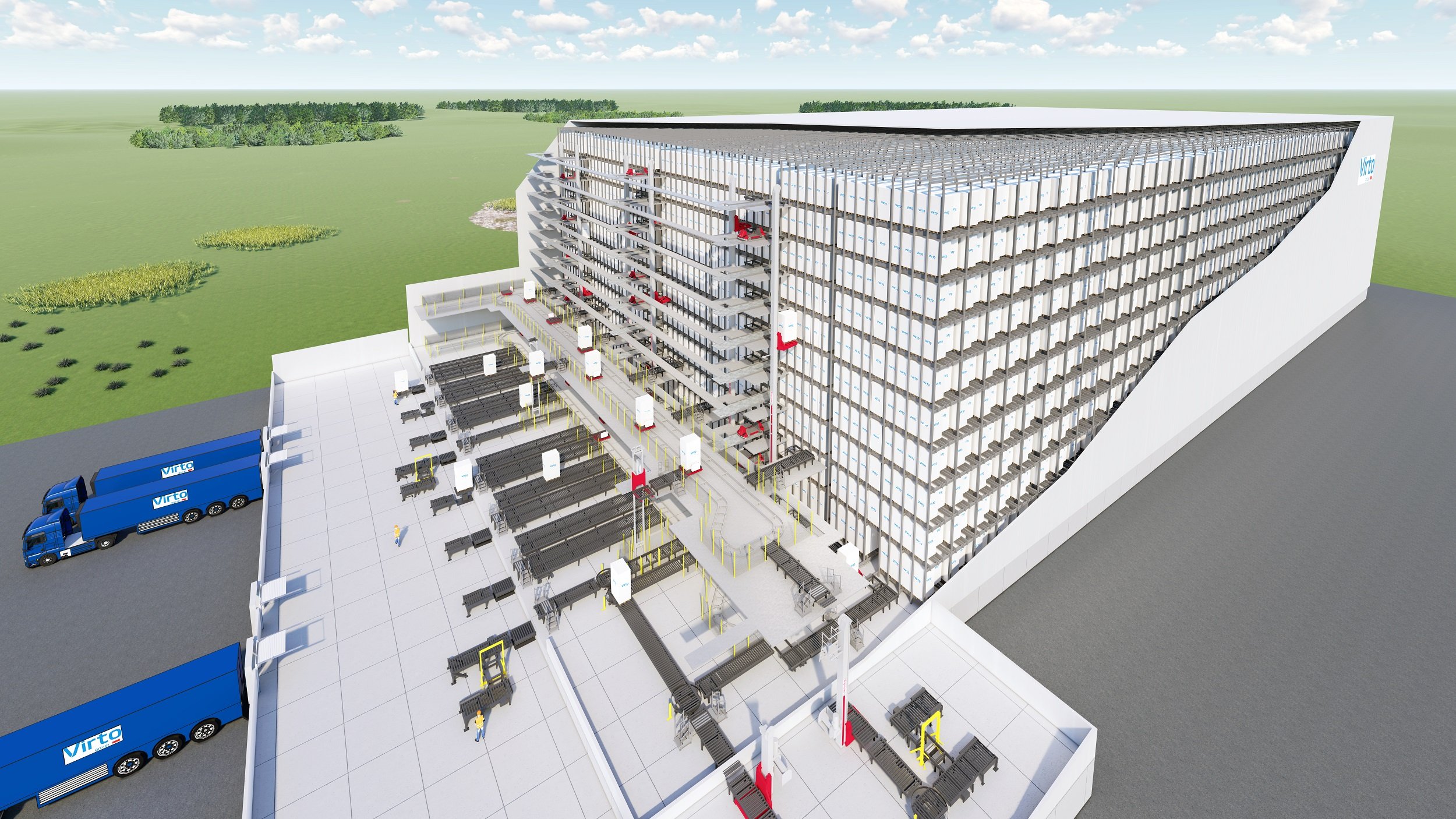 Swisslog chosen as trusted partner to automate new Virto warehouse
March 26, 2021
Intralogistics expert Swisslog will be responsible for automating the new warehouse of Virto Group, a leader in the deep-frozen vegetables sector for retail, foodservice and industry. The PowerStore solution will enable the company to maximise its storage capacity and pallet movement in the available space, while reducing energy costs.

Located in Spain, the new deep-freeze warehouse will have the capacity to manage 350 pallets per hour, and to store 56,000 European-type pallets or 48,000 industrial-type pallets. The system will allow the company to have a stock of between 50 and 70 million kilos of deep-frozen product to meet the growing demand for its products in the market.
The PowerStore pallet storage system can be used in a wide range of temperatures, from -30° C for frozen food, as is the case in Virto's new warehouse. "Swisslog has extensive experience and is a benchmark in innovative and technologically advanced solutions, which will allow us to undertake a project of this magnitude with guaranteed success," emphasises Jose Antonio Baldero, Virto's Technical Director.
PowerStore: the most compact pallet storage system
Maximising available space while maintaining flexibility and increasing performance is one of the major objectives for many companies. Mikel Fernández de Castillo, Head of Sales at Swisslog Iberia describes the Virto PowerStore solution as "perfect for pallet storage when there is high density, an extremely adaptable available space, a substantial flow of incoming and outgoing goods, and a relatively low number of SKUs.

"Swisslog has invested more than 50 years of global experience to optimise a system with extremely high performance and maximum reliability such as PowerStore," adds Fernández de Castillo.