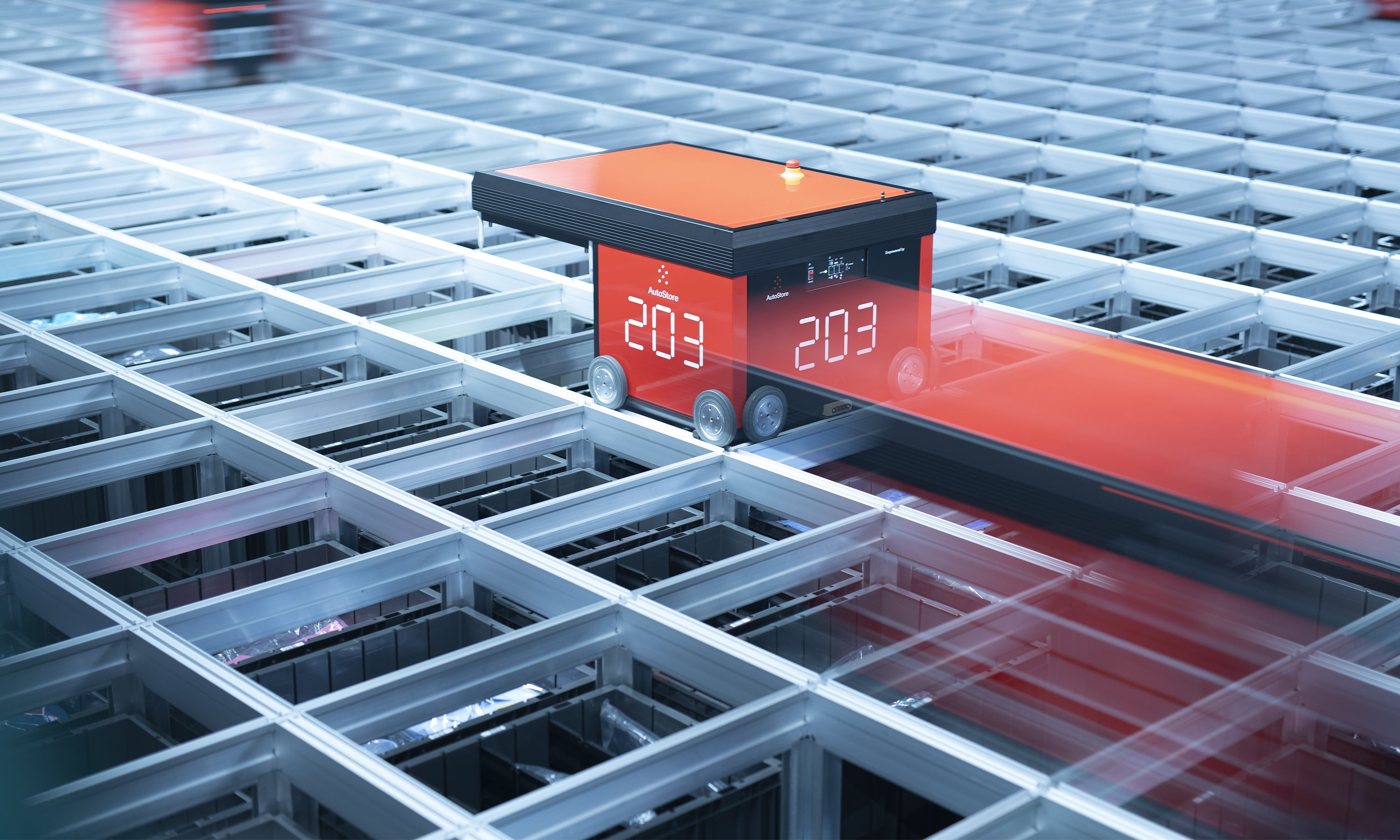 Swisslog implements Thailand's first AutoStore system for TRUE
Swisslog, a leading provider of warehouse automation and software, has implemented the first AutoStore system in Thailand for TRUE, a leading digital infrastructure company.
March 15, 2019
With more than 160 installations around the globe, Swisslog is the largest and most experienced integrator of the AutoStore system.
The AutoStore system collects customer orders in TRUE's flagship Branding Shop, located on the third floor of ICONSIAM – one of Bangkok's most high-end shopping malls. The shop was opened on November 9, 2018, selling mobile phones and accessories to customers via smart robotics. It is the first TRUE shop to showcase innovation and high technology.
Customers can experience the AutoStore system first hand and up close, while the three robots pick the mobile products from 500 container bins, intelligently supported by Swisslog's SynQ warehouse management system.
Swisslog is the first company to recommend an automation solution to TRUE. According to Dhosapon Chaiyapornparn, Head of Sales for Swisslog Thailand, "We are very pleased to implement this project at the newly opened ICONSIAM. We worked together with TRUE's designers on the store's layout." He added, "This is our very first AutoStore project in Thailand, but we demonstrated our competence through the work that we have done in Singapore. TRUE was impressed with our experience and trusted us to deliver their first automated shop."
According to Dr. Papon Ratanachaikanont, Executive Assistant to the Chairman of the Executive Committee & Chief Brand & Communication Officer of True Corporation Plc, "True Branding Shop at ICONSIAM, covering 2,033sqm space on two floors, is truly one of the icons of the digital world. Our shop is proudly presented to impress the new generation in terms of technology, inspiration and motivation so that they can create new things that help them to compete in the international arena. All of this would not be achievable without the support from a partner like Swisslog which allows us to deliver this absolute experience to our customers."
True Branding Shop at ICONSIAM showcases innovative services, including vending machines that autonomously sell smart phones and gadgets to customers, and the AutoStore system that uses robots to manage warehouse inventory. The system is equipped with smart intelligence that runs the sales analysis to increase the convenience of stock management and reduce the use of store space.
Members of the public can also take seats on the shop's staircase to watch the AutoStore robots running the business or enjoy a cup of coffee from Paul Café within the TRUE shop.