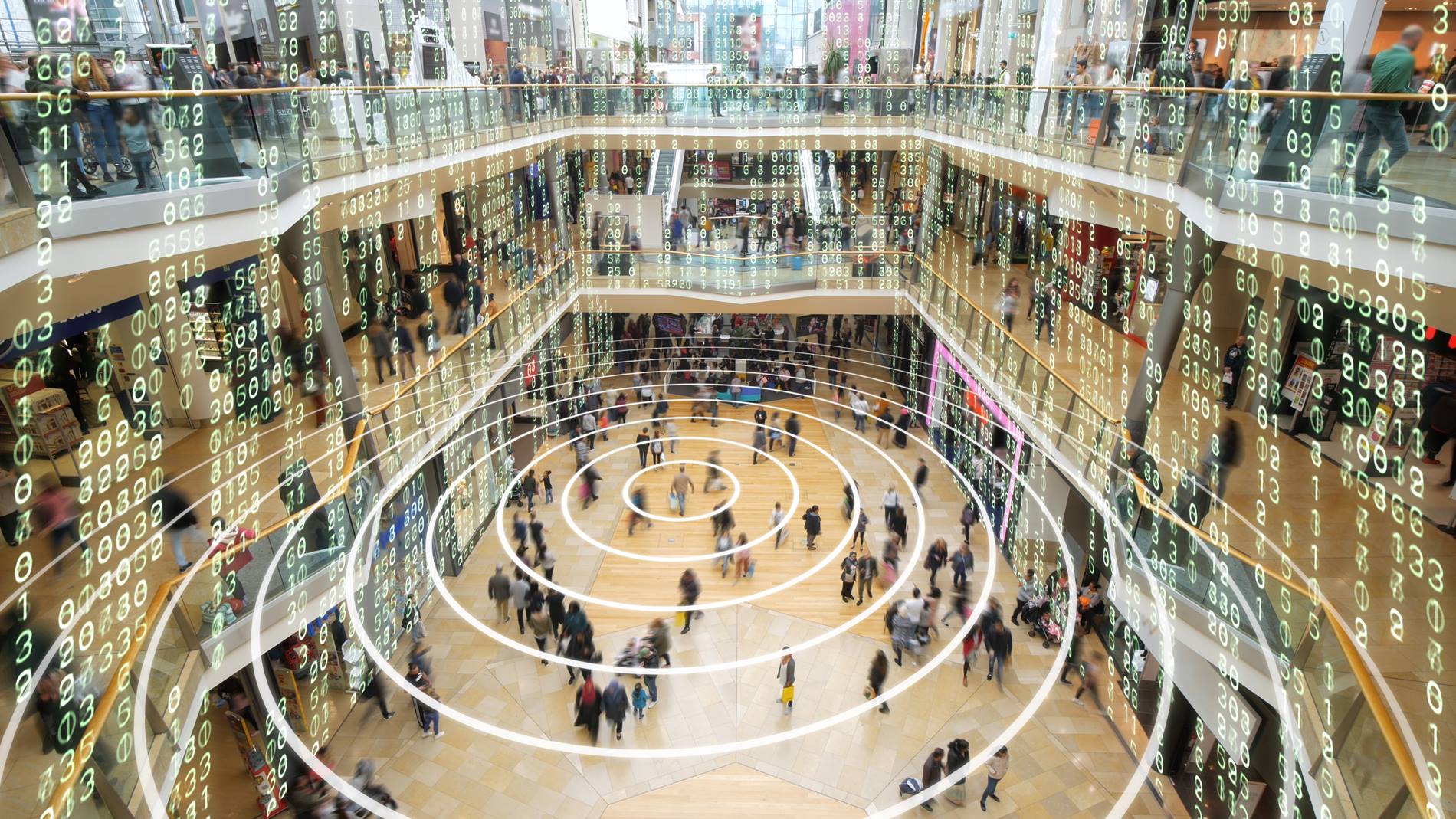 Should retail stores tackle "the Amazon effect"?
It's no secret that e-commerce has completely transformed the retail landscape, and it would be difficult to come up with a retailer that hasn't experienced "the Amazon effect" on some level.
July 23, 2018
Taking its name from the superfast-growing e-commerce giant, "the Amazon effect" is a phrase we use to describe the disruption caused when Amazon decides to enter into a new market and the havoc it can sometimes wreak on competitors. That effect on brick-and-mortar retail stores is well documented. So, it comes as no surprise that many retailers are looking for ways to stay profitable.
While it has caused some retailers to permanently shutter many of their storefronts, US Census figures surprisingly show that physical retail stores still generate 90.7% of all retail sales. This raises the question: is "the Amazon effect" really an existential threat to physical retail?
Businesses still struggling to keep up may be wondering what they can do to encourage customers to come into their retail stores, instead of shopping from their internet-enabled devices. I think a good place to start would be to fight fire with fire and embrace technology as part of the in-store customer experience as well.
A unique and innovative experience
The convenience of online shopping is difficult to compete with, so many retailers opt for offering their customers a completely different experience than they could find online. A recent study by SOTI showed that 92% of customers prefer stores that offer a mobile technology experience, for example.
Augmented reality apps can allow customers to virtually try on clothes, see what a paint colour would look like on their walls, or even how furniture would look in their homes. It is technological innovations like these that will bring the excitement back to shopping in a store. And with the right in-store technologies, retailers can get a better understanding of what their customers want out of the shopping process.
Using technology to track the movements of customers is another way to harness technology in a brick-and-mortar store. Analysing this data and using it to make valuable changes to aspects such as the store layout could go a long way to improving the customer experience, and in turn, boosting in-store sales.
Putting mobile technology at the heart of the logistics process is an option with Swisslog's CarryPick solution. Coupled with our SynQ software, there are even opportunities to share each step of order fulfilment with customers via a tracking page.

Use stores as warehouses
For omni-channel retailers, boosting sales in physical stores could be as simple as offering a fast and free click & collect option on the website. Delivery charges can be expensive, so providing a free option that brings customers into the store where they're more likely to make additional purchases could bring an increase in sales.
With warehouse space becoming more and more limited, omni-channel retailers also have the option of utilising their stores as warehouses for their online customers. Customers who do choose the delivery option could benefit from faster dispatch from their local stores, but those choosing to click & collect get their goods faster as well.
Some of the latest technologies can even help retailers keep their stock up. Investing in an automatic palletising solution like Swisslog's ACPaQ would get stock to stores quicker. Using innovative warehouse technology could mean higher stock availability in stores, and therefore an increase in click & collect orders.

More than just retail
A survey conducted by McKinsey showed that even in the most popular e-commerce categories, only around 10% of Chinese consumers stay online throughout the entire customer journey. For example, customers for consumer electronics tend to visit a physical store to seek advice and get a chance to see the product first-hand before purchasing. This could be said for a number of other categories, including clothing – where people are more inclined to try before they buy.
Physical stores need to be more than just retail. Providing product demos, free advice, and try before you buy opportunities can position retailers as the experts in their field. Apple's Genius Bars, for example, offer customers the chance to talk to a tech expert about any issues they are having with their Apple product.
Offering these services in store could boost foot-traffic, and even if they don't make a purchase the first time they come in, they will gain a better awareness of what products are in stock for future purchases.

Automate your way to retail success
Contrary to popular belief, it is obvious that physical retail is not dead and, in fact, many retail stores are thriving again now that they have found their way through a few difficult years. There is more than one way to leverage technology and innovation to tackle the Amazon effect, and it differs depending on the type of business.
Swisslog has a comprehensive portfolio of solutions, from the modular SynQ software and intelligent CarryPick robots, to automated picking and palletising solutions like AutoPiQ and ACPaQ. There is an answer for every retail challenge, so don't scare away your customers by living in the past. Step into the future and show your customers the way.