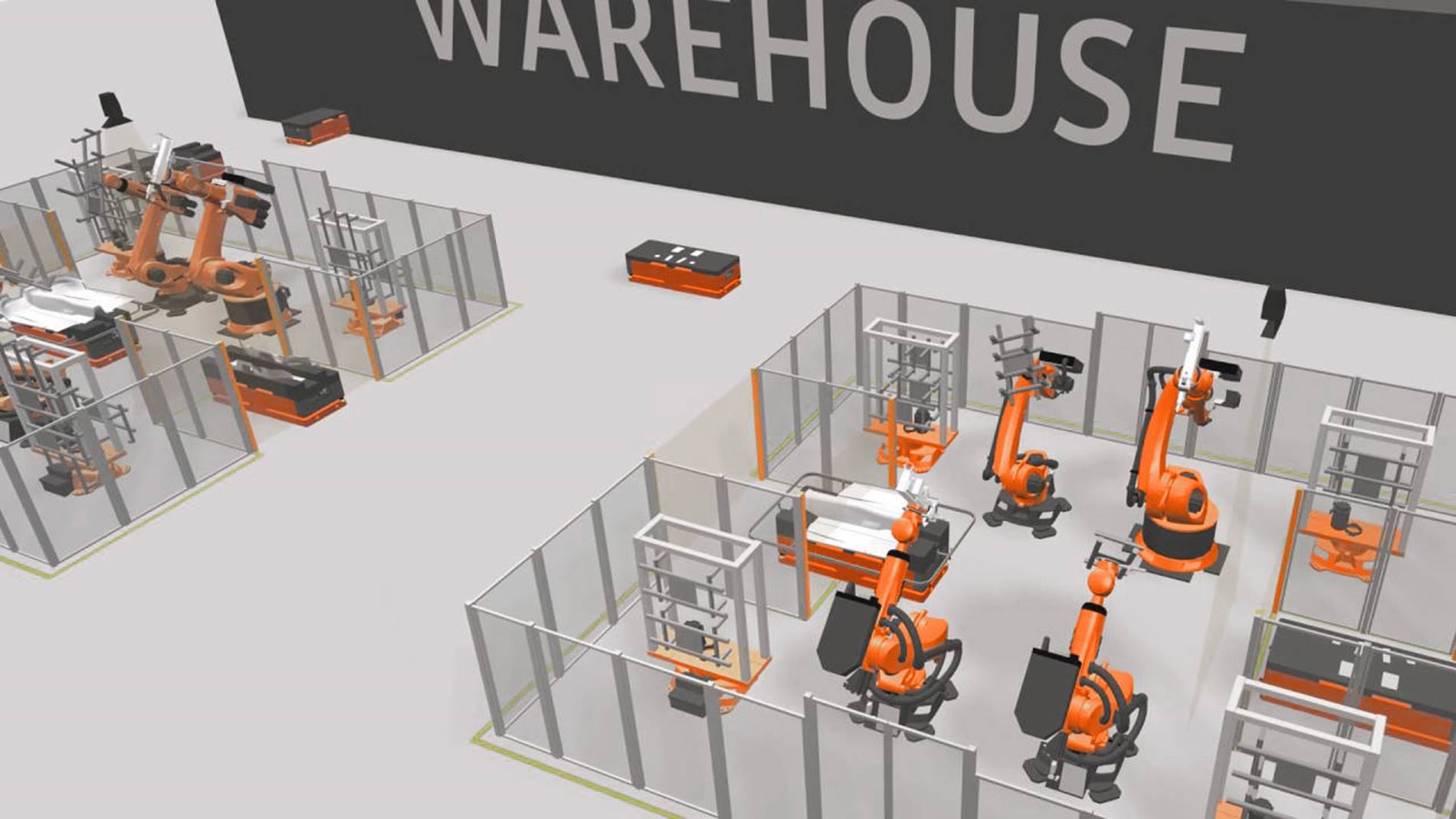 Can E-Commerce Fulfillment Technology Bring New Flexibility and Visibility to Automotive Intralogistics?
Automotive intralogistics is being revolutionized by flexible automation strategies that reduce storage space and provide virtual management of work-in-progress.
May 8, 2017
Tier 1 automotive manufacturers are increasingly turning to an unexpected source for intralogistics automation: e-commerce fulfillment.
That's not as surprising as it may first appear. Both automotive intralogistics and e-commerce fulfillment require fast response to change, the ability to efficiently customize "orders" and visibility into inventory as it moves through the process. The same technologies successful e-commerce companies are using to cut delivery times,increase throughputs and reduce costs are now proving their value in the automotive industry.
The industry has done a fantastic job automating manufacturing. But too often products come out of automated cells into manual intralogistics processes established 40 years ago. This has the effect of limiting production to the rate of the slowest cell while forcing manufacturers to manage inventory without visibility into work-in-progress.
That's no longer tenable in today's environment, which is increasingly being driven by shorter product lifecycles and increased customization. They need productivity and flexibility and e-commerce fulfillment technology is playing an important role in delivering both.
For example, Faurecia, which manufactures seat frames and mechanisms, vehicle interiors and emission control technologies, recently automated work-in-progress at their new emissions control facility. The solution combines Swisslog CarryPick mobile robots and three-axis robots that facilitate collaboration between robots in manufacturing. Working together, these solutions reduce the space required for storage by 60 percent while Swisslog software provides complete virtual management of work in progress, including managing specific sequencing and storage of parts throughout the manufacturing process.
That's just one example of the innovative solutions Swisslog is now delivering to the automotive industry. Here's a quick summary of the technologies we can bring to the automotive industry, all supported by our extensive competencies in process optimization:
The Swisslog SynQ software platform seamlessly integrates with processes to manage manufacturing execution and deliver business intelligence. Built on common languages and protocols for easy integration and interoperability, the SynQ platform employs a common user interface across devices and equipment.
Swisslog CarryPick mobile robots and AGVs provide a flexible, scalable and quickly adjustable goods-to-person parts movement solution ideal for parts manufacturing and vehicle assembly where product variability, delivery time and cost efficiency are daily challenges.
Swisslog's AutoStore efficiently picks and stores parts to make better use of available space and increase the efficiency of goods-to-person processes.
KUKA industrial robots for the automotive industry extend the productivity and efficiency benefits of our logistics solutions through a full line of production robots.
Of course, not all automotive intralogistics technology has its roots in e-commerce. Automotive manufacturers are benefitting from a range of automation technologies that increase flexibility and throughput, including case and pallet shuttles and cranes and AGVs. The Swisslog Cyclone Carrier Case Shuttle streamlines storage and retrieval of small parts while the Tornado Mini-Crane and Vectura Crane increase throughput for case and pallet storage respectively. Swisslog AGVs are integrated into pallet solutions to automate the delivery of pallets to workstations.
As a member of the KUKA Group, Swisslog solutions are backed by deep automotive experience. Nearly half of all vehicle components manufactured globally are touched by KUKA equipment and that experience helps us ensure all of our solution deliver the highest availability and throughput with reduced maintenance time, whether they are operating in an e-commerce fulfillment center or supporting automotive manufacturing.