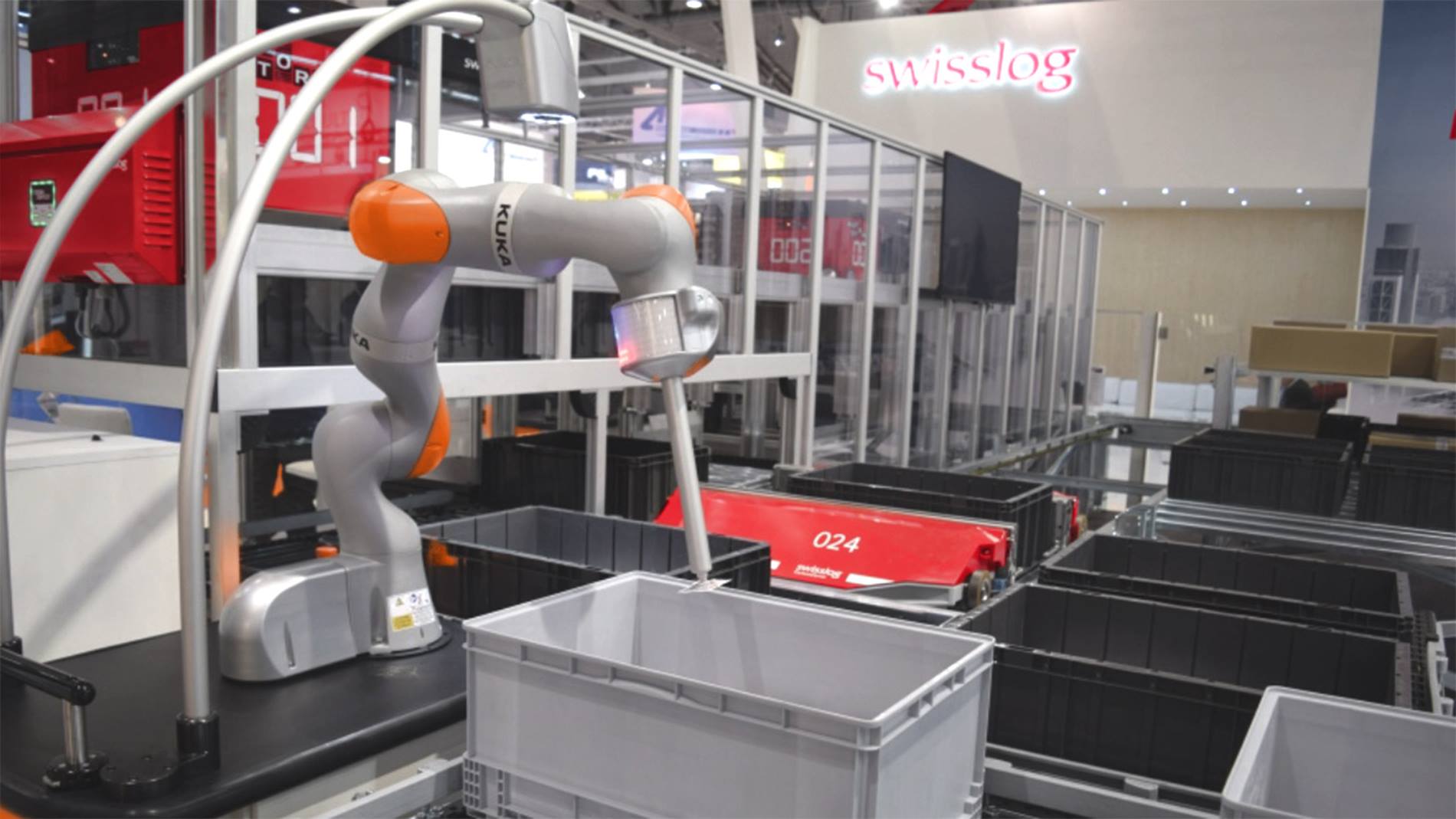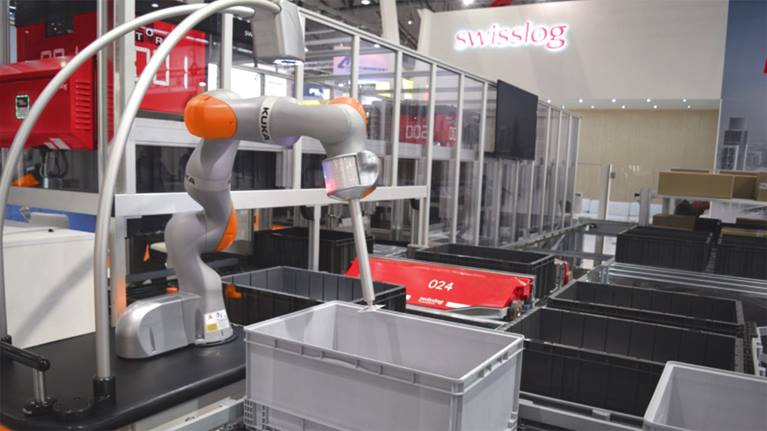 Innovation at Swisslog: Machines are the solution, and the cause of, ever-faster change
In many developed countries, our working hours are getting longer and our sense of time pressures are increasing, but (surprise!) our productivity levels are largely unchanged, says Tony Buckley, Head of Technology Center at Swisslog WDS. "Luckily, the Swiss know a thing or two about productivity," adds Tony, "having held the top spot for the World Economic Forum's Global Competitiveness Index for five years in a row." Read his blog post about solving our 'Innovation Paradox'…
March 31, 2016
The only constant in life is change. This may be a truism, but with the speed of change and latest technologies now coming on stream at Swisslog, it seems truer than ever. In all walks of life, the use of technology is becoming more commonplace and, in particular, the factors driving greater warehouse efficiency increasingly focus on our technology to deliver greater results. You could say that just as our roads are starting to fill with advance cruise control, radar guided braking, auto-parking, and in all probability, fully autonomous electric vehicles, so too it would seem that the tipping point for automated logistics has arrived.
Innovation On Show
Visitors to the LogiMAT show in March in Stuttgart could not have failed to notice the proliferation of robotic technology that seems more than ever to be making its mark across all areas of logistics. From robot pickers moving up and down aisles, to radar guided powered pallet trucks and of course, our own Automated Item Picking robot, LBR iiwa, the lesson would appear to be that the sector is more than ready to embrace intelligent machines and Industry 4.0 concepts.
Our own exhibition stand brought together a number of our latest technologies - including CarryPick, AutoStore, Automated Item Pick and CycloneCarrier – into one system. Putting together a display that is portable, re-usable and space-efficient is an incredible achievement, particularly considering the timescales and technical challenges involved.
Integrating Technologies
As Head of R&D, Volker Jungbluth explained: "To integrate multiple technologies in such a small area and in such a short space of time was a real achievement. We have pre-defined eight combination possibilities, but more or less each can stand alone. We have also additional controllers to support the configuration with only CycloneCarrier without loops, in case future exhibitions have limited space." This problem-solving, can-do approach is typical of the innovative spirit within the business and has led directly to some of those latest innovations coming to fruition.
The CycloneCarrier small-parts system, for example, holds the key to success in all applications aimed at optimizing order fulfilment. Rather than a standalone solution, CycloneCarrier is at its best as part of an overall system for light-goods handling designed to harmonize and combine different storage and transport technologies.
In keeping with this requirement, the new, highly dynamic storage system fits seamlessly into the supply chain processes of a broad range of industries: as a feeding engine for the distribution of food and fresh goods, as an intelligently designed buffer system for order consolidation in the pharmaceutical industry or in e-commerce, and as an upstream system for automated goods-to-person picking.
The key benefits of the shuttle system are the high dynamics of the lifts and shuttles, as well as the reliable load handling. As with many of our systems, it has some amazing features of its own, but is perhaps best appreciated holistically – how it enables businesses to take control of their overall processes and enact efficiencies throughout.
Intelligent Growth
It's why we are also focused on promoting our new theme of Grow Smart which has emerged as our messaging concept for 2016. The thinking behind the campaign is to focus on our intelligent systems and built-in flexibility for expanding businesses.
The landscape for intralogistics is constantly shifting and customers have to respond quickly to meet consumer expectations. Our work with customers supports the entire process of intralogistics automation. By providing scalable,bespoke solutions, Swisslog helps leading businesses to grow faster and smarter.
The paradox is that it is comparatively easy for a business like ours to develop ideas – you might call it our 'Innovation Paradox'. In most organizations creativity can be a challenge, and managers have to scramble to come up with ways to raise productivity within their company. Converting an idea into an innovation is hard work, with increased pressure on technology innovators to show that new products not only do what's claimed, safely and effectively, but also that they are cost-effective relative to competing products.
It can be seen as risky. Once somebody experiences failure they are often reluctant to try it again. They might be embarrassed, feeling accused of wasting resources, or have self-doubt. This is described as the classic "fear of failure" that afflicts so many people. One factor that is important to accept is that innovation is never easy. That's why the team behind our LogiMAT show put in all the effort to make the show a success.