How COVID-19 is Accelerating Changes to E-Grocery Fulfillment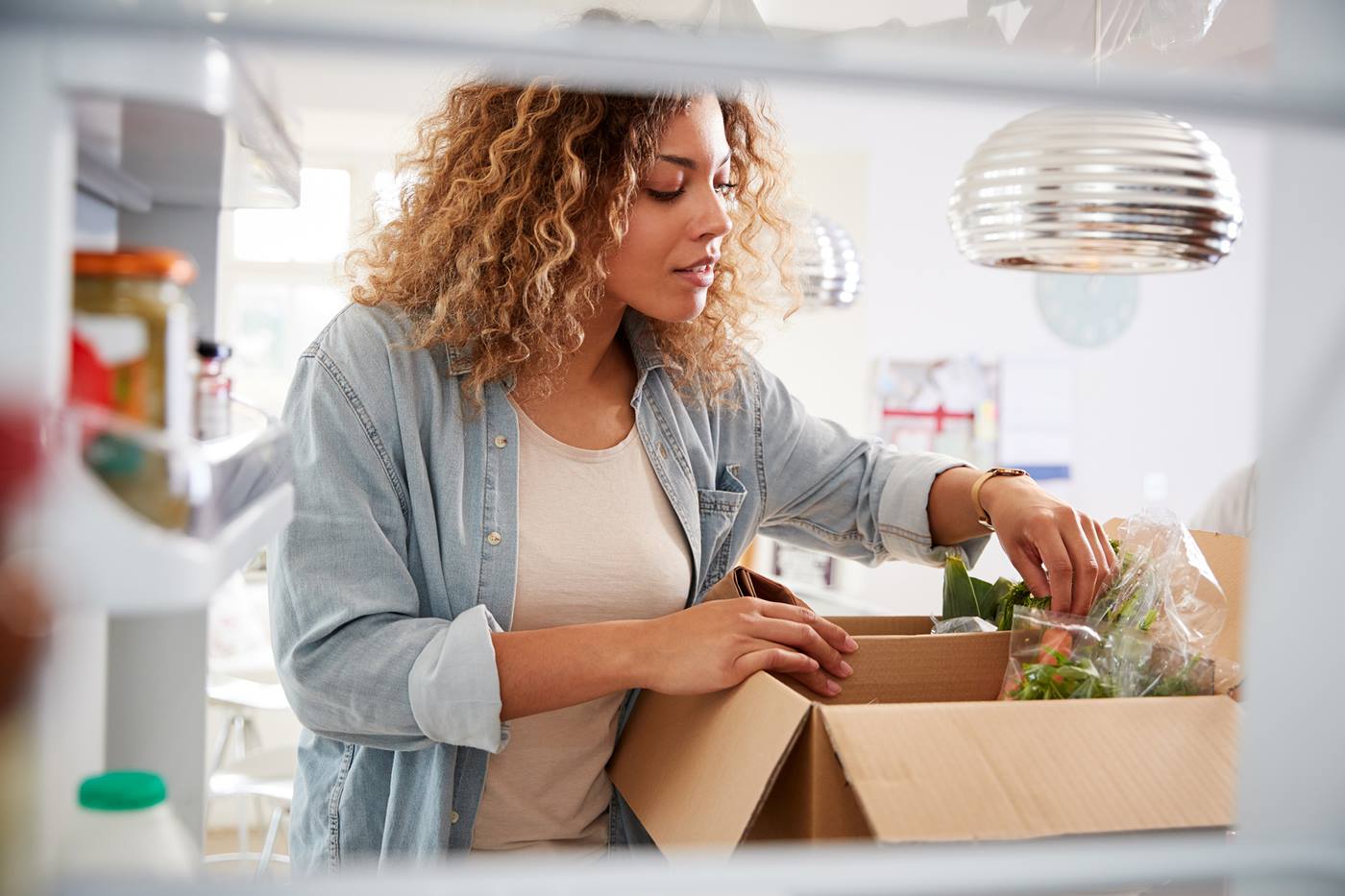 After years of relatively stagnant demand, e-grocery services started to ramp up in 2019 and analysts were predicting significant growth in 2020. With this expected growth, manual fulfillment processes became less practical due to their inefficiency, lack of scalability and store congestion issues that threatened in-store sales. A growing number of grocers began planning for automation.
Then the pandemic hit. Almost overnight, a major shift in grocery shopping patterns occurred.
A survey conducted at the end of March 2020
found that 65% of consumers had changed their grocery shopping behavior as a result of the virus.
Virtually no one was prepared for such a sudden shift and e-grocery fulfillment times stretched from same day to more than a week in some locations.
Now, industry analysts and grocers alike are projecting that, for some percentage of the market, these short-term adaptations will translate into long-term behavior changes. As research firm eMarketer pointed out in their post on the long-term impact of the pandemic on e-grocery demand: "Ecommerce habits tend to form during periods of intense activity, and when those habits already have momentum, they become even stickier."
But while demand for e-grocery services is not expected to return to pre-COVID levels, expectations around fulfillment times almost certainly will. So how do grocers adapt to a large step up in demand while still providing competitive fulfillment times?
Automation is the obvious answer, but there are key decisions to be made around the appropriate fulfillment strategy and technology. Specifically, what role do retail stores play in automated fulfillment and what automation system is best suited to handle the unique demands of e-grocery?
The major change is, of course, COVID-19 and how it has accelerated the timelines around e-grocery service. As one grocery executive recently noted, grocers who thought they had three years to adapt to e-grocery are now realizing the timeline is more like 12 weeks.
One byproduct of that urgency is the depth of experience that has been gained in the five months since the e-book was first published. We've been working non-stop consulting with grocers, developing proposals and implementing e-grocery automation systems since the pandemic began. Just as automation plans have accelerated, so too has the maturity of e-grocery automation processes and solutions. The experience we've gained during this hectic time is now reflected in the new e-book.
That experience, and the demands of the market, have also spurred the development of standardized automation systems that leverage proven technology, optimized for grocery fulfillment, to enable faster deployment than was previously possible. These new solutions have also been added to the e-book.
No matter where you are on your e-grocery journey, the
A Guide to E-Grocery Fulfillment Strategies and Technologies
can give you new perspective on the challenges you face and introduce you to new solutions that can speed the introduction of automation without compromising long-term growth and performance.