Global collaboration is optimizing performance of WMS software
Swisslog's worldwide software community is helping enhance processes and drive future efficiencies in the supply chain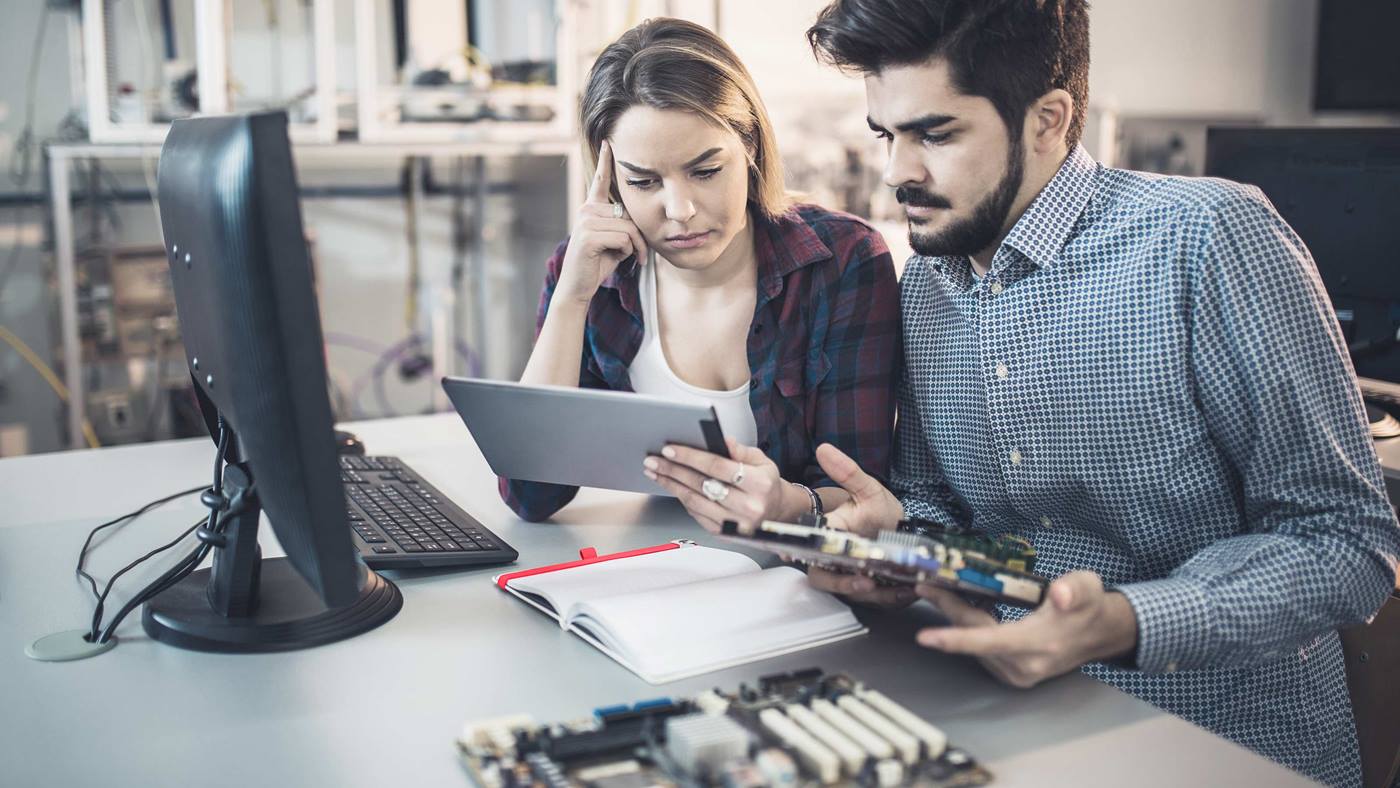 This is the third in a five-part blog series focusing on the real-world benefits of Swisslog's modular Warehouse Management System (WMS), SynQ. The first and the second blogs discussed the ways SynQ is helping Customer Service teams facing new COVID-19 challenges, and the problem-solving benefits of SynQ's Automation Visualizer. In this third blog, we look at how the global software community is sharing experiences to help enhance processes and drive future efficiencies.

Globalization has affected all logistics companies and their organizational teams. As the supply chain shortages and disruptions of the last couple of years have shown, a strong case can be made that virtually all supply chains are now global. Whether it's suppliers, partners or customers, some aspect of nearly all supply chains can be considered "global."

This means supply chain management needs to be approached from a global perspective. This can be challenging, given that it is not uncommon for different regions of the world to have their own unique set of challenges, demands, and processes.

Swisslog is helping create and strengthen that consistency for our customers by ensuring our SynQ software platform can respond to the challenges of an increasingly global market. To accomplish this, we've taken the greatest challenge to consistency—global diversity—and transformed it into the greatest asset; by creating a global software community where all these experiences can be shared, distilled and incorporated into the platform as it evolves.

This community of engineers, developers, testers, customer support teams, and users is helping drive new functionalities and improvements that benefit all of our customers and users of the software.

Shared Experience and Community Engagement
Our customers are the backbone of the community, providing valuable information on a daily basis through local customer support and interaction, as well as direct feedback on project delivery and via Swisslog's account management teams. This input and feedback covers both suggested functional and operational improvements, and any issues that have occurred in production environments utilizing automation equipment.

This feedback is combined with experience gained from all our customer installations. We then segment the relevant data by industry and product features, and analyze it to identify opportunities to further evolve our software platform. This enables us to enhance the SynQ platform with functionalities that pinpoint industry-specific issues but also address common pain points shared by all industries.

The consolidation process resulting from the sharing of functionalities and troubleshooting allows our customers to benefit from the continuous improvement of SynQ for a stable, responsive, and performing software from the very first days of production.

Data Mining and Analytics
The Swisslog software community's contribution extends beyond simply sharing technical information. It also includes collaborative, systematic data mining and analysis requirements, which enables SynQ software to acquire new capabilities and functionalities, as well as extend existing ones, to meet changing needs on a global scale, using a standard global platform tool.

This continuous functional evolution of the software platform, which includes regular updated releases twice a year, allows Swisslog to offer new and established customers evolved, improved, and up-to-date features and capabilities that further optimize how they manage their unique automated warehouse.

Customization and Reduced Implementation Costs
Swisslog's global software community is driven by shared knowledge, which allows members to solve customer challenges more efficiently by drawing upon a network of experts that may have overcome similar issues in other projects.

Because every customer's requirements differ, companies sometimes request additional SynQ features or functionalities, which Swisslog designs and develops to suit the customer's unique application and internal processes.

Rather than treat these as once-off ad-hoc solutions, the global community reviews delivered project solutions to understand how they can be incorporated into the SynQ base product in future releases. Each new feature can then either becomes an integral part of the SynQ core platform, or a component of the overall SynQ ecosystem that others can reuse. Additionally, it becomes part of the common knowledge of the Swisslog community, which can integrate and extend the new features if they are requested on new projects.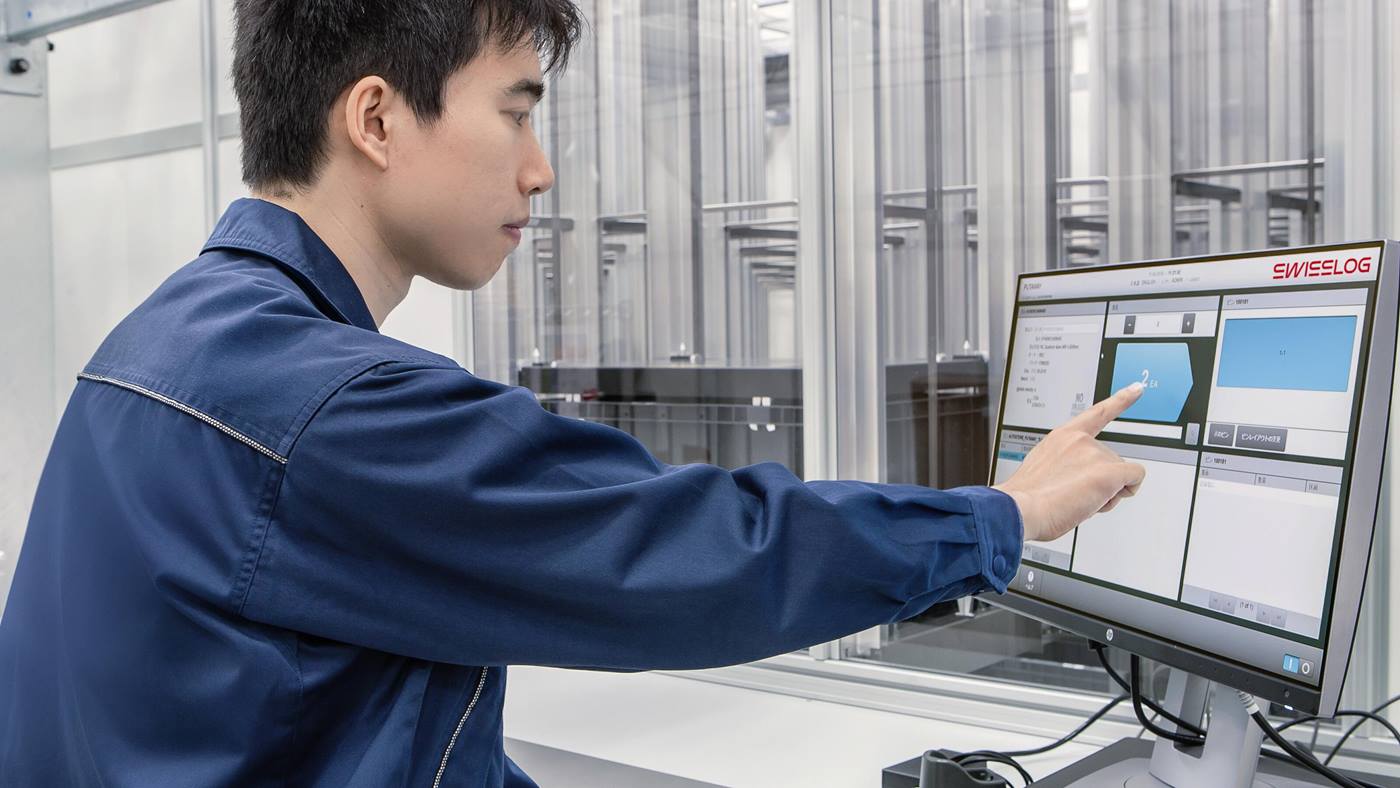 Productivity and Efficiency
As customer demands change – both naturally and brought on by major events like the COVID-19 pandemic – automation solutions help companies remain agile, flexible and profitable as they meet the needs of their customers.

The information shared and insights gained from our software community are helping drive real world benefits for our customers and their supply chains. They are helping transform SynQ into a proven platform that implements industry best practices, shaped by real-world operational needs of end users worldwide. It is partially because of this group that the SynQ software is now a crucial component in maintaining automated warehouse productivity and optimizing supply chain efficiency.

Reduced time to market
A key benefit of a global software community is enhanced project delivery times. Having a globally standard approach to software delivery, using known standard processes, helps drive repeatable best practice.

Swisslog standard product packages (known as SynQ directors) include a predefined group of functions, delivered to enable the quickest deployment for all new Swisslog projects. This standard functionality is expertly understood by Swisslog's global SynQ teams, and is visible to customers through a SynQ demonstration. All areas of the Swisslog community are able to gain a thorough understanding of processes and software fundamentals, which results in reduced implementation costs, shorter lead times, and a quicker project delivery.

Speak to a Swisslog expert about how SynQ can help optimize your warehousing and logistics operations.