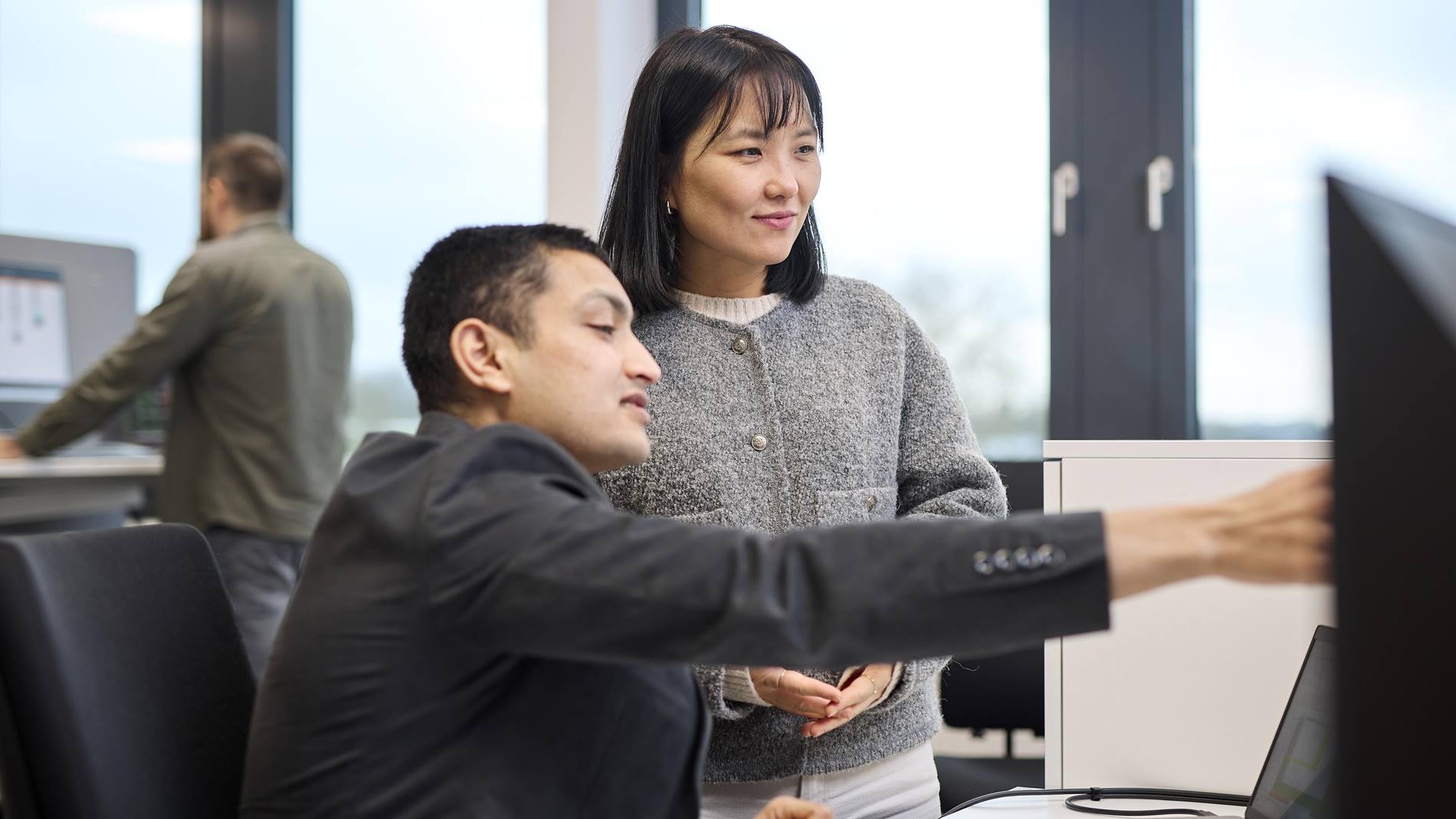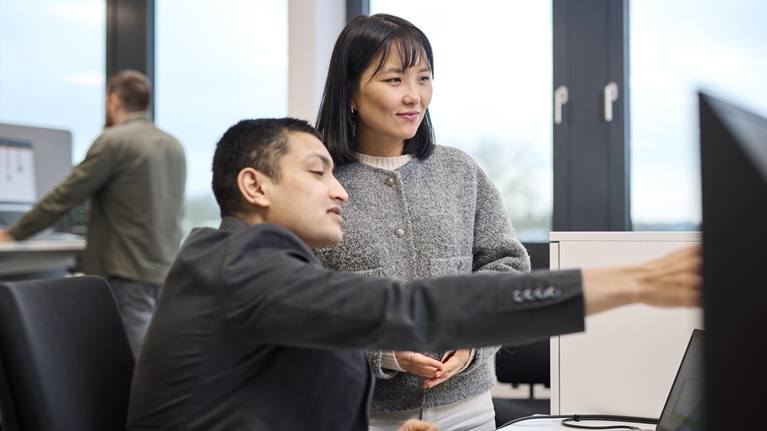 Buyer / Planner - Broomfield, CO
Location: Broomfield, CO
June 7, 2022
The Buyer/Planner will generate demand forecasts, process sales orders, and develop production schedules to support them. Order and coordinate the delivery of parts/materials, equipment and services according to demand and production plans. Control the inventory and transportation of assigned production parts/materials in accordance with management objectives; ensure total customer satisfaction within required timeline, quality standards, and total cost constraints. Expedite requirements as needed (e.g., purchase order / production order action, shortage, past due order reports, exception reports).
Short Facts
Broomfield, CO, USA

Logistics

Regular/ Permanent/ Full-time
Make an impact
Manage SAP ERP master data for materials management, purchasing, planning, and transportation functions.
Create and manage project material Sales Orders including delivery note generation and final goods issue per delivery confirmations.
Manage, monitor and maintain delivery schedules / due dates in MRP system based on Customer Demand (Planning Solutions and Discrete Sales Orders) as well as forecasting techniques where applicable.
Analyze and provide feedback to appropriate departments on material status / requirements for fulfilling customer demand.
Provide lead times to the Customer Service team regarding Available To Promise date for customer demand fulfillment.
Generate and maintain the Master Production Schedules using a variety of inputs such as sales orders, historical data, sales forecasts, and inputs from the Sales & Operations team.
Check availability of inventory prior to firming/releasing work orders using system queries and reports..
Work with manufacturing management to generate and maintain the Rough Cut Capacity Plan.
Manage Supplier Schedules and demand visibility as needed to meet requirements.
Maintain discrete purchase orders, Kanban releases & Supplier Schedules based on MRP action messages and new engineering change orders.
Monitor & measure material and transportation cost savings plans and targets; collaborate with Strategic Procurement team in supplier negotiation initiatives as required.
Collaborate with multiple suppliers and distribution locations to ensure proper inventory levels for finished goods and components.
Effectively manage inventory levels to meet customer orders, including safety & distribution stock, utilizing proven Supply Chain systems.
Develop, improve, and monitor reporting processes & systems to control supply chain functions.
Collaborate with Strategic Procurement, Project Management and Customer Service teams to optimize supply chain and logistics solutions in order to maximize On Time Delivery to customer requests and delivery promises, while minimizing inventory investment.
Generate and distribute daily transportation reports.
Serve as liaison between project personnel and transportation companies to set delivery appointments, manage pipeline shipments, file claims, and ensure complete delivery on schedule and undamaged.
Work with accounts payable and transportation suppliers to reconcile freight invoices.
Obtain quotes and select transportation services as required for domestic and international transport.
Manage international freight compliance to ensure accurate, complete, and timely document transmittal to freight forwarders and customs.
Ensure hazardous materials transport compliance for all modes international and domestic.
Make recommendations to management regarding improvements in supply chain processes to improve efficiency, optimize total cost of ownership, and improve delivery performance to customers.
Perform other duties, as assigned.
Bring to the team
Four-year degree in Business Management, Supply Chain Management, or related field.
3-5 years scheduling & planning in a manufacturing environment.
3 years customer service/sales support experience in a manufacturing, distribution, or transportation related industry.
At least 1 year buying experience.
Strong computer skills, with emphasis on using MS Outlook, MS Word, and MS Excel, Adobe Distiller, Auto-CAD.
Experience with an enterprise-wide information system such as SAP - specifically working with the SD, MM, and PP modules.
Excellent time management and organizational skills.
Strong interpersonal communication skills.
Ability to define problems, collect data, establish facts, and draw valid conclusions.
Accuracy and attention to detail.
Must exhibit a professional business demeanor and be capable of handling stressful and demanding interpersonal interactions, while working flexible hours dependent upon workload.
Desirable, but not Essential:

APICS CSCP certification.
Two years experience with transactional ERP systems such as SAP, Oracle, JD Edwards or related system in master data administration, order entry, scheduling, and/or warehouse administration.
Mechanical and electrical technical aptitude; specifically, the ability to read and understand technical drawings and apply such knowledge in day-to-day business.
Target salary range for this position is $58,000 -$70,000. Salary will be commensurate with experience and skillset. We offer a comprehensive benefits package including medical / dental / vision insurance, tuition reimbursement, disability, 401k matching (up to 8%).
Our promise
Swisslog provides you with the possibility to grow while working with us to deliver a game changing mission: to shape the future of intralogistics by introducing an era of robotic and data-driven automated solutions that create exceptional customer value. We are proud of our Swiss roots, while the opportunities we offer stretch across the globe. We don't expect perfection, but we do expect Collaboration, Commitment, Clarity, and Competence (our Core Values) from all our colleagues. In return, we offer you the chance to be part of the driving force behind solutions that are shaping the future, while we develop the leaders that will shape ours.
Flexible Working Options
Diversity & Inclusion
Modern Work Environment
About Swisslog
Swisslog is shaping the #future of #intralogistics. As part of the KUKA Group, we are at the forefront of technology that is changing the world. Serving some of the biggest and most exciting brands across the globe, we're a team of 2,000 professionals and 50 nationalities, working together to transform intralogistics with smart minds and fresh perspectives. With our flexible, #robotic and #data-driven automated solutions, we are powering the supply chain and taking the industry forward. #JoinOurTeam and bring ideas to life!
Equal Opportunity Employer
Swisslog Healthcare is an Equal Opportunity Employer, all qualified applicants will receive consideration for employment without regard to age, race, color, religion, sex, sexual orientation, gender identity, national origin, disability, veteran status, status as a protected veteran, or any other applicable status protected by federal, state or local law.
Swisslog's FMLA policy can be found at:
http://www.dol.gov/whd/regs/compliance/posters/fmlaen.pdf
Federal law requires employers to provide reasonable accommodation to qualified individuals with disabilities. If you require reasonable accommodation to complete the application or to perform your job, please contact Human Resources at
jobs.healthcare.us@swisslog.com
.