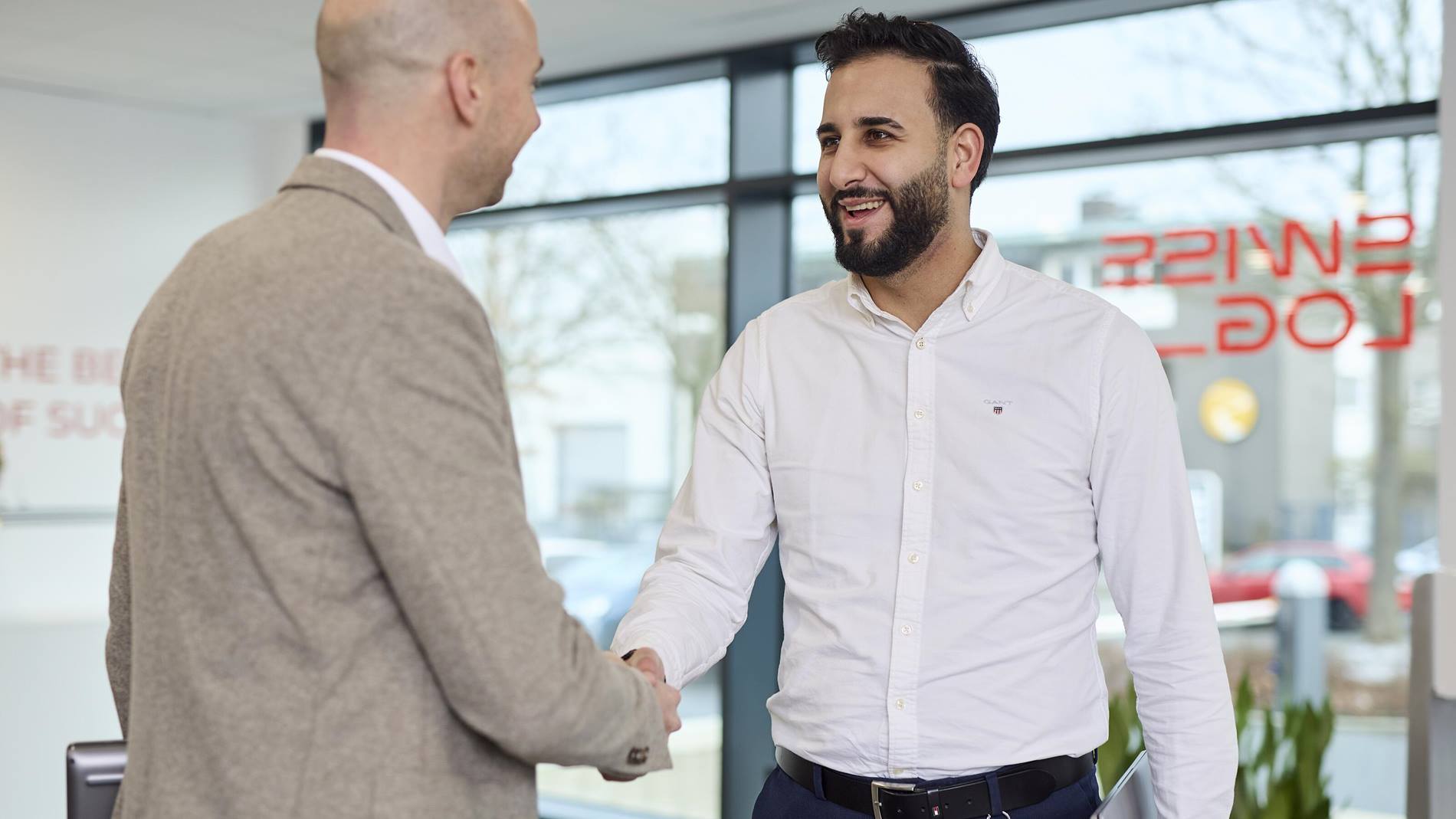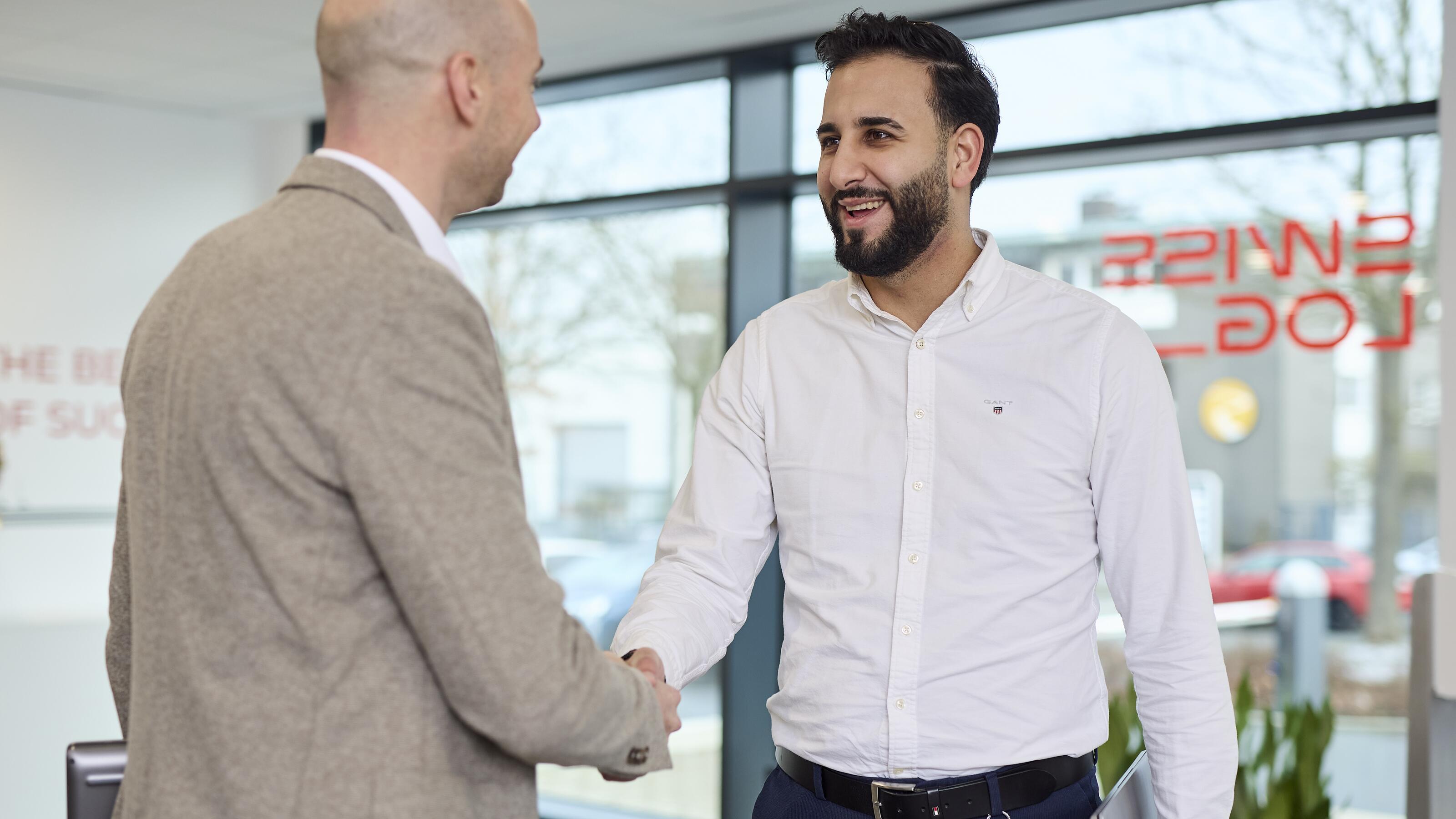 Sales Manager Integrated Solution Iberia
04 April 2023
The Sales Manager IS is a sales role with the responsibility area of so called "Integrated Solution Sales" towards both new clients and existing clients.

The position holds the responsibility for selling Integrated Solutions in addition to paid consultancy jobs. The main responsibility is the Solution Sales segment, meaning integrated solutions consisting of a combination of different subsystems and the Software (SynQ). The sales channel is often towards larger new customers (New Business), a complex sales environment turning qualified leads and enquiries into high quality proposals, and finally converting these proposals into customer orders (Contracts).

In the role you act normally as a Sales Manager, being the overall responsible for your sales project. You will be leading the project specific allocated project team throughout the entire customer sales project life cycle, from the qualification stage up until handing the contract over to the Realization Department.

When additional sales team resources are allocated, the Sales Manager is working close with them and managing the per case defined allocated Sales Project Team. The team will typically consist of a Sales Project Manager, a Logistic Consultant, a Solution Designer from the sales department, and realization resources such as a Software Solution Architect and a Project Realization Manager to develop a robust solution, project proposal and contract draft.
The Sales Project shall eventually lead to an order and a strong contract. Finally, the contract is handed over from the Sales Manager to the Realization Project Management, for project realization and implementation.

Short Facts
Barcelona, Spain

Sales

Permanent Position
Make an impact
Core Actions

Customer focus
Develop solid customer relationships at top level with clear decision makers, and maintain network/customer development for SM's sold projects also after handover to Realization
Use appropriate interpersonal styles and communication methods to gain customer acceptance of an idea, plan, activity, service and product
Keep a consistent focus on the need of the customer and assure customer satisfaction
Able to build relationship and win confidence from the Customer

Technical/Commercial Knowledge
Utilize your Business Management and (Automated) Warehouse Logistics skills in your daily work
Develop Warehouse Management System (WMS) processes and solution design strategies
Prepare sales and presentation material in high quality and according the valid templates and processes.
CRM system (Salesforce) responsible for your own projects
Strong commercial understanding as basis for value-based selling (e.g. ROI)
Speak "the customer's language" and understand the logistics challenges in Swisslog Industry focus areas like Food & Beverage, Fashion & Aparel, Electronics & Industrials, Homer and personal care and Distribution
Plan and organize own strategies and tasks, and manage the strategic plans for the members of a wider customer "capture team"

Analytical thinking & decision making

Analyze the prospect/customer and decide about appropriate strategy and potential solution
Analyze data and information to develop solutions
Understand the customer needs and accordingly the practical impact of alternative solutions
Prioritize tasks in order of severity
Effectively analyses existing and potential customers needs and translate them into delivered proposal

Result orientation

Strong drive to close the customer orders, being transferred into strong Contracts.
Deliver High Quality and thoroughly worked out presentations and proposals (of Premium edge).
Self-motivated and resistant against disappointments (e.g. lost proposal)

Team work
Establishes effective work relationships with local Account Management Sales, Consulting & Design Marketing and Realization staff
Maintain close network with other internal business partners (like e.g. Finance, Purchase, Controls, Software and Customer Support) as well as customers, external consultants and partners
Manage hand-off to Realization Project Manager or other internal stakeholders
Show integrity, trust and loyalty

Leadership
Reference Visit, Meeting and Event Administration and supporting Sales and Marketing Activities in close cooperation with Head of Sales (HoS), BD and marketing staff as well as central resources when required.
Manage and motivate the allocated Sale Project Team (logistic consultant, system designer, etc.)
Strong negotiation skills
Influence and convince customers, cross-functional team members and managers
Implement strategies to achieve goals

Learning ability and innovation
Continually develop knowledge of Swisslog's conceptual solutions and SW products (SynQ)

Communication
Communicate written or verbally in a senior executive environment as well as with other employees, customers, external consultants and suppliers
Strong communication skills (listening, targeted question posing), and be able to open doors and build relationships at the customer at different levels, shop floor to top level
Prepare and hold professional presentations using PowerPoint

Flexibility
Frequent travel to cover large geographical area
Willingness to work alone and unsupervised or as part of a team
Willingness to work extra hours during peak times
Bring to the team
Educational / Professional Qualifications


Essential
Logistics, Business and Marketing knowledge on high school level or higher
Commercial traineeship or similar
English language skills
Ability to work well under pressure and managing peak workloads
Excellent communication skills
Good MS Office skills
Desirable
Higher education in Business Management and Logistics
Other languages are an asset

Necessary Experience
Essential

Service Minded and Flexible
Knowledge within Sales of capital-intensive goods in a so called "Complex Selling" environment
A passion for Warehouse Logistics and "Engineering Sales", meaning design, development and delivery of Automated Logistics Solutions
Automated Warehouse Logistics processes and strategy understanding
Desirable
Experienced with Strategic Marketing (Business Development) and Management roles in a "Complex Sales" environment.
Enjoy working with stakeholders from different cultural and skill backgrounds, in hectically periods and with a need for independency and disciplined creativity (Freedom under Responsibility)
Understanding potential industry specific business processes, drivers and issues to be addressed during the sales cycle
Our promise
Swisslog provides you with the possibility to grow while working with us to deliver a game changing mission: to shape the future of intralogistics by introducing an era of robotic and data-driven automated solutions that create exceptional customer value. We are proud of our Swiss roots, while the opportunities we offer stretch across the globe. We don't expect perfection, but we do expect Collaboration, Commitment, Clarity, and Competence (our Core Values) from all our colleagues. In return, we offer you the chance to be part of the driving force behind solutions that are shaping the future, while we develop the leaders that will shape ours.
Grow with Us!
Learn & Grow
Diversity & Inclusion
Great Team Spirit
Wellbeing Initiatives
Modern Work Environment
Latest Technology
Global Opportunities
About Swisslog
Swisslog is shaping the #future of #intralogistics. As part of the KUKA Group, we are at the forefront of technology that is changing the world. Serving some of the biggest and most exciting brands across the globe, we're a team of 2,000 professionals and 50 nationalities, working together to transform intralogistics with smart minds and fresh perspectives. With our flexible, #robotic and #data-driven automated solutions, we are powering the supply chain and taking the industry forward. #JoinOurTeam and bring ideas to life!