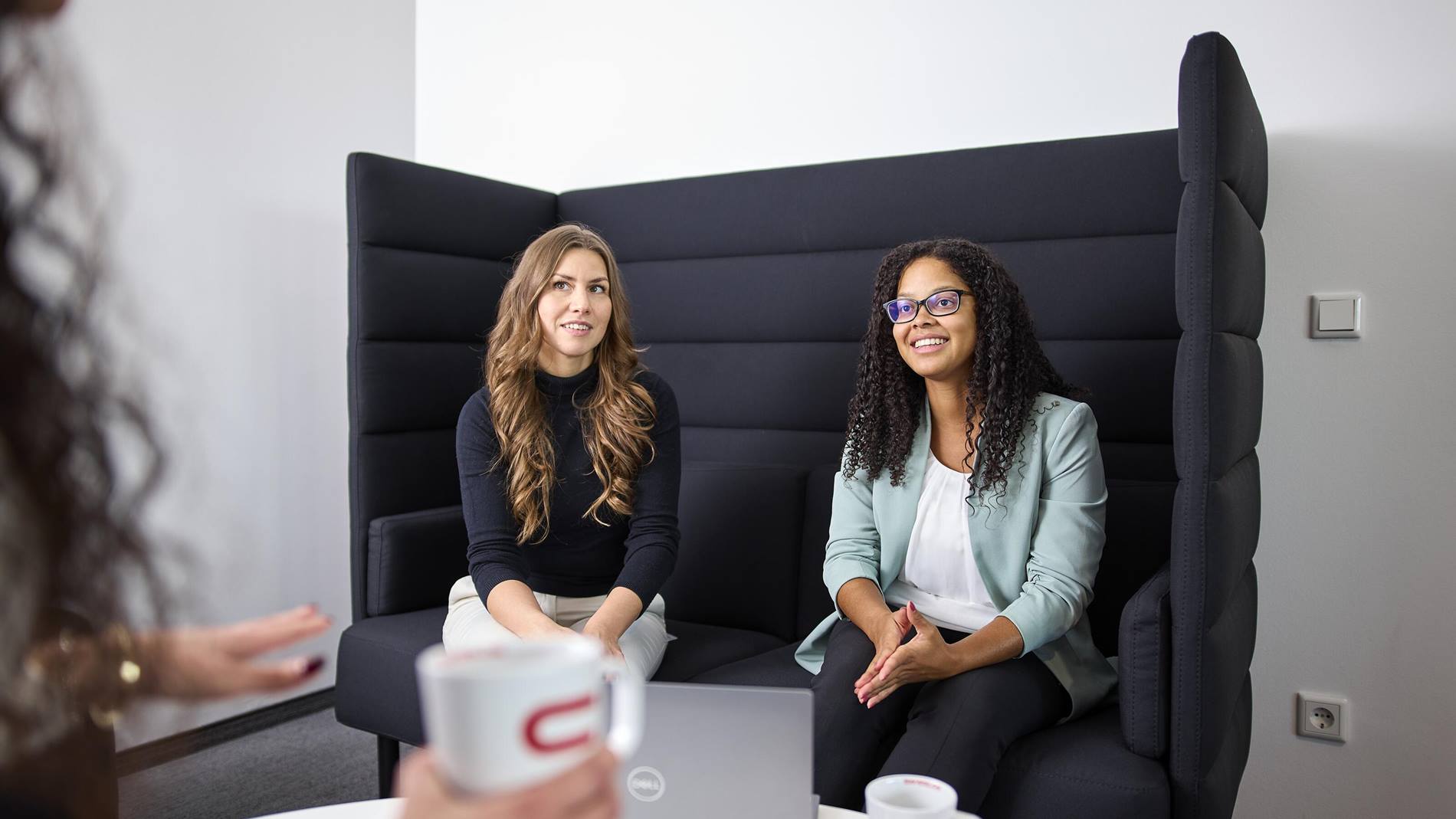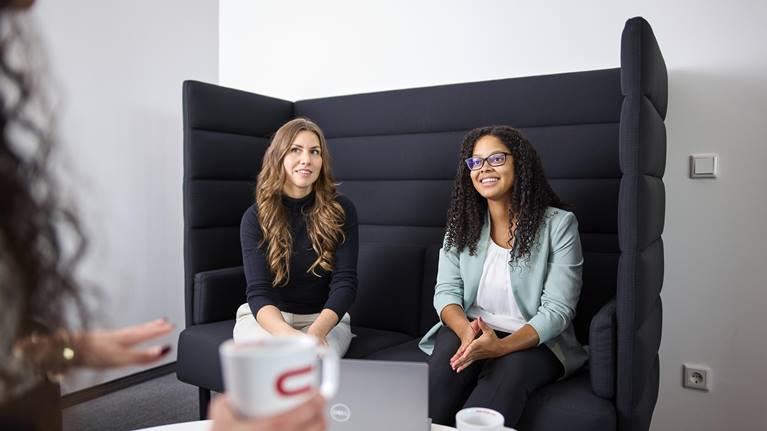 Marketing Executive Spain
16 May 2023
Swisslog provides an excellent international environment for B2B Marketing / Communication professionals. The Marketing Executive will drive local marketing activities and support the EMEA Region Marketing Head in executing marketing programs, while leasing with international stakeholders. Working within a dynamic global team, organization and planning skills are essential as well as the ability to multi-
task and communicate in a professional manner on every level.

The Executive is responsible to work with the global marketing team and also the local Spain sales team to formulate, plan and execute appropriate marketing plans and strategies. She/He will also promote and increase the Swisslog brand name through effective marketing activities, both in the existing markets and new markets. Additionally, the responsibility to drive internal communication will be part of this function
Short Facts
Barcelona, Spain

Marketing and Communication

Permanent Position
Make an impact
Key ResponsibilitiesMarketing Planning
Adjusting the global/regional marketing plan to formulate local marketing strategy and approaches for respective markets.
Sparring partner for the EMEA region marketing head and local management team to discuss strategic direction and internal communication strategy.
Tracking/managing the budget for the year Commercial appreciation of getting a good return on investments through different marketing activities (offline/online/direct)
Marketing activities planned and executed aligned to the company's strategy as well as build exposure and branding for the Company.

Communications & Execution
Coordinate and manage marketing projects like trade shows, industry exhibition, products launch event, photography, graphics,
Write and execute the media & PR plan, create, manage and monitor content of online media (website) and social media platforms, coordination and circulation of external marketing emails, nurture tracks and journeys via marketing automation and monitor the performance of different campaigns.
Write & produce different marketing collateral e.g. sales kits, presentation to customers, case studies.
Focus on reference material (movies, case studies, etc.), build a strong relationship to the customer.
Maintain and develop content on the local website.
Perform and drive lead generation activities, share with the team and implement learnings to the next campaign.
Drive and plan internal communication activities.

Events
Organize Swisslog events (internal & external) and trade shows – follow the corporate design guidelines.
Monitor leads from the events.

Managing Relationships
Maintain good relationship with internal colleagues.
Manage relationships with customers (e.g. make arrangement for customers visits to Swisslog reference sites, coordinate case studies) synchronized with CRM.
Act as a marketing consultant to the global marketing team and local management
Liaise with the global marketing team.
Liaise with partners & other organizations.

Business Intelligence
Coordinate with local sales team on the market research project to investigate the business opportunities in various industry segments or in different targeted markets.
Maintain on-going knowledge of current market condition and continuously perform competitors' analysis through further understanding of their websites and other channels.
Support divisional Business Intelligence team with market data.
Success tracking of all marketing activities as well as regular reporting and defined actions to the Region Head of Marketing
Salesforce: Ensure accurate data is maintained on the CRM system, provide management with correct data when required and function as super user
Core Actions

Result orientation
Able to prioritize activities.
Ability to work under time constraints and meet deadlines.
Customer focus
Is aware of customer needs and looks for solutions to exceed them.
Understand strategic requirements/decisions.
Understand market drivers and customer needs.
Flexibility
Openness to different and new ways of doing things; willingness to modify one's preferred way of doing things.
Willingness to travel international.
Teamwork
Is a team player, gets along well with others.
Supports others and provides help when needed (if needed, across departments)
Bring to the team
Competence
Strong in defining marketing actions which supports the strategy.
Strong communication skills on all levels.
Able to build strong relationship to customers.
Drive actively content for websites, brochures, factsheets, white papers, presentation (content is provided by team colleagues).
Takes responsibility for his/her actions.
Adapts to new and changing demands and situations.
Plans and organizes multiple tasks and projects simultaneously.

Collaboration
Strong customer orientation (internal).
Integrates into team but is also able to lead a team or task force.
Shows respect for others.
Shows passion, integrity, trust and loyalty.
Complies with rules and regulations.

Clarity
Communicates openly, effectively and consistently with the team and on all management levels.
Excellent communication skills.

Commitment
Takes initiative and is responsive.

Takes pride in work and sets high standards to perform.
Achieve agreed results on time.
Focuses on customer needs and customer satisfaction.
Builds and maintains strong relationships.
#LI-MS1
Our promise
Swisslog provides you with the possibility to grow while working with us to deliver a game changing mission: to shape the future of intralogistics by introducing an era of robotic and data-driven automated solutions that create exceptional customer value. We are proud of our Swiss roots, while the opportunities we offer stretch across the globe. We don't expect perfection, but we do expect Collaboration, Commitment, Clarity, and Competence (our Core Values) from all our colleagues. In return, we offer you the chance to be part of the driving force behind solutions that are shaping the future, while we develop the leaders that will shape ours.
Onboarding
Grow with Us!
Learn & Grow
Flexible Working Options
Diversity & Inclusion
Great Team Spirit
Wellbeing Initiatives
Modern Work Environment
Latest Technology
Global Opportunities
About Swisslog
Swisslog is shaping the #future of #intralogistics. As part of the KUKA Group, we are at the forefront of technology that is changing the world. Serving some of the biggest and most exciting brands across the globe, we're a team of 2,000 professionals and 50 nationalities, working together to transform intralogistics with smart minds and fresh perspectives. With our flexible, #robotic and #data-driven automated solutions, we are powering the supply chain and taking the industry forward. #JoinOurTeam and bring ideas to life!