Increasing the Value of Warehouse Automation Through Modernizations and Expansions
Developing a strategy for keeping automation systems and software current and in good working order is essential to minimizing risk and maximizing equipment performance.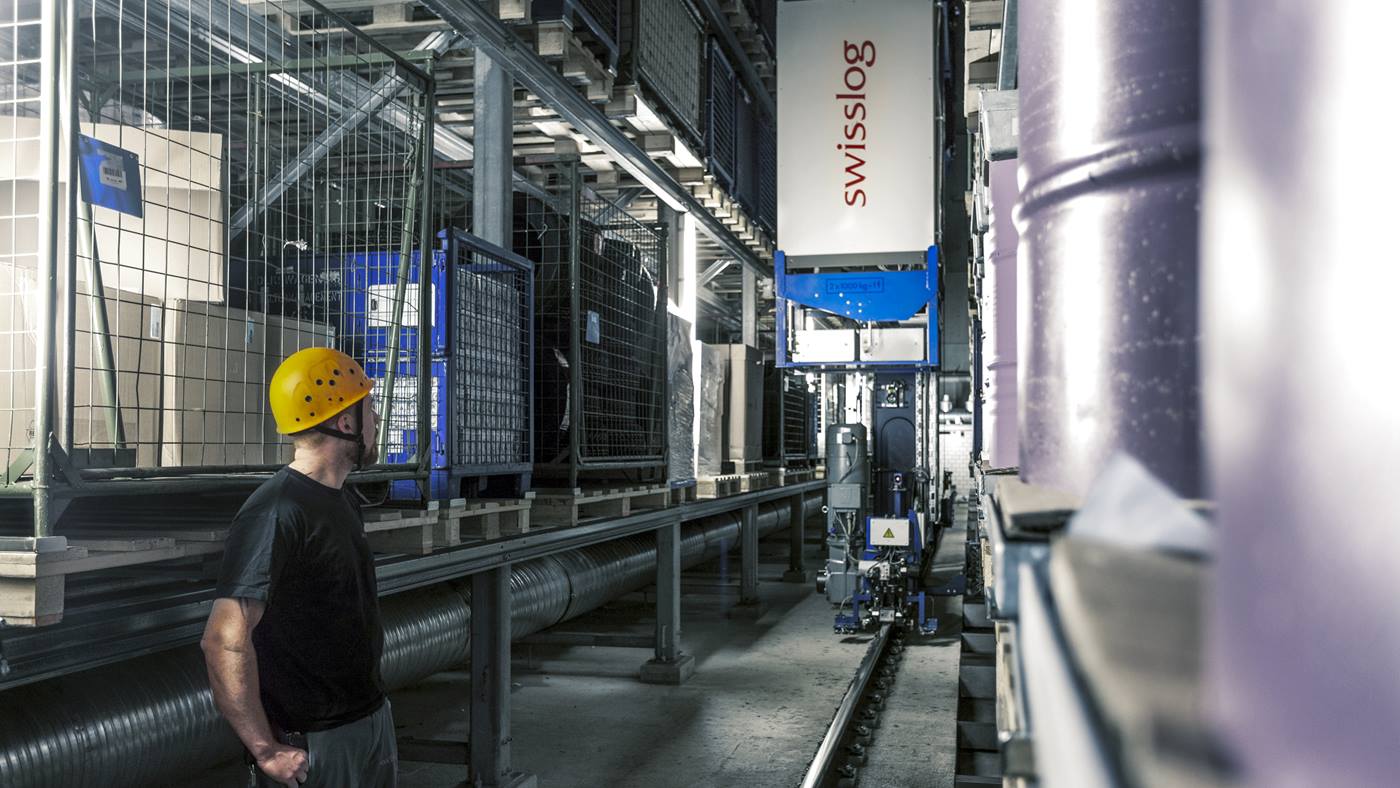 Do you know what's in your warehouse? I don't mean the products moving through it; I mean the controls and components your automated systems depend on. Many warehouse operators don't, and that can leave them vulnerable to unplanned downtime.
Control system suppliers, for example, routinely introduce new components and end-of-life older ones. If you don't know you have components that are already, or are approaching, obsolescence you may find yourself struggling to find replacements for failed parts. Instead of replacing a component, you're faced with the challenge of modernizing the panel without the benefit of being able to schedule work around planned downtime.
Developing a strategy for keeping automation systems and software current and in good working order is essential to minimizing risk and maximizing equipment performance. At Swisslog, we've developed a number of programs to help our customers extend the life of their warehouse and get more from their investment in automation. These include:
Hardware modernization: Our hardware modernization programs begin with a comprehensive audit to identify all relevant components, their manufacturer and their risk of obsolescence. We then develop a plan to address any vulnerabilities. In some cases, the automation systems themselves may be so old they can no longer deliver reliable service and may be recommended for replacement. Once the initial work is complete, we use the list of system components and our knowledge of product lifecycles to continually and proactively identify components that are at risk of obsolescence. This transforms modernization from an event into a continuous process that can be managed with minimal investment and disruption.
Safety assessments: Safety standards, like technology, are continually evolving. Our safety assessments review existing equipment in light of newer safety regulations and recommend changes that bring systems in compliance, such as adding doors to cranes or using light curtains in place of mechanical gates.
Software updates and upgrades: Keeping software current is as important as maintaining hardware. Whether it is performing technology updates necessitated by changes to the underlying software systems, upgrading from previous generations of Swisslog software to SynQ or installing SynQ to prepare for automation, Swisslog can manage all aspects of a software update or upgrade. We even offer IT Managed Services in which our experts assume responsibility for managing all of the IT systems and software required to keep your equipment operating at peak performance.
System expansions: One of the benefits of the current generation of automation systems delivered by Swisslog is the ability to size systems to meet current needs while maintaining the flexibility to expand the system when needs change. We have the experience and expertise to plan system expansions to maximize your investment in automation and minimize the impact on operations. Whether you are operating cranes, AutoStore, CarryPick or one of our shuttle systems, Swisslog can help you design and implement the upgrades and expansions that give you the storage and throughput you need to enable continued growth.
From modernizing hardware to upgrading software and expanding modular automation systems, Swisslog has the experience and expertise to develop a strategy and plan that minimizes the impact on existing operations and delivers the reliability and performance your business needs. For more information on our warehouse modernization programs, read our new white paper,
Modernizing, Upgrading and Expanding Warehouse Automation
.