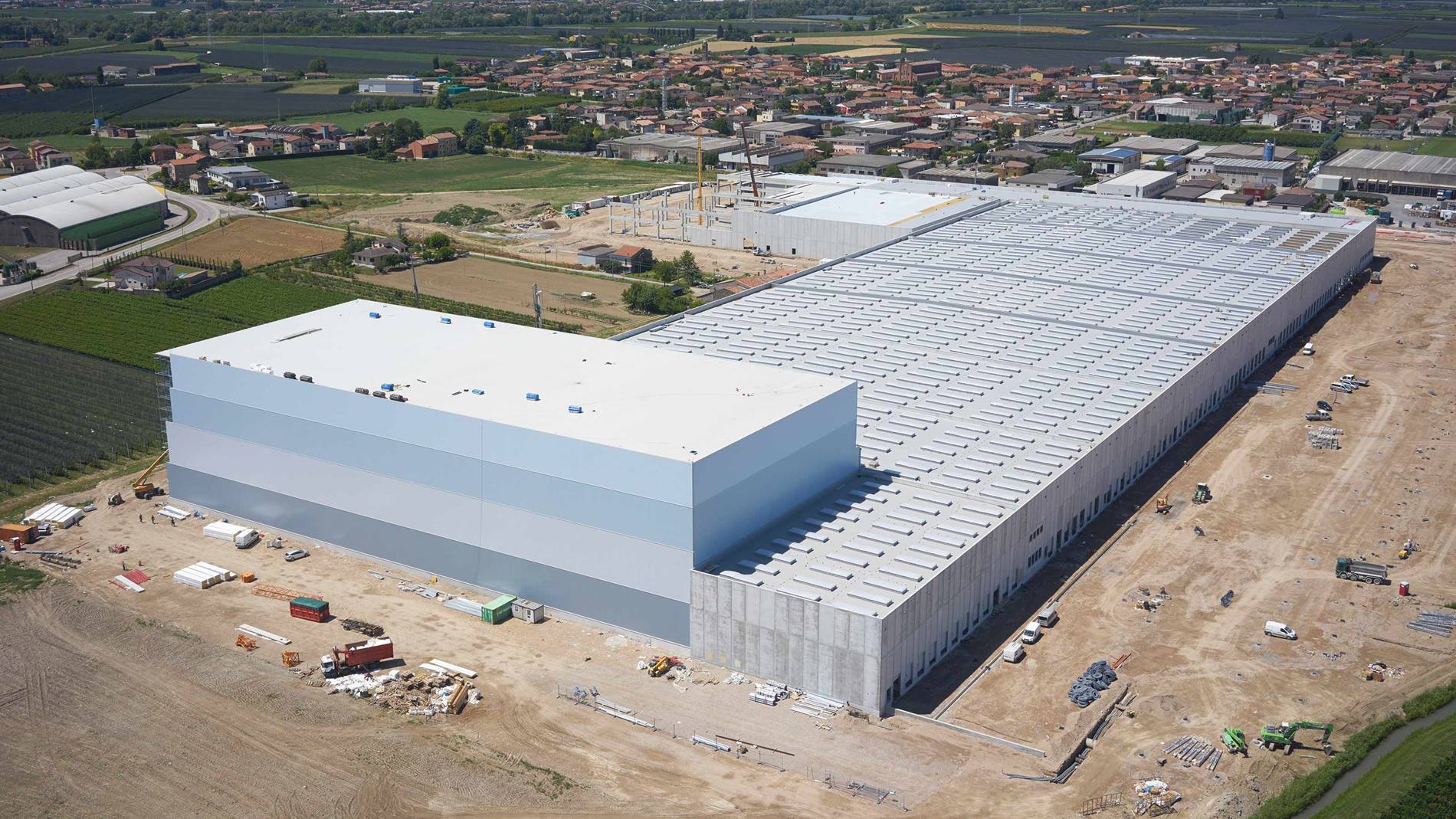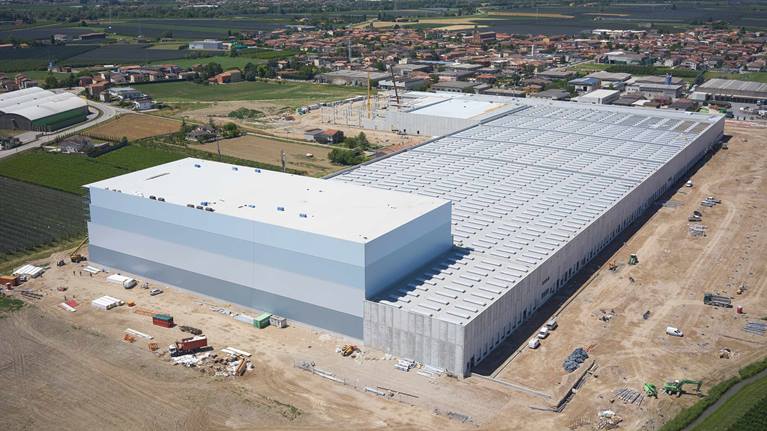 MaxiDi, Italy: Automated warehouse solution
Maxi Di is part of the Selex Commercial Group that owns more than 2,500 shops throughout Italy and is one of the country's largest retailers. Due to the fast growth of the company, it was forced to rent several external warehouses when its main warehouse was completely filled. This caused high rental costs as well as stock and transport inefficiencies. Swisslog was chosen by Maxi Di as its partner for the realization of its new automated warehouse.
High flow transportation using monorail system
The overhead monorail system (39 trolleys, 700 meter- long track) was the best solution for high flow transportation of goods through the nearly 400 meter long building, where the picking activities are executed.
The solution also includes a receiving area with nine automatic infeed stations, one manual infeed station and three shape-reconfiguring stations.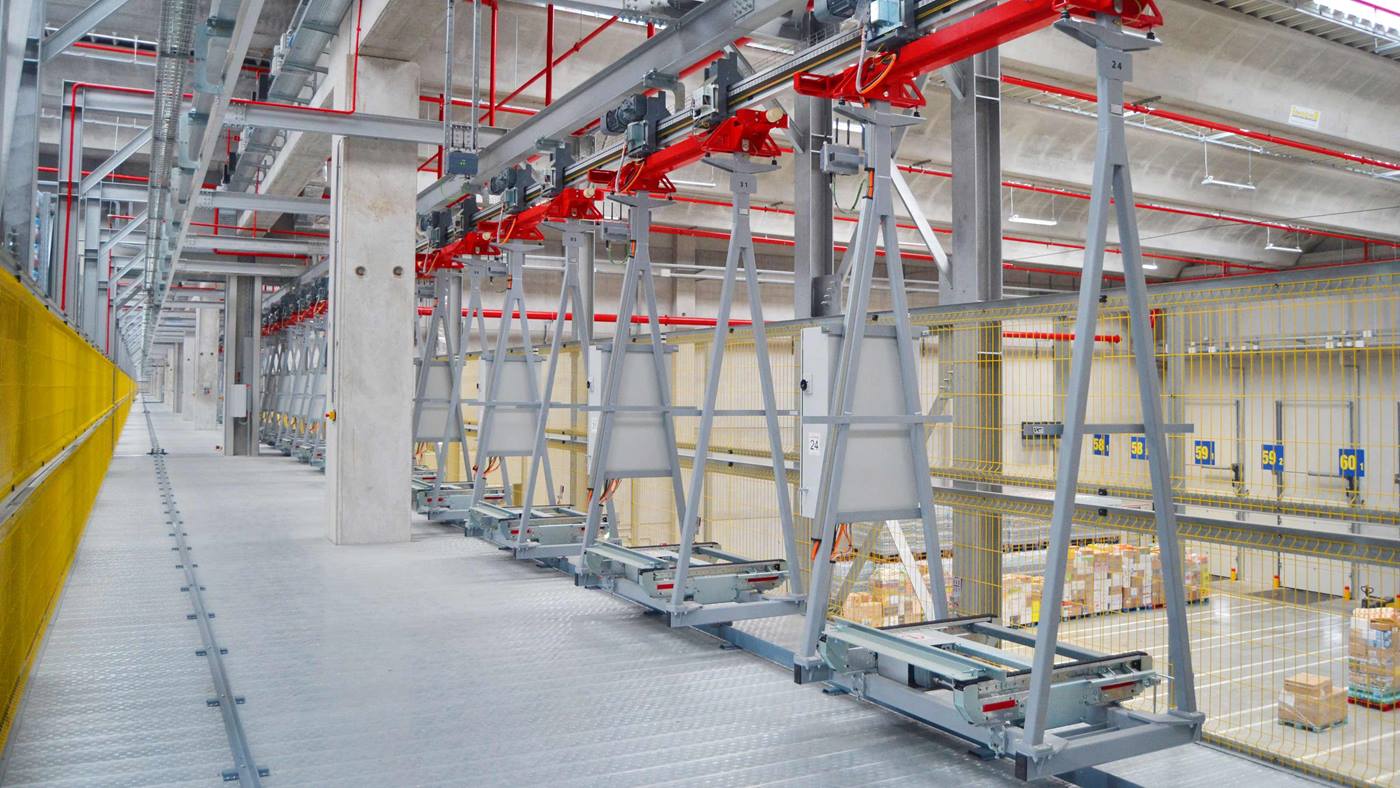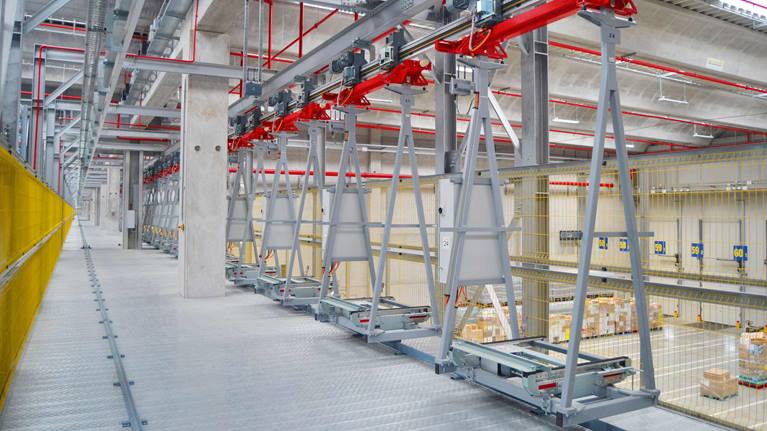 Stock optimization system
To increase the optimization of its stock and the transportation to shops, Maxi Di needed to gather all the goods stored in different warehouses in to one, larger distribution center. The new automated warehouse, with 12 Swisslog Vectura cranes and a 36,000 pallet capacity, was the ideal solution to increase stock capacity over a relatively small area.
The warehouse also benefitted from:
Improved accuracy due to a dedicated quality control area
High-speed monorail system improving internal transportation of goods to the picking area
Optimized picking processes
Software integration with existing host system (ERP)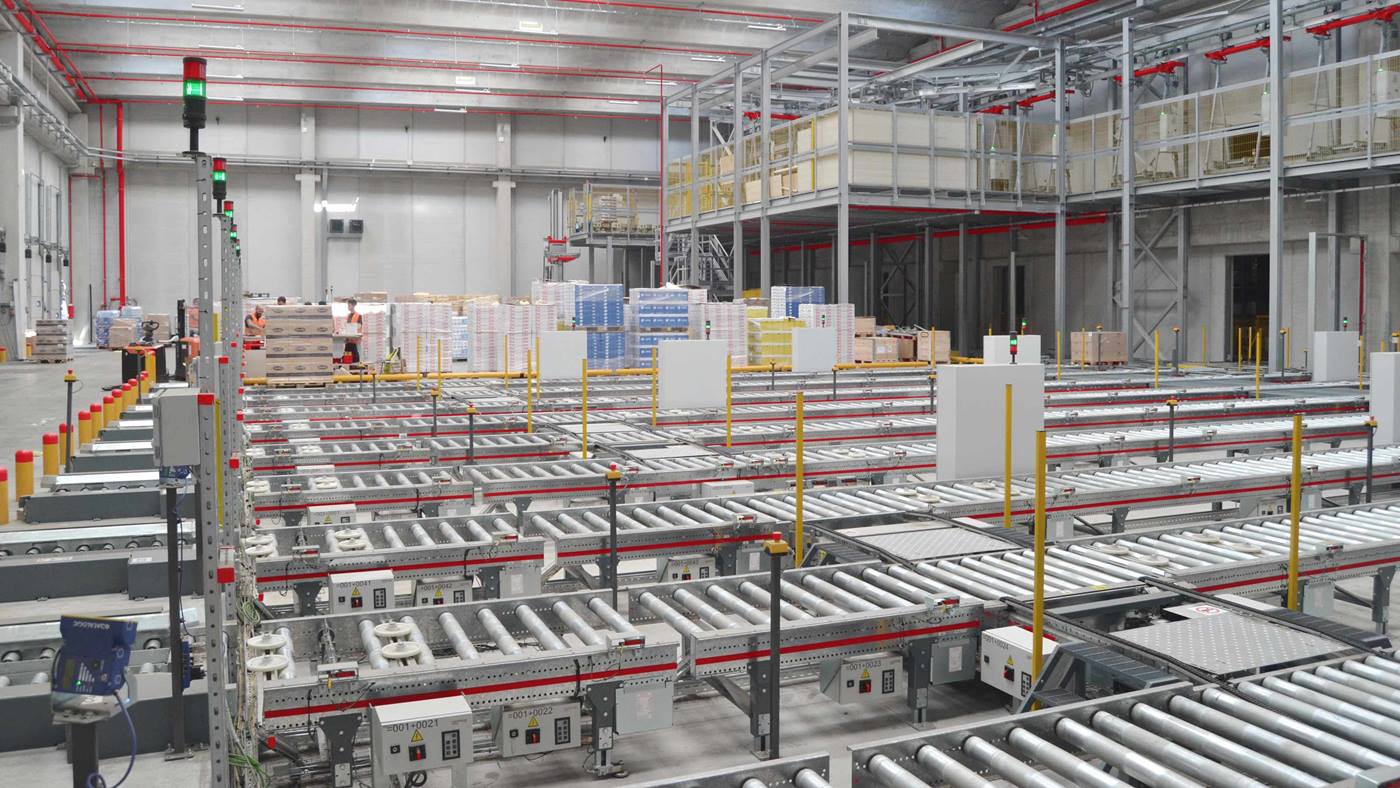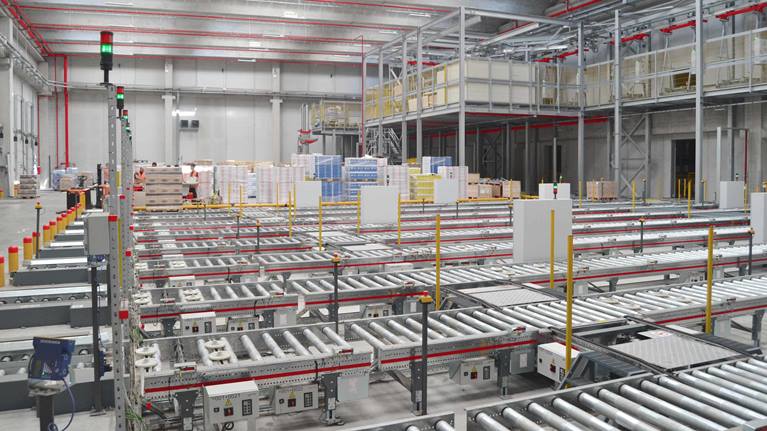 ---