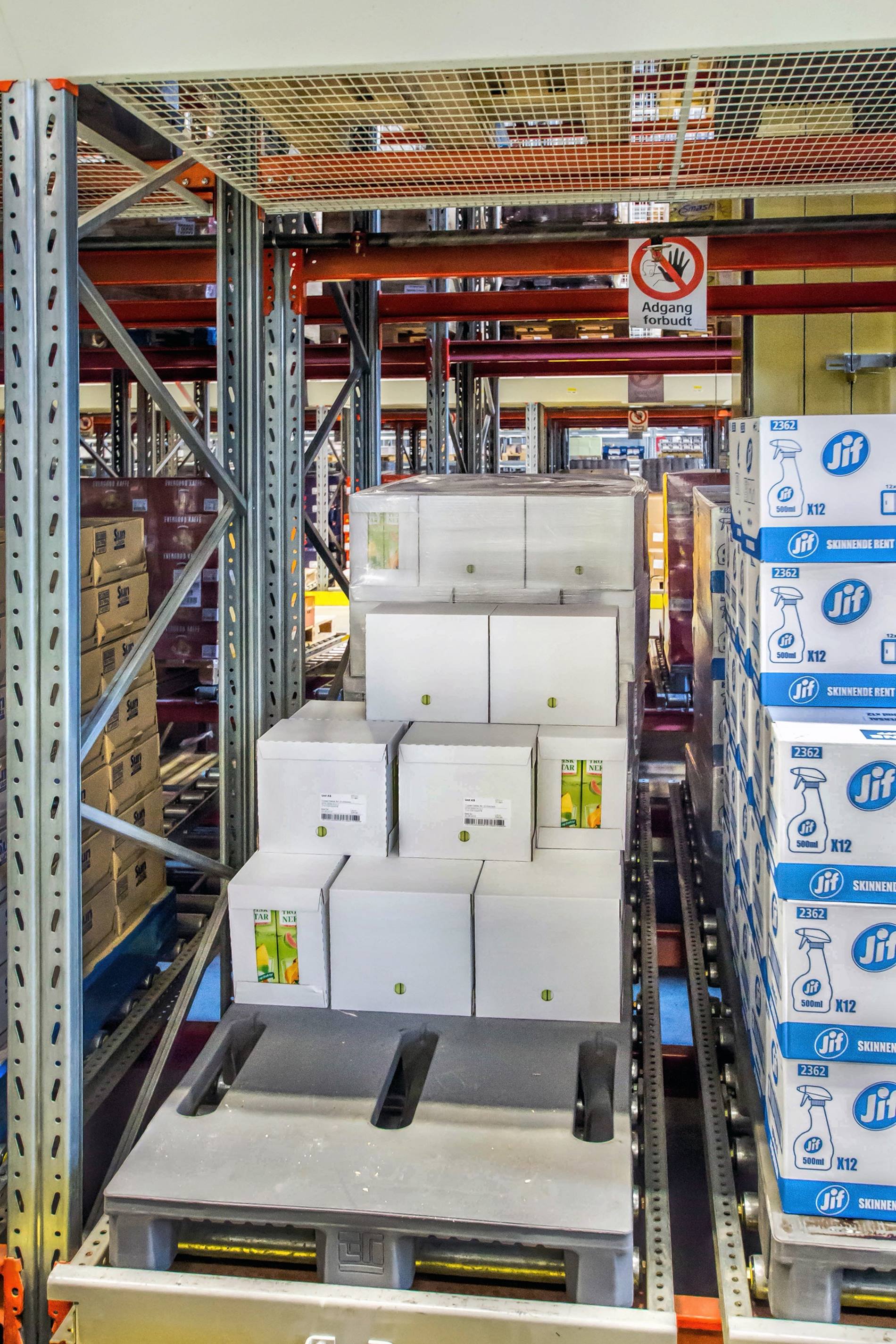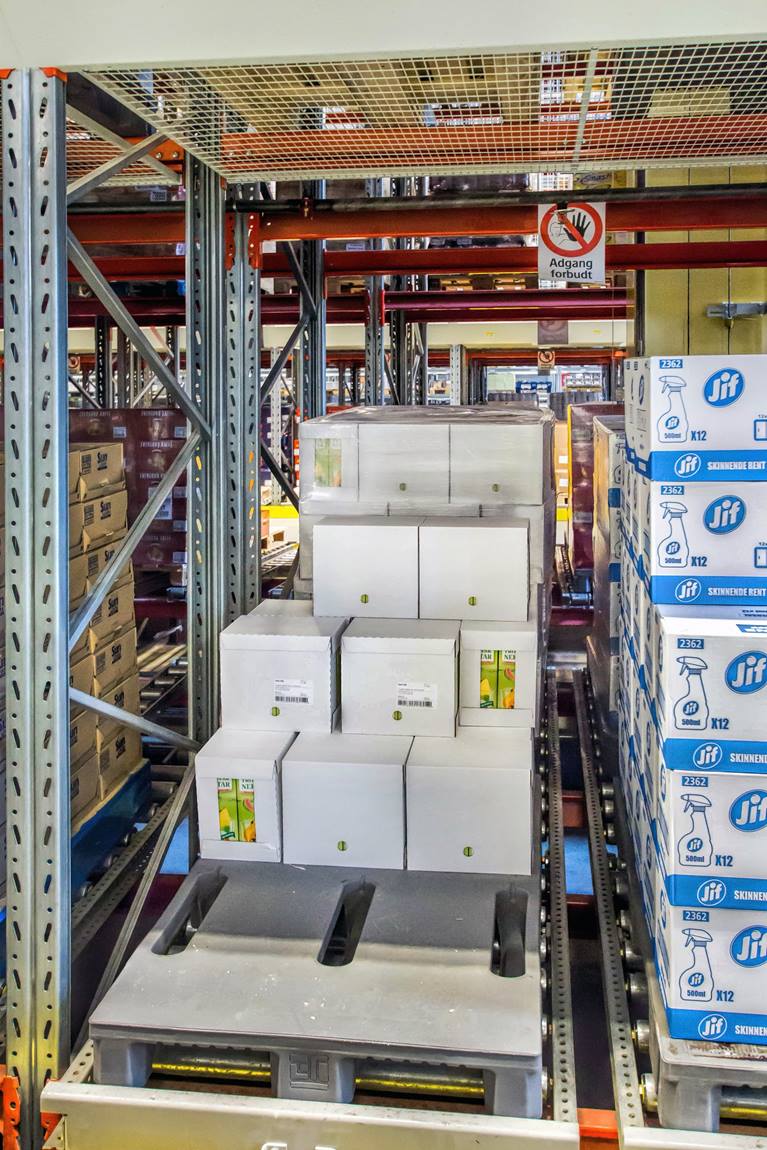 ASKO Midt-Norge, Norway: automated distribution centers
ASKO is Norway's largest grocery wholesaler and distributor, delivering to grocery stores, service trading customers and institutional households. To stay ahead as the market leader, ASKO wanted to update its distribution centers with an automated solution. It chose a design based on Swisslog's standard PickRunner solution.
Competitive handling with a sustainable and climate-neutral approach
ASKO's ambition is to become Norway's most customer-oriented and efficient logistics partner offering a competitive handling of complete material flow with a sustainable and climate-neutral approach. Following a thorough concept study, ASKO invested in a 19 meter High Bay Warehouse with two double-deep Vectura stacker cranes that automatically store and retrieve pallets.
Along with the PickRunner, the two cranes automatically replenish three picking aisles, where operators with forklift trucks are guided by a multi-lingual Pick-by-Voice system that tells them what to pick and from which location.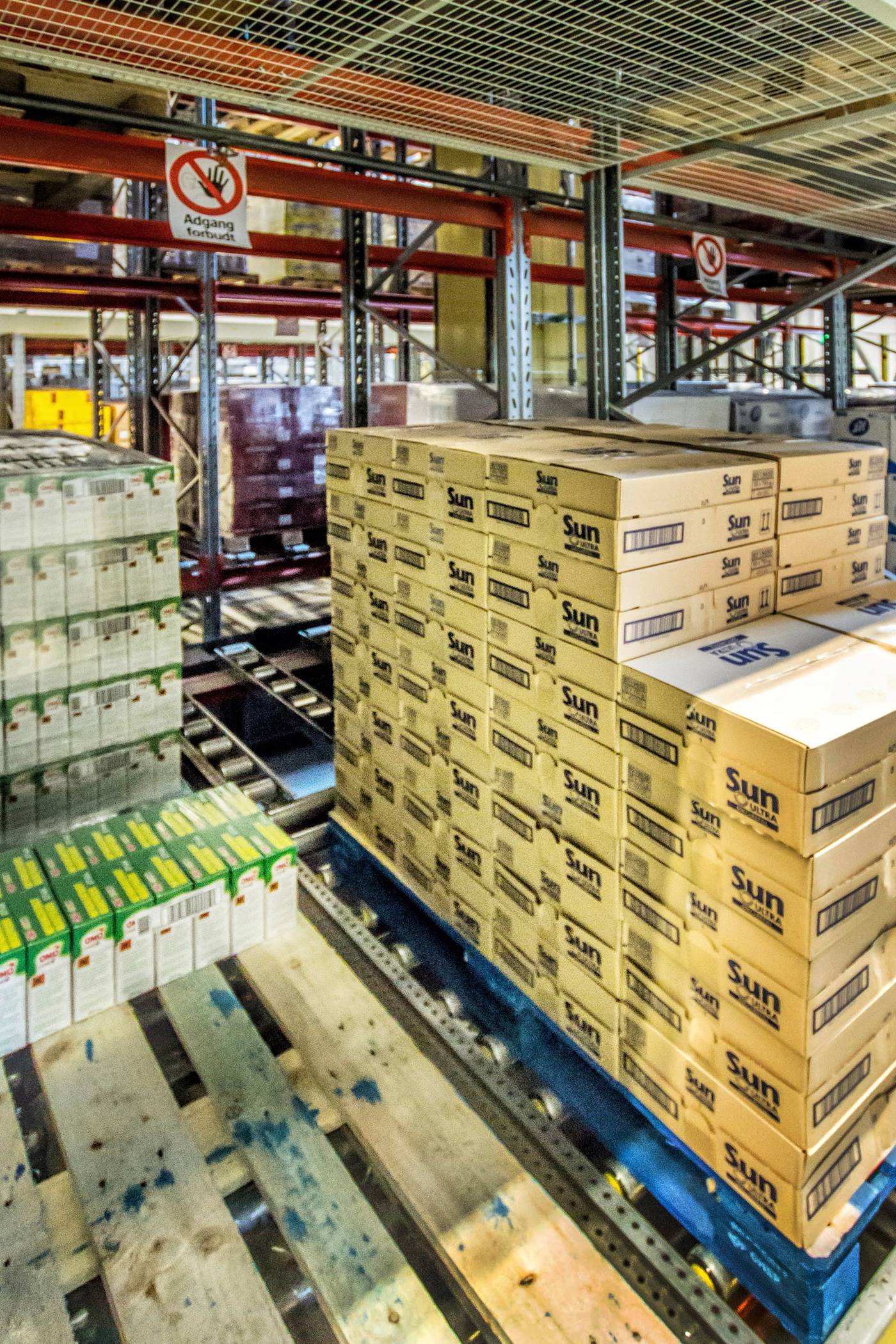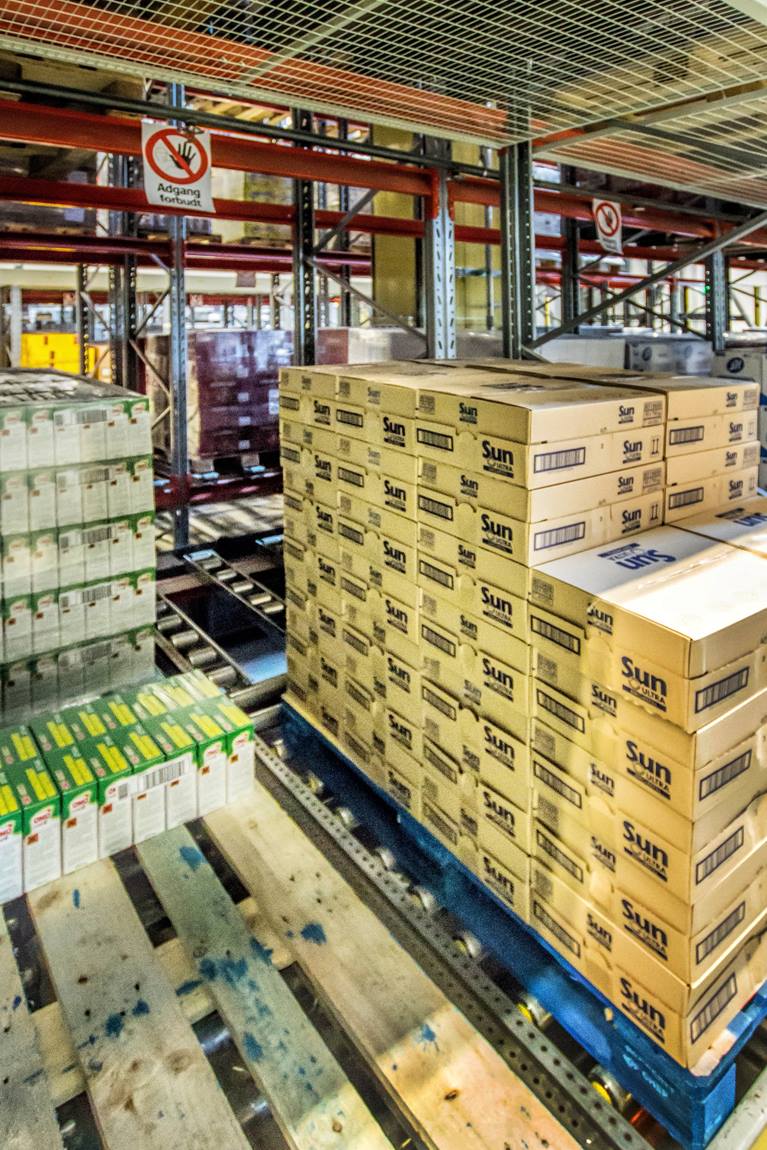 Increased handling capacity and reduced manual labor dependency
Swisslog's integrated and automated solution for ASKO's distribution centers provides the following benefits:
Increased handling capacity, efficiency and profitability
Improved ergonomics
Increased picking accuracy
Reduced dependency on manual labor
Optimal space utilization through high storage density
Reduced stock damage and lead time
Pallet load sequencing to optimize outbound transport routes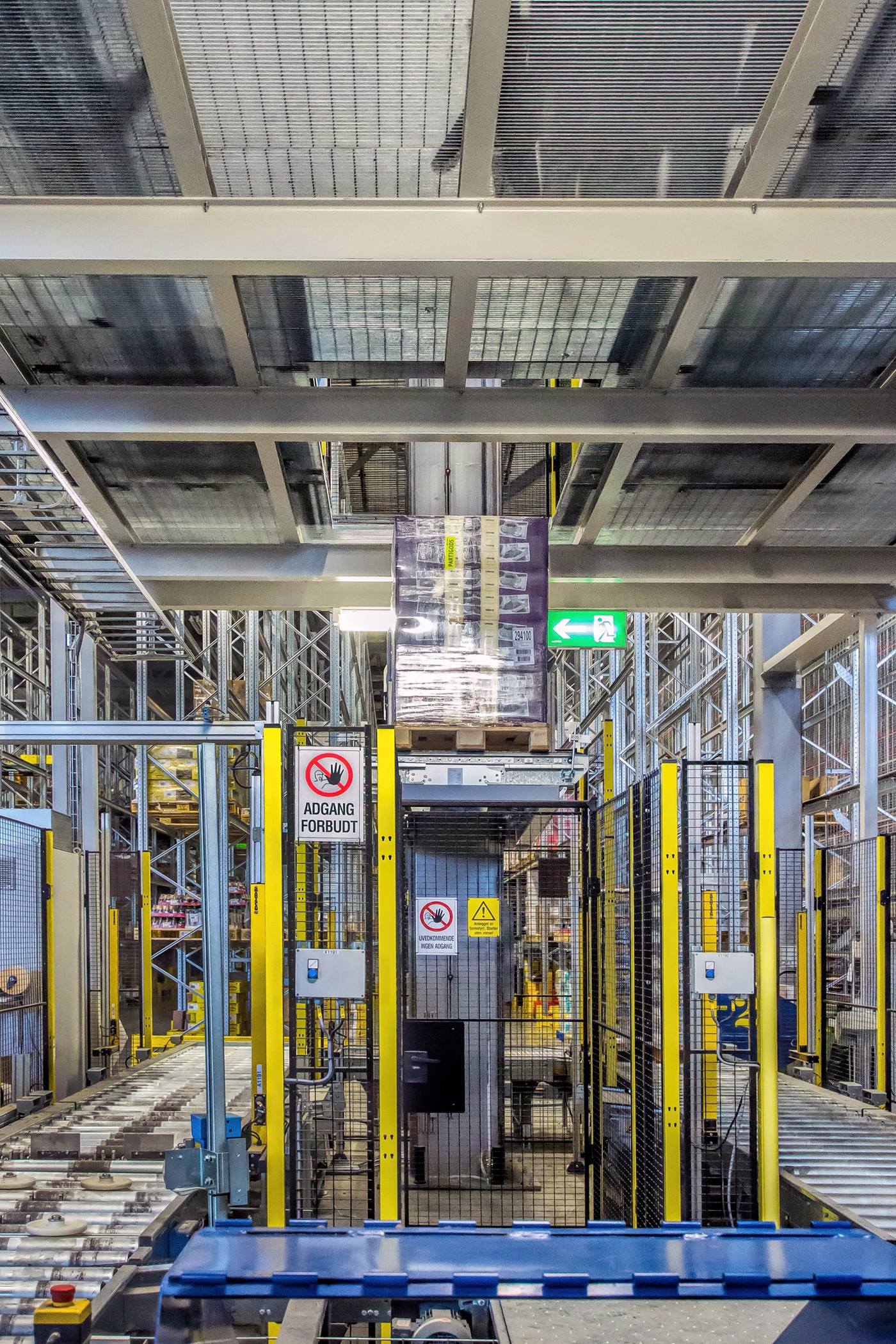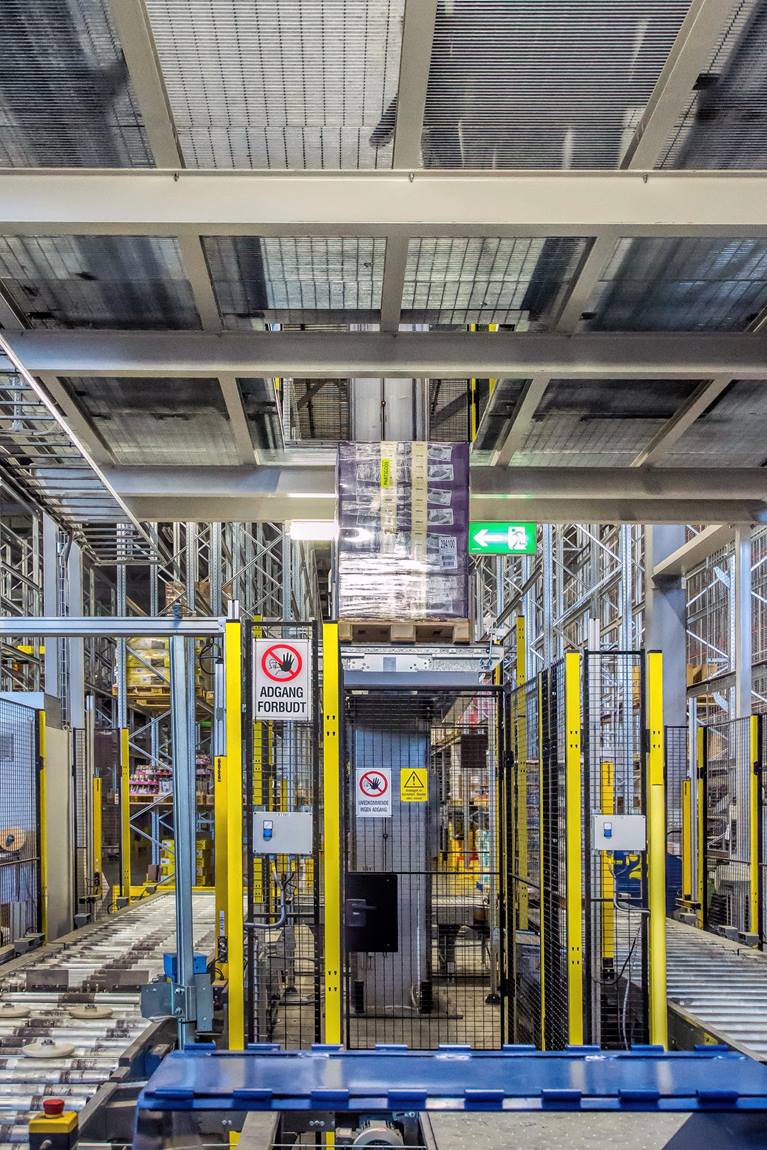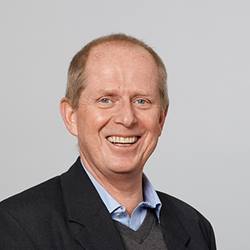 The cooperation with Swisslog is excellent! They are perceived as serious, punctual and skilled. Their service technicians are extremely capable, and we always get fast response and support.
---