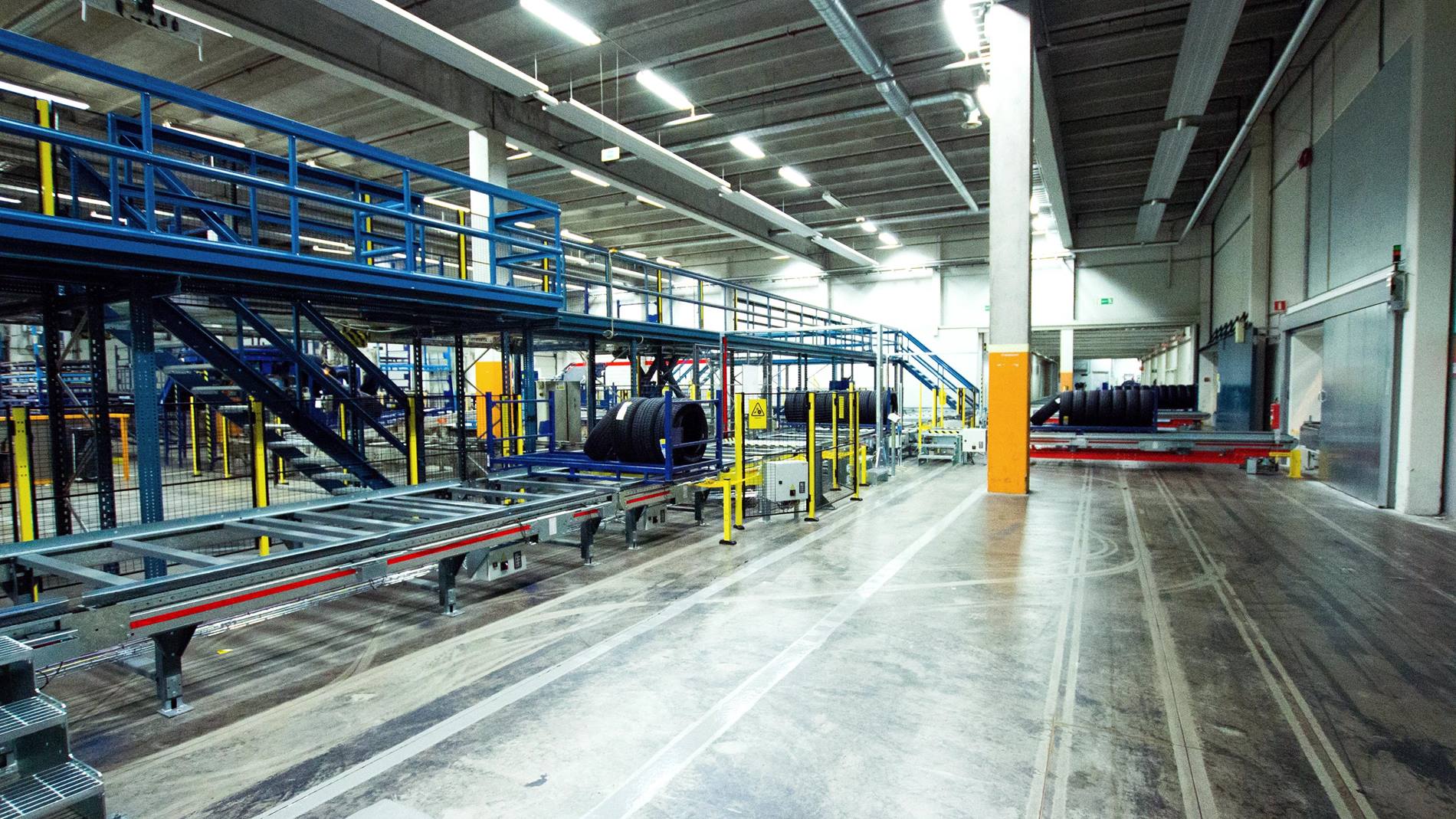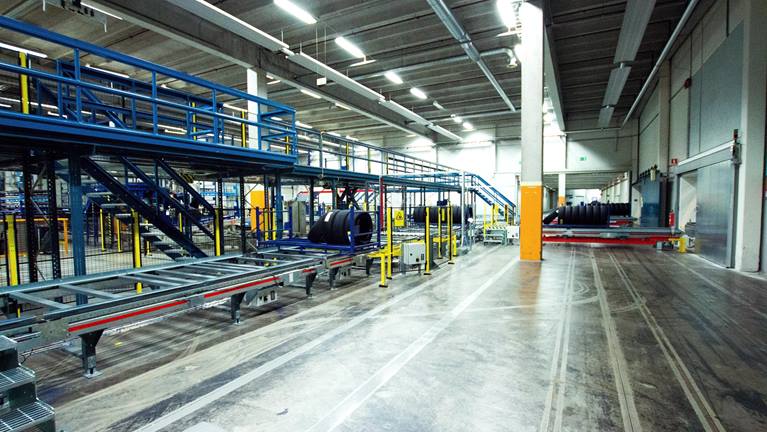 Michelin Nordic, Sweden: Tire warehouse modernization
Michelin Nordic, Sweden is part of The Michelin Group, which manufactures and sells all kinds of tires in 170 countries worldwide. The availability and service requirements are generally high in the industry and for Michelin, a high level of customer service and an effective supply chain is part of the company's strategy. To ensure a customer focused modernization, Swisslog was selected and commissioned to quickly and professionally carry out work on a new automated warehouse system and associated software.
High capacity for the foreseeable future
Work started with pre-study and planning to cope with future volumes and service demands.
A thorough procurement process of the new automated warehouse system and associated software followed, leading to Michelin's decision to replace the facility's existing eight stacker cranes with new, high efficiency cranes. In addition, a fixed conveyor system was installed to replace the previous AGVs.
Due to the new conveyor system and the new, modern cranes, Michelin's warehouse has a completely new layout and significantly improved capacity.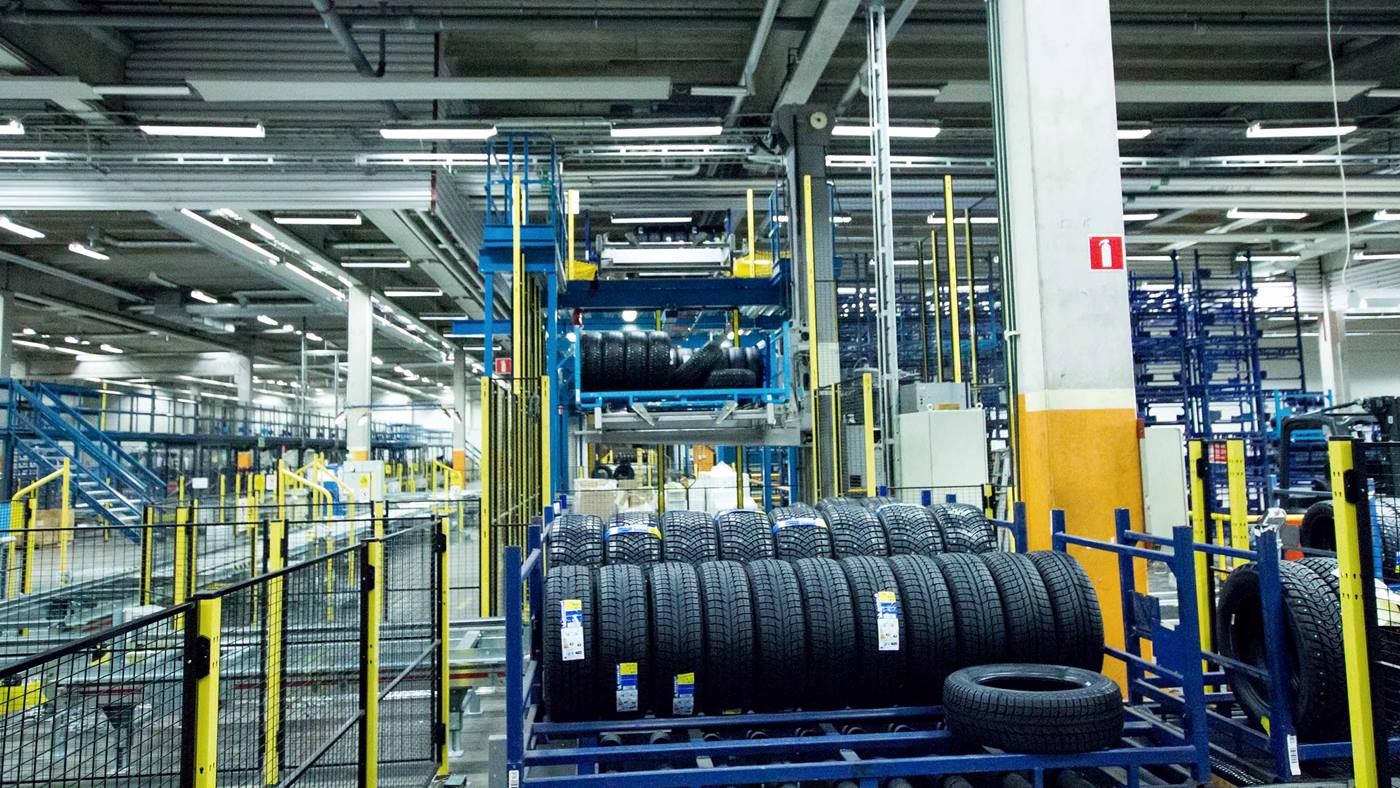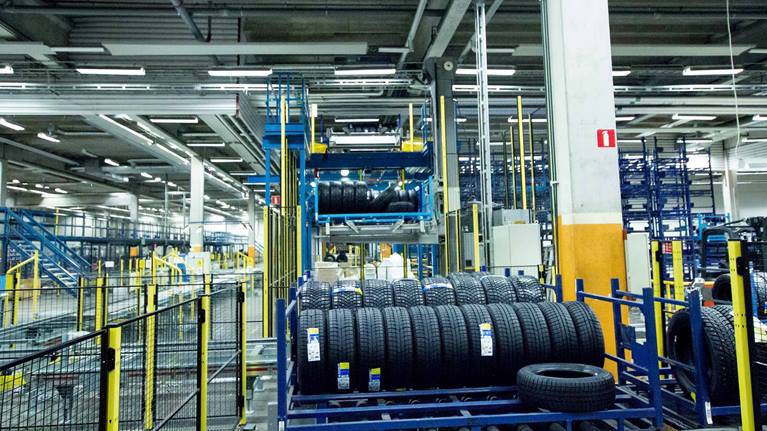 Modernized warehouse
The new modernized and automated warehouse offers Michelin the following benefits:
High availability of articles in a modern and highly automated warehouse
Improved customer service during peak seasons
Increased warehouse and order fulfilment capacity for future growth
Focus on future development and continuous improvement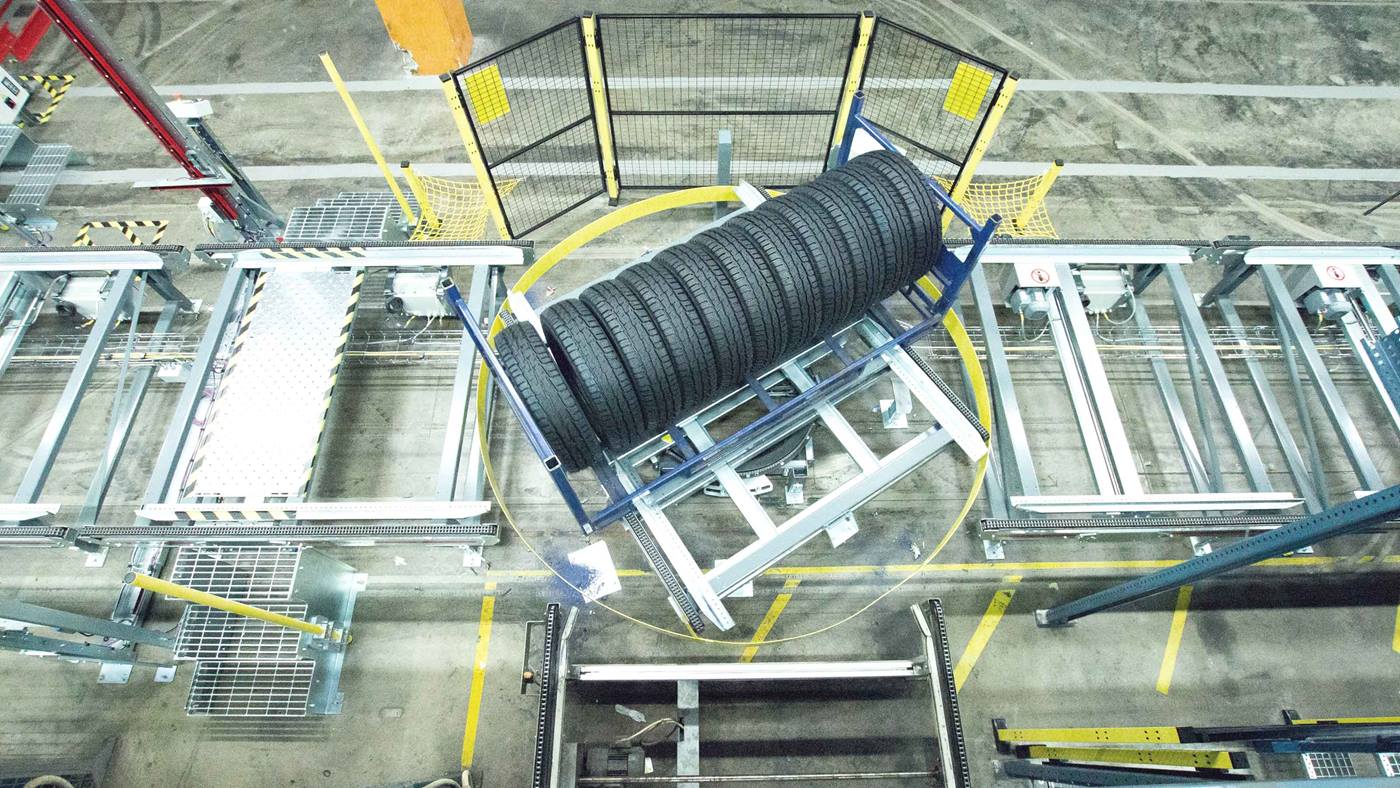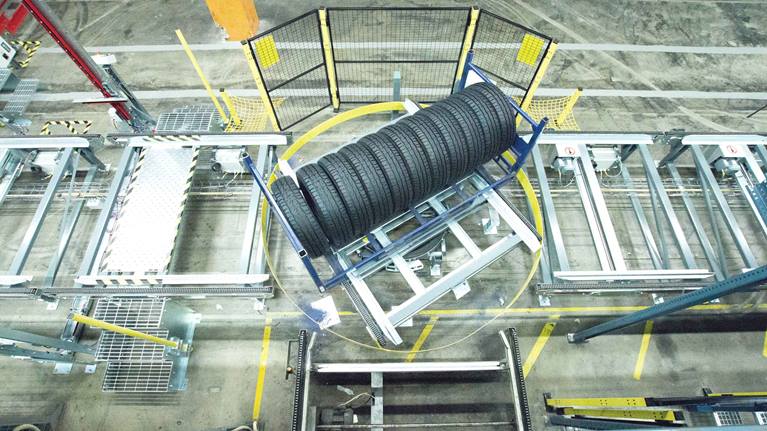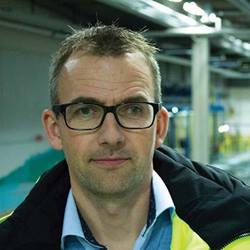 Strong customer focus is a cornerstone of Michelin. Therefore, fast, efficient and service-oriented logistics is crucial for us.
---