Five Best Practices for Cold Storage Warehouse Design and Management
Labor and energy represent the two largest costs in the cold chain warehouse. And, labor availability can be just as much of a challenge as costs.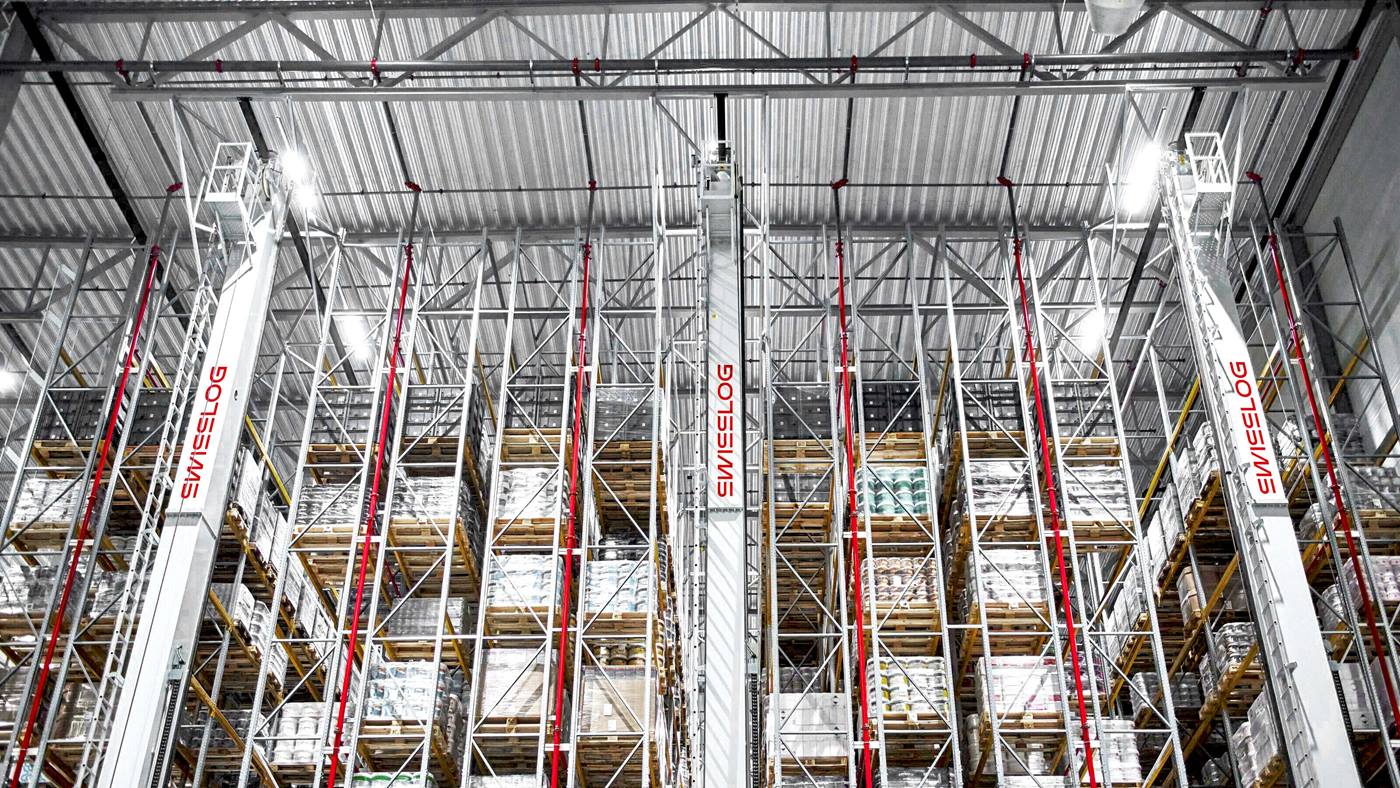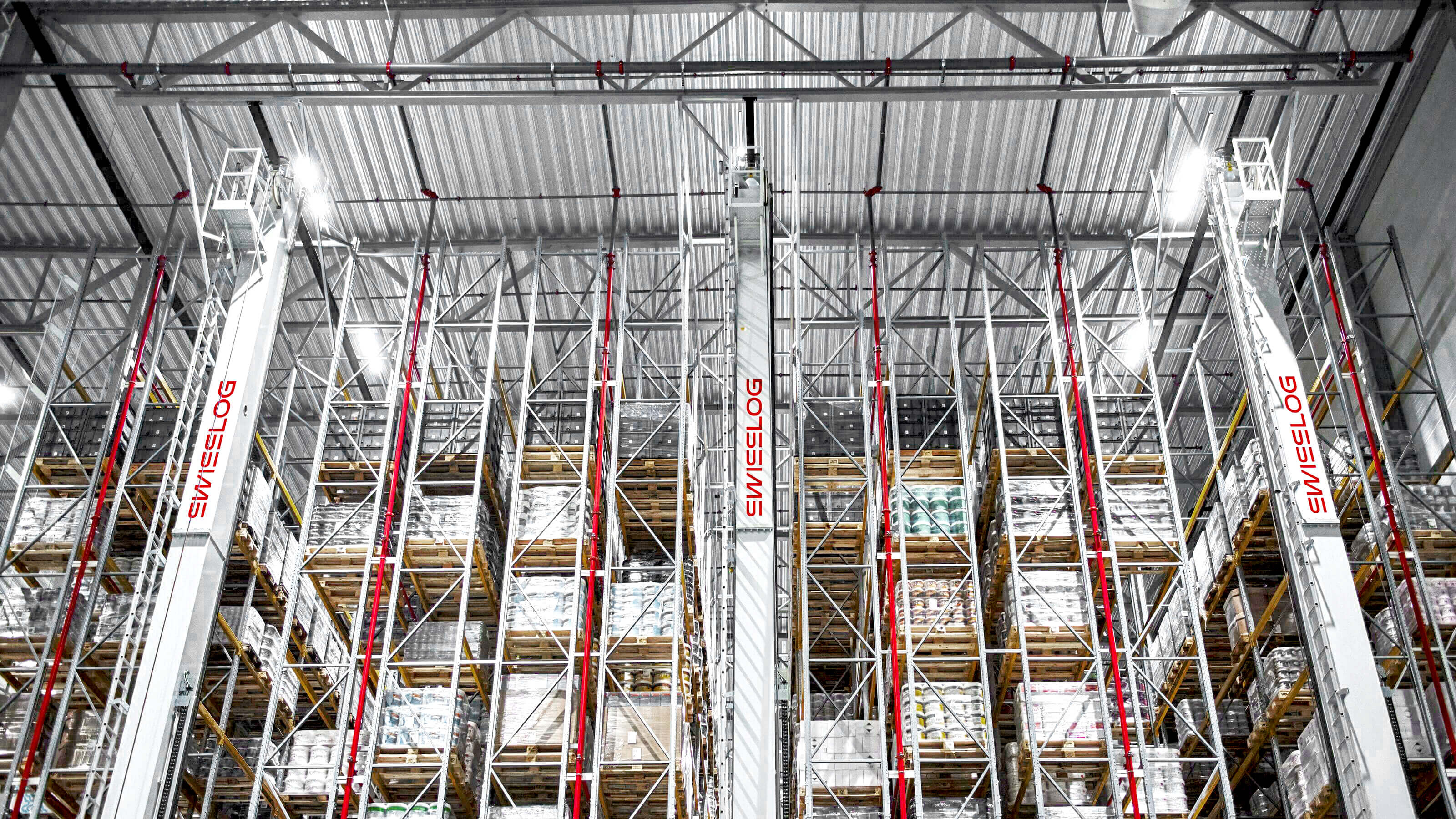 Positions that require working in sub-zero temperatures can be especially difficult to fill in the midst of a tight labor market. But automation, when tightly integrated with building design and supported by advanced management practices, can resolve labor issues and contribute to improved efficiency.
Swisslog, Primus Builders and Lineage Logistics recently collaborated on a 75,000 square-foot cold storage distribution center with throughput of 400 pallets an hour. By working together, the three companies were able to ensure the facility employed automation in a way that enabled design and management practices that minimized energy consumption and limited exposure of workers to harsh conditions. The following best practices were key to the success of the project.
1. Start with the automation system
Because the automate strategy is integral to building design, where possible you should select the automation system before the building is designed. This allows the building designer to fully leverage the capabilities of the system to achieve greater efficiencies.
Among the most popular systems for cold storage automation are
stacker cranes
and robotic pallet shuttles. Stacker crane systems represent a cost-effective and reliable approach to automated storage and retrieval where the highest density and throughout are not required. Robotic pallet shuttles, such as Swisslog
PowerStore,
deliver many of the same benefits of stacker cranes but support higher density and throughput.
2.Think taller
Traditional warehouses with 40-foot ceiling heights are not conducive to efficient refrigeration because the square footage of the roof introduces heat from solar energy, increasing the load on the refrigeration system. If the facility is a deep-freeze warehouse it will also have a heated floor, which further contributes to the heat load.
These issues can be minimized by a building design that reduces roof and floor square footage without compromising storage capacity. That requires building taller warehouses, enabled by automation systems that support vertical storage such as those mentioned above. Increasing building height can allow the building designer to achieve a footprint approximately one-third that of a conventional facility, creating significant OPEX savings over the life of the facility.
3.Don't forget carton handling
Storage and retrieval aren't the only processes that can be automated in a cold storage warehouse. Downstream operations such as carton handling also lend themselves to automation.


One example is the Swisslog
ACPaQ robotic case picking system
. It automates the task of building store-friendly pallets by combining light-goods shuttle systems, conveyors and high-performance de-palletizing and palletizing robotic technology from KUKA, a global leader in robotics. The system can be configured for small, mid-size and large distribution centers handling up to 500,000 cases a day.
4.Cold-proof your technology
Automation systems require some special adaptations to perform reliably in low-temperature environments. Make sure you have remote visibility into your system to limit technician time in the deep-freeze environment and that your system features cold-resistant lubrication, quick disconnect couplings and other features that allow technicians working on the system to get in and out quickly.


5.Manage energy demand
While proper building design and automation system selection can drive down consumption in a cold storage facility, managing demand can also yield savings. Reducing energy costs during high-demand periods minimizes the impact of surge pricing and can drive down costs on a per kilowatt hour basis. The challenge, of course, is costs are highest on high ambient-temperature days when the thermal load on the refrigeration system is at its highest.
The key is to adopt advanced control algorithms and sensors that enable smart energy management in which cold environments are overcooled during periods of low demand, such as overnight, creating a thermal buffer that minimizes cooling requirements during peak periods.