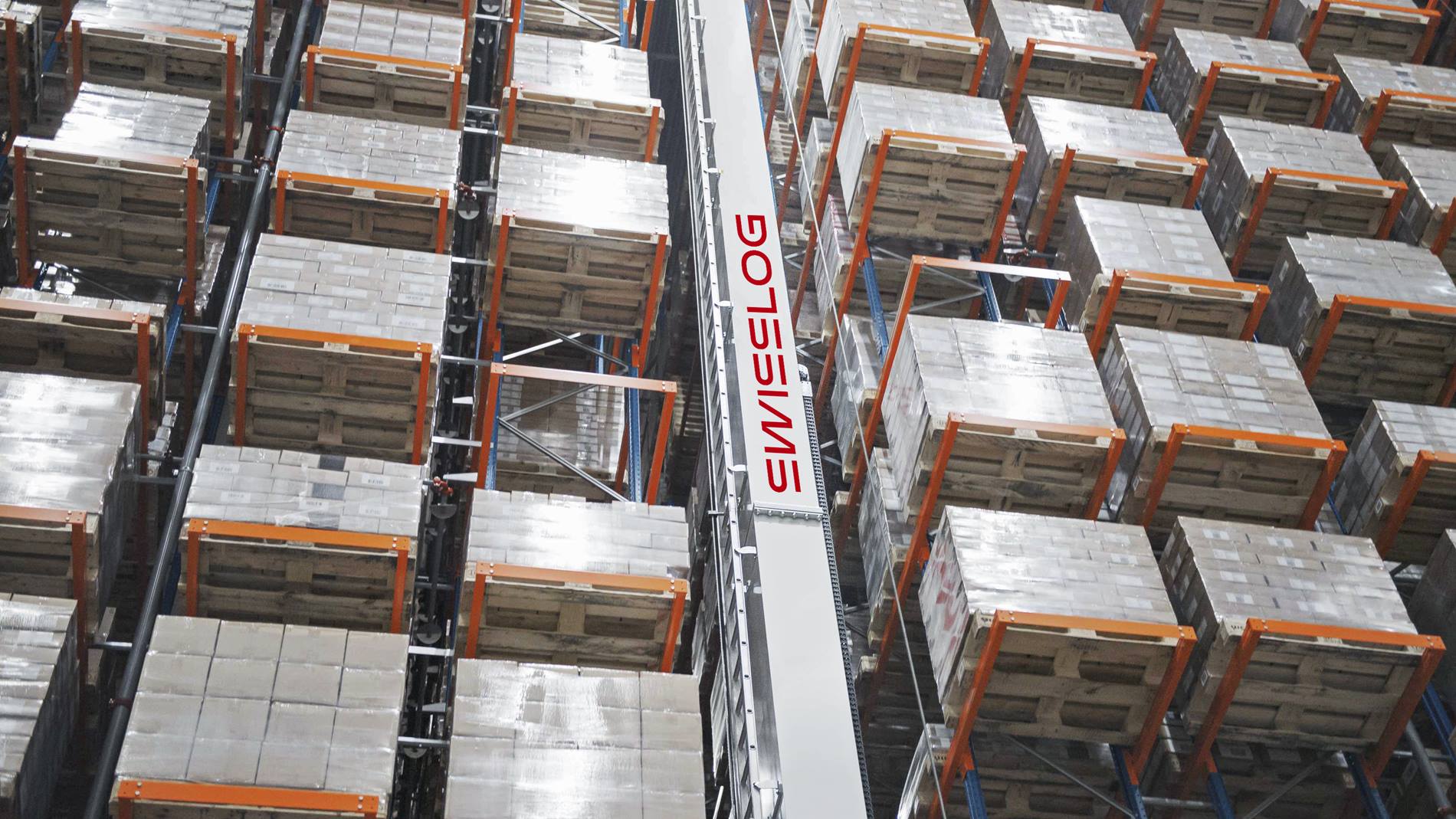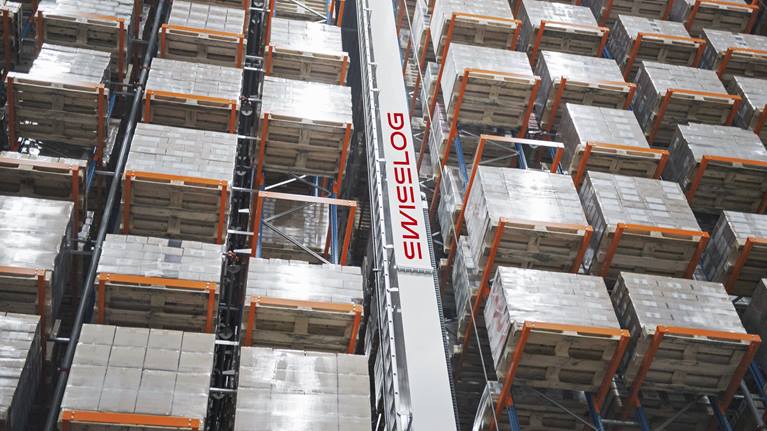 Swisslog to build pallet warehouse for Rapunzel
Buchs/Dortmund – Logistics center expansion for organic food products in Bad Grönenbach / Higher capacity and more efficient material flows / 6,300 new pallet spaces / Automation with Swisslog Vectura storage and retrieval machines and ProMove conveyor technology / Planned operational launch in 2020
13 August, 2019
Swisslog will expand a logistics center for Rapunzel Naturkost GmbH in Bavaria's Bad Grönenbach. The expansion will feature Swisslog's automated pallet technology in the form of five Vectura pallet stacker cranes and ProMove conveyor for the high-bay warehouse. Valued at €5.5 million, the project's scope of services also includes construction of the steel structures and picking stations. The new automated intralogistics system is scheduled to launch in September 2020. "We partnered with Swisslog due to its extensive know-how in the food industry," said Stefan Schmaus, head of logistics at Rapunzel. "We can rely on Swisslog's unique expertise to facilitate our corporate growth with the same focus on quality that we have had thus far, but with higher capacity and faster processes."
Comprehensive know-how in the organic food industry
The impetus for the expansion is the ongoing corporate expansion of Rapunzel, a producer and retailer of vegetarian organic food products that are sold in a wide range of supermarkets, natural, organic and health food stores across Germany, as well as via Rapunzel's own online store. To handle its material flows, Rapunzel established a logistics center in 2003 in Bad Grönenbach, very near to the company headquarters in Legau, Germany. The company carried out the first expansion of the logistics center in 2005, with a further expansion following in 2014 in preparation for the upcoming automation project. The groundbreaking ceremony took place on July 29, 2019. The warehouse will provide 6,300 new pallet positions – an increase of 42 percent – bringing the total capacity to 21,300 positions. Likewise, usable logistics floor space will grow from 13,000 to 24,000 square meters – an increase of 85 percent.
Finding the right intralogistics concept
Rapunzel founder and managing director Joseph Wilhelm explained that the extensive construction measures are expected to boost revenues for his company as well as optimize its workflows. "We are simultaneously improving the working conditions for our staff and ensuring that we can fulfill constantly growing customer demand," Mr. Wilhelm said. In order to develop the right intralogistics concept to meet this challenge, Rapunzel and Swisslog carried out comprehensive studies prior to the decision to invest. "From the very beginning, Swisslog provided outstanding guidance and planned our logistics down to the last detail," said Rapunzel's head of logistics, Stefan Schmaus. In addition to the aforementioned large-scale technology, the plan includes a new, fully automated pallet labeling system. Dr. Christian Baur, CEO of Swisslog, concluded, "We are proud that Rapunzel has chosen to partner with us, and we look forward to implementing their vision while once again demonstrating our expertise in organic food logistics and pallet technology."
About Swisslog
Swisslog implements leading automation solutions for forward-looking healthcare facilities, warehouses and distribution centers. We provide integrated systems and services from a single source – from planning and design, through to implementation and service over the whole life cycle of our solutions. The company's success is based on its 2,500 staff employed worldwide as well as customers in over fifty countries.
Swisslog is a member of the KUKA Group, a leading global supplier of intelligent automation solutions.
Contact
Swisslog AG
Gabriel Meier
Tel.: +41 62 837 44 65
E-Mail: gabriel.meier@swisslog.com