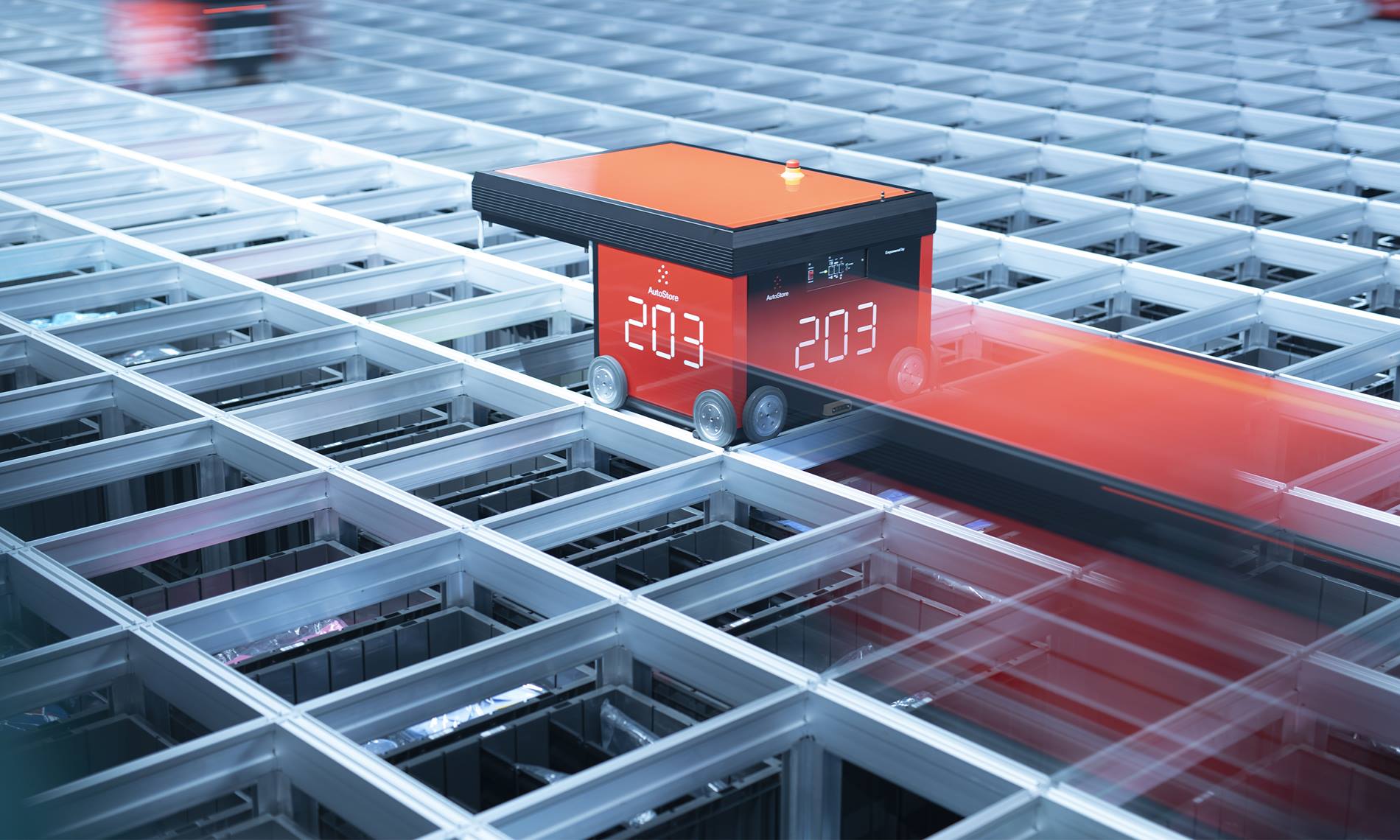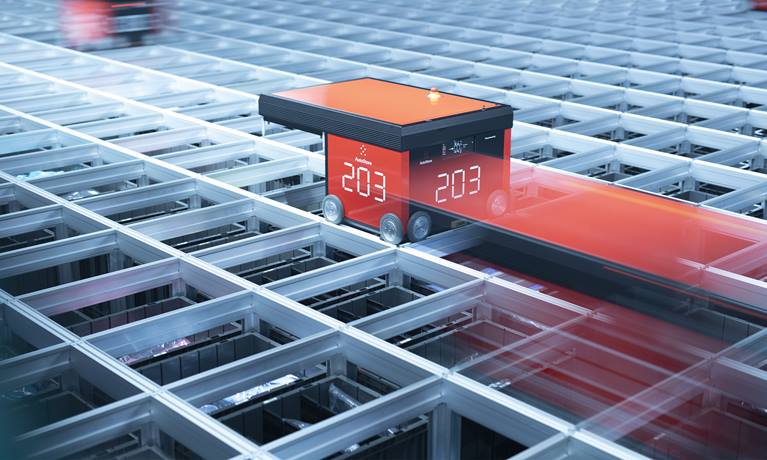 Not All AutoStore Deployments are Created Equal: Five Ways to Optimize Your AutoStore System
With 85 AutoStore systems implemented globally, Swisslog offers five ways to optimize the deployment, operation and expansion of AutoStore systems.
7 November, 2017
Goods-to-person picking has revolutionized e-commerce fulfillment and small item order picking. Where item pickers once spent as much as 60 percent of their time locating items and only about 40 percent picking, goods-to-person technology allows pickers to remain stationary and spend virtually 100 percent of their time picking. One of the best goods-to-person solutions available today is AutoStore. Developed by Norwegian company AutoStore AS, the cube-based system is ideal for light-good storage and fulfillment. The system can be deployed relatively quickly in almost any warehouse environment, is easy to scale, and provides dramatic improvements in space utilization and productivity compared to traditional shelf-based storage.
But it's important to understand that the ease of which AutoStore can be deployed, operated and expanded is dependent on the WMS system that supports it. Swisslog was one of the first AutoStoreintegrators and through our 85 AutoStore deployments – with more than 100 orders received -- we have consistently enhanced our SynQ software and leveraged our experience to better support AutoStore. For example, operator screens within the AutoStore Director powered by SynQ have been optimized for ergonomics and simplicity to ensure efficient and accurate order fulfillment. In addition, we have experience integrating AutoStore with conveyor systems to support conveyor-based feeding of high-performance pick stations.
Based on our experience, here are five ways to enhance the deployment and management of an AutoStore system.
1. Keep it simple.
One of the challenges of deploying any automation system in the warehouse has been the need for a material flow control layer between the WMS and the automation system. This complicates integration and has the potential to create data silos. SynQ includes the automation control, inventory management and order allocation functionality for AutoStore all within one platform, eliminating the need for third-party software and simplifying deployment. The picking application and screens embedded in SynQ's WES are tailored for the AutoStore system and, if SynQ needs to work with third-party software, the WES can operate as a blackbox with an existing WMS or integrate with an ERP system through standard interfaces.
2. Minimize customizations.
Every warehouse has slightly different requirements and processes. But the need for customization of the software supporting AutoStore can be minimized or eliminated by working with an experienced integrator that has systematically turned customizations for one user into standard features for the next. For example, based on one customer's requirements, the AutoStore Director powered by SynQ now provides the flexibility for operators to easily change bin layouts with separators on the fly.
Approximately 30 percent of Swisslog's AutoStore customers deploy the exact capabilities they need without any software customization. When customizations are required, make sure you are working with an experienced team that knows the AutoStore system and can accommodate your needs efficiently.
3. Plan to scale.
Construction of the AutoStore system has been compared to an erector set in that it uses standard, modular components that make it easy to physically expand the system as your needs change. But scalability is about more than hardware. The software that supports AutoStore should be easily adaptable to changing configurations. Extending the AutoStore grid requires only that the new locations be registered within SynQ. The software then updates inventory and system management to the new configuration without disrupting warehouse operations.
4. Leverage business intelligence.
As we move toward more data-driven warehouse management, automation systems must be integrated into the warehouse in a way that allows them to contribute to, and benefit from, business intelligence tools. SynQ is architected in a way that allows the AutoStore control functionality, to be extended through a library of business intelligence tools designed to support higher availability and easier management.
5. Stay future-ready.
As warehouse management continues to evolve and adapt the principles of the Industrial Internet of Things and Industry 4.0, new technologies will continue to be introduced that must integrate with existing automation systems. For example, Swisslog's AutoStore software, which is already on its third generation, currently includes an interface to ItemPiQ, a collaborative robotic picking system. As SynQ is continually updated, it will stay on the forefront of supporting emerging technologies that enhance AutoStore operation, such as 3D visualization.
There are a number of integrators that can offer AutoStore hardware today. But not all AutoStore deployments are created equal. The software platform, and the experience of the integrator you choose, can affect the ease of deployment, the amount of customization required, the accuracy and productivity of the pickers supported by the system, and the ability to support emerging technologies as they become available.