The End of One Journey and the Beginning of the Next: Optimizing Automated E-Grocery Fulfillment
Overcoming challenges grocers face as they begin their journey toward automating e-grocery fulfillment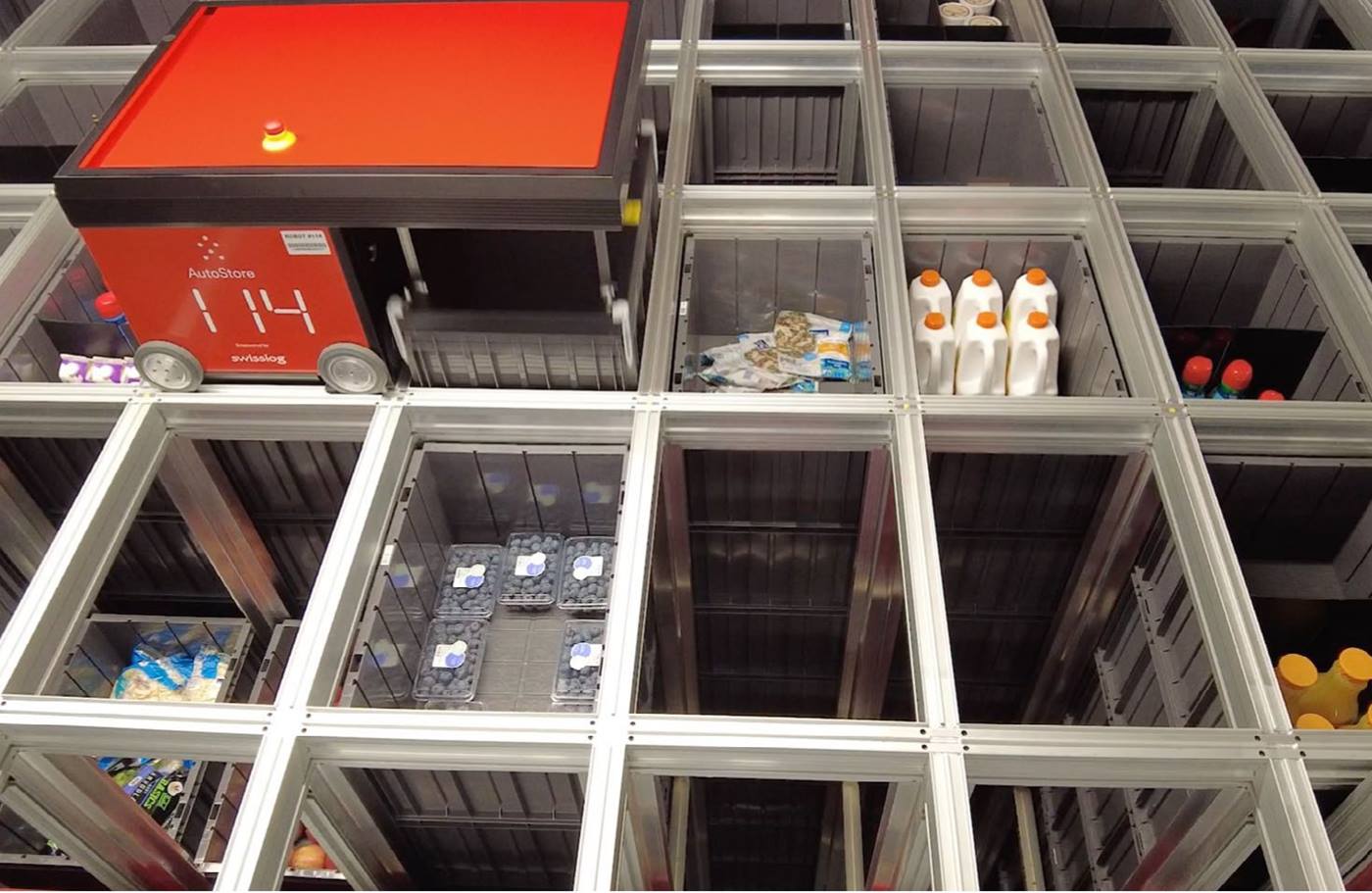 This is the final post in a series we started last year on overcoming the challenges grocers face as they begin their journey toward automating e-grocery fulfillment. Grocers on that journey have recognized that ownership of the e-grocery experience is integral to retail brand management and that e-grocery represents a fundamental change in how they have traditionally served their customers.

Moving forward, they've put in place the systems required to support manual picking from store shelves while they built the order volume and gained the experience to justify the move to automation. Then, they connected with an integrator with proven e-grocery experience and developed a plan for their automated fulfillment center that includes order consolidation and staging.

If they are now ready to start up their system and begin filling orders, you might think they are at the end of their automation journey. But there's actually one important step left—system optimization.
What Optimization Is and Why it Matters
Optimization is the process of fine-tuning the automation system and the processes that support it to tailor them to actual operating conditions and maximize the value of the system.

Automation systems are designed to meet certain metrics in terms of speed and productivity. Even when a system has been designed properly, there is almost always some opportunity to move beyond design specifications and squeeze more out of it than you planned for. Here are two examples of what that can mean to the success of a micro fulfillment center (MFC) or e-grocery fulfillment center (EFC).
• If system and process optimizations implemented post installation enable a 5% increase in the number of orders filled per hour over design specifications, a grocer can add more pickup slots during peak hours, attracting more customers who want the convenience of picking up their orders on their drive home from work. This may result in a higher revenue potential for the fulfillment center.

• If fulfillment costs were based on picking 80% of an order through automation and 20% manually, and optimizing the amount of inventory in the system enables 90% of products to be picked through automation, the cost to fulfill each order is reduced and ROI is realized faster than projected.

Clearly grocers want automation that meets their expectations—and that hasn't always been a given with some technologies and vendors. When working with experienced vendors, achieving initial design specifications should be the baseline for expected performance and grocers should explore every opportunity to improve performance beyond that baseline.
Opportunities for E-grocery Automation Optimization
It isn't unusual for grocers deploying well designed automation to achieve 5-10% improvements over the metrics the system was designed to achieve—and that were used to justify it. Here are five common optimizations we've seen our customer employ:

1. Revisiting design assumptions and data. The timeline for deploying e-grocery automation is being compressed as the industry gains more experience, but it can still take more than a year to plan, configure and deploy an automated fulfillment center. With the e-grocery market continuing to evolve there is a good chance current order profile data is different than the data used in the system design. Optimizations to the products stored in the automation system and the bin distribution can increase the percent of orders fulfilled through automation and increase fulfillment speed.

2. Refining picking processes. It often isn't possible to simulate every variable in the picking process during the design phase. Observing how pickers work during the early stages of the deployment can often reveal subtle changes in the placement of grocery bags or labels at the workstations or the height of the operator interface that create measurable improvements in productivity. In one case, process engineers observed a picker whose productivity numbers were low and noticed the picker was left-handed and working at a pick station optimized for someone right-handed. Tweaking the layout of the pick station allowed this picker to work more comfortably and productively.

3. Fine-tuning restock frequency. Some grocers have found that increasing the frequency with which some items are restocked in the automation system has allowed them to reduce the inventory of these items, freeing up bins which allows for more products to be added to the system. A reduction from restocking every 3 days to every 2.5 days can have the effect of reducing the number of longtail items picked manually or expanding the range of products offered to online customers.

4. Improving decanting processes. Decanting processes can easily be overlooked in optimization programs, but more efficient decanting can reduce fulfillment costs. Pushing some unpacking and sorting processes upstream may improve efficiency as can simple process improvements such as adding a lift-assist to a decanting port.

5. Adding more robots. No one wants to pay for more than they need, and today's automation systems are designed to enable a "pay-as-you-grow" approach to automation. The AutoStore system used by Swisslog in our e-grocery solutions allows robots to be added on the fly. If order volumes are higher at startup than were projected in design or there is a need to increase bin presentation speed, additional robots can be added without shutting down fulfillment.
Finding Your Opportunities
These are just some of the examples we've encountered. The thing about optimization is it is very opportunistic and can look different for each application. System designers at an experienced integrator like Swisslog are continually incorporating the learnings from previous implementations into the projects they are working on today. As a result, grocers implementing automation now may not achieve the double-digit improvements that early adopters experienced but there are almost always improvements to be realized. Here are three keys to finding your opportunities
• Define your metrics: What metrics are most important to the success of your fulfillment center? In most cases, grocers are focused on increasing orders per hour and decreasing the cost per order fulfilled. These metrics should guide decisions on how to identify and prioritize the optimization opportunities.

• Analyze the data: Pay attention to order profile data and how it is changing over time. Ensuring the system is optimized to current order profiles—not those of six months ago—is key to maximizing the value of the automation system.

• Observe and listen: Grocers who have been most successful at maximizing the value of their automation systems have taken an industrial engineering approach to process optimization. Observe processes over time and look for opportunities for improvement. It's also proven beneficial to hold regular team meetings to get frontline feedback and ideas for improvements. In many cases, the people best positioned to recommend process optimizations are those doing the work.
From Optimization to Continuous Improvements
The months following the startup of an automation system are where the low-hanging fruit of optimization is picked and the greatest benefits can be realized. But the e-grocery market is dynamic and constantly changing, so in a sense the optimization process never really ends. Instead, it evolves into a continuous improvement program.

At Swisslog, we have a track record for delivering MFC and EFC automation that meets or exceeds projected results within weeks of startup. And every grocer we have worked with has been able to build on that initial success and improve performance through various optimization strategies. For more insights on how we help grocers automate and optimize fulfillment, read the Swisslog white paper, The E-grocery Evolution: Moving Automation from Strategy to Execution and subscribe to this newsletter to get more insights to help you identify and overcome the overlooked challenges you'll face as you move forward on your e-grocery journey To connect with one of our specialists, contact Swisslog.