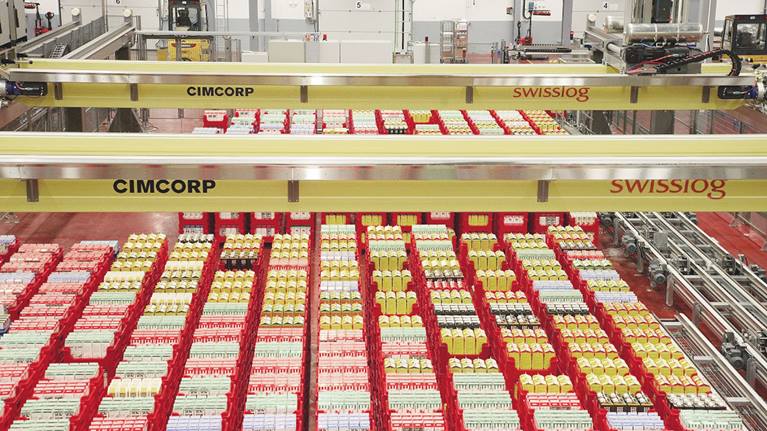 Arla Foods, Sweden: Significantly improved overall troughput and efficiency
Arla Foods produces milk-based products with a revenue over EUR 10.3 billion in 2015. A cooperative owned by 12,700 farmers, its main markets are in Denmark and Sweden. Arla's automated regional distribution center in Jönköping, Sweden improved cold handling of fresh dairy and juice products, and future proofed its intralogisitcs for higher throughput and efficiency.
Order picking by robots
Goods need to be picked and delivered to retailers as quickly as possible.
Roll-in containers and crates are conveyed from on-site production to the cold store on a monorail conveyor.
The buffer storage and order-picking of products delivered in plastic crates is operated by MultiPick robots.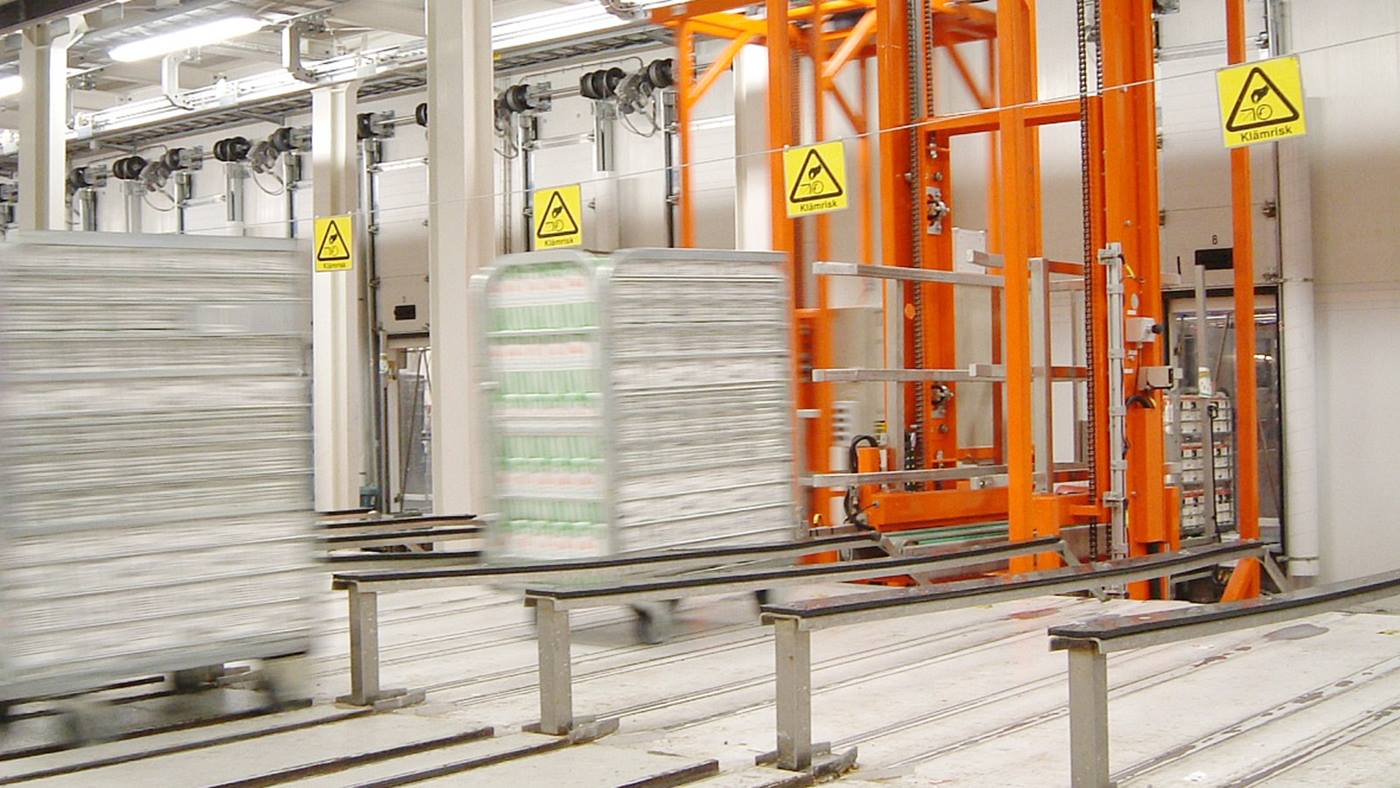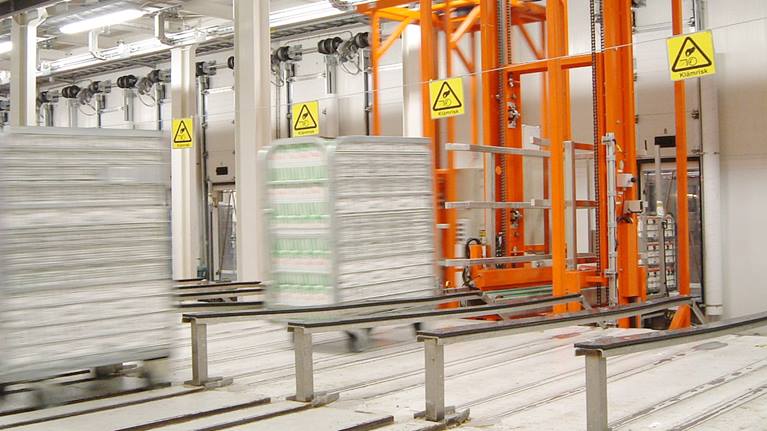 Automated material flow for efficiency
Seven automatic stacker cranes operate to a height of 7m. The racking is arranged double-deep and each crane features a satellite car to shuttle goods to the pick faces.
Swisslog WarehouseManager and AutomationManager control material flow and combine products coming from different picking areas to shipping squares in the dispatch area before loading into delivery vehicles.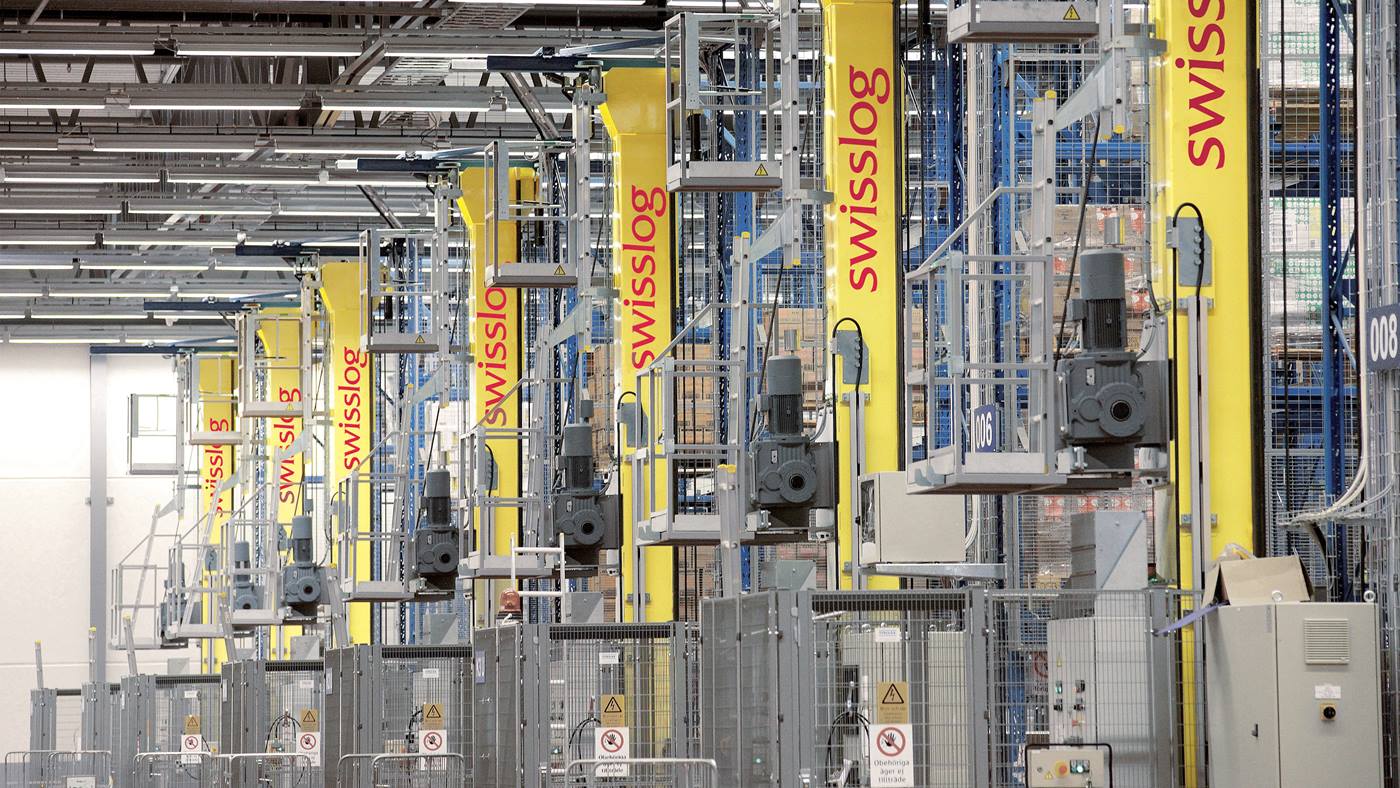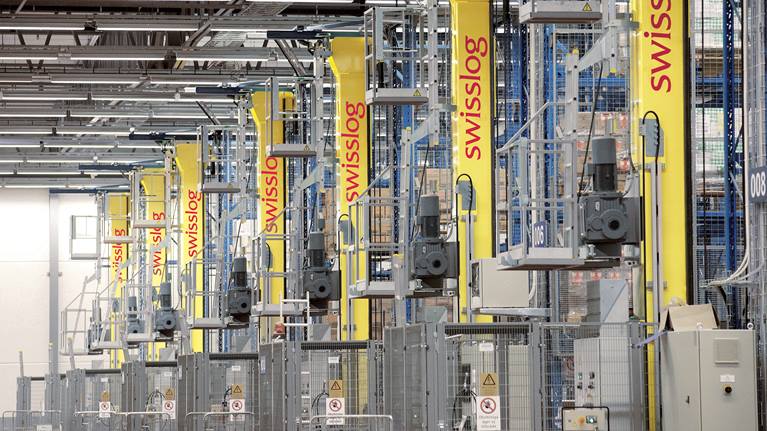 ---
The solution designed for Arla's warehouse and distribution center has improved how we have managed our logistics throughout these last couple of years. Efficient storage along with higher throughput and a more ergonomic picking solution, provides an excellent material flow.
---