Swisslog hosts RWTA Frank Vale Tech Tour 2023
Showcasing space-saving automation solutions to refrigerated warehouse leaders
Swisslog hosted the annual Frank Vale Tech Tour, in association with the peak body of the Australian Cold Chain, the Refrigerated Warehouse and Transport Association of Australia (RWTA), and sponsor of the annual Frank Vale Award, ASKIN Performance Panels.
The 2023 Frank Vale Tech Tour focused on warehouses utilising Automated Storage and Retrieval Systems (ASRS) that have also adopted compact, space-saving automation solutions to maximise their existing operational footprint, and achieve a faster ROI.
The tour took guests to three sites in Sydney, Australia, with each site showcasing dense storage solutions to capitalise on existing warehouse space.

The RWTA Frank Vale Tech Tour is named after Frank Vale, a pioneer of the Australian cold storage and Victorian dairy factory industries. This has been awarded annually since 1993 and acknowledges talented young people within the industry, who have demonstrated to their employers that they have the potential to become future leaders and make a positive contribution to the development of the Australian Cold Chain Industry.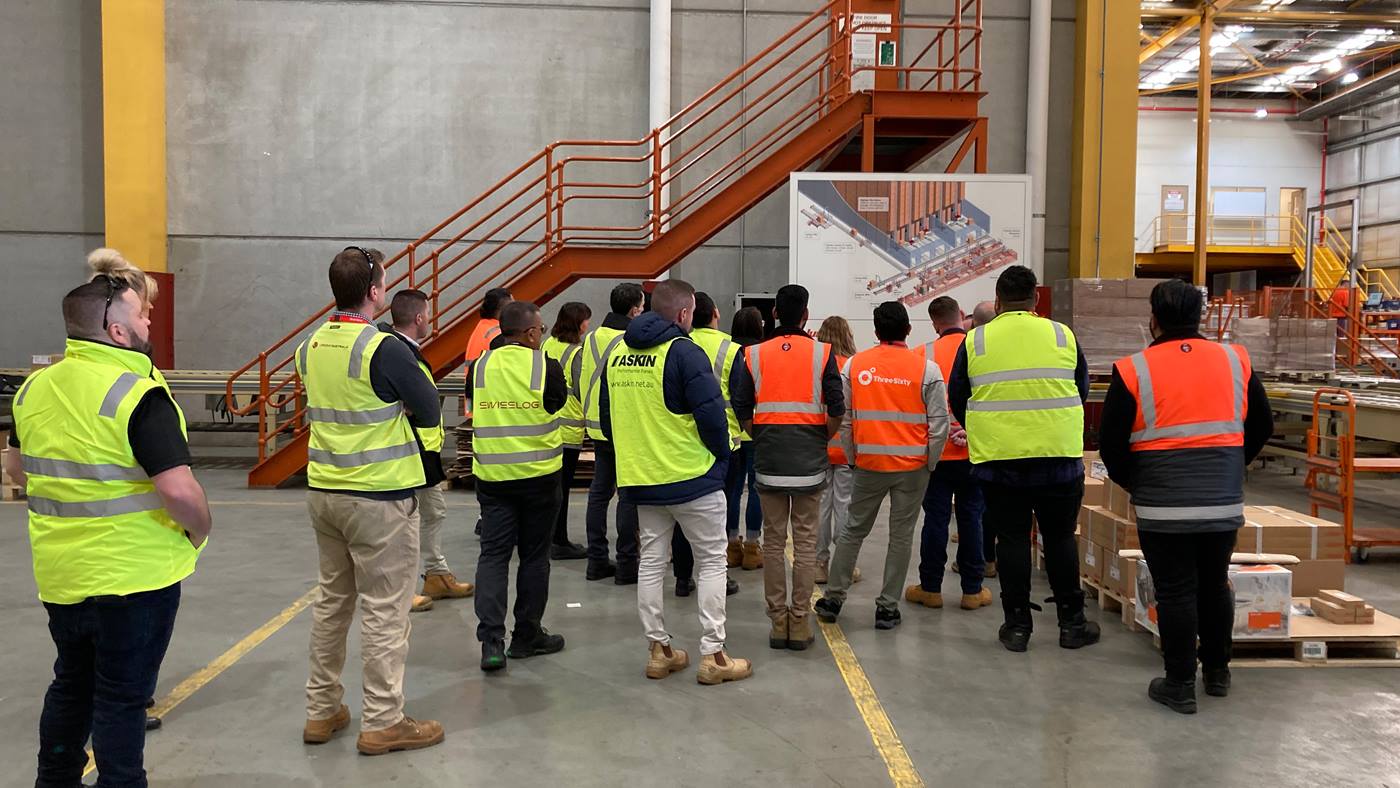 "With industrial land prices continuing to rise and space being at a premium, companies are looking to maximise the use of their existing space, because this offers a more attractive ROI," said Swisslog Head of Sales and Consulting, Sean Ledbury.
"It can also be tempting for a company experiencing growth to look at establishing an additional warehouse to cope with demand. But the capital expenditure and ongoing costs mean payback can take a long time. Instead, many food and beverage, e-commerce, retail, and industrial companies are finding that compact automation solutions can deliver the storage they need, with a faster ROI, within the same footprint," he said.
RWTA Chief Executive Officer, Marianne Kintzel, said, "Giving future leaders of the Australian Cold Chain the opportunity to see and experience, firsthand, state-of-the-art automation in the cold chain has been invaluable for them. Understanding through this tour what is possible and, indeed, what is already in use nationally is an exceptional, and one-off experience for some of these young leaders in the sector."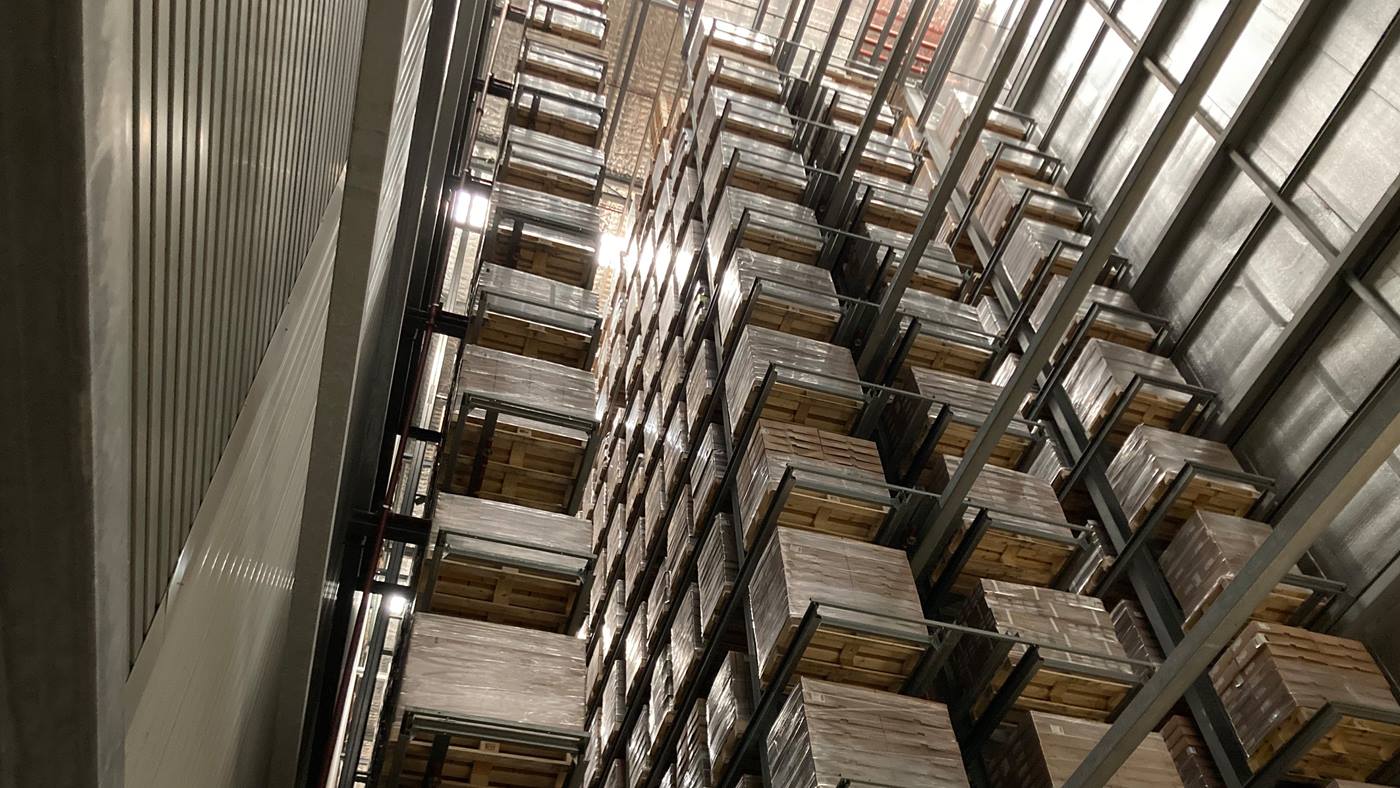 Frank Vale Tech Tour attendees experienced automation sites including:
BevChain– where guests were shown Swisslog's ASCLA award winning PowerStore high density pallet system and monorail in action. BevChain delivers tailored beverage supply chain solutions across Australia and New Zealand. It leads the industry with 22 distribution centres across six states, handling more than 2.5 billion serving units annually. Swisslog's PowerStore solution for BevChain consists of vertical conveyors that accommodate fast and effective pallet movements between levels, RowCarriers that retrieve from, and deliver pallets to, transfer stations at the vertical conveyor, and AisleCarriers that use precision lasers to transport RowCarriers between the vertical conveyor and the designated row.
A major retail giant – where guests were guided through Swisslog's buffer chiller mini-load Tornado cranes, separate pallet live storage systems, and KUKA palletising and depalletising robots.
Blum Australia – where guests were given a first-hand view of Swisslog's Vectura pallet cranes in action. This modular and expandable Automated Storage and Retrieval System (ASRS) is providing an attractive ROI, and the flexibility for future automation expansion as the company expands. Custom furniture fitting specialist, Blum, is renowned for its high quality fittings and soft close mechanism found in many major furniture brands.
"These three diverse sites showcased how space-saving warehouse automation solutions can be tailored to suit unique applications. Swisslog thanks RWTA and ASKIN for collaborating on another successful event, and we look forward to connecting further with the industry," said Ledbury.