Five Tips for Keeping Your Warehouse Healthy in 2021
Here are five actions warehouse managers can take now to maintain high levels of uptime in the coming year and ensure they are prepared for the next peak.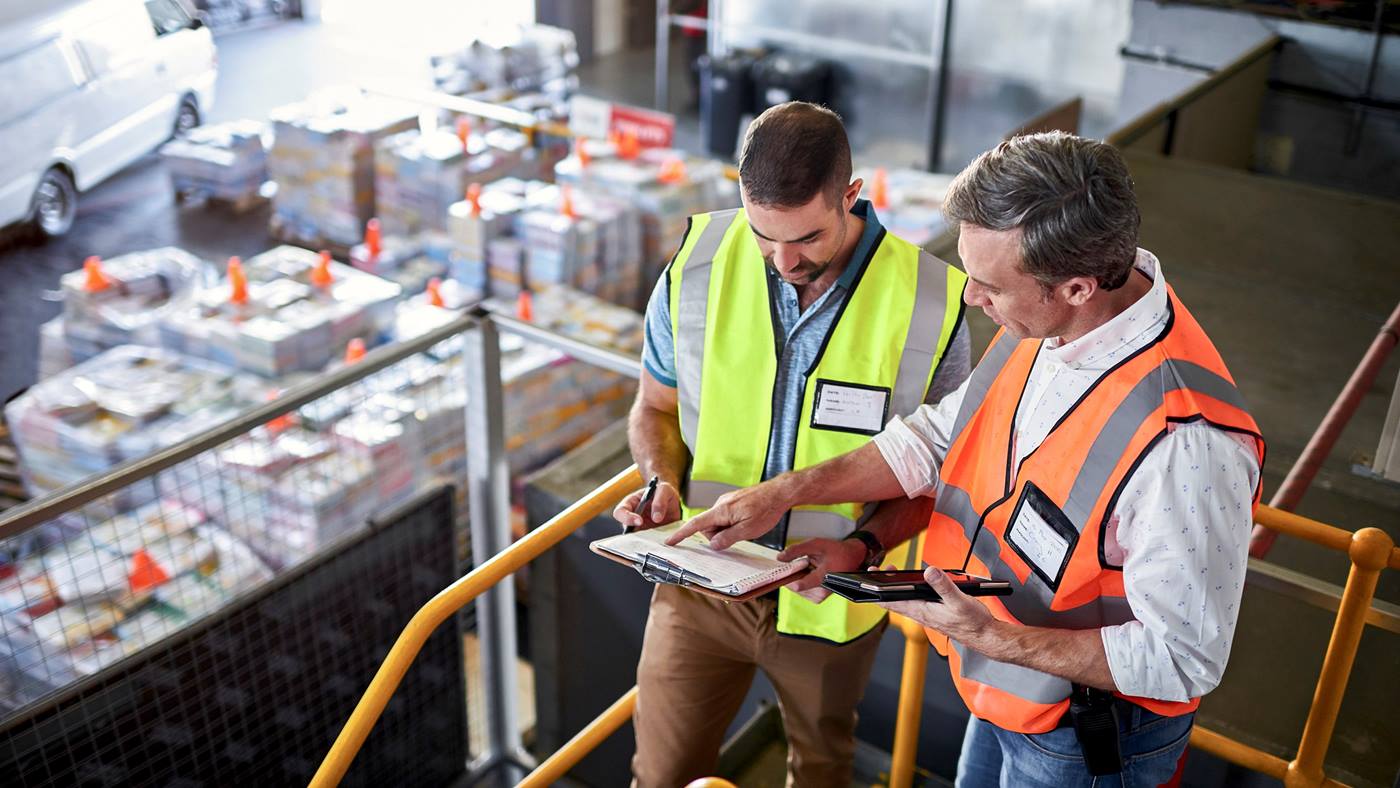 The peak holiday season can be a stressful time for warehouse personnel—and equipment. In many organizations meeting peak demands requires that automation equipment run at maximum capacity, often without regularly scheduled system maintenance. This tendency to defer maintenance due to high demand was even more prevalent in 2020 as many organizations saw above-normal demand for extended periods during the pandemic.
Now, as demand ebbs, it's a good time to evaluate the previous year and address vulnerabilities that may have emerged. Here are five actions warehouse managers can take now to maintain high levels of uptime in the coming year and ensure they are prepared for the next peak.
1.

Get back on schedule with regular maintenance
The first concern is always minimizing downtime. Material handling systems, like any mechanical system, require regular maintenance to stay in peak operating condition and minimize the risk of unexpected failures. It isn't always practical to schedule maintenance during peak periods, but it is important not to wait too long to get back on schedule once demand drops to more manageable levels. That makes the early part of the year an ideal time to get back on schedule and catch up on needed preventive maintenance.
This same philosophy holds true for software and IT systems. The beginning of a new year is a good time to evaluate the health of IT systems and perform basic maintenance, such as defragmenting databases and ensuring software is up to date with the latest patches. If these tasks are a continual challenge for your organization, it's also a good time to consider making the transition to a managed services relationship with your automation supplier.
Managed services can free up internal resources from the responsibility of maintaining a dynamic software platform and the IT assets that support it. With Swisslog IT Managed Services our experts assume responsibility for managing all of the IT systems and software required to keep your equipment running at peak performance. With services ranging from patch management to complete "blackbox" infrastructure management with disaster recovery validation, you can tailor the level of support to the needs of your organization.
2.

Identify opportunities to unlock value
While the peak season is still fresh in your mind, take some time to assess what worked well and where there are opportunities for improvement. Did you experience higher than expected break-fix events during the peak season? Did bottlenecks emerge as volumes ramped up?
For systems that have been in operation for multiple years, it may be time for a system expansion, leveraging the modularity of your automation system to add more robots, pick stations or storage capacity. For newer installations, the issues may be related to legacy processes that haven't been fully aligned with the automation system. Starting discussions with your automation supplier on these issues early in the year can help ensure they are resolved before the next peak season.
3.

Identify needed parts and obsolete components
The worst time to figure out whether you have the right spare parts on hand is when you need them. That's why the beginning of the year is an excellent time to audit your parts inventory and make sure you have what you need while also clearing out any dead stock.
Key components within your automation infrastructure may also be facing obsolescence—or already obsolete. Control system manufacturers are constantly evolving their systems and introducing new models to replace existing components. Make sure your CMMS is updated with the new components and that differences between the new components and those they replace that may require engineering modifications are identified.
4.

Evaluate new maintenance technologies
Maintenance practices continue to evolve with technology. Business intelligence tools, for example, can enable more efficient and effective system maintenance. Swisslog's Availability Manager, part of our
SynQ Software platform,
calculates system availability across different flows, such as picking or inbound, and presents a holistic view of availability at a glance. Event Manager, also part of SynQ, provides fast and automatic troubleshooting alerts to enable early detection of events that could result in downtime.
Another relatively recent development is the use of augmented reality to provide maintenance support. Using special AR headsets, on-site technicians can open pre-configured self-service tutorials and get
remote, hands-free guidance and support from Swisslog technical experts
. Using AR often enables issues to be resolved faster and eliminates the need for a technician to travel to your site. Now is a good time to invest in AR technology and work with your supplier to get comfortable using it.
With turnover rates remaining high in warehouses today, the need for training is constant. Ask your automation supplier about the availability of learning management systems that simplify the task of keeping maintenance personnel up to date on best practices and onboarding new operators.
For warehouse management, the beginning of the year can be a time to recharge batteries and possibly get some much-needed rest and relaxation. For automation systems, it's a time to restore health by catching up on needed maintenance and addressing the core issues that limit performance.
Swisslog customer service is always available to provide the support you need to maintain system health and the expertise to help you unlock the full value of your systems.