Beyond Order Picking: Managing Consolidation and Staging in E-grocery Fulfillment
In this post, you will learn the downstream systems processes that support automation and are critical to your ability to serve customers.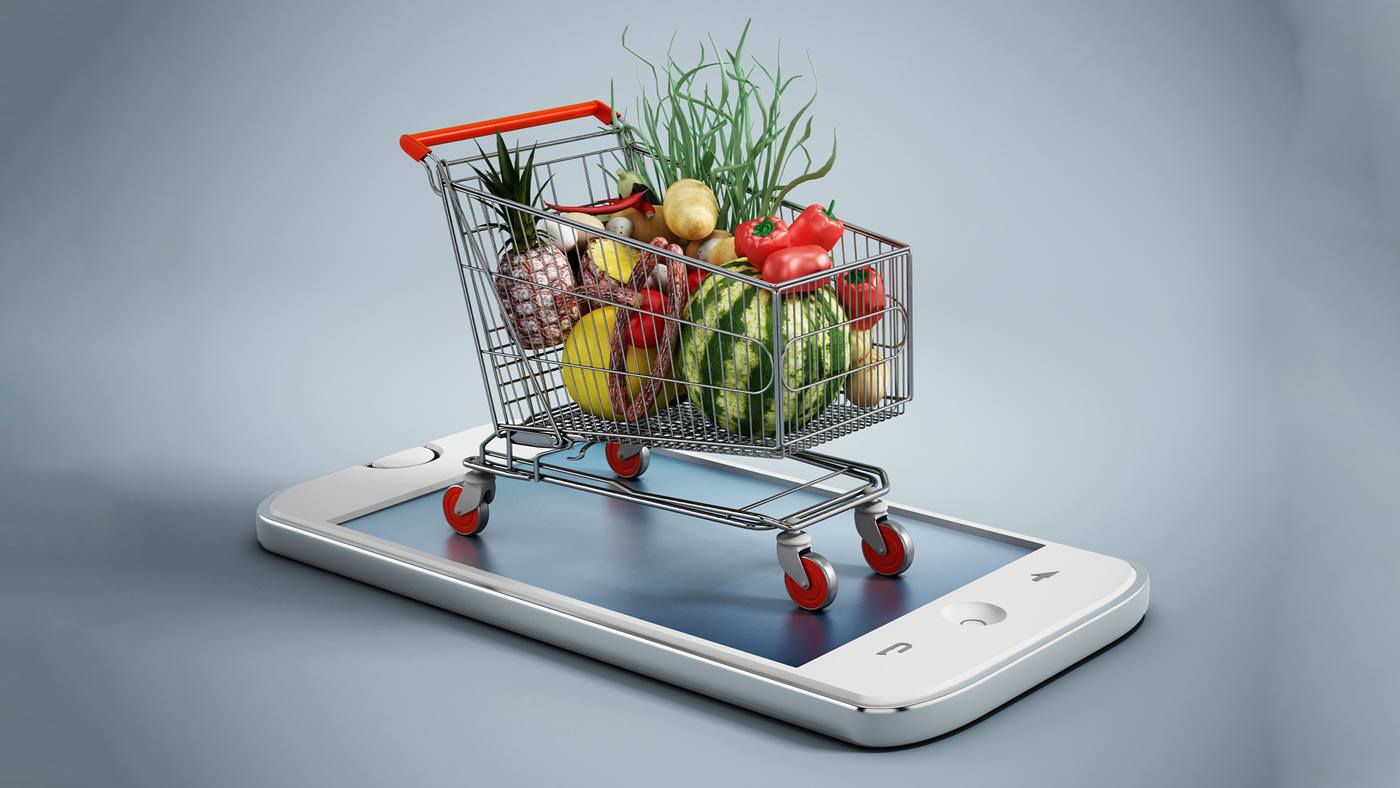 This post continues our series on overlooked challenges that can make or break e-grocery automation. It focuses on the downstream systems and processes that support automation and are critical to your ability to serve customers.

As we noted in the original post, e-grocery automation has advanced significantly in the last several years. There's no longer much debate about what automation technology is best suited for picking e-grocery orders, and the processes for configuring automation based on inventory requirements and order volumes are well established. The next phase in this evolution is ensuring efficient management of order consolidation and staging, which, if not addressed early in the design process, can create bottlenecks and add to fulfillment costs.

Where modular automation systems like AutoStore can be configured to the size and throughput requirements of a wide range of e-grocery fulfillment centers (EFCs), order consolidation processes—and the degree to which they can be automated—are influenced by available space, order volumes and the last mile options a grocery is planning to support. Consolidation gets much more complex when EFCs are supporting a combination of curbside pickup, home delivery by gig workers, home delivery by fleet van and hub-spoke transfers to nearby retail stores.

Here are three approaches to consolidation to consider when planning an EFC.

1. Manual Consolidation
One of the factors that makes e-grocery fulfillment more complex than other types of e-commerce is the number of zones from which products are picked to support a particular order. In an automated EFC, you're likely to have components of an order coming from chilled and ambient automation, and manual pick zones for frozen foods, fast-moving ambient and chilled products, and bulk and specialty items.

For EFCs with lower order volumes, products from each of these zones can be consolidated simply by having each picker transport their products on carts to a consolidation area. This can reduce the space required for the EFC and the investment required to automate fulfillment and may prove effective for grocers offering only curbside pickup. But it can be difficult to manage when multiple last mile options are supported. It also reduces the productivity of pickers, increases order cycle times and can be difficult to scale to support peak order periods. Grocers who employ this strategy should consider how they could implement some form of automation in the future if they outgrow manual consolidation.

2. Semi-automated Consolidation
Where space is available, conveyors can be a cost-effective approach for consolidating products from different pick zones. With this strategy, pickers can stay in their zones and load their portion of an order onto the conveyor, which brings products from all zones together for manual consolidation.

This strategy balances picker productivity with capital costs and is the approach used by The GIANT Company in their Philadelphia EFC. Orders picked from ambient and chilled AutoStore systems and three manual pick zones are brought together by conveyor to a merge point where they are manually consolidated and staged for loading onto delivery vehicles.

Another enhancement of this approach is to apply put-to-light and pick-from-light technology to order consolidation in temperature-controlled flow racking to provide additional buffer time of completed orders.

3. Automated Consolidation
For larger EFCs with high order volumes, automating order consolidation can be an effective strategy. Shuttle systems have proven to be an ideal consolidation engine for e-grocery automation and are being paired with AutoStore systems to support automated fulfillment and consolidation. Systems such as Swisslog's CycloneCarrier provide the speed and flexibility to gather order components from multiple pick zones, consolidate the order and then release it on demand in the proper sequence. This can be particularly beneficial for EFCs coordinating orders for pickup, home delivery and delivery to retail stores.

All pick zones are connected to the consolidation engine by conveyor to integrate automated picking and consolidation and, ideally, control for both the picking and consolidation engines is provided by a single software platform, as is possible with Swisslog's SynQ software. SynQ provides full inventory management capabilities and can orchestrate activities across the two systems as well as manual picking operations. Having a single platform controlling all order fulfillment activities also ensures a common user interface across systems and processes, reducing time-to-productivity for new hires and enhancing workforce flexibility.

Adding a second stage of automation to an EFC adds to capital costs and space requirements, but streamlines downstream processes, reduces labor demands and enables throughputs and service level commitments that can't be achieved with other strategies.


Getting it Right the First Time
A lot has been learned about e-grocery fulfillment in the last several years and one of the most important lessons has been that treating consolidation as a process that must be factored into EFC design—and automated where appropriate—is critical to meeting cost, throughput and customer service objectives.

For more insights on how we help grocers automate fulfillment, read the Swisslog white paper, The E-grocery Evolution: Moving Automation from Strategy to Execution and subscribe to this newsletter to get more insights to help you identify and overcome the overlooked challenges you'll face as you move forward on your e-grocery journey To connect with one of our specialists, contact Swisslog.