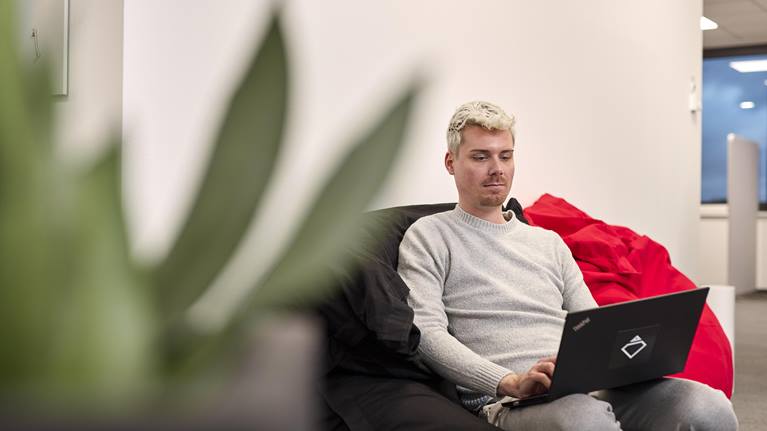 SynQ Product Specialist
den 2 maj 2019
Our global Software Product Management team is looking for a versatile person ready to take an exciting endeavor within the triangle of product development, project management and consulting. We have 4 openings to be based in Kelana Jaya, Malaysia office.
Sammanfattning
Petaling Jaya, Malaysia

Software

Regular/ Permanent/ Full-time
Dina arbetsuppgifter
As a Product Specialist, you are the expert who knows all the latest features the SynQ platform is offering. With your communication skills and your technical background, you bridge the gap between development and software consultants (business analysts) and other stakeholders in our regions. You will be in constant contact with our realization units worldwide and act as their coach on how to apply the product best to meet customer requirements. You are an ambassador of standardization and harmonization and yet you drive innovation. You are taking back regional inputs and initiate development projects for extending the base product. You define the requirements, you document use cases and you assist the engineers in implementing them. Together with dedicated software testers, you validate the deliverables and you support their roll-out in providing consultancy to our pilot customers. You elaborate training material and you provide product trainings. You produce suitable auxiliary material such as a competitor analysis or marketing material and you take an active part at trade shows or conferences.

Vad du tar med dig till oss
An advanced college / university degree in computer science or comparable
Excellent communication and documentation skills
Ability and willingness to think "big" – customer and service-oriented – but capable to also get "the details" clarified
Qualification in requirements engineering
Experience as business analyst, consultant or product manager desired
Knowledge of warehousing and distribution processes desired
Fluency in English(-)
The preferred place of work is at the office in Petaling Jaya (Malaysia) or one of our subsidiaries in Europe.
Vårt löfte
Swisslog erbjuder dig möjlighet till personlig utveckling när du gemensamt med oss förverkligar vår mission: Att permanent förändra framtidens intralogistik med robotbaserade och datastödda lösningar som skapar unik kundnytta. Vi är stolta över vårt schweiziska arv, men våra produkter och tjänster efterfrågas på en global marknad. Vi förväntar oss inte perfektion, utan istället Collaboration, Commitment, Clarity och Competence (våra kärnvärden) från alla medarbetare. I gengäld erbjuder vi dig att vara med och driva på de tekniska lösningar som kommer att förändra framtiden.
Mycket god laganda
Om Swisslog
Swisslog skapar #framtidens #intralogistik. Som en del av KUKA-gruppen utvecklar vi innovativa tekniska lösningar som kommer att förändra världen. Vårt team består av 2 000 experter från 50 länder. Till kundkretsen hör några av världens största och mest spännande varumärken. Vårt gemensamma mål är att revolutionera intralogistiken på ett smart sätt och med nya angreppssätt. Med flexibla #robotbaserade och #datastödda automationslösningar effektiviserar vi försörjningskedjan och driver på industrin. #Bli en del av vårt team och förverkliga dina idéer!