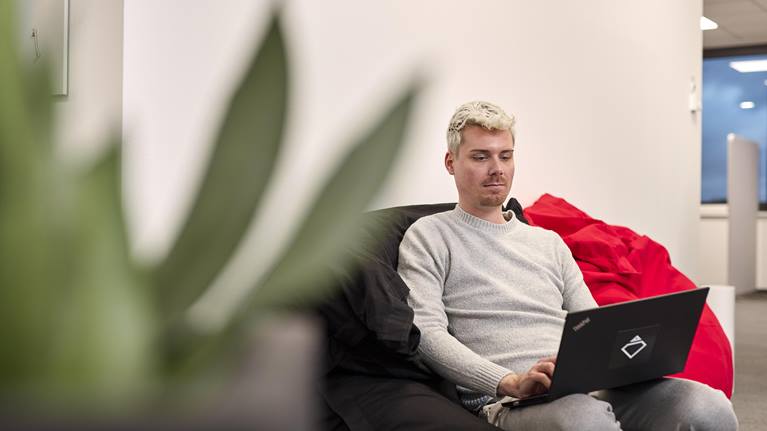 Scrum Master
den 9 juni 2021
Guide team and organization on how to use agile/scrum practices and values.Evolve the scrum maturity of the team and organization and coaching the team to higher levels of maturity, at a pace that is sustainable and comfortable for the team and organization. Responsible for the facilitation of daily stand-ups, sprint planning, sprint demos, retrospectives, reviews and decision-making processes to ensure quick inspection and proper use of adaptation process. Remove and/or guide the team to remove impediments by finding the right personnel to remove the impediment. Provide support to the team using a servant leadership style whenever possible and leading by example.Travel required as necessary.

Works with project managers, Quality Manager, Software Manager, team members, and Software Principals. The Scrum Master contributes to complex aspects of a project.

Sammanfattning
Newport News, VA, USA

Software

Regular/ Permanent/ Full-time
Dina arbetsuppgifter
Core tasks

Guide 3-4 Scrum teams on how to get the most of self-organization and filling in intentional gaps left in the agile/scrum frameworks.




Create useful, reliable and practical plans for software development projects.


Support and educate the Product Owner, especially on grooming and maintaining the product backlog.


Build a trusting and safe environment where problems can be raised without fear of blame, retribution, or judgement with an emphasis on problem-solving.


Facilitate getting the work done without coercion, assigning, or dictating the work.


Facilitate discussion, decision making, and conflict resolution.


Assist with internal and external communication, improving transparency, and radiating information.

Vad du tar med dig till oss
Essential

Recognized Scrum Certification
Associates Degree in computer science or technology

Experience working in an Agile environment
Experience at large enterprise level software project


Working knowledge of Jira administration and operations
Excellent verbal/written communication skills
Demonstrated people and leadership skills

Vårt löfte
Swisslog erbjuder dig möjlighet till personlig utveckling när du gemensamt med oss förverkligar vår mission: Att permanent förändra framtidens intralogistik med robotbaserade och datastödda lösningar som skapar unik kundnytta. Vi är stolta över vårt schweiziska arv, men våra produkter och tjänster efterfrågas på en global marknad. Vi förväntar oss inte perfektion, utan istället Collaboration, Commitment, Clarity och Competence (våra kärnvärden) från alla medarbetare. I gengäld erbjuder vi dig att vara med och driva på de tekniska lösningar som kommer att förändra framtiden.
Onboarding
Om Swisslog
Swisslog skapar #framtidens #intralogistik. Som en del av KUKA-gruppen utvecklar vi innovativa tekniska lösningar som kommer att förändra världen. Vårt team består av 2 000 experter från 50 länder. Till kundkretsen hör några av världens största och mest spännande varumärken. Vårt gemensamma mål är att revolutionera intralogistiken på ett smart sätt och med nya angreppssätt. Med flexibla #robotbaserade och #datastödda automationslösningar effektiviserar vi försörjningskedjan och driver på industrin. #Bli en del av vårt team och förverkliga dina idéer!