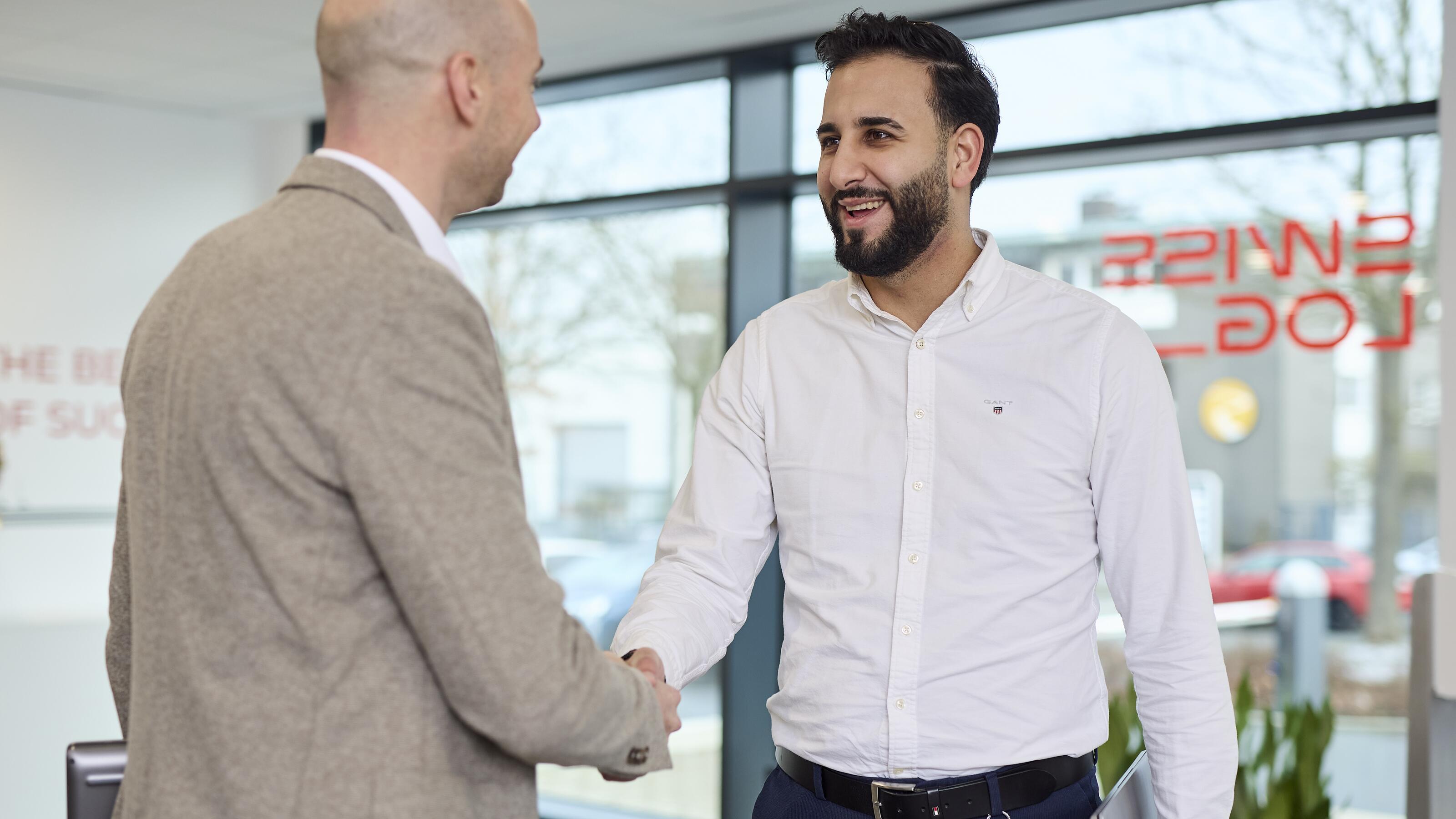 Sales Director / Automation
Mason, Ohio (or remote home office)
den 5 maj 2021
Sammanfattning
Ohio, USA

Sales / Consulting

Employee
Dina arbetsuppgifter
(-)Influence and convince customers and actively build relationships(-)
(-)Identify the decision maker, gate keeper, advisers and operators/users in the sales process and determine their influence in the sales process.(-)
(-)Initiate market research and competitor analysis(-)
(-)Commercial understanding as basis for value based selling (e.g. ROI, payback period, NPV calculations)(-)
(-)Understand the logistics challenges in E-commerce retail(-)
(-)Focus on need of perspective of customer and assuring that they are satisfied(-)
(-)Develop partnerships with unique value proposition to support Swisslog's business(-)
(-)Maintain current network within the material handling and logistic industry(-)
(-)Promote the Company's capabilities to secure sales opportunities(-)
(-)Prepare and hold professional presentations using PowerPoint(-)


Vad du tar med dig till oss
(-)BS in Engineering preferred. MBA is a plus.(-)
(-)5+ years of proven success in selling complex integrated system solutions.(-)
(-)A good understanding of WMS and WCS software applications(-)
(-)Good presentation and account management skills (CRM) are required.(-)
(-)Professional presentation skills(-)
(-)Strong knowledge of MS office applications (Word, PowerPoint, Excel)(-)
(-)2+ years and proven track record in business development in the logistics business environment or integrated systems sales(-)
(-)Experience in sales of warehouse and distribution center automation systems(-)
(-)Good practical understanding of logistics automation software.(-)
(-)Experience in Business Development and good network within Supply Chain and Logistics world.(-)


Vårt löfte
Swisslog erbjuder dig möjlighet till personlig utveckling när du gemensamt med oss förverkligar vår mission: Att permanent förändra framtidens intralogistik med robotbaserade och datastödda lösningar som skapar unik kundnytta. Vi är stolta över vårt schweiziska arv, men våra produkter och tjänster efterfrågas på en global marknad. Vi förväntar oss inte perfektion, utan istället Collaboration, Commitment, Clarity och Competence (våra kärnvärden) från alla medarbetare. I gengäld erbjuder vi dig att vara med och driva på de tekniska lösningar som kommer att förändra framtiden.
Om Swisslog
Swisslog skapar #framtidens #intralogistik. Som en del av KUKA-gruppen utvecklar vi innovativa tekniska lösningar som kommer att förändra världen. Vårt team består av 2 000 experter från 50 länder. Till kundkretsen hör några av världens största och mest spännande varumärken. Vårt gemensamma mål är att revolutionera intralogistiken på ett smart sätt och med nya angreppssätt. Med flexibla #robotbaserade och #datastödda automationslösningar effektiviserar vi försörjningskedjan och driver på industrin. #Bli en del av vårt team och förverkliga dina idéer!
We Offer
Swisslog offers challenging work in a globally networked environment as well as competitive base salary, comprehensive benefits including health/dental and 401k! United efforts of our employees represent the basis for developing and delivering the best solutions for our customers.