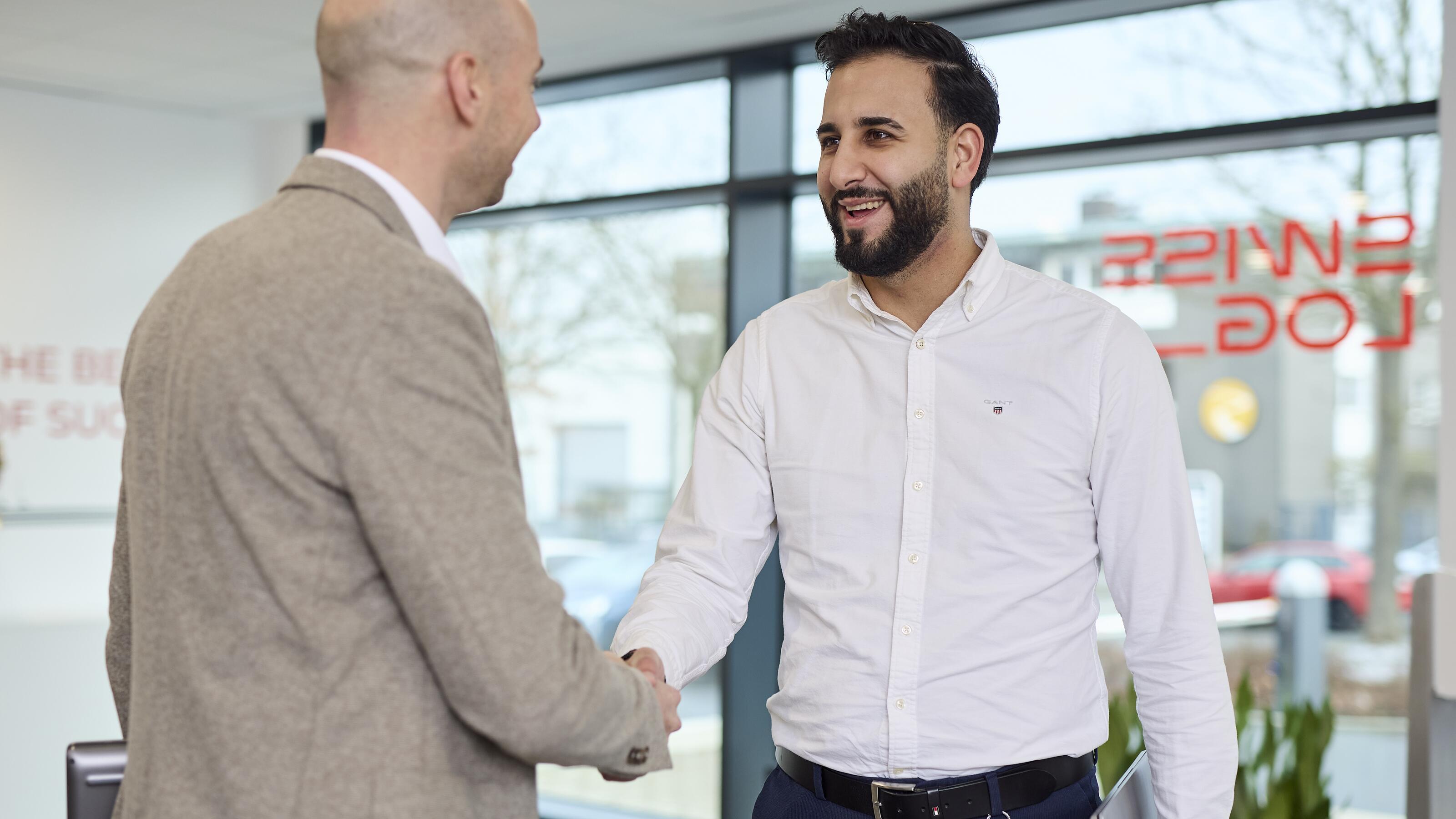 Sales Manager Integrated solutions
den 26 april 2021
Are you looking for an exciting new challenge – one where you can really make a difference? Are you passionate about technology and keen to share your expertise internationally? Step forward and discover Swisslog! Working as part of our #Sales Team with a great team spirit, you will use the power of technology to shape the future of intralogistics for forward-thinking customers. We're offering a talented individual the opportunity to join our incredible team and get the most out of their potential – could it be you?
Sammanfattning
Partille, Sverige

Sales & Account Management

Regular/ Permanent/ Full-time
Dina arbetsuppgifter
We are seeking an ambitious, driven and experienced individual to play a key role in our Sales group with placement in Partille, Gothenburg. You will be responsible for developing the Swedish market including all sales activities as well as leading the Integrated Solution Sales segment of both new and existing customers. You will be responsible for the whole sales process, which means supporting and developing the customer throughout the entire sales project from initial contact up to and including tender negotiations and contracting.

You will be reporting to Head of Sales Nordics and be part of our Nordic sales team, which includes Design & Consulting with head office in Partille, Sweden. You will be working closely with the rest of the organization, mainly together with our colleagues placed in the Nordics, but also in other parts of Europe.

Vad du tar med dig till oss
We are looking for someone with experience from leading complex sales projects with investment-heavy solutions, management, and with an understanding for strategic business development. Preferably you also have experience from warehouse logistics systems and automated material handling solutions. You have a passion for inventory logistics and technical sales, which also includes system design, development and delivery of logistics automation solutions.

It is essential that you are a natural communicator and service minded as well as having a solid business understanding.

• Education at minimum bachelor level, with solid knowledge from technical sales, often with automated warehouse logistics solutions, and with proven good results
• Good experience and knowledge in logistics, business development and management
• Experience from sales project management
• Experience in analyzing data and information, and developing customer solutions
• Good at negotiation and understanding of contracts
• Experience in developing strategies and working hard to achieve set goals
• Very good at communicating orally and in writing in Swedish and English.

• Efficient and can deliver results even under high work pressure
• Strong communication skills; listening and solution oriented
• Trust-building, customer-focused and good at building relationships
• Responsible, has integrity and is loyal
• Flexible, accustomed to working independently and structured



Vårt löfte
Swisslog erbjuder dig möjlighet till personlig utveckling när du gemensamt med oss förverkligar vår mission: Att permanent förändra framtidens intralogistik med robotbaserade och datastödda lösningar som skapar unik kundnytta. Vi är stolta över vårt schweiziska arv, men våra produkter och tjänster efterfrågas på en global marknad. Vi förväntar oss inte perfektion, utan istället Collaboration, Commitment, Clarity och Competence (våra kärnvärden) från alla medarbetare. I gengäld erbjuder vi dig att vara med och driva på de tekniska lösningar som kommer att förändra framtiden.
Fördjupa dina kunskaper och väx
Mycket god laganda
Modern arbetsmiljö
Globala möjligheter
Om Swisslog
Swisslog skapar #framtidens #intralogistik. Som en del av KUKA-gruppen utvecklar vi innovativa tekniska lösningar som kommer att förändra världen. Vårt team består av 2 000 experter från 50 länder. Till kundkretsen hör några av världens största och mest spännande varumärken. Vårt gemensamma mål är att revolutionera intralogistiken på ett smart sätt och med nya angreppssätt. Med flexibla #robotbaserade och #datastödda automationslösningar effektiviserar vi försörjningskedjan och driver på industrin. #Bli en del av vårt team och förverkliga dina idéer!