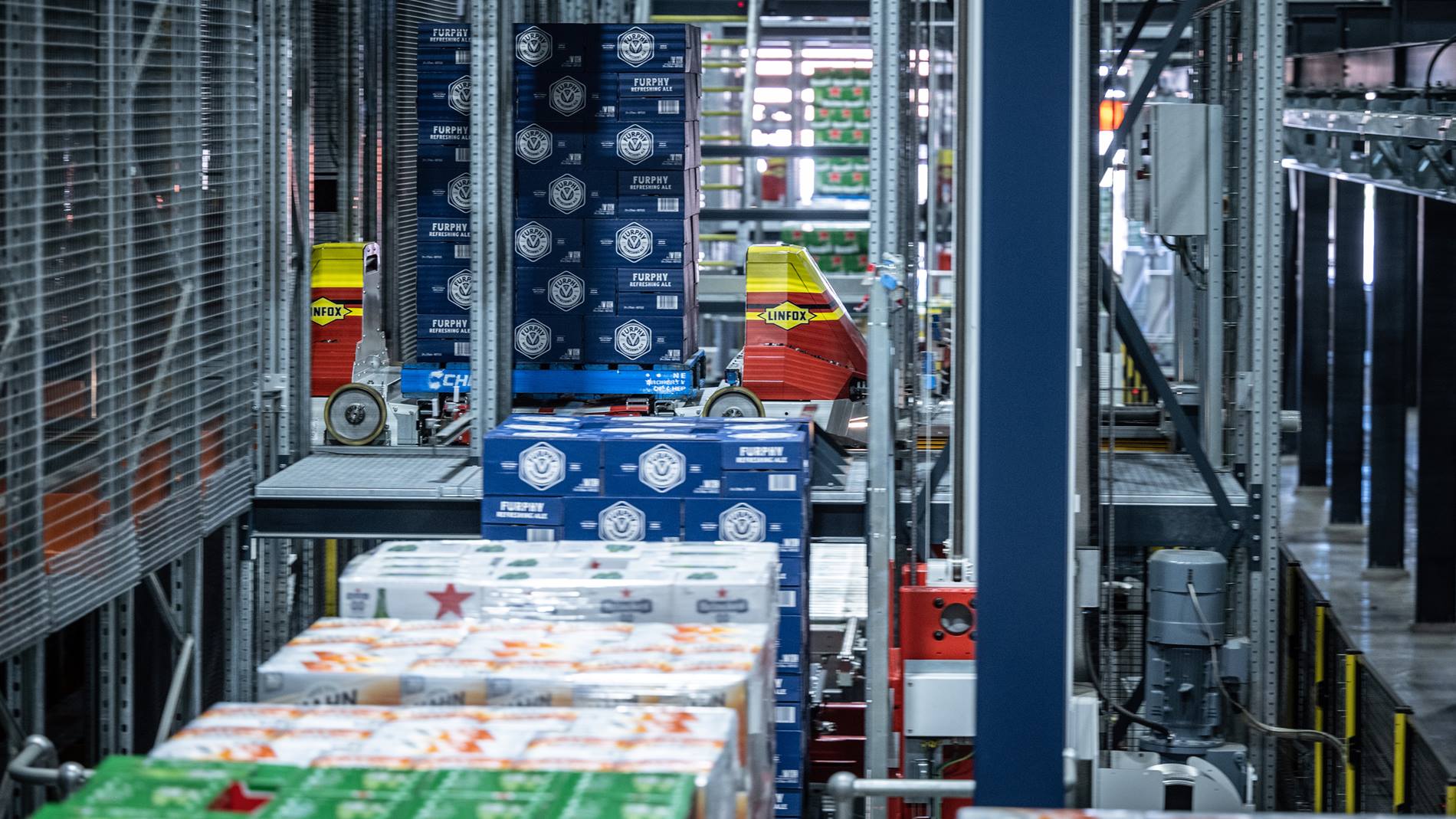 Swisslog Tech Tour show how automation is providing resilience to global supply and production issues
Swisslog, joined forces with the Refrigerated Warehouse and Transport Association of Australia (RWTA), and insulated panel specialists, ASKIN, to showcase the most innovative automation solutions, and how they are helping to safeguard operations from global supply and production issues during the first RWTA Frank Vale Tech Tour.
The RWTA Frank Vale Tech Tour is named after Frank Vale, a pioneer of the Australian cold storage and Victorian dairy factory industries. The tour took guests to four sites in NSW, Australia, that have implemented automation to set themselves up for heightened flexibility and responsiveness to global issues.

"Australia, like the rest of the world, has felt the impacts of the ongoing Covid pandemic, global tensions, and other impacts on supply chains and product availability. Companies that have advanced automation systems in place have been better positioned to adapt to ever-changing circumstances," says Swisslog ANZ Head of Sales and Consulting, Cuong Vo.
"The RWTA and ASKIN were both keen to showcase the industry's best, so that the future leaders in the Australian cold supply chain can gain inspiration for how to solve the problems of the future. Swisslog is excited to be partnering with these two organisations to showcase our advanced data-driven robotics and automation solutions in local Australian installations," he said.

Frank Vale Tech Tour attendees were a mix of industry professionals in the Australian cold supply chain, who were keen to learn more about automation and how it solves challenges faced by a huge range of industries. The tour visited automation sites including: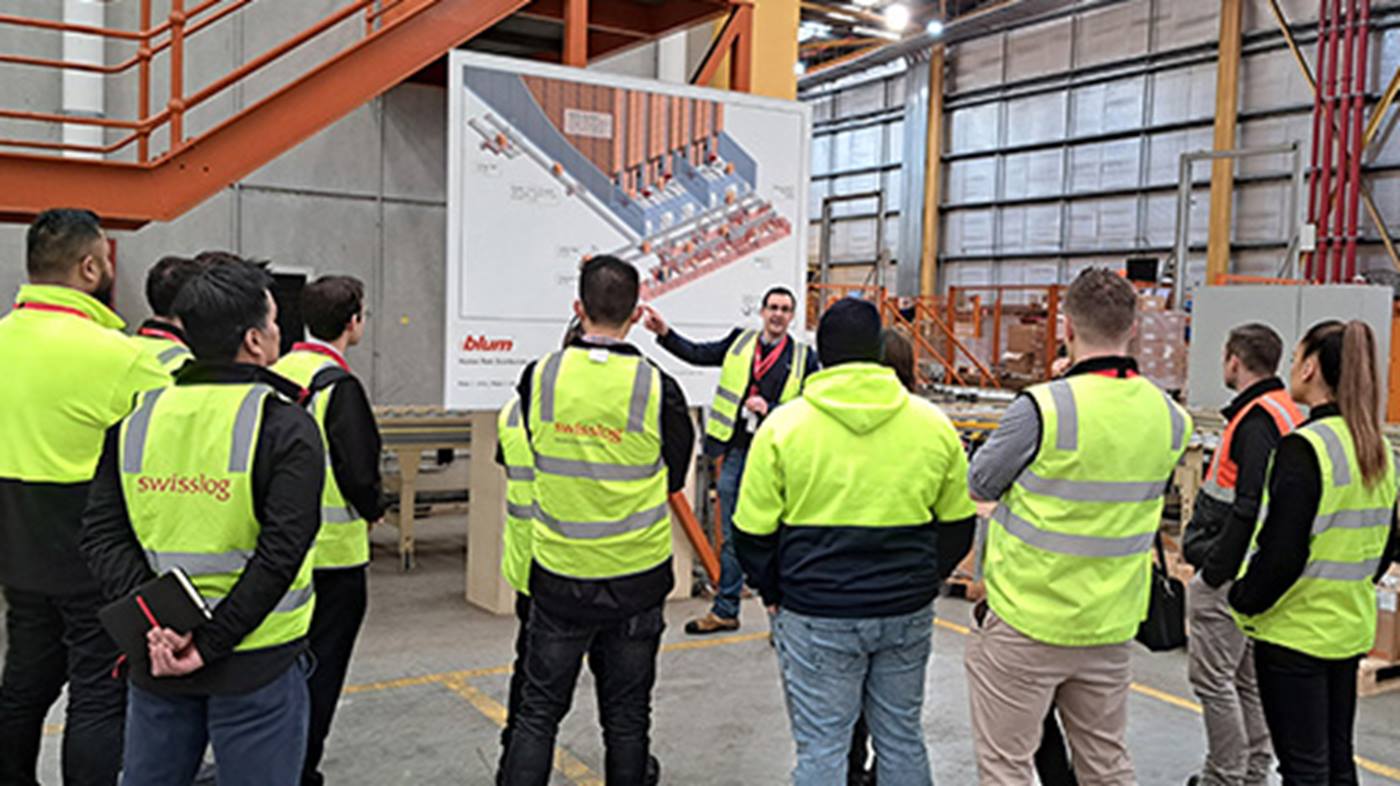 Blum Australia – where guests were given a first-hand view of Swisslog's Vectura pallet cranes in action. This modular and expandable Automated Storage and Retrieval System (ASRS) is providing an attractive ROI, and the flexibility for future automation expansion as the company expands. Custom furniture fitting specialist, Blum, is renowned for its high quality fittings and soft close mechanism found in many major furniture brands.

Linfox – where guests were shown a Swisslog AutoStore space-saving storage and order picking system for small parts. This ultra-high density AutoStore system accommodates more than 20,000 bins of high value consumer product served by 45 robot wheeled bins in an automatic storage and rapid despatch system occupying a floor footprint of just 700 sq m.

BevChain – where guests were shown Swisslog's PowerStore high density pallet system and monorail in action. BevChain delivers tailored beverage supply chain solutions across Australia and New Zealand. It leads the industry with 22 distribution centres across six states, handling more than 2.5 billion serving units annually. Swisslog's PowerStore solution for BevChain consists of vertical conveyors that accommodate fast and effective pallet movements between levels, RowCarriers that retrieve from, and deliver pallets to, transfer stations at the vertical conveyor, and AisleCarriers that use precision lasers to transport RowCarriers between the vertical conveyor and the designated row.

"All these sites gave attendees different insights into the ways automation can boost productivity, and allow flexibility to adapt operations to new changes. Swisslog thanks RWTA and ASKIN for their help and collaboration with this forward-looking automation industry event," said Cuong.