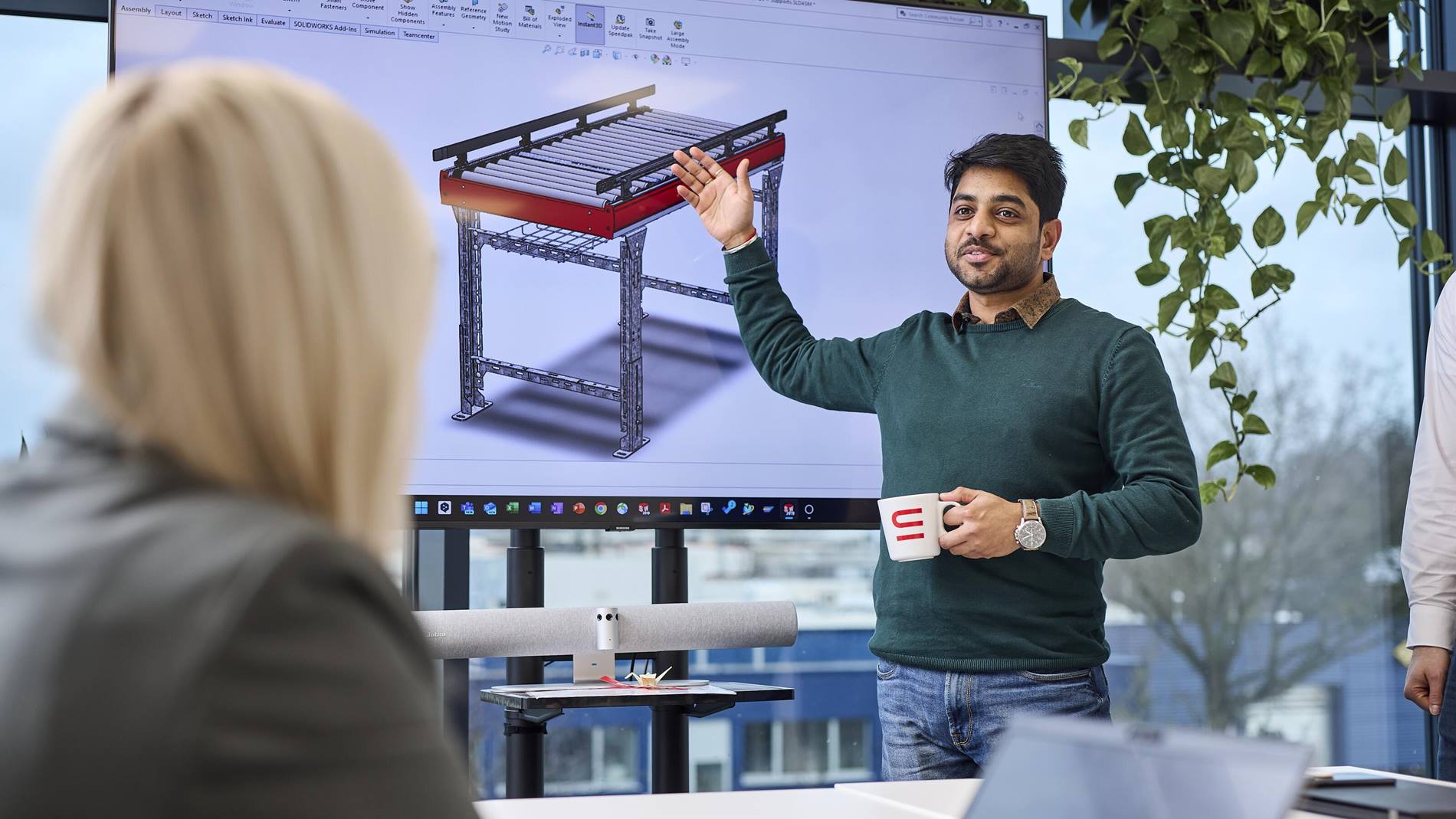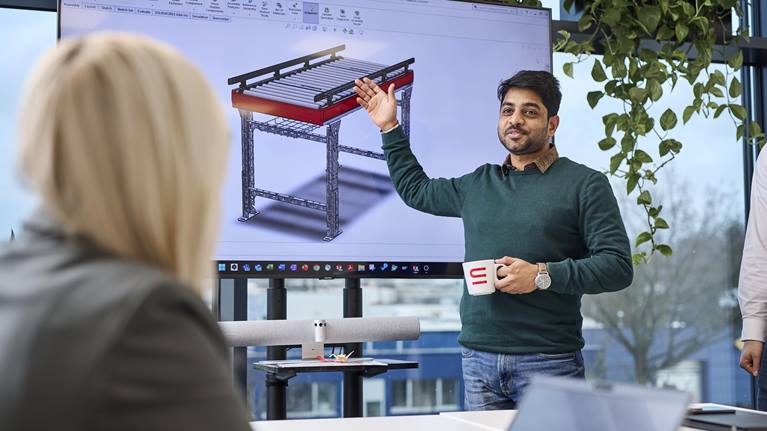 System engineer
Newport News, VA (or Remote)
9. elokuuta 2021
Systems Engineer leads and conducts the pre-sales support activities through the development of concepts, alternates, and strategies to create a comprehensive contract document for small to large and easy to high complexity solutions. Your ability should be to provide superior customer service to a variety of industry verticals: food and beverage, medicine, industrial goods, CPG, retailers, 3PL and more. The preferred candidate will have 5+ years related experience of engineering design projects.
Tiivistettynä
Newport News, VA, Yhdysvallat

Consulting & Solution Design

Regular/ Permanent/ Full-time
Mitä saavutat meillä
Your Tasks
Manage, lead, and develop proposals in design, estimations, documentation quality, on time with precision
Be the primary contact to Sub-contractors and develop Bid Specifications with evaluation of the offer technically, costs and performance
Review technical, cost and contracting aspects of quotes and serve as the main contact for intra-company departments
Lead various process meetings such as technical, cost, and risk reviews
Consult with management and participate in improving procedures, quality, designs, applications, and equipment
Keep abreast of the latest company and industry-wide concepts, product design and developments, and current costing
Travel to meet customers and suppliers
Participate in customer contacts and present solution or products
Mitä tuot meille
Your Profile
Required
4 Year Engineering Bachelor's Degree preferably Industrial, Mechanical, Electrical or equivalent
Minimum of 2-3 years engineering work experience preferably with the application of material handling solutions
Proficient knowledge of Microsoft Office Suite and AutoCad. 3D drawing programs is a merit.
Occasional travel is required in this position. Usually trips are planned and are of short duration
Preferred
A commitment to engineering excellence targeting customer centricity
Effectively communicate and partner with teammates and colleagues verbally as written
Efficient time management and organization skills
Delivers sustainable results, stays focused even in challenging situations to overcomes obstacles
Flexible and analytic to adapt to same-day and next-day changes to project scope and location
Successfully applies knowledge of fundamental concepts, practices, and procedures of particular area of specialization
Good understanding of the application of material handling equipment
Lupauksemme
Swisslog tarjoaa sinulle mahdollisuuden henkilökohtaiseen kehittymiseen samalla kun työskentelet kanssamme uraauurtavan tavoitteen parissa: intralogistiikan tulevaisuuden muuttamiseksi luomalla robottipohjaisten ja tietosuojattujen ratkaisujen aikakauden, jolle on ominaista huomattava asiakastyytyväisyys. Olemme ylpeitä sveitsiläisistä juuristamme, mutta tarjoamme mahdollisuuksia ympäri maailmaa. Emme odota täydellisyyttä, vaan yhteistyökykyä, sitoutumista, selkeyttä ja osaamista (ydinarvomme) kaikilta työntekijöiltämme. Me puolestamme tarjoamme mahdollisuuden olla osana eteenpäin ajavaa voimaa sellaisten ratkaisujen takana, jotka muuttavat tulevaisuutta.
Kasva kanssamme
Joustavat työmahdollisuudet
Monimuotoisuus ja inkluusio
Poikkeuksellinen ryhmähenki
Nykyaikainen työympäristö
Uusin teknologia
Tietoja Swisslogista
Swisslog muokkaa #intralogistiikan #tulevaisuutta. Osana KUKA-yhtiötä työskentelemme uusimpien teknologioiden parissa, jotka muuttavat maailmaa. Tiimiimme kuuluu 2 000 asiantuntijaa 50 maasta, joiden asiakkaina on joitakin maailman suurimpia ja innostavimpia merkkejä. Työskentelemme yhdessä älykkäällä tavalla ja uusista näkökulmista saadaksemme aikaan intralogistiikan vallankumouksen. Joustavilla #robottipohjaisilla ja #tietosuojatuilla automaatioratkaisuillamme tehostamme hankintaketjua ja kehitämme teollisuutta. #liitytiimiimme ja herätä ideat henkiin!
We offer
Swisslog offers challenging work in a globally networked environment as well as competitive base salary, comprehensive benefits including health/dental and 401k! United efforts of our employees represent the basis for developing and delivering the best solutions for our customers.