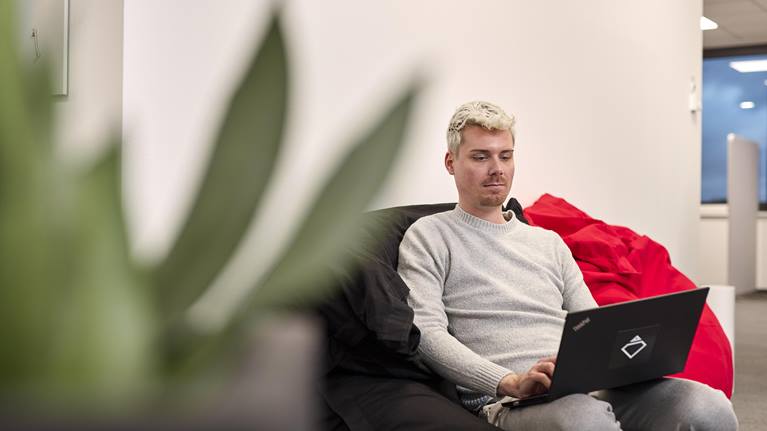 Senior Java / JEE Software Developer
Location: Kelana Jaya, Petaling Jaya
5. kesäkuuta 2017
The R&D software development team is currently expanding and we are looking for two talented individuals who are technically sound in Java/JEE software development to join the existing team. This team collaborates closely with the R&D team in Switzerland to design and implement the company's flagship warehouse management system: SynQ. You'll find this position challenging yet fulfilling and rewarding.
Tiivistettynä
Petaling Jaya, Malaysia

Software

Regular/ Permanent/ Full-time
Mitä saavutat meillä
Responsible for the design and development of the Company's next generation Warehouse Management System, Visualization and Control system.
Responsible for creating new components for standard frameworks and product either on his/her own or in a small team.
Involved in delivering defined parts of project including design, implementation, testing, integration and documentation in accordance with design requirements, QA rules and guideline.
Assists other units/departments in realizing projects.
Responsible in maintaining awareness of new and related technologies.
Document developed software applications and tools.
Analyze Kernel and component requirements to define and build test cases
Analyze Kernel and component designs to define and build test cases
Perform the release testing to certify compliance to the release test prior to release
Deliver defined parts of a project, including design, implementation, testing, integration (in-house) and documentation
Periodic (minimum once per year) review with software quality manager to ensure quality compliance
Periodic (minimum once per year) review of test environment metrics to ensure that they are bringing the value required
Mitä tuot meille
Obtained a Bachelor's Degree in Software Engineering or any equivalent degree with at least 5 years of relevant experience
Fluent English in speaking and writing
Deep software engineering knowledge
Deep logistics application knowledge
Deep quality and development process knowledge
Logistics know-how for automated and manual solutions
Knowledge in SQL, OO, Java and JEE solutions
Knowledge in developing solutions on Oracle databases
Deep software development and realization experience
Experience in Logistics and automated logistics solutions
Plans and organizes multiple tasks and projects
Takes responsibility for his/her actions
Willingness to work extra hours during peak times
Lupauksemme
Swisslog tarjoaa sinulle mahdollisuuden henkilökohtaiseen kehittymiseen samalla kun työskentelet kanssamme uraauurtavan tavoitteen parissa: intralogistiikan tulevaisuuden muuttamiseksi luomalla robottipohjaisten ja tietosuojattujen ratkaisujen aikakauden, jolle on ominaista huomattava asiakastyytyväisyys. Olemme ylpeitä sveitsiläisistä juuristamme, mutta tarjoamme mahdollisuuksia ympäri maailmaa. Emme odota täydellisyyttä, vaan yhteistyökykyä, sitoutumista, selkeyttä ja osaamista (ydinarvomme) kaikilta työntekijöiltämme. Me puolestamme tarjoamme mahdollisuuden olla osana eteenpäin ajavaa voimaa sellaisten ratkaisujen takana, jotka muuttavat tulevaisuutta.
Poikkeuksellinen ryhmähenki
Tietoja Swisslogista
Swisslog muokkaa #intralogistiikan #tulevaisuutta. Osana KUKA-yhtiötä työskentelemme uusimpien teknologioiden parissa, jotka muuttavat maailmaa. Tiimiimme kuuluu 2 000 asiantuntijaa 50 maasta, joiden asiakkaina on joitakin maailman suurimpia ja innostavimpia merkkejä. Työskentelemme yhdessä älykkäällä tavalla ja uusista näkökulmista saadaksemme aikaan intralogistiikan vallankumouksen. Joustavilla #robottipohjaisilla ja #tietosuojatuilla automaatioratkaisuillamme tehostamme hankintaketjua ja kehitämme teollisuutta. #liitytiimiimme ja herätä ideat henkiin!
WE OFFER
13-month contractual bonus
Annual performance bonus
15% EPF contribution by Company
Comprehensive medical insurance coverage (Group PA, Healthcare, Term Life, Travel)
5-days week
Annual medical screening program
Entertainment & Wellness facilities