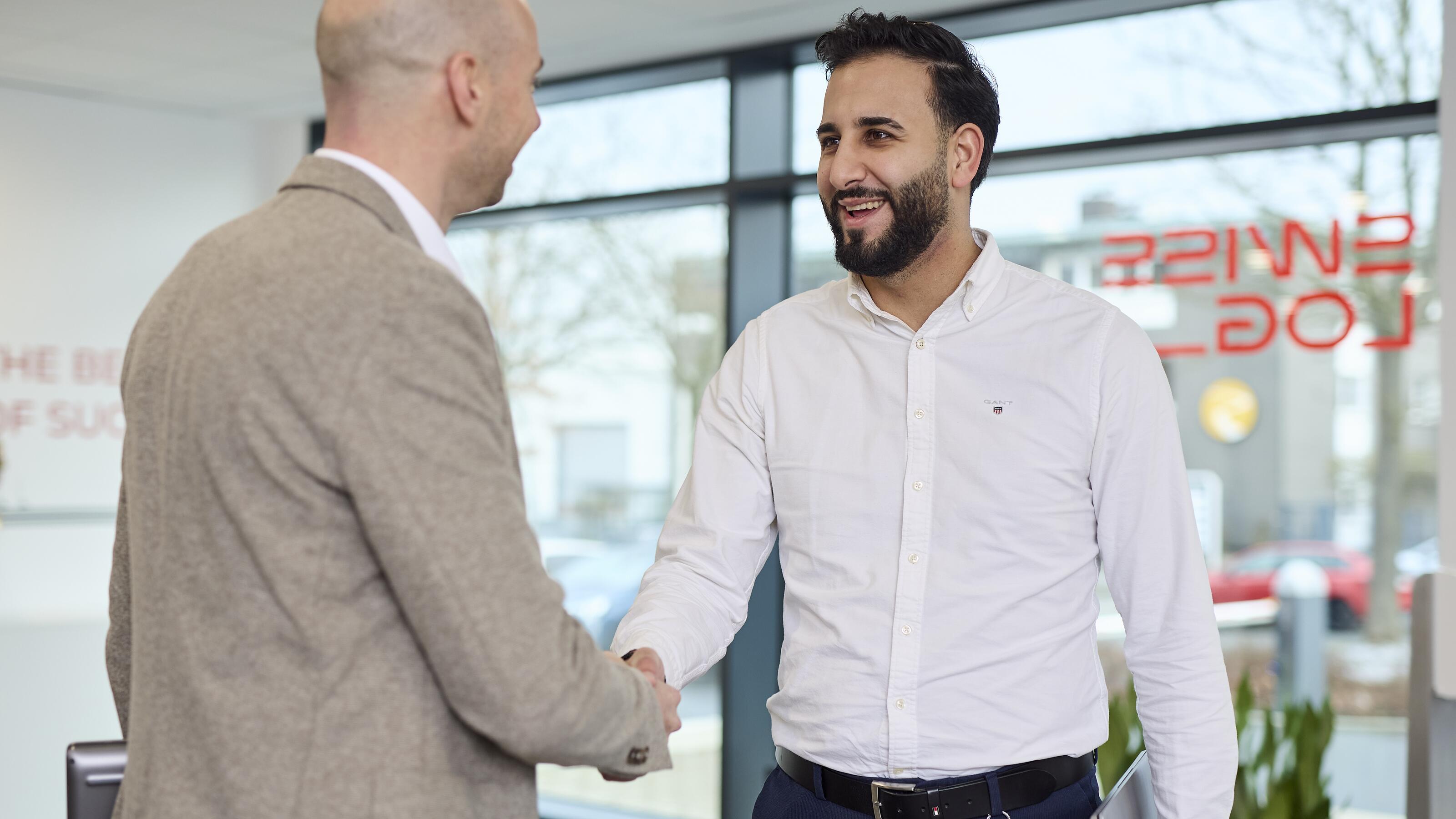 Sales Manager - Autostore
Milan or Maranello
29. tammikuuta 2021
Are you looking for an exciting new challenge – one where you can really make a difference? Are you passionate about technology and keen to share your expertise internationally? Step forward and discover Swisslog! Working as part of our #sales team with a great team spirit, you will use the power of technology to shape the future of intralogistics for forward-thinking customers. We're offering a talented individual the opportunity to join our incredible team and get the most out of their potential – could it be you?
Tiivistettynä
Milano, Italia

Sales & Account Management

Regular/ Permanent/ Full-time
Mitä saavutat meillä
As a Sales Manager you will take care of the expansion of our business activities in Italy regarding Swisslog`s AutoStore business.
AutoStore is an Automated Storage and Retrieval System. It is the fastest and ultimate order-fulfillment solution and market leader in storage density. It also helps our customers reduce their environmental footprint and contribute to sustaining our planet. AutoStore received the Supply & Demand Chain Executive Green Supply Chain Award in 2018 and 2019.
You will generate new customer contacts and represent Swisslog as a partner for automated logistics solutions. You will also expand and strengthen relationships with existing customers, develop strategic account plans and take a leading role in their implementation. You are highly customer-oriented and know the processes and needs of our customers.
Together with a team of product specialists and logistics consultants, you will develop innovative logistics solutions. You work closely with the customer and orchestrate the colleagues involved in the sales process in a goal-oriented manner. In negotiations you are persuasive and have the ability to close deals.
You will be part of a successful European team reporting to the VP of Swisslog Autostore.
Mitä tuot meille
We are looking for a self-sufficient individual with a broad technical interest, a passion for business and building long term relationships with our customers.
Business administration or technical degree or equal degree of work experience
Several years experience in sales of capital goods in to the logistics industry with a relevant track record
Knowledge of Intralogistics
Very good basic technical understanding of software and robotic solutions
High independence, winning appearance and persistence
Experienced IT user (MS Office, CRM & ERP systems)
Good spoken and written English language skills
Lupauksemme
Swisslog tarjoaa sinulle mahdollisuuden henkilökohtaiseen kehittymiseen samalla kun työskentelet kanssamme uraauurtavan tavoitteen parissa: intralogistiikan tulevaisuuden muuttamiseksi luomalla robottipohjaisten ja tietosuojattujen ratkaisujen aikakauden, jolle on ominaista huomattava asiakastyytyväisyys. Olemme ylpeitä sveitsiläisistä juuristamme, mutta tarjoamme mahdollisuuksia ympäri maailmaa. Emme odota täydellisyyttä, vaan yhteistyökykyä, sitoutumista, selkeyttä ja osaamista (ydinarvomme) kaikilta työntekijöiltämme. Me puolestamme tarjoamme mahdollisuuden olla osana eteenpäin ajavaa voimaa sellaisten ratkaisujen takana, jotka muuttavat tulevaisuutta.
Oppiminen ja kasvaminen
Nykyaikainen työympäristö
Uusin teknologia
Globaaleja mahdollisuuksia
Suuria merkkiasiakkaita
Tietoja Swisslogista
Swisslog muokkaa #intralogistiikan #tulevaisuutta. Osana KUKA-yhtiötä työskentelemme uusimpien teknologioiden parissa, jotka muuttavat maailmaa. Tiimiimme kuuluu 2 000 asiantuntijaa 50 maasta, joiden asiakkaina on joitakin maailman suurimpia ja innostavimpia merkkejä. Työskentelemme yhdessä älykkäällä tavalla ja uusista näkökulmista saadaksemme aikaan intralogistiikan vallankumouksen. Joustavilla #robottipohjaisilla ja #tietosuojatuilla automaatioratkaisuillamme tehostamme hankintaketjua ja kehitämme teollisuutta. #liitytiimiimme ja herätä ideat henkiin!