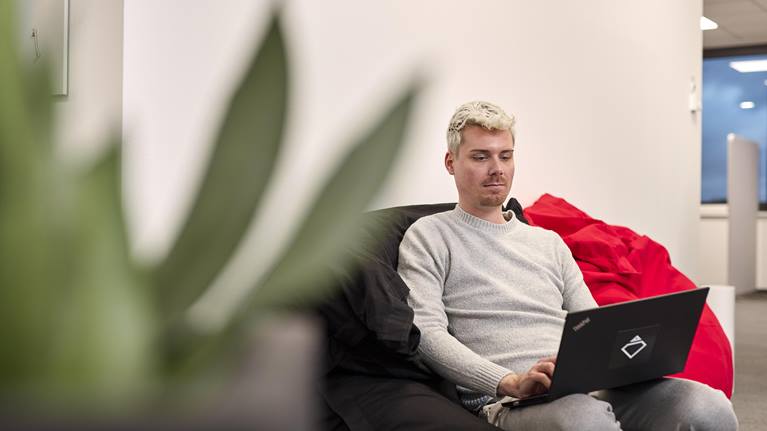 CS Software Quality Assurance Engineer (SQA)
31. maaliskuuta 2021
Swisslog Logistic, Inc., Warehouse & Distribution Solutions, provider of integrated logistics solutions (Warehouse Management Systems) is looking for a dedicated and innovative person to strengthen its Software Implementation team in Newport News, VA.

• The SQA Engineer position is usually someone that has a minimum of 5 years industry experience in Software Testing and/or SQA work level experience.
• The SQA Engineer is expected to work in small team sizes (3-5).
• A SQA Engineer will participate in customer workshops; review code; review developed until test cases and have software development skills to be able to create and modify unit level test cases where needed.
• A SQA Engineer will be able to work autonomously at customer work-sites when required and will work on multiple projects / assignments.
• A SQA Engineer will be able to not only participate on testing activities but also lead test activities for a project
• A SQA Engineer will be able to create software testing activity estimates for projects.

Tiivistettynä
Newport News, VA, Yhdysvallat

Software

Regular/ Permanent/ Full-time
Mitä saavutat meillä
Core tasks

The SQA Engineer will perform software development work on applications


Participate in requirements gathering, system analysis, and business analysis workshops with the customer


Review software design documentation and low level design specifications


Review developed code and derive test cases from the code reviewed


Complete assignments on-time and with quality


Participate in the creation of acceptance test documentation.


Participate in peer reviews


Develop test procedures


Create / Modify Acceptance Test Guidelines and best practices


Test developed code


Participate in acceptance testing with customer


Participate in on-site system commissioning


Participate in on-site system support


Carry out remote first/second level system support inside and outside of office hours


Liaise with customer, project managers, and Swisslog management and peers

Mitä tuot meille
Essential
• Experience with testing PL/SQL
• Experience with Test and Integration platforms
• Oracle Forms and Reports testing
• Client Server environments
• Experience with source / revision control systems such as Subversion (SVN), CVS
Must be able to travel up to 30% of time to project site to commission Manual or Automated Warehouse Management Systems
Be able to test software in accordance with design requirements
Deliver defined parts of a project, including design, implementation, testing, integration, and documentation
Good relational database design and programming knowledge
RDBMS concepts
JDBC and SQL
Lupauksemme
Swisslog tarjoaa sinulle mahdollisuuden henkilökohtaiseen kehittymiseen samalla kun työskentelet kanssamme uraauurtavan tavoitteen parissa: intralogistiikan tulevaisuuden muuttamiseksi luomalla robottipohjaisten ja tietosuojattujen ratkaisujen aikakauden, jolle on ominaista huomattava asiakastyytyväisyys. Olemme ylpeitä sveitsiläisistä juuristamme, mutta tarjoamme mahdollisuuksia ympäri maailmaa. Emme odota täydellisyyttä, vaan yhteistyökykyä, sitoutumista, selkeyttä ja osaamista (ydinarvomme) kaikilta työntekijöiltämme. Me puolestamme tarjoamme mahdollisuuden olla osana eteenpäin ajavaa voimaa sellaisten ratkaisujen takana, jotka muuttavat tulevaisuutta.
Perehdyttäminen
Tietoja Swisslogista
Swisslog muokkaa #intralogistiikan #tulevaisuutta. Osana KUKA-yhtiötä työskentelemme uusimpien teknologioiden parissa, jotka muuttavat maailmaa. Tiimiimme kuuluu 2 000 asiantuntijaa 50 maasta, joiden asiakkaina on joitakin maailman suurimpia ja innostavimpia merkkejä. Työskentelemme yhdessä älykkäällä tavalla ja uusista näkökulmista saadaksemme aikaan intralogistiikan vallankumouksen. Joustavilla #robottipohjaisilla ja #tietosuojatuilla automaatioratkaisuillamme tehostamme hankintaketjua ja kehitämme teollisuutta. #liitytiimiimme ja herätä ideat henkiin!