Swisslog's robotic fulfillment system and software to support new Cardinal Health at-Home Solutions distribution center
Cardinal Health's first distribution center to feature AutoStore, making warehouse employees' jobs less physically demanding
16 March 2023
Newport News, VA – Swisslog, a leading provider of best-in-class warehouse automation and software, has announced that Cardinal Health (NYSE: CAH) will install a Swisslog Automation Solution within its new at-Home Solutions distribution center in Grove City, Ohio. The facility is part of the at-Home Solutions business' multi-year strategy to increase warehouse capacity to accommodate its rapid growth.
The
AutoStore solution
, empowered by Swisslog, has 31,844 storage bins providing
83,000 cubic feet of storage for 14,154 SKUs
. The solution operates on
synchronized intelligence from Swisslog's SynQ software
, which provides warehouse management, material flow and automation control system functionality in a
single, modular platform that integrates seamlessly with host systems
and other warehouse software. The software is engineered to be the heart and brain of automated warehousing and logistics systems,
driving peak performance
of the AutoStore solution.
This will be the first Cardinal Health distribution center to feature AutoStore, making warehouse employees' jobs less physically demanding. Because the robots bring products directly to employees for packing and shipping, they help decrease human error and bring more speed to order fulfillment.

"Working with Swisslog to equip our facility with market-leading robotic automation technology like AutoStore further enhances our ability to quickly and efficiently get critical supplies and products to patients when and where they need it most," said Rob Schlissberg, president, Cardinal Health at-Home Solutions, which is the leading provider of home medical supplies, supporting patients in the home.

Schlissberg added, "As we work to accommodate the growth we're seeing as a business, we're taking critical steps – such as working with Swisslog – to ensure our facilities are modernized and our supply chain is as resilient and strong as possible. Technology like AutoStore is making it easier for us to manage labor shortages and helping us recruit leading technology and supply chain talent to our team, which is critical to our continued success."
AutoStore is the fastest order fulfillment system per square foot in the market. The system is operated by autonomous robots that move on top of an aluminum cubic grid. Within this grid, storage bins are stacked on top of each other. The robots continuously pick up, rearrange and deliver bins directly to connected ports for order picking and replenishment. Designed to handle any kind of small parts, these high-speed robots are redefining manufacturing, warehousing, retail and distribution operations worldwide.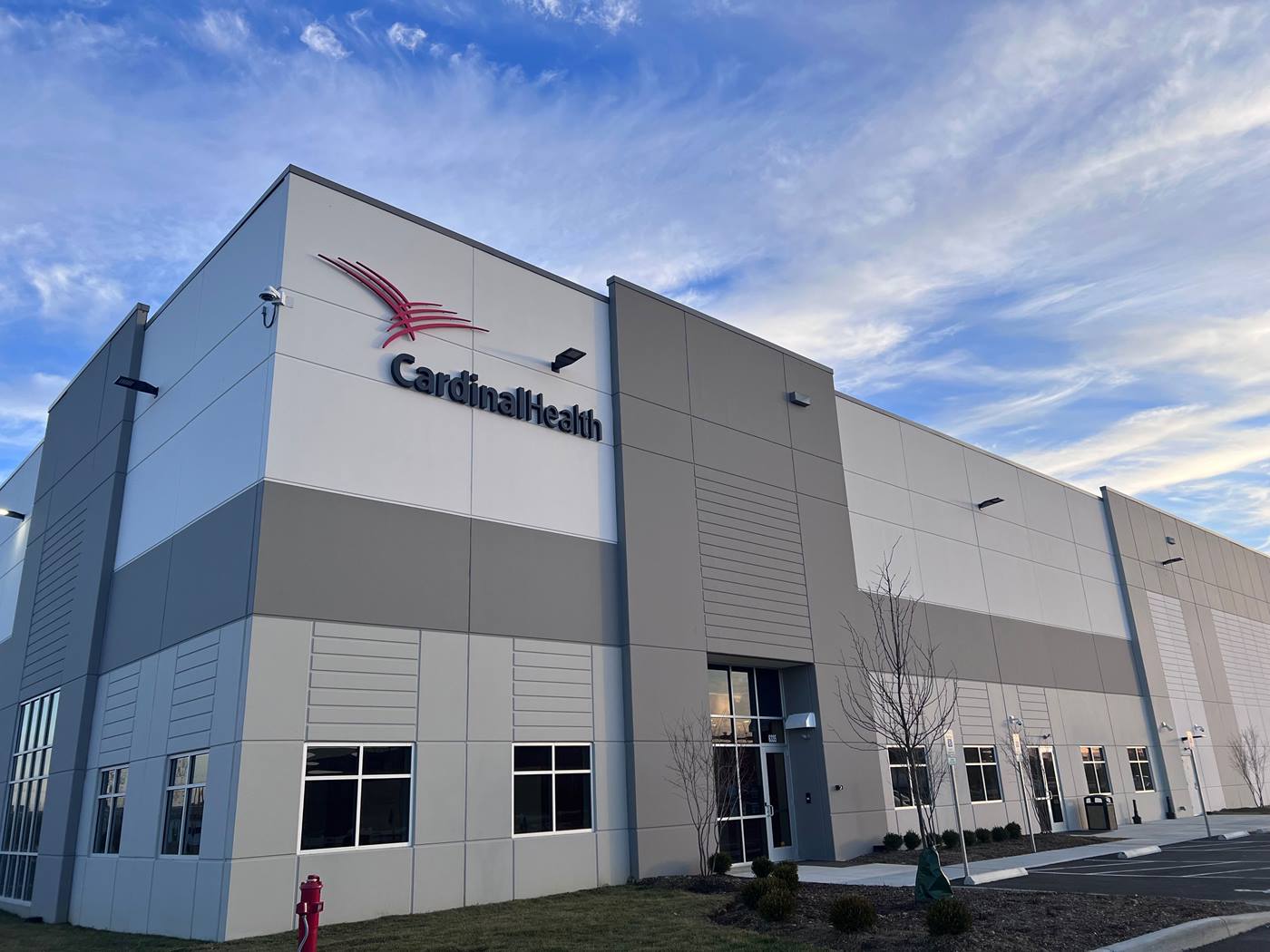 "Our
automation experts are working closely with the Cardinal Health team
to design a solution that will continue to put at-Home Solutions
customers and the patients they serve at the center of their focus
," said Sean Wallingford, President & CEO of Swisslog Americas. "As a leading integrator of AutoStore, our automation experts understand best how to
optimize configurations and deployments
to help ensure companies like Cardinal Health realize operational objectives and achieve the needed ROI."
As a leading provider of data-driven robotics solutions and software, and one of the world's leading integrators of AutoStore, Swisslog currently has
370 AutoStore projects in over 26 countries
, featuring over nine million storage bins and using over 13,000 robots. Applications range from
micro-fulfillment centers to stand-alone projects and larger, fully integrated solutions
. The SynQ AutoStore module has been specifically designed to manage the solution and maximize its efficiency.
For more information on Swisslog automation technologies and software, visit
www.swisslog.com
.
Contact
Swisslog Americas
Megan Wolf
Phone: +1 757-820-3400
Email:
megan.wolf@swisslog.com
About Swisslog
We shape the future of intralogistics with robotic, data-driven and flexible automated solutions that achieve exceptional value for our customers. Swisslog helps forward-thinking companies optimize the performance of their warehouses and distribution centers with future-ready automation systems and software. Our integrated offering includes consulting, system design and implementation, and lifetime customer support in more than 50 countries.
www.swisslog.com
Swisslog is part of the KUKA Group, a leading global supplier of intelligent automation solutions with more than 14,000 employees worldwide.
www.kuka.com
About Cardinal Health
Cardinal Health is a distributor of pharmaceuticals, a global manufacturer and distributor of medical and laboratory products, and a provider of performance and data solutions for health care facilities. With more than 50 years in business, operations in more than 30 countries and approximately 46,500 employees globally, Cardinal Health is essential to care. Information about Cardinal Health is available at cardinalhealth.com.