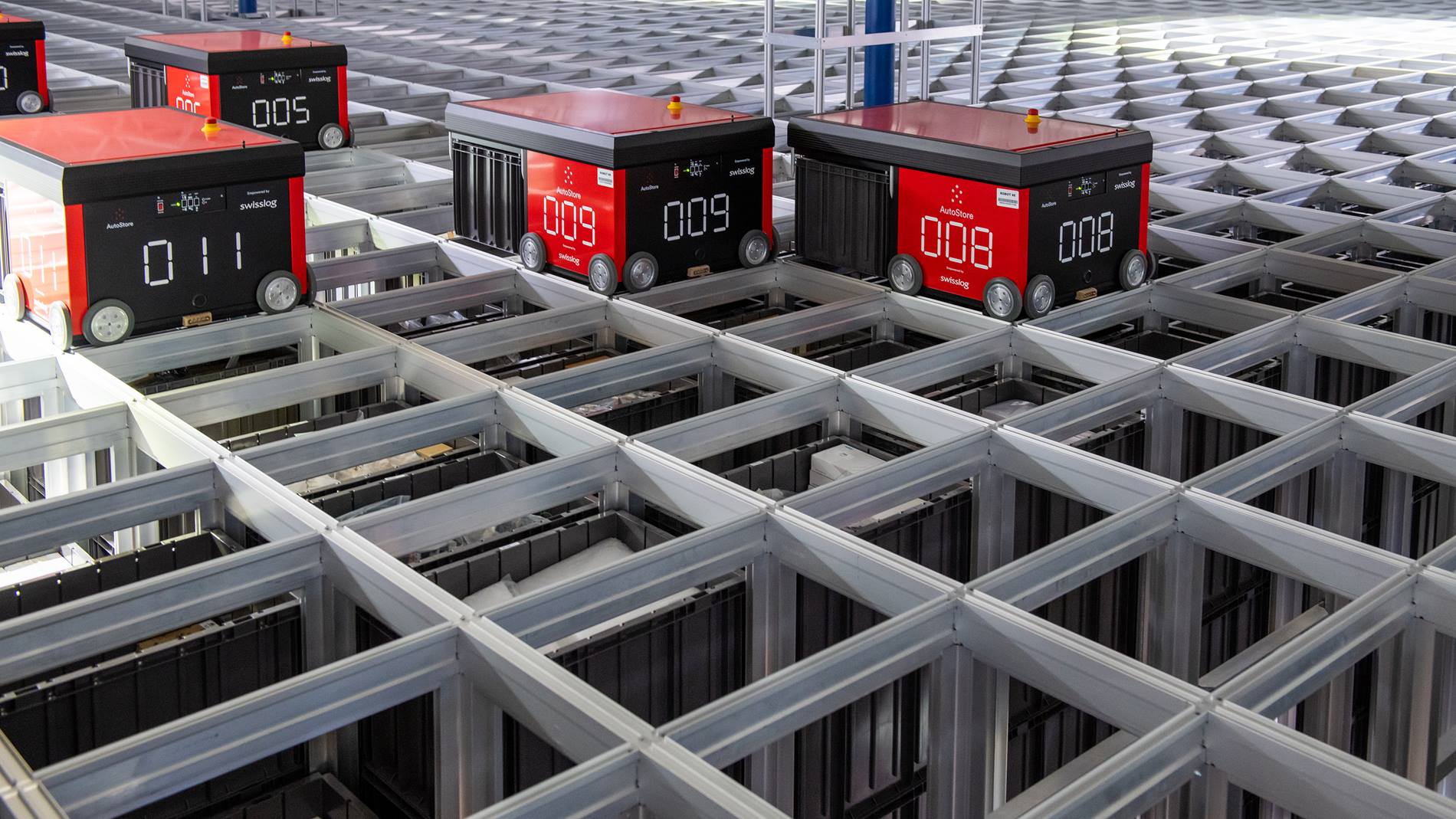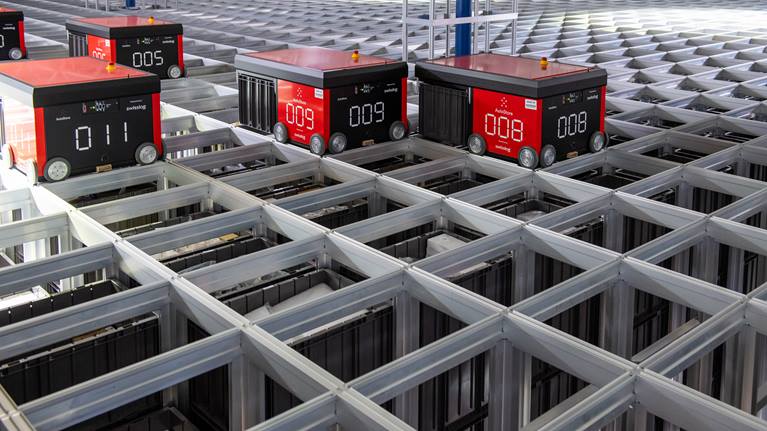 Implementing Automation During a Pandemic
Radwell International's Michael Bleacher talks about the company's newest regional distribution center in Arlington, TX
12 October 2020
If you know anything about
Radwell
, it won't come as a surprise that we planned our newest regional distribution center in East Arlington, Texas, around automation. After all, we work with our customers to make sure they have the equipment they need to keep their automation systems running, so we understand how valuable automation is to business success.
Plus, we had already successfully automated our New Jersey distribution center. That project met all of our expectations by improving inventory management, making more effective use of our warehouse space and cutting picking times dramatically. Based on that success, we didn't have to spend time evaluating and selecting an automation system and integration partner. We knew we would design the Texas facility around the
AutoStore
system and work with Swisslog as our partner. We also had the benefit of our experience and learnings from the earlier project.
Those factors all contributed to an extremely smooth implementation through the construction of the AutoStore system in our facility. Things went so smoothly, in fact, that I started to get worried the way you sometimes do when things are going too well. One of the lessons my colleague Todd Radwell
shared following our first AutoStore implementation
was to "expect the unexpected." But, for most of the implementation, everything went as expected.
Then, suddenly it didn't. A pandemic swept across the U.S., restricting travel, closing non-essential businesses and cratering the economy.
Radwell was deemed an essential business as production lines in a range of essential businesses, from food and beverage to sanitization to defense, rely on our parts and equipment to keep their lines running. We even saw a spike in orders as customers in select industries ramped up production to meet demand for essential goods.
We responded by implementing new processes and protocols so we could protect our employees while continuing to serve customers. We were also able to acquire a supply of personal protective equipment to support our customers' goal of maintaining continuity while protecting their employees.
But, in terms of the automation project, we had a difficult decision to make. We were at a critical stage in our deployment known as induction, which can be a time-consuming process when you have an inventory as large as ours. Should we try and move forward with the project or put it on hold until circumstances changed?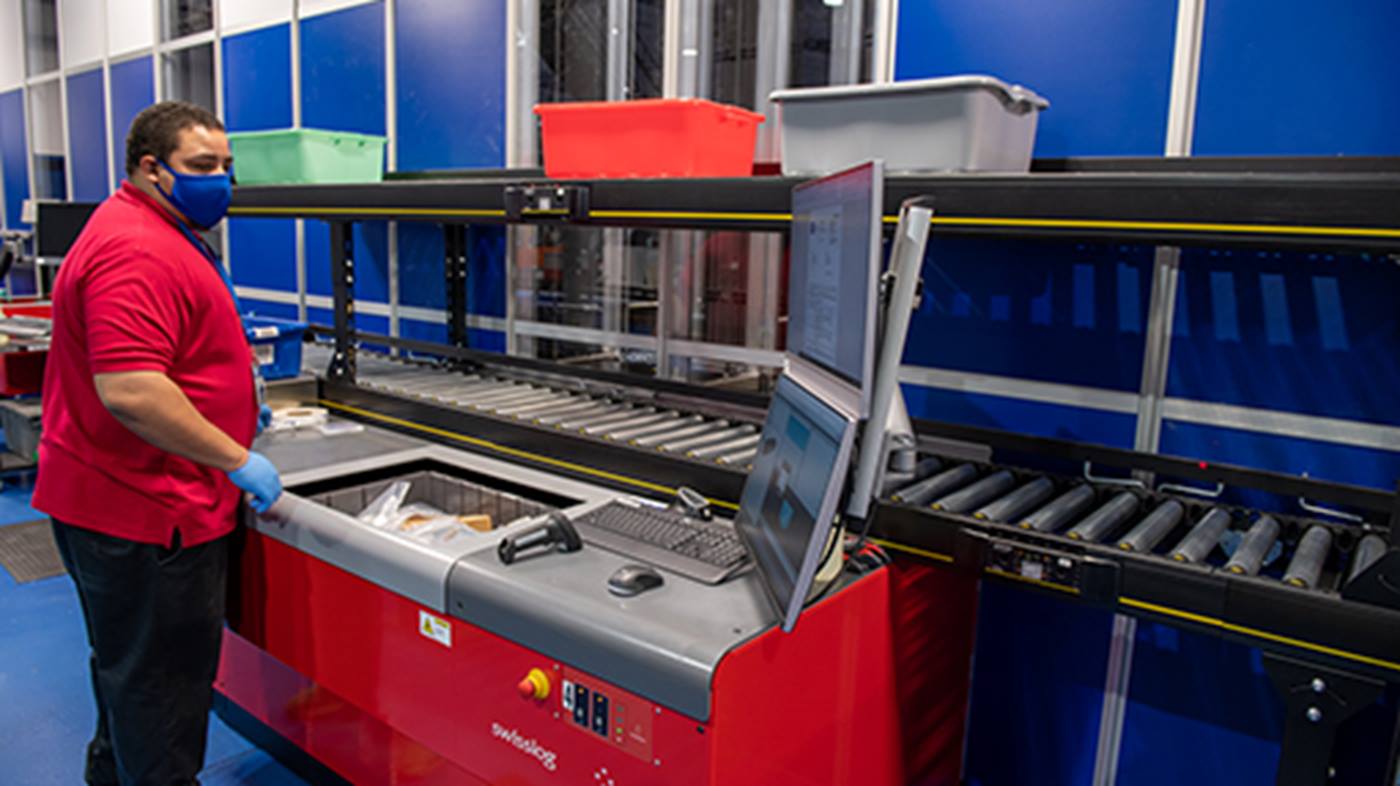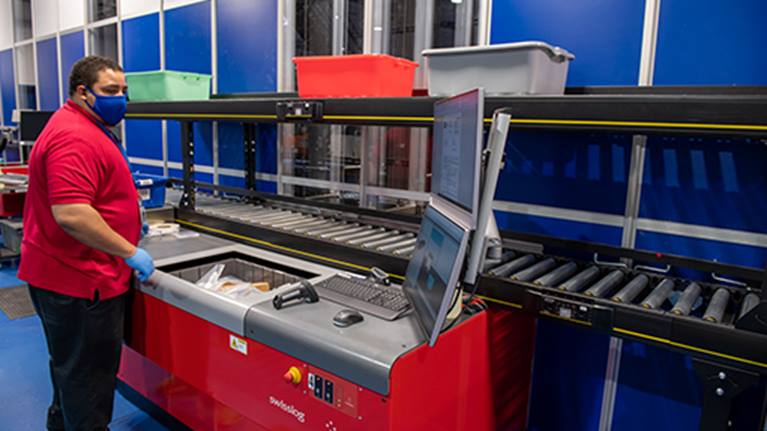 On the one hand, travel and other restrictions would limit access to the expertise and resources we had planned on. For example, we were about to bring in a team of contractors to handle the induction process. That seemed out of the question at the time as it could put our employees at risk. Travel from New Jersey to Texas required a quarantine period, so we wouldn't be able to bring in headquarters staff who had managed the startup of our first system.
On the other hand, we didn't know how long the pandemic would last and the AutoStore system would simplify the process of maintaining social distancing while continuing to support customers. With AutoStore, pickers are stationary and can fill orders without coordinating their activities around those of other workers. It was a benefit of the system we hadn't considered, but under the circumstances it became a very important one.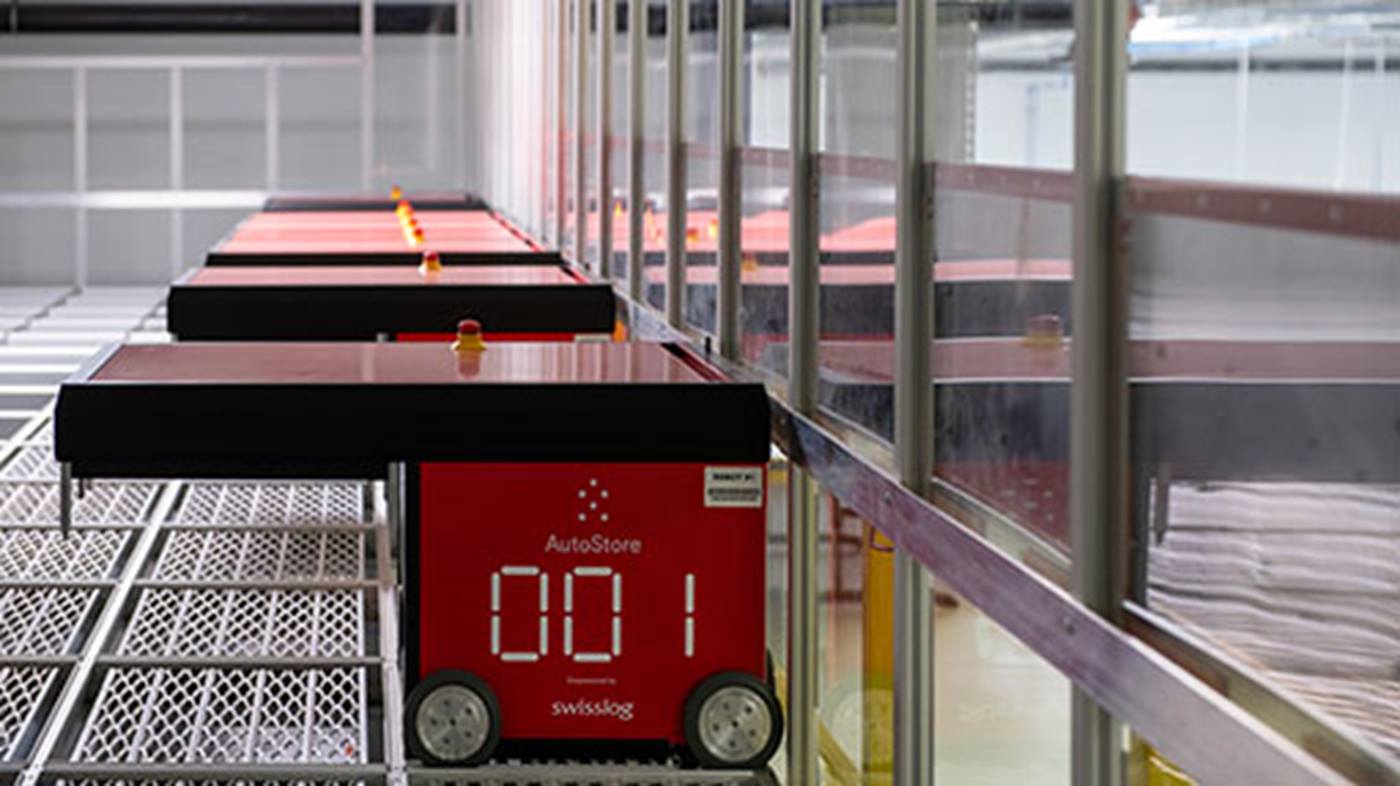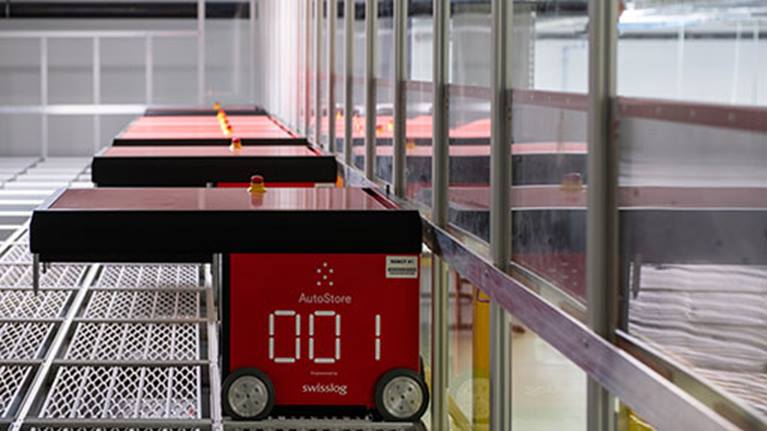 After discussing the matter at length and weighing the impact on our internal resources, we decided to move forward with the implementation. That meant we had to induct inventory into the system ourselves under the supervision of two Swisslog specialists who remained on site.
It was a challenge, but at Radwell we thrive on challenges and our people rose to the occasion. We were actually able to complete the initial induction in less time than had originally been scheduled. We also had to rely on online meetings to tap into the expertise of our New Jersey colleagues, rather than bringing them on site. But, again, we were able to make it work.
In hindsight, we made the right decision. We completed the deployment very close to our original schedule and are now able to begin realizing the benefits of the AutoStore system in terms of space-saving, productivity and enabling social distancing.
It wasn't the way we planned it, but as Todd Radwell said you have to expect the unexpected and this was the mother of all unexpected events. It added stress to what was an otherwise smooth project, but it also brought out the creativity, resiliency and resourcefulness of the Radwell organization and our partner Swisslog. Together, we overcame difficult circumstances and got the automation we need to continue to grow our business.