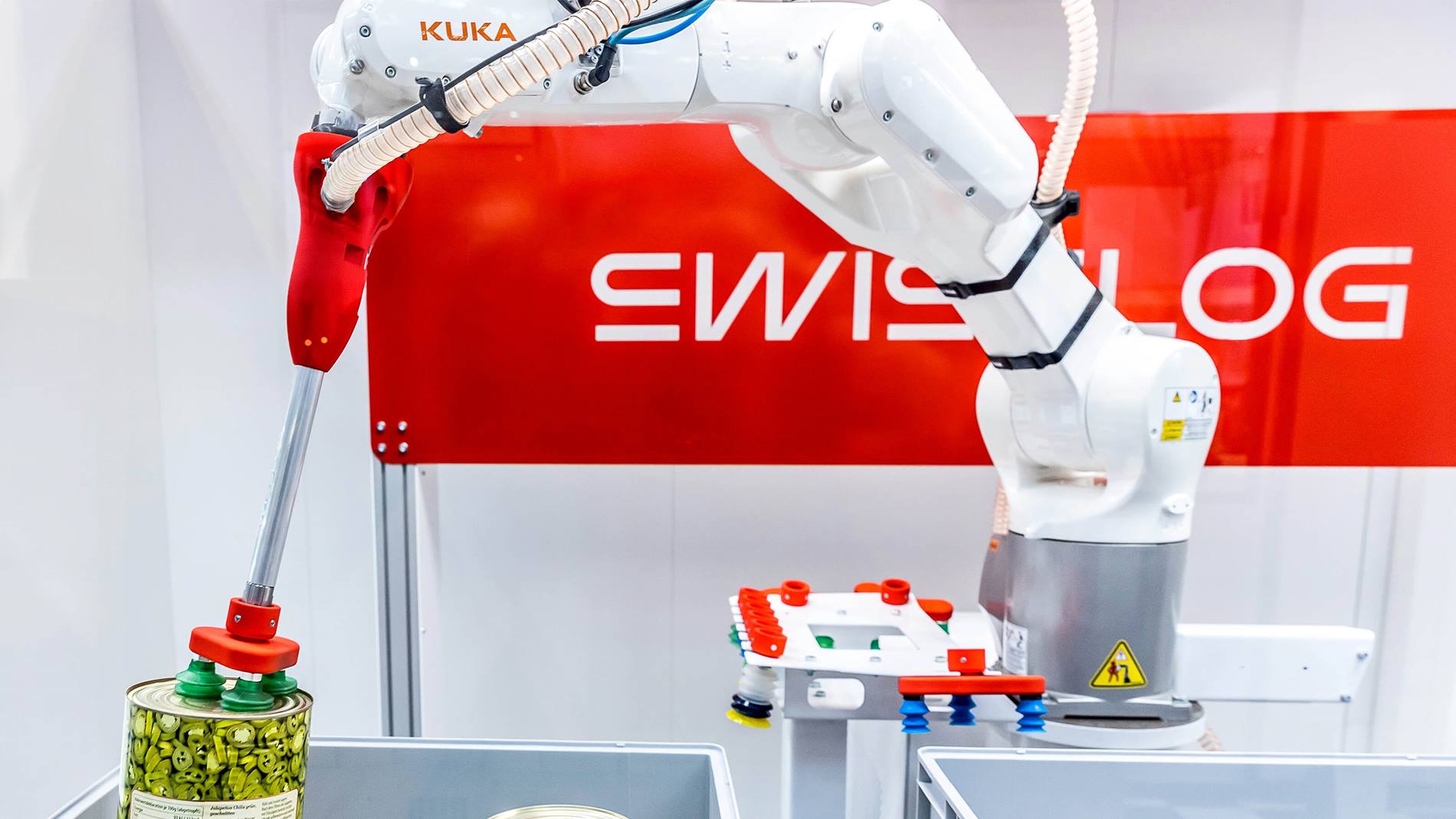 The Automation Dream Team: How Robotic Item Picking Works with AutoStore to Increase Speed and Productivity
25 April 2019
If you're a current AutoStore user, or considering adding an AutoStore system, you may be wondering if your products can be picked by a robot rather than a person.
It's the natural next step in the evolution of AutoStore, transforming the goods-to-person retrieval system into a fully automated goods-to-robot picking solution.
One of the main benefits of this transformation is increased productivity. Automated systems don't take breaks, get tired or lose focus. This allows AutoStore users who integrate the new generation ItemPiQ robot into their AutoStore system to get more from their investment in automation.
In AutoStore, the robots moving across the top of the grid work together to compensate for the downtime of any single robot while ItemPiQ is based on robotic technology proven in demanding manufacturing applications. Together, the two systems provide the availability to support 24/7 picking.
This "dream team" is made possible by new picking technology and a new design approach in the Swisslog ItemPiQ robot.

Swisslog's next-generation ItemPiQ robot is designed for speed and accuracy. Operating at up to 1000 picks an hour in ideal circumstances, the ItemPiQ robot picks from the AutoStore bin and places the product in a target bin or carton. Additional conveyor systems can be added to enable automatic removal of the target bin.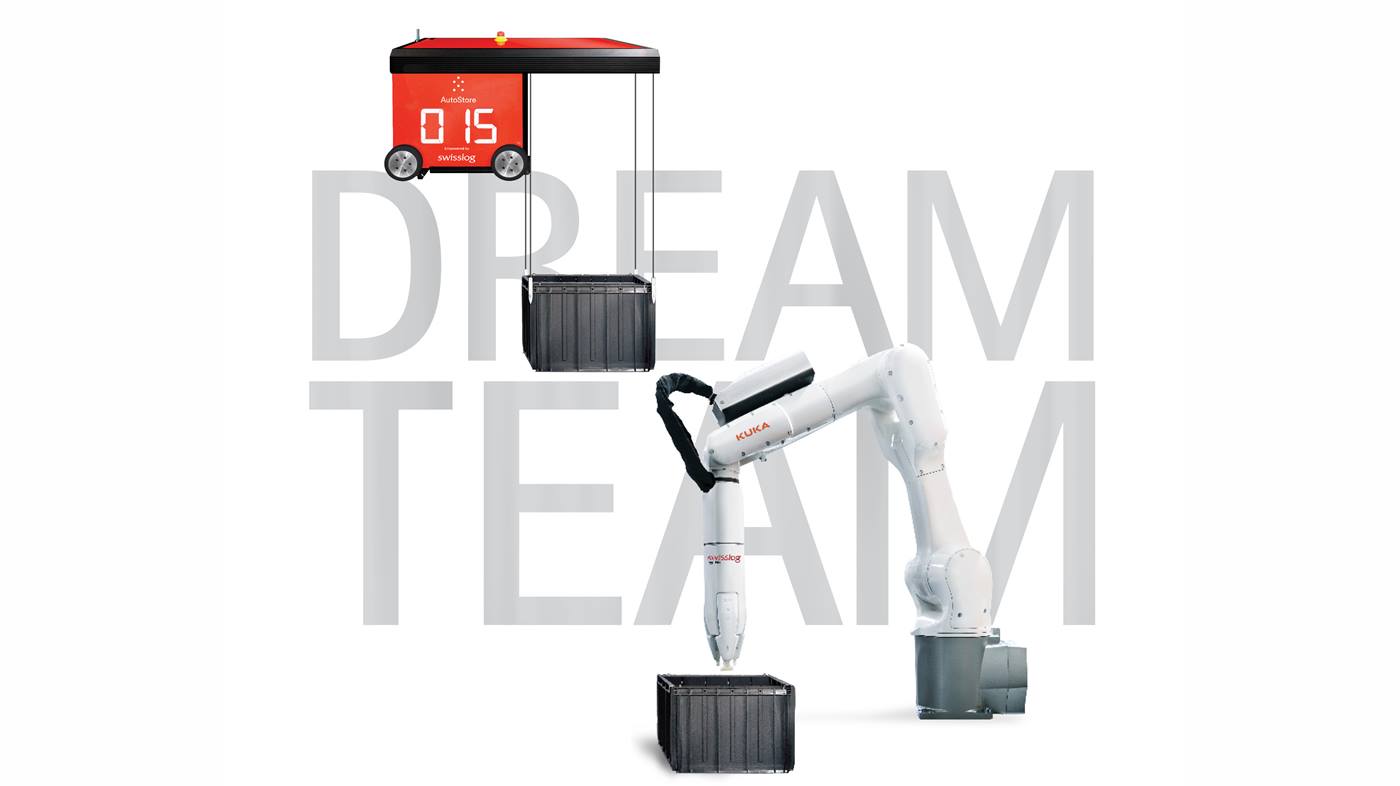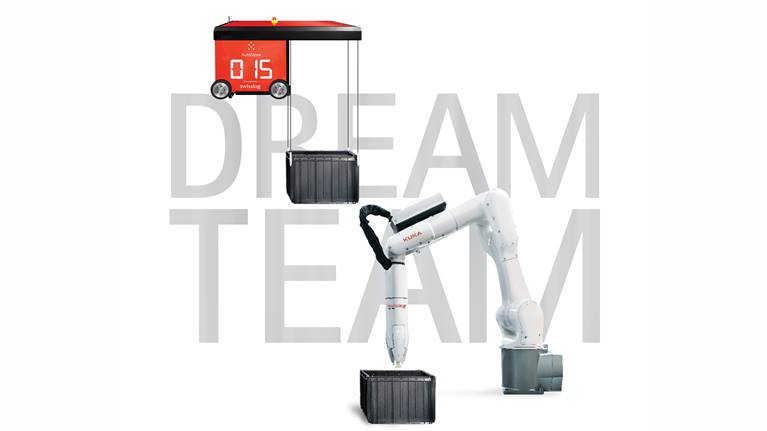 ItemPiQ can reach 1100 mm, increasing application flexibility and allowing ItemPiQ to be used with standard AutoStore port configurations. The multifunction gripping system features a central suction cup which is supported by three fingers with smaller suction cups that encircle it. The ability of the central suction cup to work alone or in combination with the supporting fingers allows ItemPiQ to pick a wide range of product shapes and sizes.

Since ItemPiQ and AutoStore are controlled by the same software, Swisslog's SynQ platform, they work together seamlessly. ItemPIQ also includes standard interfaces that allow it to easily connect with any WMS.

Built-in intelligence within SynQ enables the gripper to learn as it picks. The first time it encounters an item it will make a decision on the best way to pick it. The next time it "sees" the same item, it will remember whether that choice was successful and make constant improvements that translate into shorter cycle times and higher pick success rates the longer the system is in operation.

So, you may still be wondering, can the products in my AutoStore system be picked by a robot? There's one way to find out for sure. Take a variety of SKUs and send them to our tech lab where we'll film the robot picking the products. To learn more about scheduling a test for your products, contact us today by clicking the link below.