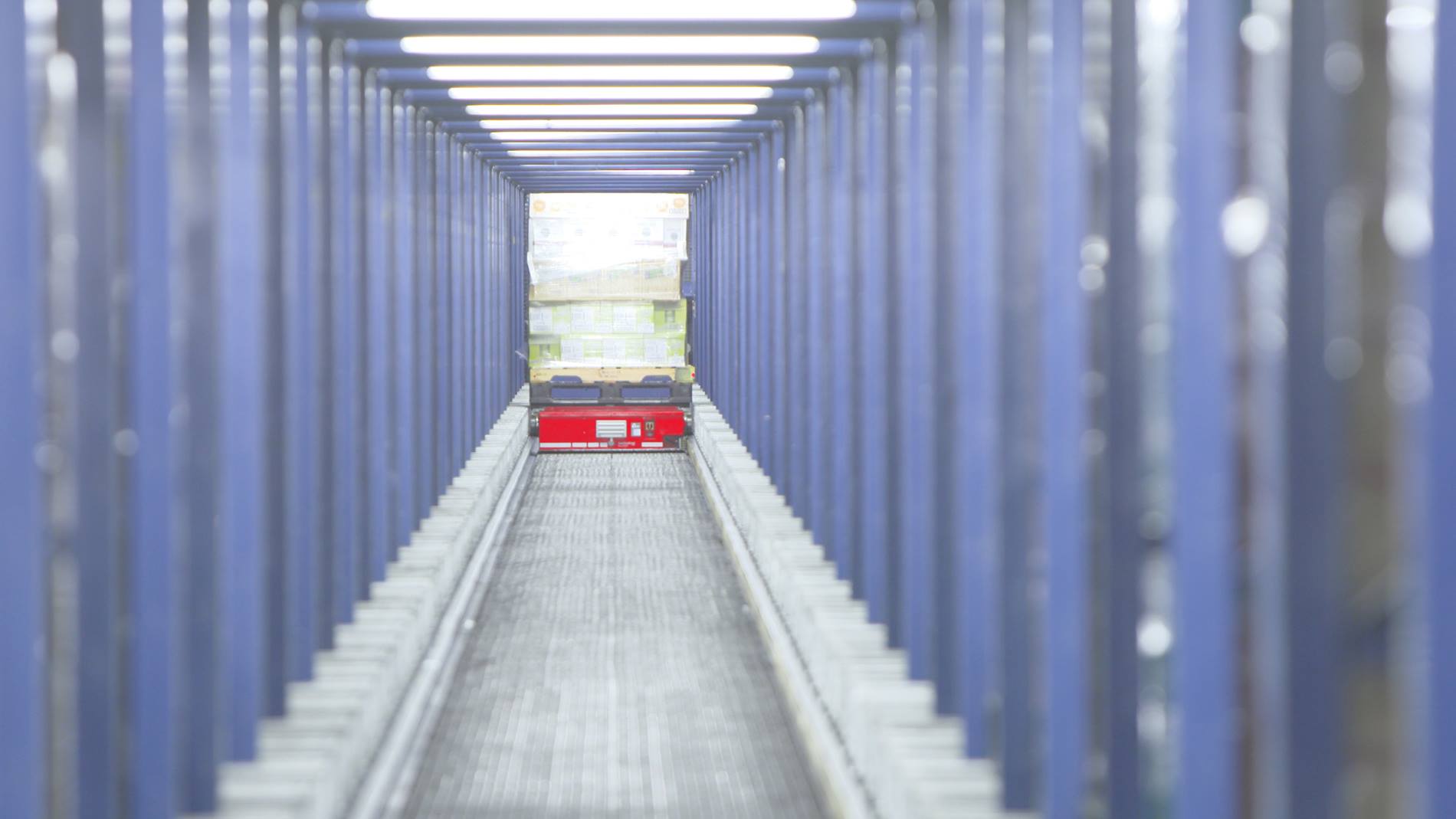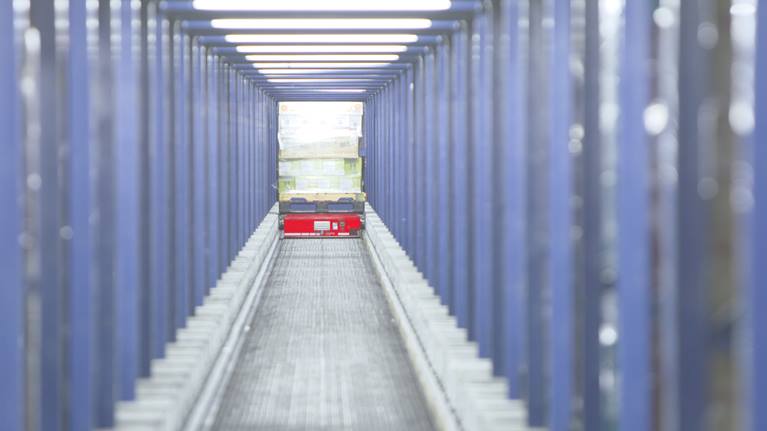 Power Up: Finding The Right Type of AS/RS For Your Pallet Needs
Markus Schmidt, Senior Vice President of Swisslog WDS Americas discusses how to determine the right AS/RS for your pallet needs.
7 June 2016
Thanks in part to the public and media's fascination with all things robotic, intelligent, digitized and automated, awareness of the role technology plays in shifting, storing and retrieving items in the warehouse is higher than ever.
Ideas for automatic storage and retrieval systems (AS/RS) in warehouses, the origins of which stretch back to the start of the twentieth century, have not only come to full fruition they are increasingly in high demand. These technologies are more affordable than ever and offer tremendous returns on the initial investment for many companies.
In fact, AS/RS are no longer confined to the largest distribution centers that meet specific building requirements, but are now available at all levels of the supply chain. The questions today's logistics professional must ask are, "which type of AS/RS is right for me?" and "why should the size of my warehouse affect my companies' ability to grow?"
SKUs as a starting point
Typically, the journey begins with a measure of pallets to be stored, SKUs to be stored and throughput demands. A further refinement looks at how many SKUs represent 80 percent of my sales volume and how many hours and shifts is my warehouse active? These dictate the scale of the system, the type of AS/RS and its potential impact on the bottom line, essential for the calculation of the Return on Investment (ROI).
Conventional wisdom would suggest a manual system could cope in situations where throughput of less than 30 pallets per hour are required. However, the whole business process in the warehouse must be considered. For example, if mixed case and or mixed layer pallets are built this needs to be incorporated in the design and strongly points to the need for automation. Peak shipping or receiving demands coupled with a demand for properly sequenced loads also are supported with automation as is SKU proliferation, increasing regulatory requirements and extreme environments such as freezer and refrigerated.
4,000 pallets as a critical size for automation
In the past if less than 4,000 pallets were being stored and throughput is moderate, automation would not make sense. With today's technologies in intralogistics, a small number of pallets stored, but a relatively high level of cases/pallets picked, could support an AS/RS. We also see full automation in the 4,000 pallet range in today's more complex and regulated environments as well as in high cost items being stored such as medical devices.
In larger warehouses, Swisslog's automatic Vectura cranes are used to accommodate a broad range of requirements. Up to 3,500 Kgs loads, with single-, double- and triple-deep fork unit options to cater to different rack configurations, and speeds of up to 5m per second, the ability to deal with high throughputs and high SKUs makes the system one of the most popular of its type in the world.
The efficiencies available in these crane-based AS/RS were not lost on low-to-medium throughput operations. Midmarket organizations with medium-to-small storage position requirements used their flexibility and agility to compete with larger competitors, but applicability in existing building infrastructure would often prove impossible. Purpose-built warehouses are, of course, less available at this level, and building layouts are often less than ideal.
What these companies need is an economical and easily implemented system that can improve their operations at today's levels, but be adaptable enough to grow with them.
Pallet Shuttle for maximum storage density
Introducing the PAS PowerStor™ by Swisslog - a system designed to address performance and space optimization in automated warehouses that easily retrofits into existing conventional facilities. The system consists of vertical lifts working in conjunction with automated pallet shuttles as the delivery system stores and retrieves palletized loads to the dock or case build area without the need for a forklift. PowerStor's approach is multi-faceted, based upon two fundamental ideas:
Maximum storage density with total control of all inventory.
Simultaneous throughput balance, to prevent bottlenecks in the operation or shipping segment of your supply chain.
The heart of the system is the pallet shuttle. The primary goal was to make this module easy to maintain and simple to use. The pallet shuttle goes into a sleep mode when not in use. This, along with lightweight components, means energy consumption and maintenance are kept extremely low. The unique and patented design of the pallet shuttle system is complemented by the lifts utilized to deliver pallets to the correct levels.
Cutting-edge technology, such as the use of lithium ion batteries and laser positioning, assures performance, accuracy and economic return and only two-inch spaces are needed to lift and carry the pallet out of or into the rack.
Balance all requirements and ROI
Whatever the type of system, crane-based AS/RS or PowerStor, Swisslog can help you work through the right option for your business. Balancing the sometimes contrary demands of finance, operations and management once made the logistics manager's life a difficult one. Today providing the least cost-per-pallet-handled while maintaining customer satisfaction in quality and reliability can be accomplished. Utilizing space and reducing the number of times a pallet has to be handled before getting to the customer also means the lowest product damage, and highest order accuracy, coupled with on-time delivery and correctly sequenced pallets.
For those willing to embrace the technology, no matter what size the business, every operation can take advantage of the power of automation today.