Swisslog at MODEX Atlanta, GA April 9-12, 2018
Future-ready, robotic, data-driven and flexible automated solutions
Swisslog Logistics Automation will demonstrate a variety of scalable, future-ready solutions designed to give customers the flexibility to meet changing demands at MODEX 2018 (Booth B4047), April 9-12, 2018 at Atlanta's Georgia World Congress Center. Software, smart data and flexible, scalable automation solutions will all be featured as part of Swisslog's strategic initiative to help companies keep pace with Industry 4.0.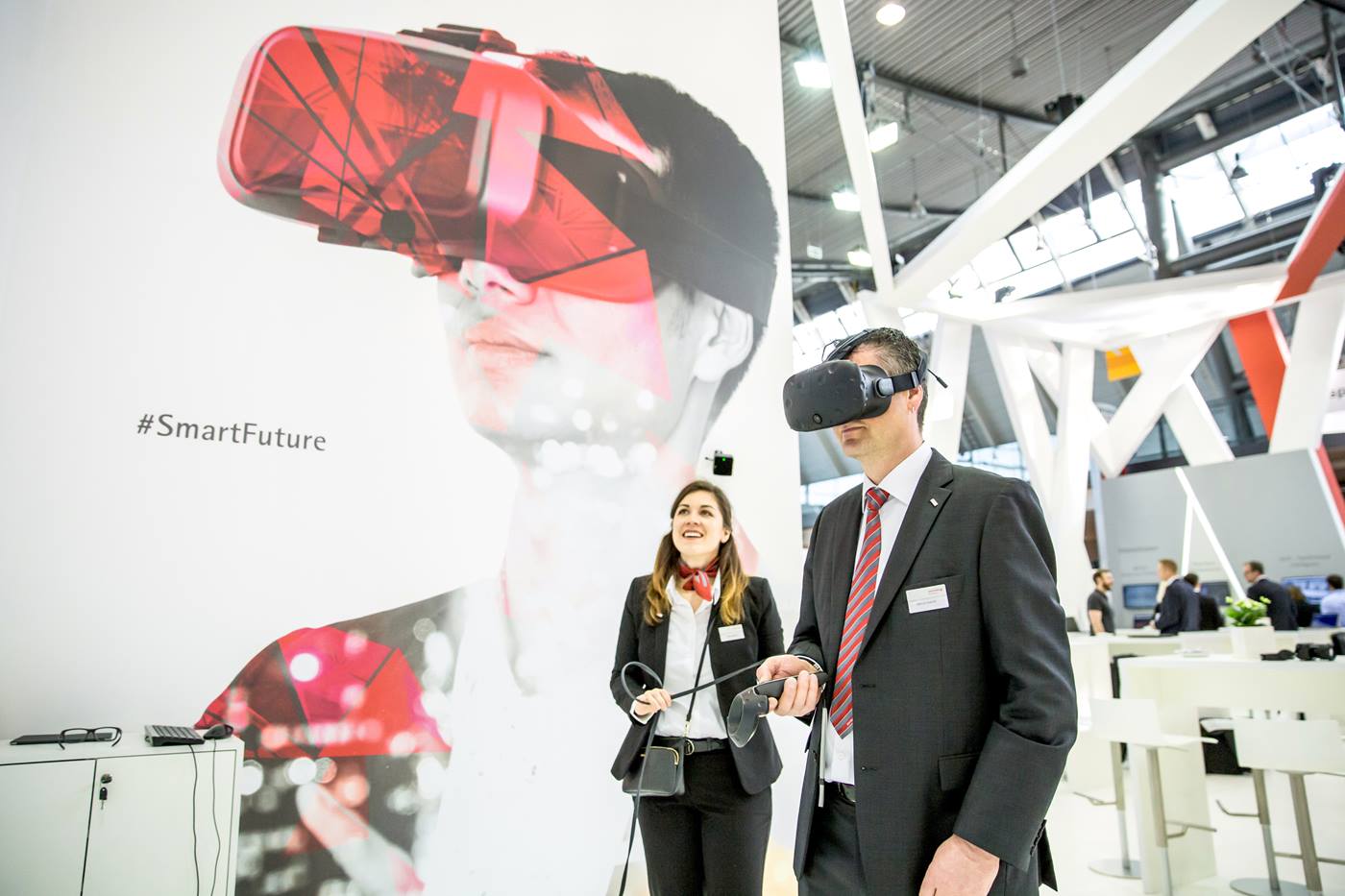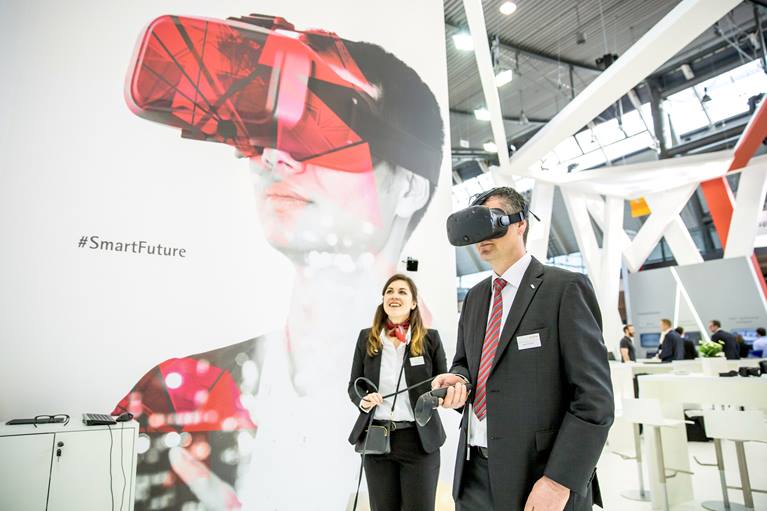 Set an appointment with one of our experts at MODEX today!
Make sure to attend our educational presentations at MODEX
The Future of Production Intralogistics
Date: Monday, April 9, 2018
Time: 10:30 AM - 11:15AM
Location: Theater E
Accelerating the Pace of Last Mile Delivery
Date: Wednesday, April 11, 2018
Time: 12:00 PM - 12:45 PM
Location: Theater A
>> Description
Robotics Demonstration: ItemPiQ
Swisslog's ItemPiQ is designed for repeated, reliable single item picking to fulfill fast delivery of orders at low operational cost. It perfectly suits the requirements of e-commerce, retail and pharmaceuticals. Thanks to parent company KUKA's LBR iiwa robot and its sensitive handling properties, ItemPiQ can pick and place fragile items, and offers intuitive operation.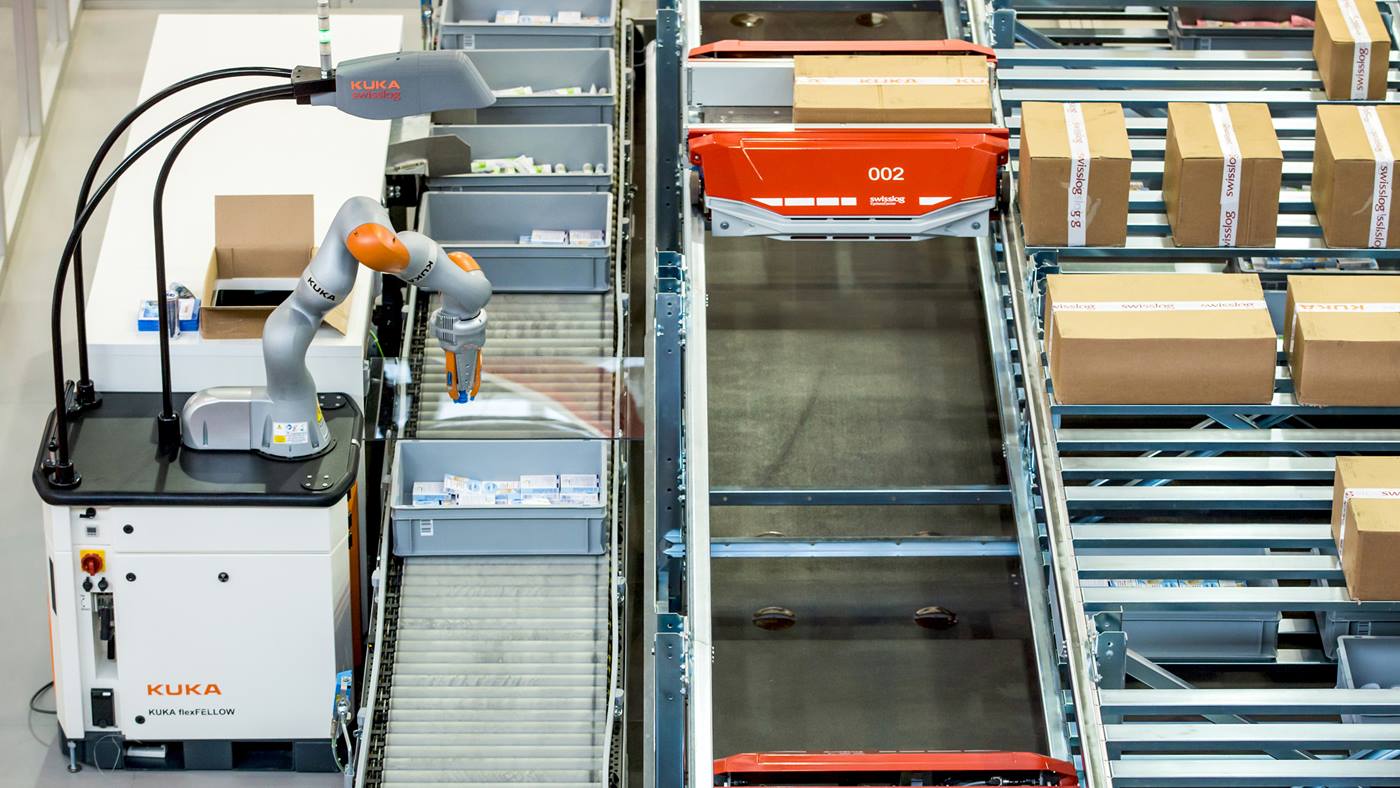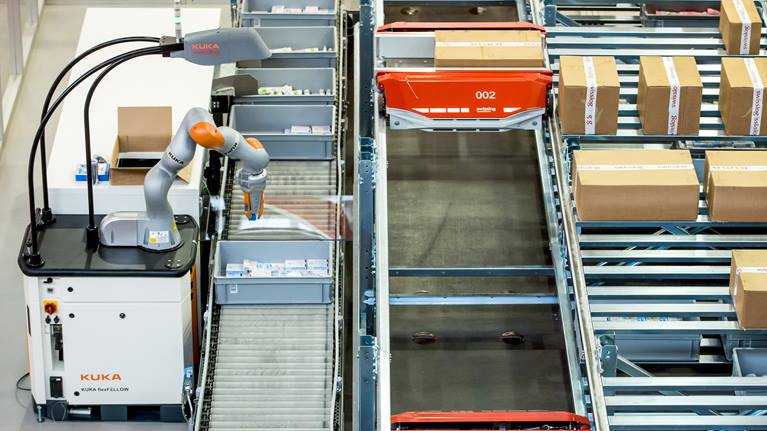 Introducing the New CarryPick KMP600 AGV
The CarryPick system's new KMP 600 AGV was developed in close collaboration between KUKA and Swisslog and is manufactured by KUKA. The new AGV offers a number of distinct advantages, including:
Highest performance and reliability through a fully integrated system that includes not only the vehicle but the system software.

Comprehensive service by the KUKA and Swisslog global support network.

Superior mechatronics that make the AGV much quieter and enable a more ergonomic workspace.

Increased battery run-time and reduced ecological footprint through weight reduction.

Great system stability for reduction in downtime and better WIFI capabilities.

Highly competitive cost structure due to standardization across other KUKA product lines.