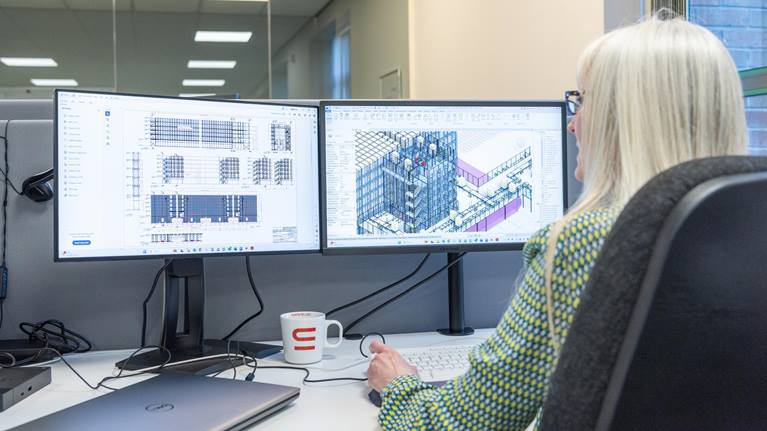 Proposal Manager
26. april 2021
As a Proposal Manager you are in the center of the sales processes for Swisslogs unique solutions. You are interacting with a large number people, such as the project team, the customers, internal and external stakeholders. Your aim is to make sure that all stakeholders know what to deliver and when to submit a high quality offer at the agreed time to ensure satisfied customers.


En oversikt
Oslo, Norway

Consulting & Solution Design

Regular/ Permanent/ Full-time
Oppgavene dine hos oss
The position is focused on data analysis, developing concepts and solution sizing based on the data analysis and use business cases (Return on Investment calculations) to choose the best concept fulfilling the customers' demands. You will aslo act as a Sales Project Manager for larger projects which means planning, driving and leading the sales project.
Main tasks
Perform data analysis of the customers data in order to set the dimensioning figures for the solution.
Together with solution designer size and develop concepts of the solution based on the dimensioning figures.
Use Return on Investment (ROI) calculations comparing different concepts.
Plan, drive and lead the sales project with the aim of high quality offers submitted on time.
Sell and carry out consultancy and design assignments according to agreed time schedule and budget.
Act for additional sales within the scope of the consultancy project (e.g. if scope of work or prerequisites change compared to original agreement).
Erfaringene og kunnskapene dine
Master of Science Engineering or similiar
10 years experience of similar position
Extensive knowledge within financial and supply chain
Advanced in data analysis
Experience of project management
Excellent presentation and communication skills ( English and Nordic)
Knowledge within logistics/automation
Dette kan du forvente av oss
Swisslog gir deg muligheten til personlig videreutvikling samtidig som du jobber sammen med oss på vei mot et banebrytende mål: Å forandre fremtidens intralogistikk ved å skape en æra av robotbaserte og datastøttede løsninger, som sørger for fremragende effektivitet hos kundene. Vi er stolte av våre sveitsiske røtter, men mulighetene vi tilbyr, er verdensomspennende. Vi forventer ikke perfeksjon, men heller Collaboration, Commitment, Clarity og Competence (våre Core Values) fra alle medarbeiderne våre. Til gjengjeld gir vi deg sjansen til å være en del av drivkraften bak løsningene som forandrer fremtiden.
Opplæring og utvikling
Enestående lagånd
Moderne arbeidsomgivelser
Globale sjanser
Om Swisslog
Swisslog utformer #fremtidens #intralogistikk. Som en del av KUKA-gruppen arbeider vi med den nyeste teknologien som forandrer verden. Vi består av et team på 2000 eksperter fra 50 land, som har noen av verdens største og mest spennende merkevarer som sine kunder. Sammen jobber vi for å revolusjonere intralogistikken på en smart måte og med nye perspektiver. Med våre fleksible #robotbaserte og #datastøttede automatiseringsløsninger driver vi Supply Chain videre og fremmer industrien. #bliendelavteametvårt og vekk nye ideer til live!