Food & Beverage: Automation for a changing landscape
There is no doubt that COVID-19 and the resulting lockdowns had a huge impact on the food & beverage industry. Interact Analysis forecasts a compound annual growth rate of 3.6% between 2019 and 2024 for the Food & Beverage sector. This is even higher than the previous five years, where the industry experienced 3.5% growth over time.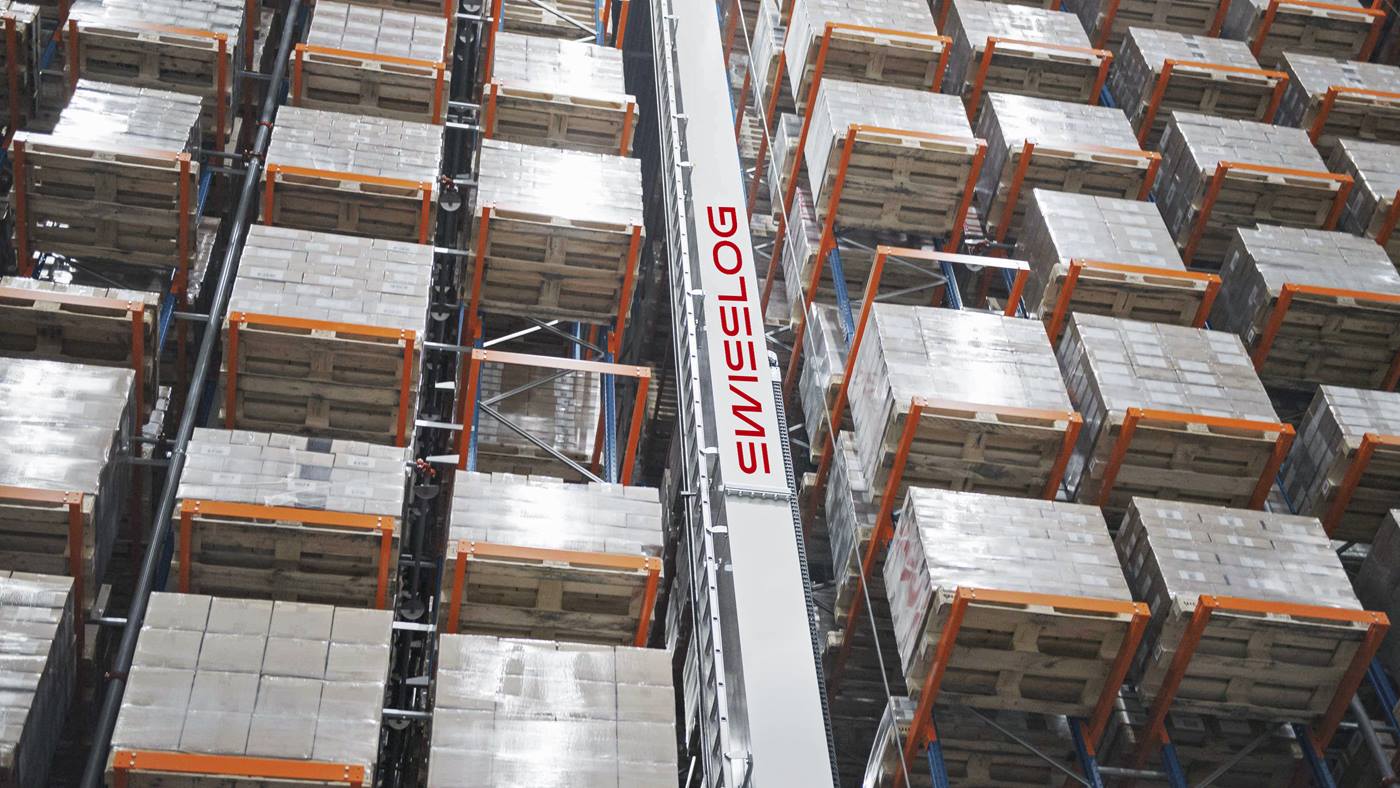 Whilst 0.1% does not seem like a great deal of difference, what has changed is the channels through which food is purchased. Recent Kantar figures showed online grocery sales grew 92% year-on-year in the four weeks up to 12 July 2020, increasing slightly faster than the previous four weeks. This is clear evidence the sector is growing despite the easing of lockdown restrictions.
Consumers are also now choosing to eat at home instead of restaurants, which is indirectly impacting the SKUs being purchased. Sales of tinned, refrigerated, and frozen goods have grown, and ready to eat products have seen a 30% increase in sales over the past year.
The Challenge for Food & Beverage
In this challenging environment, success is based on versatility, efficiency, and excellence. While it is necessary to deliver high quality across the entire cold chain, it is also important to consider labour availability and the cost of picking errors. With the uncertainty that COVID-19 has brought, food & beverage warehouses need higher stock and throughput to meet the change in demand. And this must be accomplished without huge expansions to existing infrastructure. In short, food & beverage warehouses need the logistics capability to accurately handle a high number of SKUs in a limited amount of space. With a rise in demand in own brand labels and prepared foods, plus a huge increase in e-grocery, facilities must adapt and provide a variety of outbound order types. The trends supporting this include layer and case picking, as well as co-pack operations. In addition, sustainability and energy efficiency remain high on the agenda, especially for facilities storing chilled and frozen products in a temperature-controlled environment. It is expected that a lot of F&B producers and grocers across the world are going to be automating their logistics and warehouse facilities at a very quick pace as a result of these challenges. This is backed up by figures from Interact Analysis showing a significant increase in warehouse automation order intake within the food & beverage sector throughout 2020.
Logistics Automation Approaches
There are several approaches that food & beverage warehouses can take towards addressing the challenge of renewed demand. We will break them down into three categories: Scalable and modular systems, high bay warehouse, and fully automated.
1. Scalable and modular systems
A first step for a completely manual facility would be to introduce automation via scalable and modular systems, targeting specific SKUs such as fast movers. This is an ideal entry level approach for those looking to add automation to their facility for the first time. Unlike traditional, rigid systems, technologies like Swisslog's PowerStore and CarryStar can be extended or integrated with other solutions. There is even a possibility to repeat the same modules across different sites.
2. High Bay warehouse
The next approach would be a high bay warehouse, which aims to optimize and increase storage capacity and deliver goods to production lines via stacker cranes like Vectura and integrated with monorails, conveyors, or automated guided vehicles. This concept is perfect for those looking to increase storage density whilst reducing dependency on labour. With minimal pick face replenishment times, connections to production lines are fully automated.
3. Fully automated
Finally, a fully automated process would provide end-to-end automation complete with data-driven robotics. With a high degree of automation, from the production line to outbound logistics, this concept requires no manual handling. Technologies like ACPaQ support this with the precise sequencing of cases for order accuracy and help to reduce warehouse labour costs.
Swisslog Expertise
Swisslog has a comprehensive portfolio of solutions to meet the needs of the food & beverage industry. From storage shuttles to fully automated mixed case palletising – there is a wide range of technologies available to address the challenges F&B facilities are currently facing.
Swisslog has implemented more than 350 projects for food & beverage facilities worldwide across 35 countries. Working with some of the world's leading F&B producers, such as Coca-Cola, Unilever and Pepsi; Swisslog has the expertise to support the sector in its mission to adapt to this change in demand. With online orders continuing to grow, its clear that consumers are now becoming comfortable with the new normal. Now, it is time for cold chains to acclimatise too.